Police: Robbery Reported at Post and Boulevard, Hoarder Told to Clean Up
Wednesday, 30 May 2018 17:50
Last Updated: Wednesday, 30 May 2018 18:05
Published: Wednesday, 30 May 2018 17:50
Traci Dutton Ludwig
Hits: 3975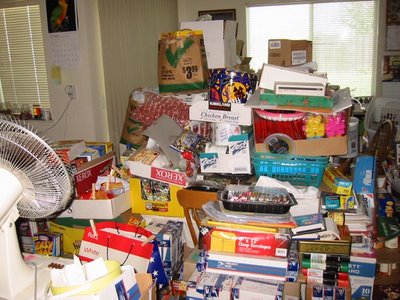 A Brooklyn man reported being robbed by two men at the intersection of Post Road and Boulevard at 7:30 p.m., May 22. The perpetrators of the alleged robbery were said to have displayed guns of unknown type. The robbers were described as white men in their twenties. They were described as wearing green hoodies and brandishing silver revolver style firearms. They were said to have escaped the area on foot, headed in the direction of New Rochelle. Police from Eastchester and New Rochelle joined Scarsdale police in canvassing the area. The perpetrators were not found. Police are actively investigating.
Identity theft
On May 22, a Montrose Road woman reported two of her checks were missing from her checkbook. These checks had been fraudulently written with forged signatures and cashed. The woman informed Chase Bank's fraud department.
On May 24, a Kent Road woman reported she gave out her personal information online to a scam website purporting to be related to Apple, and her identity was stolen as a result. So far, no financial loss has occurred.
On May 25, a Mamaroneck Road resident reported three fraudulent charges on a Home Depot credit card dating back to May 1. The resident closed her account.
On May 26, a Webster Road man reported a TD Bank card was fraudulently requested in his name and sent to a laundromat business in Mount Vernon. So far, no financial loss has occurred.
Harassment
On May 22, a sales manager reported receiving a call from an unknown person threatening a sales agent. The person said the agent was being watched and the police and an ambulance would be needed. The sales agent said he met the caller, from New York City, over the weekend and has been receiving harassing calls since the meeting. Police are following up.
Transportation
A woman walking on Post Road called police asking for a ride home May 22. The woman, a Tuckahoe resident, said she had just been released from White Plains Hospital and was planning on walking home along Post Road. After reaching Scarsdale, the woman felt faint and thought she would be better off going home by car. Police checked on her wellbeing and called Central Taxi for her.
Odor
A Popham Road resident complained about a strange odor in the hallway of her building May 22. Police spoke with building management and learned the odor was related to refinishing work on a wooden elevator panel.
Who's that?
A Brambach Road woman called police to report an unknown man on her property May 22. Police went to the scene and questioned the man. He identified himself as a process server from the Inter County Judicial System. He said he needed to serve the woman with an order to appear in court.
Rubbish
On May 22, a person complained that private investigators parked in a Secor Road parking lot were leaving rubbish behind in the vicinity of their cars. Patrol spoke with the investigators and they said they would pick up their litter and refrain from leaving it behind.
Bicycle accident
An Eastwoods Lane mother reported a car struck her son's bicycle's rear tire, causing the boy to be thrown from the bike, at Madison and Rodney roads around 3:20 p.m., May 24. The car did not stop. The boy was not injured, and the bicycle did not sustain damage.
Too much stuff
Firefighters and Con Edison workers reported a possible hoarding condition inside a house on Church Lane May 25. Con Edison workers could not gain access to the gas valve because too many items were piled up in the house, particularly near the stove. The homeowner refused to speak to police about the condition of her house. Con Edison left the gas turned off and advised the homeowner to correct the problem before the gas could be turned on again. The building department is following up.
Welfare check
On May 26, police checked the welfare of a Lee Road man at the request of his daughter. While police were on scene, the man returned to his house. He said he had been in the hospital for two days and was unable to call his daughter. He called her and advised her of his condition before police left the house.
Bow
A Crawford Lane man found a child's toy bow in his backyard while doing yard work May 26. Patrol disposed of the bow.
Public exposure
A woman who walked into headquarters reported she saw a man urinating outdoors while she was walking on Mamaroneck Road May 26. The man then allegedly approached her, used vulgar language and asked her if she had seen him urinating. He left the area in a tan or gray, older model vehicle.
Vomit
On May 26, a caller reported a teen was vomiting in the roadway on Penn Boulevard. The teen then got back into a Jeep that headed in the direction of Franklin Road. Police stopped the car and observed a junior license driver with numerous youths in the car. Patrol asked the youths to exit the car and call their parents for rides home. The boy who vomited said he was coming from a rough football workout and felt sick. He declined medical attention.
Help
Police helped an elderly Olmsted Road woman call Verizon to report she had no phone service May 27.
Cars and roadways
A stop sign was missing from the intersection of School Lane and Overhill Road May 21. Police erected a temporary stop sign until a permanent replacement can be installed.
Dispatch notified the NYS department of transportation about three potholes near the intersection of Post and Fenimore roads May 21.
On May 21, patrol rolled a large stone out of the roadway and onto the side of the road at Secor and Corell roads.
Police notified Cablevision about fallen proprietary equipment on Fox Meadow Road May 22. The equipment was moved to the side of the road.
Patrol stood by and directed traffic at the intersection of a malfunctioning traffic light at Popham and Post Roads May 22.
A mailbox was damaged in an accident on Heathcote Road May 22. The driver who caused the accident left a note for the homeowner.
Cars parked legally on Brite Avenue were nevertheless creating a narrow passageway for cars to pass May 22. At the advice of patrol, the drivers moved their cars to support traffic flow.
A caller reported a Nissan was travelling erratically on Post Road May 23. Police spoke with the driver who said she was simply avoiding potholes and was not swerving within the lane.
A driver whose car was smoking on Weaver Street stated she was going to attempt to drive home May 23.
Police notified utility providers about low hanging wires on Weaver Street May 24.
On May 24, Police notified the highway department about a pothole on Boulevard.
On May 24, the parking control officer reported a driver attempted to hit him with his car while allegedly attempting to drive away before a summons was issued. The driver said he was trying to leave before the summons was issued and apologized for any misunderstanding.
On May 24, police issued a Popham Road driver a summons for driving with a suspended license. The suspension was issued for failing to answer a summons. Additionally, police noticed the car's inspection sticker expired in February. Appropriate summons were issued. The driver parked the car and arranged for a properly licensed driver to pick it up.
Police asked movers to relocate their truck to a different position on Old Lyme Road so as not to impede access to Quaker Ridge School May 25.
A car was repossessed on Bell Road May 25.
The water department replaced a missing valve cover on Weaver Street May 25.
Patrol notified Cablevision about a low hanging wire on Murray Hill Road May 28.
Village code
Patrol advised the driver of a car idling on Wildwood Road that he needed to turn off his engine, as per village code May 25. The driver complied.
On May 26, patrol advised two sets of workers – on Tunstall and Berwick roads – that noisy work could not be performed prior to 10 a.m. on Saturdays.
Neighbors complained of noise at a Rochambeau Road party after midnight May 27. The homeowner lowered the volume of the music.
Civil matters
On May 24, a man reported that an air compressor belonging to him was no longer at his aunt's Post Road house. He told police that his aunt had previously called him to remove the compressor from her house. Patrol advised the man that it was a civil matter.
Police mediated a dispute between a Ridgedale Road homeowner and a delivery driver who was delivering a patio set May 28. The two parties agreed on a price, and petrol advised them it was a civil matter that could be further pursued in civil court.
Firefighters
According to Fire Chief James Seymour, firefighters responded to 32 incidents this week. He shared the following narratives.
Firefighters and police temporarily corrected a leaking water pipe in a Chesterfield Road house to prevent flooding and advised the homeowner to contact a plumber May 21.
On May 21, firefighters assisted at two car accidents on the Hutchinson River Parkway.
On May 22, they assisted at a car accident on the Bronx River Parkway.
On May 24, a Clarence Road resident reported his microwave oven was "humming." Firefighters shut down the circuit breaker for the microwave and advised the resident to call an electrician.
On May 245, firefighters discovered elevated carbon monoxide levels in a Catherine Road house. Firefighters ventilated the house and stood by for Con Edison.
A child accidentally got locked inside a Ridgecrest East bedroom when loose doorknobs fell out of the door May 28. Firefighters used hand tools to open the door and release the child. The child was unharmed. Firefighters recommended getting the knob mechanism replaced.
This report covering police and fire department activity from May 21-28 has been compiled from official information.

This police report is sponsored by Scarsdale Security who does more than just security. Contact them about remote video for your home or business. Call 914-722-2200 or visit their website.