Police Report: New Rochelle Man Asleep at Wheel Arrested for DWI
Wednesday, 27 June 2018 18:11
Last Updated: Wednesday, 27 June 2018 18:16
Published: Wednesday, 27 June 2018 18:11
Traci Dutton Ludwig
Hits: 3419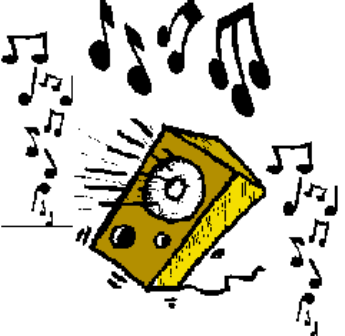 DWI arrest: On June 24, around 4:30 a.m., police arrested Eurico Lopes, 35, of New Rochelle, on charges of driving while intoxicated (first offense), aggravated DWI with a blood alcohol level of at least .18 or more and aggravated unlicensed operation of a motor vehicle. The arrest occurred after police observed Lopes to be slumped over the wheel while his 2013 Mercedes Benz was by the side of Palmer Avenue. The car was apparently in drive, and Lopes was sleeping. Police woke him up, and Lopes was disoriented. He took his foot off the brake, and the car started to roll forward. Patrol instructed him to put the car in park, which he managed to do after first putting the car into reverse and then again into drive. He told police he had consumed "three" drinks. Lopes failed field sobriety tests, and an alco-sensor screening test indicated a blood alcohol level of .18. He was arrested and released with an appearance ticket on his own recognizance.
Stolen
A Saxon Woods Road woman reported her 90-year-old mother's jewelry was stolen while her mother was receiving medical attention as she was not feeling well. Police are following up.
Identity theft
On June 19, a Montrose Road man reported unauthorized charges on his Chase Visa credit card. The bank's fraud department is following up.
Out late
Police interviewed a man out walking on Duck Pond Road after 1 a.m., June 18. He was a resident of Butler Road. He said he was walking home. He had a black winter hat and a pocketknife in his pockets. He said he always carried those items and "wasn't going to do anything wrong."
Unable to drive
New Rochelle police asked Scarsdale police for assistance regarding a Scarsdale resident who was unable to drive her minivan home from the Golden Horseshoe Shopping Center due to the resident's current physical and mental states June 18. Police called the resident's sister-in-law to pick her up and drive her home.
A customer allegedly passed out in the parking lot of Cherry Lawn Farm on Weaver Street June 19. Police, New Rochelle police and Scarsdale Volunteer Ambulance Corps responded, and SVAC transported the person to White Plains Hospital Center.
Assistance
Patrol assisted a health aide with a dementia patient who walked out of his house and said he wanted to die June 21. Patrol contacted the patient's daughter and another health aide arrived to help the man get back inside his house.
Cars and roadways
On June 18, police notified Con Edison and the highway department about fallen wires and a fallen tree at Hampton and Butler roads.
Police notified the highway department and the NYS department of transportation about a hole forming on Post Road near Murray Hill Road June 18. The condition was related to a water main break.
Patrol rolled up a fallen phone wire on Black Birch Lane and notified Verizon June 18.
A 2002 Ford was parked in Beatty Lot on Freightway Road from June 11-18. It was parked blocking three spaces, with the keys in the ignition. On June 19, police left messages to inform the owner to move the car; otherwise it would be towed. On June 20, after giving the owner adequate warning, the car was towed to the impound lot. It was determined the car had most likely been abandoned.
Police notified Verizon about a fallen wire on Stratton Road June 18.
Two people were sleeping in a car at the Weinberg Nature Center on Mamaroneck Road June 18. The individuals said they had just taken a walk in the nature center and were resting. They left the lot without incident.
A Con Edison subcontractor allegedly left a large amount of wire debris on a Ferncliff Road sidewalk, and a resident complained to police June 18. Police notified Con Edison for removal.
Patrol issued a summons to the owner of a parked car with an expired inspection sticker June 19.
Patrol notified Verizon about unrelated fallen wires on Nelson, Overlook and Barry roads and Weaver Street June 19, as well as fallen wires on Woodland Place June 20 and Overhill Road June 22.
Patrol removed an abandoned hubcap from Post and Ferncliff roads June 19.
Patrol advised a man walking on the roadway and footpath between Bradford and Meadow roads at 5:30 p.m., June 19, to be mindful of where he was walking and to not cause a traffic condition. The man said he was from Harlem and walking to White Plains.
A tree fell across Ferncliff Road June 19. Patrol notified the highway department.
On June 20, police notified the engineering department about loose stones from a Post Road retaining wall that had slid onto the roadway.
Police helped a driver who ran out of gas on Post Road June 22.
A tree fell on Woods Lane June 23. Police notified the highway department and stood by as Con Edison cleared fallen wires.
A Madison Road man reported his car had been struck in front of his house by a gray Mercedes that left the scene June 23.
Sixteen car accidents were reported in the village this week.
Animals
Police reunited a loose Highland Way dog, found on Oak Lane, with its owner June 20. The owner was issued a verbal warning about having a dog at large.
A caller reported caged birds were left in the sun on a Fox Meadow Road driveway June 21. Patrol saw the birds and determined they appeared to be in good health and had ample water and food. Patrol made their owner aware of the caller's concern.
Patrol helped a young wild bird find its way away from a Spencer Place doorway and back to its mother June 24.
A fox was reported on Post Road June 24. It was gone when police arrived.
Water
Water was leaking from beneath the door of a Garth Road nail salon June 22. Firefighters and police went into the business and turned off the water supply. They notified the business owner.
Civil matter
A driver struck a car's mirror at Quaker Ridge parking lot, stated to a witness, "It's OK; it's just a mirror," and left the scene June 19. Patrol tracked down the owner of the car, and questioned him about the accident. The owner said he would speak with his wife and reach out to the other driver about the incident and handle the matter.
Village code
A pest control company's employee knocked on doors on Brittany Close to alert neighbors that chemicals had been applied to a customer's yard June 18. Patrol advised the employee that he needed a permit to solicit business door-to-door, if that was part of his business.
Patrol dispersed kids from a loud Oak Lane party after 11 p.m., June 19.
Police advised a Brite Avenue solicitor on a Segway that he needed a permit to continue his soliciting work in the village June 20.
A neighbor complained of loud talking coming from a Brambach Road yard June 21. Patrol informed the talkers to keep their voices down, and the talkers went inside the house.
Police advised Montrose Road and Brown Road pest control solicitors that they needed permits to solicit in the village June 22.
Police stood by while Park Road party hosts lowered the volume of music June 22.
On June 23, police issued a summons to a contractor using power equipment at a Sherbrooke Road job site. A warning was issued to tree removal contractors starting work before 10 a.m. on Popham Road this same day.
Police twice stood by while Penn Boulevard residents lowered the volume of outdoor party music June 23.
Lost and found
On June 18, police found a yellow box containing a battery transformer on the rock wall outside the high school on Post Road.
A Brook Lane woman reported losing her wallet somewhere in the village June 18.
A backpack and cell phone were found in a Continental Road park June 21. Patrol located the owner's phone number and informed the owner's mother who picked up the items.
Patrol returned a lost pocketbook to a woman who left it in an East Parkway business June 22.
Firefighters
Firefighters shut down a Brown Road stove because of leaking gas, assisted with a Post Road car accident and cleaned up spilled automotive fluid from an unrelated incident on Post Road June 18.
On June 20, they ventilated a Post Road house of carbon monoxide and instructed a contractor to stop using a chainsaw to cut concrete indoors without proper ventilation.
Firefighters ventilated an East Parkway basement due to light smoke and stood by for Con Edison due to an apparent electrical issue June 21.
Firefighters shut water supply and advised a Stratton Road homeowner to call a plumber about a leaking pipe June 22.
Firefighters shut the water supply to a leaking pipe in a Garth Road business June 22.
This report covering police and fire department activity from June 18-24 has been compiled from official information.

This police report is sponsored by Scarsdale Security who does more than just security. Contact them about remote video for your home or business. Call 914-722-2200 or visit their website.