Police Report : Graffiti Found on Thornwood Place Porch
Wednesday, 08 August 2018 20:21
Last Updated: Wednesday, 08 August 2018 20:33
Published: Wednesday, 08 August 2018 20:21
Traci Dutton Ludwig
Hits: 3427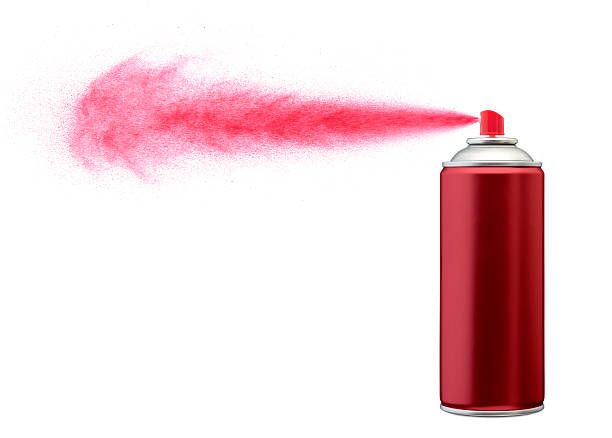 Graffiti: On Aug. 4, a Thornwood Place resident reported someone spray-painted a "lewd drawing" on her patio during the past week. Patrol investigated the drawing, and described it as an infinity symbol with an arrow pointing toward Corell Park. Police documented the incident.
Domestic matters
A resident called police, stating his brother was in a "rage" July 31. Police went to the house and spoke with the caller's brother and his mother. They said they were arguing about living expenses at college and whether or not the brother should live on campus. The dispute was verbal in nature. No further police assistance was needed.
A mother called police requesting assistance with a disagreement she was having with her son over a parenting issue Aug. 4. Patrol spoke with her and her son. The son said he sometimes disagrees with his parents' house rules. Mother and son agreed to resolve the matter without police intervention.
Missing table
On July 30, a Chase Road business manager reported on table rented for a recent sidewalk sale had been stolen from the front of her store after it had been left outside for pickup. Later, the manger called police to say the table had been found in the front hall of a building and returned to the rental company.
Expired rental
A Scarsdale Avenue Avis rental car agent reported a customer rented a car from May 31 to June 7, but the customer still had not returned the car. Patrol advised the manager to notify the customer in writing, via certified mail, in order to follow proper procedure for filing a criminal complaint.
Hide and seek
A woman called police because she could not find her three-year-old daughter. Police checked the interior of the woman's house with the woman. At that time, the woman found her daughter hiding behind a window treatment in an upstairs bedroom. Everything was determined to be in good order.
Where are you?
At 2:20 a.m., Aug. 1, a woman called police, asking for assistance in locating her teenage son. She used her iPhone's "Find My Phone" app to approximate a location of where her phone and ostensibly her son were located. When police arrived, the iPhone app was no longer identifying a location for the phone. In the meantime, however, the woman located her son at a friend's house, where her son said he fell asleep.
No photos
The property manager of a Heathcote Road church reported a man came into the church office requesting to take photos of the inside of the church July 31. His finger was reportedly bleeding when he inquired about taking photos. The man then asked the manager for a recommendation about where he could eat breakfast and was directed to the village. The manager told the man he was not permitted on church property again and called police to report the matter, which he deemed suspicious. Shortly thereafter, the man called headquarters four times and asked why he was not permitted to photograph the inside of the church. After that, the man flagged down a patrol car at Post and Mamaroneck roads. He explained he was an artist who photographs churches. He said he left his contact information with the church manager and was hoping the manager would change his mind and allow the man to take pictures inside the church for a project. In the meantime, he said he wanted to have breakfast in town.
Neighbors
On Aug.1, a Greenacres Avenue woman reported concern over "numerous negative interactions with a neighbor. The woman said the negative interaction occurred after a property line dispute approximately three years ago. The interactions involve the woman's husband and the neighbor. She acknowledged that no criminal activity had occurred but asked police to speak with her neighbor in order to prevent escalation of the matter. Police left a voicemail for the neighbor.
Help
Patrol encountered a teenage boy walking in a bathrobe on Mamaroneck Road at 1:30 a.m., Aug. 2. The boy said his girlfriend had just broken up with him, and he was feeling depressed. Patrol drove the boy home, and his father took custody of him. No further assistance was needed.

On Aug. 4, police helped a home health aide calm an agitated patient suffering from a mental disorder. A neighbor assisted.
Key
A Tisdale Road man returned from vacation and found a broken key in his front door Aug. 5. Upon investigation, the man realized the key was his own key. He had not realized the lock had malfunctioned and his key had broken off inside the canister.
Noise
Police determined that noise coming from an Obry Drive screened porch was caused by raccoons Aug. 5.
Dressing room commotion
Store employees from LF store, on Boniface Circle, called police, stating two customers entered dressing rooms with their personal bags, in violation of store policy. When the employee told the women that their bags were not allowed in the dressing rooms, the women got angry and accused the store employees of racism. The woman allegedly said, "You're racist. We're not allowed to bring our bags into the dressing [because you're] thinking we're going to steal the stuff." The two women eventually purchased items and left the store. Police advised the store employees to post signs near the dressing rooms, stating the store policy of "no personal bags allowed in dressing rooms."
Cars and roadways
Police advised construction workers to move their vehicles to locations that did not impede traffic flow on Ridgecrest North July 30.

Patrol notified Verizon about a fallen wire on Richbell Road July 30.

Patrol removed a low-hanging branch from Church Lane July 30.

Branches from a tree fell in a Mamaroneck Road yard July 31. The homeowner alleged they were from a Village tree; however, this could not be determined.

A fire hydrant on Park Road was struck by a car July 31. The water department followed up for repair.

Verizon was notified about a low-hanging wire on Walworth Avenue July 31.
Police notified Optimum about a fallen wire on Ogden Road July 31.

Westchester County police were dispatched to address a tractor-trailer reported to be on the Hutchinson River Parkway, north of Weaver Street, Aug. 1.

Patrol notified the NYS Department of Transportation about a defective traffic light in need of replacement at Post Road and Huntington Avenue Aug. 1.

On Aug. 2, police called a tow for a disabled vehicle on Mamaroneck Road.

A resident reported a fallen Verizon wire on Bradley Road Aug. 3. A witness said an insulation delivery drug knocked the wire to the ground. Patrol spoke to construction workers at a nearby job site. They provided police with the number of their boss, in order to question him about any recent insulation deliveries.

Police removed a fallen branch from Kelwynne Road Aug. 4.

On Aug. 4, police issued summonses to a 38-year-old driver from Bridgeport, Conn,, who was driving with a suspended registration and no insurance. The driver also admitted he did not have a valid driver's license. Police removed the car's license plates, and the car was towed to the driver's address.

A Myrtledale Road resident reported a "suspicious" NYC cab parked on the street between two houses at 6 a.m., Aug. 5. Patrol spoke with the cab driver who stated he was had parked to "Facetime" his mother after dropping off a fare.

Six car accidents were reported in the village this week.
Village code
Police issued summonses to landscapers using gas-powered leaf blowers on Fox Meadow and Kingston roads July 30 and Carthage Lane Aug. 2.

Residents complained of noise from a Potter Road generator July 30. Police contacted the homeowner who was staying at a hotel due to heavy damage at her house. She apologized for the generator's noise and gave police permission to turn it off. She said she would advise her contractor to turn off the generator after using it, in order to avoid similar incidents in the future.

A man soliciting for a pest control company was issued a summons for soliciting without a permit on Nelson Road July 31.

A neighbor complained that a Cooper Road man left cardboard curbside in possible violation of village code Aug. 1. The man told police the cardboard had been scheduled for pickup that day, but it had been overlooked by sanitation crews. Patrol left a note for the highway department to pick up the cardboard when possible. Highway workers then contacted police and stated the cardboard pickup was actually scheduled for the following week. Police then informed the man to bring the cardboard back inside his house and wait for pickup the following week.

Patrol advised a party host in the area of Lockwood Road and School Lane that neighbors complained of loud party music Aug. 1. She apologized and advised she would make sure to keep the volume down.

Two Johnson Road landscapers reported to be using gas-powered blowers in violation of village code were determined to be using battery-powered blowers specifically purchased to comply with village code Aug. 2.

Police advised Walworth Avenue solicitors from "Teen Challenge" that they needed a permit to solicit in the village Aug. 2. The company had a valid permit from Eastchester, but not from Scarsdale.

Post Road and Crossway landscapers reported to be using gas-powered blowers in violation of village code were determined to be using gas-powered lawn mowers, which are permissible under village code, Aug. 3.

Police issued a summons to the owner of a house for sale, in which a generator was left running, Aug. 4. Firefighters shut off the generator.
Lost and found
A Sycamore Road man found a set of keys on a ring with a White Plains GMC/Buick dealership tag and gave them to the dealership for possible return to their owner Aug. 1. He notified police for documentation purposes.
A person found a wallet on Wilmot Road, and police returned it to its owner Aug. 2.

The parking enforcement officer found a credit card on East Parkway Aug. 2, and police are holding it for safekeeping at headquarters. Patrol informed the creditor of the card's status.

A woman reported losing her gold and diamond Chopard watch at Peony Nail and Day Spa, on Scarsdale Avenue, July 25. She reported the incident to police Aug. 4. The watch was valued at $7,190.

A Westview Lane man reported finding a cell phone near his mailbox on the street Aug. 4. Patrol called a number in the contact list and reached a postal employee. The Employee said the phone belonged to one of the postal employees and had been reported as lost. The employee would be sent to headquarters for pickup.

Police found a set of keys on Harwood Court and vouchered them at headquarters for safekeeping Aug. 5.
Firefighters
According to Fire Chief James Seymour, Scarsdale firefighters responded to 31 incidents this past week. Seymour shared details of the more notable incidents, as listed below.

Firefighters stood by for Con Edison at the site of a gas leak on Spencer Place July 30. They shut the gas supply and ventilated the area. Tenants were notified to remove combustibles from storage area as a safety precaution.

Firefighters assisted at a car accident on East Parkway by cleaning a fluid spill from the roadway Aug. 1.

Firefighters helped a resident, who was locked out of her house, get back inside Aug. 1.
This report covering police and fire department activity from July 30 – Aug. 5 has been compiled from official information.

This police report is sponsored by Scarsdale Security who does more than just security. Contact them about remote video for your home or business. Call 914-722-2200 or visit their website.