Police Report : Couple arrested for possession of marijuana, Queens man arrested for domestic assault
Wednesday, 10 October 2018 07:36
Last Updated: Wednesday, 10 October 2018 15:30
Published: Wednesday, 10 October 2018 07:36
Traci Dutton Ludwig
Hits: 3136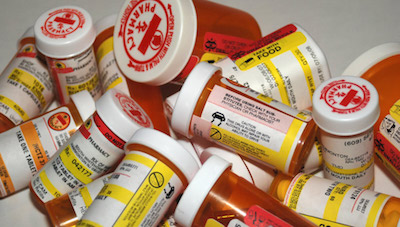 Arrests: Following up on a noise complaint about two people yelling in a white sedan at Nelson Road and Boulevard at 1:30 a.m., Oct. 3, police encountered a girlfriend and boyfriend arguing in the car. While speaking with the couple, police noticed a strong odor of marijuana and saw a bag of pill bottles in the backseat, as well as an open container of beer in the passenger side door compartment. Police asked the couple to exit the car and noticed a handbag containing a jar of marijuana, a codeine pill and various drug paraphernalia. Burnt aluminum foil and a hollowed out pen containing burn marks were also discovered in the car. Both the driver and her passenger denied ownership of the drugs and drug paraphernalia. At that time, the driver – Michelle Zicca, 23, of Hartsdale – and her passenger –Ari J. Krapin, 25, of Scarsdale – were arrested on charges of unlawful possession of marijuana and criminal possession of a controlled substance. Krapin was also charged with possession of an open container of alcohol with intent. Following their arrests, each defendant was released on her/his own recognizance and ordered, with an appearance ticket, to appear in court on Oct. 3.
On Oct. 7, police arrested Zhijun Li, 50, of Flushing, on charges of third-degree assault with the intent to cause physical harm and endangering the welfare of a child. The arrest occurred outside a Brite Avenue house, where Li was accused of physically assaulting the homeowner's sister-in-law, while Li's 4-year-old child was in the room. At the time of his arrest, Li was wearing a white T-shirt stained with blood. He told police he had just had an argument with his wife over their son taking a bath. The homeowner allegedly separated Li and Li's wife during the altercation and called police. Li's wife sustained a bloody nose, a bloody lip and swelling to the left portion of her face. Following his arrest, Li was transported to Village Justice Court, where he was arraigned. He was released on $250 cash bail. A temporary order of protection was issued in favor of the wife and son. Li was ordered to appear again in court Oct. 10.
Identity theft
On Oct. 1, a Sheldrake Road man reported several fraudulent PayPal transactions were processed through his Chase Bank account. The transactions amounted to more than $36,000.00.
On Oct. 1, a Sheldrake Road resident reported someone attempted to open a fraudulent Amazon credit card account in his name without his permission.
A Fox Meadow Road woman reported money was stolen out of her business account Oct. 2.
On Oct. 3, a Southwoods Lane resident reported she was the victim of credit card fraud. Two fraudulent purchases, totaling $226, had been made on her Macy's credit card. Her Victoria's Secret card also had fraudulent charges on it, totaling approximately $1,000.
Someone attempted to use a Brite Avenue woman's credit card to charge a purchase from Wayfair.com Oct. 3. Wayfair canceled the order when the purchaser attempted to change the delivery address on the fraudulent purchase to an address in Florida.
A Mamaroneck Road woman reported fraudulent information on her credit report Oct. 4.
On Oct. 8, a Walworth Avenue resident reported an incident of identity theft.
Domestic matters
On Oct. 7, an Edgewood wife called police because her husband allegedly came home drunk and she "did not want to speak with him in that condition," she said. Police advised the woman about resources available to her. The husband volunteered to go to a friend's house for the night.
Police mediated a dispute between an Edgewood man and his girlfriend Oct. 8. The man asked police to request that his girlfriend leave his house, and the girlfriend wanted the man to return clothing items to her. The clothing was properly returned, and the girlfriend left the house while patrol stood by.
Unknown caller
On Oct. 5, a Crossway man reported he has been receiving unwanted calls from an unknown caller. The male caller asks for "Grandpa" in the calls. However, the man has no grandchildren. He believes the voice of the caller sounded like the voice of an estranged relative. The man wanted police to document the calls in case they became more frequent.
Injured
A woman reported tripping on a pothole on East Parkway and falling to the street Oct. 6. She said she hurt her ankles and knees from the fall. She declined medical attention and said she would follow up with her personal physician.
Cars and roadways
Police controlled traffic around a disabled car at Post and Burgess Road while the car's tire was being changed Oct. 1.

A parked car on Montrose Road was interfering with roadway paving Oct. 2. However, since the stated dates on the "no parking" sign were incorrect, police informed the village engineer's office that the car could not be towed.

A parked car with a flat tire was interfering with village paving on Claremont Road Oct. 2. Posted "no parking" signs prevented cars from parking on the street at the time of the incident. Police had the car towed away.

Police directed traffic around a stalled car on Post Road at 8:30 a.m., Oct. 3.

Police stood by while a disabled car was towed from Christie Place Oct. 3.

Police notified the proper utility companies about fallen utility wires on Walworth Avenue Oct. 5.

Police closed an open trunk of a car parked on Tunstall Road at 2:30 a.m., Oct. 6.

Police placed a traffic cone inside a Mamaroneck Road pothole Oct. 7.

A driver hit a raised manhole cover on Mamaroneck Road and got a flat tire Oct. 7. On Oct. 7, police helped the driver park his car in the middle school parking lot overnight where it would remain until the driver could return to change the tire. Police drove the driver to the village line, from where he could walk home.

Police notified the water department about a broken pipe on Murray Hill Road Oct. 8.

Police dispersed people sitting and talking inside parked cars on Potter Road Oct. 8.

Police moved a tire to the side of Walworth Avenue for removal by sanitation Oct. 8.
Animals
On Oct. 3, police chased a healthy fox away from a Highland Way lawn.
A coyote was reported on Penn Boulevard Oct. 6.
Village code
Police dispersed kids hanging out in Hyatt Park after 2 a.m., Oct. 2.

A caller complained of noise from a generator at a Cushman Road construction site Oct. 5. Police notified the contractor in charge of the site, and the contractor said he would go to the site and turn off the generator.

Police dispersed kids playing music on the playground of Greenacres School after dark Oct. 5.

Police dispersed kids from Mayflower and Colonial roads after dark Oct. 6.

Police gave a landscaper cutting grass on Post Road before 10 a.m. a village code violation warning Oct. 7.

Police dispersed uninvited guests from a supervised youth party on Greendale Road Oct. 7.
Lost and found
A Colonial Road woman reported losing a purse in an Uber from JFK to her house Oct. 2. The Uber driver allegedly said he did not find a purse in his car; nor did he recall seeing it. It contained cash, foreign currency, U.S. passports, a Gucci card holder, a driver's license and credit cards.
A wallet containing a Chase credit card was found on East Parkway and Chateaux Circle Oct. 3. Police notified Chase Bank in order for a bank employee to notify the cardholder.
A passerby found a driver's license and Green card on East Parkway and gave them to police for safekeeping Oct. 5.
Firefighters
Firefighters responded to 45 incidents during this reporting period. The following notable incidents were shared:

A Post Road false fire alarm was possibly set off by someone vaping in a public restroom Oct. 1.

Firefighters called Con Edison to address a gas leak in the sewer system on Oxford Road Oct. 1.
An overheated on-demand hot water heater in a Stratton Road kitchen was smoking Oct. 2. Firefighters removed the appliance and advised the resident to replace it.

Firefighters helped Con Edison check surrounding houses for possible gas infiltration from a gas leak on Ridgecrest North Oct. 4.

At a Cushman Road homeowner's request, firefighters checked a boiler room for possible carbon monoxide due to work being completed Oct. 5. No readings were detected.

Firefighters helped Con Edison check surrounding houses for possible gas infiltration from a gas leak on Spier Road Oct. 5.

Firefighters helped locked-out Palmer Avenue resident get back inside his house Oct. 6.

On Oct. 7, firefighters stood by for Con Edison at the site of a Bradley Road interior gas odor.
Firefighters were called to wash down a bloodstain on the sidewalk at East Parkway and Christie Place following an EMS call Oct. 7.
This report covering police and fire department activity from Oct. 1-8 has been compiled from official information.



This police report is sponsored by Scarsdale Security who does more than just security. Contact them about remote video for your home or business. Call 914-722-2200 or visit their website.