Police Report: Shoplifter Steals Allergy Medication from CVS
Wednesday, 31 October 2018 14:43
Last Updated: Thursday, 01 November 2018 18:32
Published: Wednesday, 31 October 2018 14:43
Traci Dutton Ludwig
Hits: 2390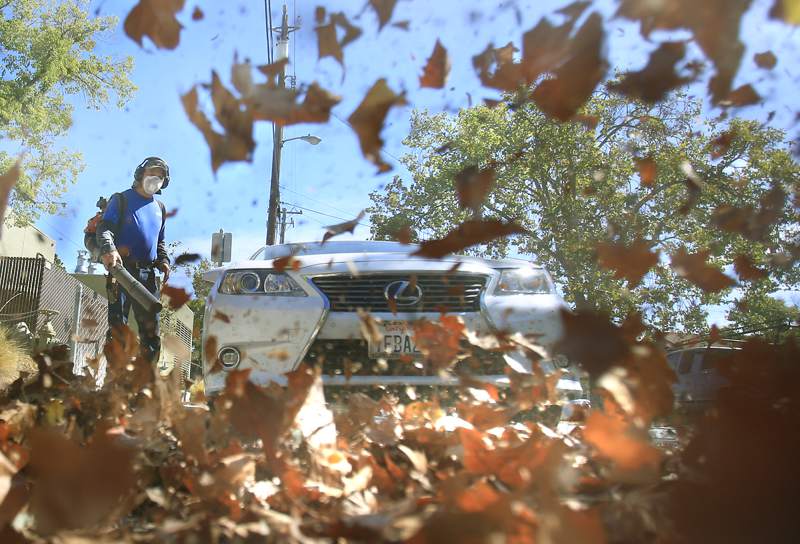 Shoplifting: The manager of the Popham Road CVS reported a male shoplifter had been present in the store a few hours ago and stole boxes of allergy medication valued at approximately $532 on Oct. 28. Video surveillance cameras captured the incident. Police are following up.
Criminal Mischief
A White Road resident reported a basement window had been broken by a large rock, and someone possibly attempted to get inside Oct. 24. Patrol observed the rock in the window well adjacent to the broken window. A screen was intact but damaged. Because of the screen being in place, police did not believe the perpetrator actually tried to get inside. No one in the family knew of anyone who might want to target them in such an act of criminal mischief.
Help
Police helped a Popham Road resident who was reportedly having trouble operating her phone Oct. 23.

Police encountered an intoxicated man walking on Post Road at 2 a.m., Oct. 28. Patrol asked if the man wanted to be taken to a hospital by ambulance. The man said yes, and patrol accompanied him to White Plains Hospital Center, where he was released to hospital personnel.

Police encountered another disoriented man, possibly from New Rochelle, walking on Post Road at 2:08 a.m., Oct. 28. The man was confused about his whereabouts and how he got there. He told police several conflicting stories. He could not remember the password to his phone. He seemed to be mentally incapacitated and patrol called Scarsdale Volunteer Ambulance Corps for an evaluation. SVAC took the man to WPHC for treatment.
Accusation
On Oct. 23, a Carman Road woman reported she believed she was being assaulted by electro-magnetic waves. She alleged it has happened before, and she said she knows who is responsible for what she described as torture. The woman told police the suspect is not in contact or communication with her in any way. Police asked the woman if she would like to go to the hospital for help with her problems, and she refused. She prepared a handwritten report about the matter that she asked patrol to document. Patrol took the report and filed it with the records department.
Leaves
A Lebanon Road man called police to report he had an argument with a landscaper who allegedly blew leaves onto his car Oct. 22. Police arrived and did not observe any leaves on the man's car. Instead, they observed a small leaf pile on the street. The pile was not obstructing traffic. Police were unable to track down the suspected landscaper for follow-up, and the man said he would clean up the leaves.
Cigarette
A Mount Vernon man boarded a Bee Line bus with a lit cigarette Oct. 26. The bus driver instructed the man to get off the bus at a Post Road station. Police arrived and checked the man's credentials. There was a warrant for his arrest, for trespassing, out of New York City. Police notified NYCPD and learned it would take them up to two days to pick up the man. Police in Scarsdale then released the man and advised him to turn himself in to NYCPD.
Deep Sleep
A Lincoln Road woman asked police to help her unlock her 12-year-old son's bedroom because she was worried about his health at 11 p.m., Oct. 27. The boy had apparently fallen asleep with the door locked and did not hear his mother's attempts to wake him up to check on him. Police opened the door and verified that the boy was OK.
Safekeeping
A Nelson Road man turned over his grandfather's gun for safekeeping Oct. 28.
Dispute
An elderly Jefferson Road allegedly became irate over a parking dispute Oct. 28. Police advised the man that the alleged parking matter was not an enforceable matter, or in other words, no violations were observed. The man was cautioned against engaging in confrontation with drivers.
Cars and Roadways
A delivery truck was blocking a parked motorist on Scarsdale Avenue Oct. 22. Police spoke with the driver who agreed to move his truck.
A Kent Road driver was parked in front of a fire hydrant Oct. 22. At patrol's request, the driver moved his car.
Police notified the highway department and placed flares and cones around a broken manhole cover on Post Road Oct. 22. Highway workers put a steel plate over the hole.
A loose water cap was reported on the roadway at Weaver Street and Palmer Avenue Oct. 23. Police notified the water department and moved the cap back into place.
A live power line fell to the ground on Ridgecrest West Oct. 23. Police directed traffic around the fallen line and stood by for Con Edison.
Optimum was advised about a low-hanging cable wire on Dickel Road Oct. 23.

On Oct. 24, a caller alleged that a woman was walking down Weaver Street with her "pants falling down." Patrol searched the area but did not find a woman matching that description.

The highway department was notified about a collapsed sewer grate on Post Road Oct. 24.

A broken telephone wire was observed to be dangling from pole on Oakstwain Road Oct. 24. Verizon was notified.
Cars parked on both sides of Tisdale Road were obstructing traffic Oct. 24. Police asked drivers to move their cars to one side of the road to improve traffic flow.

An Innes Road resident reported that Con Edison workers had been sleeping in parked cars and throwing cigarette butts in the street Oct. 24 and 25. Police interviewed the workers who said they were blocking street parking spaces to reserve space for a utility pole replacement. While police were on scene, marked Con Edison trucks arrived to begin the pole work. Patrol noted that neither worker was observed smoking, nor were excessive cigarette butts observed in the vicinity.

On Oct. 26, police ticketed an illegally parked car in the Girl Scout House parking lot on Wayside Lane.
Police removed a large, fallen tree limb from Mamaroneck Road Oct. 27.

On Oct. 28, police notified the highway department about a damaged yield sign on East Parkway.
Eight car accidents were reported in the village this week.
Animals
A passerby caught a loose dog on Mamaroneck Road and called police to pick it up Oct. 22. Police identified the owner and reunited her with the dog. Police also issued the owner a summons for having a dog at large.
Police moved a dead deer from a Mohican Trail lawn onto the road for removal by highway department personnel Oct. 24.
Village Code
Police informed a Garth Road restaurant that residents had complained about noise Oct. 23. The manager lowered the volume of music as a result.
Police helped a homeowner break up a noisy youth gathering at her Harvest Drive house Oct. 27.
Firefighters
According to Scarsdale Fire Chief, James Seymour, firefighters responded to 37 incidents this week. He shared narratives of the following incidents.
On Oct. 22, firefighters responded to a rubbish fire on the Bronx River Parkway path, just south of the White Plains train station. They extinguished the fire with an extinguisher.
A Tory Lane resident became injured and could not get to the door to allow paramedics access to the house Oct. 24. Firefighters assisted SVAC in opening the door. Afterward, they secured the front door with screws.
On Oct. 24, firefighters received a report of an activated automatic carbon monoxide alarm inside a Paddington Road house. They determined the alarm was caused by workmen using a gasoline-powered pressure washer inside the basement. CO readings of up to 110 ppm were detected inside the basement, with readings of 17 ppm in other living areas of the house. No one complained of symptoms related to CO exposure. Firefighters used an electric fan to ventilate house and advised the construction supervisor of dangers associated with using gasoline-powered equipment indoors.
On Oct. 25, a gas leak was detected in a Hampton Road house. Firefighters stood by for Con Edison.
Oct. 26, firefighters were dispatched to Sprague Road for an "unknown type of explosion and a pile of leaves burning." With the help of police and New Rochelle firefighters, a brush fire was extinguished with line from the NRFD engine. The cause of the fire is unknown.
Firefighters assisted a one-car accident on the Hutchinson River Parkway, helped SVAC remove a patient for hospital transport and stood by for a tow Oct. 28.
This report covering police and fire department activity from Oct. 22-28 has been compiled from official information.

This police report is sponsored by Scarsdale Security who does more than just security. Contact them about remote video for your home or business. Call 914-722-2200 or visit their website.