Police Report: Victim Screams to Avert Attempted Robbery in Village
Wednesday, 28 November 2018 11:07
Last Updated: Thursday, 29 November 2018 12:10
Published: Wednesday, 28 November 2018 11:07
Traci Dutton Ludwig
Hits: 3371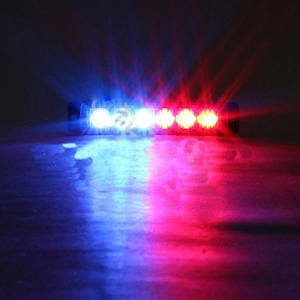 On Nov. 22, a woman reported being accosted by two armed black men in their twenties while she was out walking on Autenreith Road at approximately 7:30 p.m. According to the woman, one of the men displayed what appeared to be gun and demanded, "Give me all your money." At that time, the woman started screaming loudly and yelled for someone to call the police. This apparently startled the robbers, and they ran off in the direction of Popham Road. Police canvassed the area and continue to follow up.
Threat
On Nov. 24, the Scarsdale High School community was alerted to an online threat received by one of the school's students via social media. The student's parents reported the post to Scarsdale police and school staff. Investigation also showed that the person who posted the online threat made an additional threat about bombing the school. As a precaution, the school building was checked for any possible threats, and police were present during student arrival at school the following day, Nov. 25. Police continued to monitor the school throughout the day, and no negative events were reported. It was later shared in an email by school administration that some of the threatening posts were later retracted "as antics." Nevertheless, police continued to investigate the incident. Police determined that the individuals who posted the threats were three young people located in Chicago, Illinois and Cleveland, Ohio, and that the threats did not pose a danger to the school or the student who had been targeted. Nevertheless, school administration indicated that counseling would be made available to anyone who felt unsettled about the incident. As per protocol, police notified the FBI of their findings with regard to this investigation.
DWI arrests
A report of an erratic driver in a 2008 BMW on Olmsted Road, at 4:20 a.m., on Nov. 25, resulted in the arrest of Giovanni Salgado-Prado, 22, of White Plains, on charges of driving while intoxicated (first offense), moving from a lane unsafely, driving left of pavement markings and an improper right turn at an intersection. Patrol went to the reported area and noticed the car swerving all over Post Road, unable to maintain steady control in the appropriate lane. Police initiated a traffic stop. Salgado-Prado first said he had not been drinking. Then, when police pointed out signs of intoxication such as slurred speech and a smell of alcohol on his breath, Salgado-Prado told officers he had consumed one Long Island iced tea at a bar in White Plains. Field sobriety tests were administered, which Salgado-Prado failed. An alco-sensor test indicated a blood alcohol level of .21. Police then arrested Salgado-Prado and took him to headquarters. During questioning here, Salgado-Prado answered "yes" or "no" questions by saying "not without my lawyer." He also said he would not submit to a Datamaster test to confirm his blood alcohol level without the presence of a lawyer. During the arrest process, Salgado-Prado was very uncooperative. He yelled at officers, calling them "f---ing rookies," "f---ing bums," and "faggots." Several times, he said, "I'll see you in court, pussy;" and he gave officers the middle finger. Following his arrest processing, Salgado-Prado was released to an undisclosed person, with an appearance ticket. He was ordered to appear in court on Nov. 28. His car was secured on Brewster Road.

On Nov. 25, a 2017 Hyundai struck a stop sign at the intersection of Brite Avenue and Olmstead Road. Investigation led to the arrest of Jair C. DeOliveira, 25, of White Plains. He was charged with driving while intoxicated (first offense) and having an open container of alcohol in a vehicle on a highway. Following his arrest processing, DeOliveira was released on $100 cash bail with an appearance ticket for Scarsdale Village Justice Court.
Shoplifting
On Nov. 21, the manager of CVS on Popham Road hearing the store's alarm go off as an older couple was leaving the store. At that time, the woman, who was black, in her 60s and wearing a hat with a pom-pom, threw a package of cold medicine onto the counter. A review of video surveillance, however, showed the woman's partner – a black man in his 60s with gray hair – stuffing approximately $200 worth of over-the-counter medication into his pants before leaving the store. Police are following up.
Arrest on warrant
On Nov. 21, Yonkers advised Scarsdale police that they had picked up a man – Andy Jimenez, 25, of Yonkers – for whom there was an active warrant issued out of Scarsdale in January 2018. Jimenez was being held by Yonkers police on unrelated charges. Scarsdale police picked up Jimenez and transported him to headquarters for arrest processing. He was released on $100 cash bail with an appearance ticket for Scarsdale Village Justice Court, returnable Nov. 28.
Identity theft
On Nov. 25, a Franklin Road woman reported her Lord & Taylor credit card had been fraudulently used, and unauthorized charges appeared on her statement.
Customer trouble
On Nov. 19, a Garth Road business owner reported she was having problems with a customer in the store. Police advised the customer she was no longer welcome in the store.
Au pair
A two-year-old child accidentally locked an au pair in a Post Road garage, and the child's mother called police for help Nov. 20. When police arrived on scene, the au pair had already succeeded in getting back in the house through the front door.
Bang
A loud noise heard on Ridgedale Avenue appeared to be the result of soda cans that exploded after being left out in freezing weather Nov. 23.
Cars and roadways
On Nov. 19, police asked a contractor to move parked vehicles from a restricted portion of Putnam Road.
Verizon was notified about a fallen wire on Garden Road Nov. 19.

Police issued a parking summons to an illegally parked car on Sage Terrace Nov. 19.

On Nov. 19, police notified the highway department about a pile of leaves on Edgewood Road.

A woman accidentally locked her young children and keys in her car on Oak Lane Nov.19. Police stood by while the woman's husband arrived with a spare key. The children were released from the car unharmed.

Police waited with an unoccupied disabled car on Mamaroneck Road, until a tow truck arrived, Nov. 20.

On Nov. 20, police notified the highway department about a pile of leaves on Dolma Road.

A sewage pipe was leaking into a yard on Post Road Nov. 23. Police notified the water department.

A resident complained about a missing restricted parking sign on Fox Meadow Road Nov. 25. Police took note of it and informed the highway department in order to have the sign replaced.

Six car accidents were reported in the village this week.
Animals
A loose dog was found on Heathcote Road Nov. 21. New Rochelle Humane Society took custody of the animal, and a summons was written for the dog's potential owner.
Village code
On Nov. 20, police advised a Cooper Road resident with an old television that bulk refuse must only be left on the curb no earlier than the night before trash pickup.

Police dispersed kids from Hyatt Field after midnight Nov. 24.
Lost and found
A wallet was found in the Harwood Building Nov. 24. Police contacted its owner for its return.
Firefighters
According to Fire Chief James Seymour, firefighters responded to 31 incidents this reporting period. He shared the following narratives.

On Nov. 20, firefighters extinguished a brush fire on Church Lane caused by a primary electrical wire arcing against a tree limb and causing sparks to drop down into a pile of dry leaves. Con Edison was notified.

On Nov. 24, a backup battery pack for emergency lighting overheated at Scarsdale High School and emitted a slight haze. Firefighters shut power to the unit and removed its fuse. A custodian was advised to repair or replace the unit.

A malfunctioning boiler in a Secor Road house resulted in elevated carbon monoxide readings in a Secor Road house Nov. 25. Firefighters shut down the boiler, ventilated the building and advised to have the system serviced. Scarsdale Volunteer Ambulance Corps evaluated the resident.

Firefighters assisted at a car accident on the Bronx River Parkway in the area of River Road Nov. 25.

Scarsdale Volunteer Ambulance Corps tended to a person with injuries Nov. 25.

Scarsdale firefighters provided mutual aide for a reported dryer fire in Greenville apartment building Nov. 25. Upon arrival, firefighters found a candle burning in a bathroom. The flame had extended into a wooden window frame. Firefighters knocked down the fire with a 2.5-gallon water extinguisher. It was determined that a resident had gone to sleep with the candle burning.

This police report is sponsored by Scarsdale Security who does more than just security. Contact them about remote video for your home or business. Call 914-722-2200 or visit their website.