Police Task Force Makes Arrests for Possession of Marijuana and Driving While Intoxicated
Thursday, 06 December 2018 12:15
Last Updated: Thursday, 06 December 2018 12:20
Published: Thursday, 06 December 2018 12:15
Traci Dutton Ludwig
Hits: 2156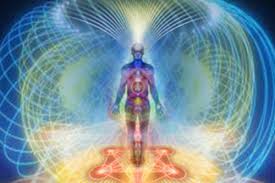 Arrests: On Nov. 29, police arrested Jonathan Villegas, 27, of White Plains, on a charge of unlawful possession of marijuana. A drug and alcohol task force noticed an odor of marijuana coming from Villegas's 2011 BMW, as officers were driving behind the car in an unmarked car on Post Road. A large amount of smoke could also be seen coming out of the car's window. Officers conducted a traffic stop on Post Road. Upon questioning Villegas, who was driving the car, officers asked if there was any marijuana in the car. Villegas then handed a plastic bag of marijuana to the officers. Villegas was arrested and taken to headquarters. He was released on an appearance ticket, returnable to Scarsdale Village Justice Court.
On Dec. 1, police arrested Fernando Pinto, 46, of Mount Vernon, on charges of driving while intoxicated (first offense), operation of a motor vehicle with a blood alcohol level of at least .08 of one percent, operation of a motor vehicle by an unlicensed driver, moving from a lane unsafely and failure to use the designated lane. Patrol first saw Pinto's 2009 Nissan swerving and repeatedly crossing pavement markings on Post Road, as well as sideswiping the curb several times. Police conducted a traffic stop and interviewed the driver. He said he had consumed one Corona beer at a bar in White Plains several hours in the past. His eyes were glassy and bloodshot, and there was a strong odor of alcohol on his breath. Patrol administered field sobriety tests, and Pinto failed them. An alco-sensor test indicated the presence of alcohol on Pinto's breath, with a reading of .14. He was arrested and taken to headquarters. There, a Datamaster test was administered, and Villegas's blood alcohol level was confirmed to be .16. He was released on his own recognizance with an appearance ticket, returnable at Scarsdale Village Justice Court on Dec. 5. His car was secured on Ferncliff Road, and he went home by taxi.
Allegation
On Nov. 27, a Carman Road woman called police at 4:12 a.m. She reported she was the victim of "electromagnetic radiation." She presented patrol with a list of symptoms which included "burnings sensations on skin, pain in chest targeted for hours, pain pricks to head and back, back pain, head pain, burning eyes, light in the corners of eyes all night long, sunburn feeling on left side of face, dry throat, coughing, stinging eyes and bunion pain for several hours." The woman declined medical attention. She gave patrol a handout titled "Emergency – Satellite Technology Being Used to Track, Monitor, Torture and Kill." Police determined the allegations were unsubstantiated.
Car repair
A woman called police to report some men offered to fix cosmetic damages on her car in a parking lot Nov. 27. They followed her to Citibank on Post Road in Eastchester for payment, and she felt uncomfortable and called police. Scarsdale police dispatched Eastchester police to investigate the matter and provide assistance.
Parking meter
An unsecured parking meter was found on East Parkway Dec. 1. Police removed the money canister for safekeeping and put the meter out f service, pending repair.
Welfare
A brother was worried about his sister because he had been unable to reach her for several days, and he asked police to perform a welfare check Dec. 2. She was OK and said she would charge her cell phone and call her brother.
Leaves
Police notified the highway department about a large pile of leaves obstructing traffic on Burgess Road Nov. 26. When the leaf pile was being checked out, another pile of leaves was observed blocking a fire hydrant on the same street. Police issued village code summonses to the residents who were responsible for the oversized and improperly placed leaf piles.
Pedestrian, bicyclist hit
At 8:30 a.m., on Nov. 11, a 51-year-old man on a bicycle was struck by a 2007 Mercedes-Benz at the intersection of Popham and Chase roads. The injured man was taken to Westchester Medical Center for treatment of injuries. The man is a resident of Lee Road, and the driver is resident of Gaylor Road.
Cars and roadways
A driver got a flat tire on Fenimore Road and police guided her to a safe location on Ridgecrest West to wait for a tow Nov. 26.
A deep pothole filled with water on Mamaroneck Road caused a car to get a flat tire Nov. 27.
Police issued a summons to a man who parked a work truck in a no parking zone on Roosevelt Place Nov. 28.
Patrol moved a fallen tree from Palmer Avenue Nov. 28.
Police issued parking summons to the registered owners of illegally parked cars on Freightway Nov. 28.
Police called a tow truck for a disabled car on Drake Road Nov. 28.
On Nov. 29, police issued summonses to the drivers of two cars that were idling in a "no standing zone" on Overhill Road Nov. 29.
Police notified the water department about a water main break on Olmsted Road Nov. 29.
Seven car accidents were reported in the village this week.
Dogs
On Nov. 30, a caller expressed concern about dogs left outside for an extended period of time on Aspen Road and asked police to check the dogs' welfare. Police went to the house and saw two dogs in a large outdoor yard, with plenty of food and toys. The dogs greeted patrol "excitedly" and seemed to be in good health and positive spirit.
Village code
On Dec. 1, police advised a Sheldrake Road contractor of noise restrictions regarding construction work.
Firefighters
According to Scarsdale Fire Chief James Seymour, firefighters responded to 35 car accidents in the village. He shared details about the following incidents.
On Nov. 26, firefighters detected a boiler malfunction in a Lenox Place house. Firefighters shut down the boiler and ventilated the house. No carbon monoxide readings were detected. The homeowner was advised to have the boiler serviced.
On Nov. 26, firefighters detected elevated levels of carbon monoxide in a Claremont Road basement. The boiler was shut down, and Con Edison red-tagged it. Firefighters ventilated the house to restore safe air quality.
On Nov. 28, a heavy odor of burning fuel near Axtell Drive was traced to a malfunctioning oil burner in a Winslow Place house. Firefighters shut off the boiler and advised the resident to call for service.
On Nov. 29, firefighters assisted at a car accident at Brite Avenue and Fenimore Road. Scarsdale Volunteer Ambulance Corps took two people to the hospital.
On Nov. 30, firefighters were called to a Harvest Drive house because of a cooking fire in an oven. It was contained to its container, and it self extinguished. Firefighters checked the oven and determined it was still in working order.

This police report is sponsored by Scarsdale Security who does more than just security. Contact them about remote video for your home or business. Call 914-722-2200 or visit their website.