Police Report: Health Aide Charged with Stealing Check from Employer
Wednesday, 26 December 2018 22:36
Last Updated: Wednesday, 26 December 2018 22:44
Published: Wednesday, 26 December 2018 22:36
Traci Dutton Ludwig
Hits: 2288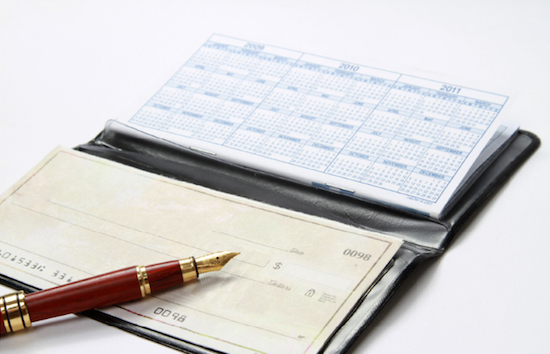 On Dec. 19, police arrested Sheaquana Mowatt, 31, of Bridgeport, Connecticut, on charges of fifth-degree criminal possession of stolen property and petit larceny. Mowatt is a home health aide who is accused of stealing a check, for $1,800, from her Brite Avenue employer's house and depositing the check into her bank account in November. Another check, also written for $1,800, was stolen and recovered in the course of investigation.
Burglary
On Dec. 19, a Hutchinson Avenue woman reported finding empty beer cans and disturbed boxes inside her parents' house, which is on the market and in the course of being packed. The woman noticed dark smudge marks on the house's newly painted walls, emptied drawers, missing paintings and chandeliers and items unpacked from boxes. A dining room set, a power washer and a gas-powered blower were also found missing from the garage. Police did not find any signs of forced entry to the house.
Stolen
On Dec. 18, a Sunset Drive man reported that someone might have entered his house and stolen $12,000 from his jacket. Upon investigation, it appeared unlikely that someone entered the man's house. Rather, the man clarified his opinion around the belief that the money was stolen at a restaurant in White Plains. Police advised the man to report the incident to White Plains police.
A Franklin Road resident reported a $200 six-foot ladder was missing from her garage Dec. 22.
Car break-in
Someone broke into a parked car in the parking lot of the Boulder Brook Equestrian Center on Mamaroneck Road Dec. 20. The passenger window was smashed, and the woman's purse was stolen. Credit cards stolen with the purse were used at a Wal-Mart store before the theft was reported. Police are following up.
Harassment
A Carthage Road woman reported being stalked by her ex-boyfriend Dec. 17.
On Dec. 23, a Greenacres Avenue man reported his daughter had received several texts from an unknown person. The person's number was blocked.
Missing person
A Fox Meadow woman reported her husband who suffers from Alzheimer's was missing Dec. 22. He had been missing for over two hours when she contacted police. While police were gathering information and alerting other jurisdictions, the man returned home.
Neighbors
On Dec. 17, police spoke with Johnson Road neighbors in order to mediate a disagreement. One neighbor who was undertaking a construction project on his property complained that his neighbor was coming onto his property without permission. The accused neighbor said he had come over a couple times "as a friendly neighbor" while workers were on the scene. Nevertheless, police advised him that his neighbor preferred that he stay off the property.
Concern
An adult protective services agent went to a Quaker Ridge resident's address with police because the resident's bank was concerned he might be being taken advantage of due to the high frequency of withdrawals. The man said he was not giving money to anyone, and he refused adult protective services.
Water
Water was observed to be gushing from an outdoor pipe used to connect a garden hose at a Sycamore Road house Dec. 23. Water department personnel was called to help turn off the water.
Civil matter
A Garth Road business owner reported a "hostile" encounter in the store. Police mediated the dispute. Both parties agreed that unsold items would be returned to the owner. Additionally, a check for $548.44 was issued to the owner for the sold items.
Trip hazard
On Dec. 19, police placed an orange traffic cone on a defective sidewalk on Chase Road.
Accidents
On Dec. 17, a sanitation worker got caught between a Cushman and a garbage truck while a co-worker was backing up the Cushman to deposit garbage into the truck on Lyons Road. The Cushman driver drove the Cushman forward and the trapped worker was able to free himself. No injuries were reported.
A woman was driving on Popham Road when her car was struck by a shovel that slid off a parked construction vehicle Dec. 17. The shovel damaged the roof and side of the woman's Honda CRV. Police issued an accident report, and the parties agreed to handle the matter personally.
Ten car accidents were reported in the village this week.
Cars and roadways
On Dec. 17, highway workers and Con Edison removed a fallen tree from Saxon Woods Road.
Police removed fallen branches from Post and Nelson roads Dec. 17.
A homeowner was advised to contact an electrician to reattach a fallen wire to a Dell Road house Dec. 17.
Police warned the driver of a fuel delivery truck that he was not permitted to make noisy deliveries on Scarsdale Avenue after midnight, Dec. 21.
Highway workers cleared a fallen tree from Heathcote Road and Weaver Street Dec. 21.
Highway workers cleared a fallen tree from Secor Road and Bypass Dec. 21.
Police notified Verizon about a fallen wire on Chesterfield Road Dec. 23.
Animals
Police notified Westchester County police about a report of a dog running on the Hutchinson River Parkway Dec. 21.
Lost and found
On Dec. 17, a Rochambeau Road woman reported losing her driver's license somewhere in the village or New York City.
A wallet was found in the village and brought to headquarters Dec. 19. Police tracked down the Yonkers owner and contacted her. She said she would pick up the wallet from headquarters.
On Dec. 21, a person found a wallet on Scarsdale Avenue and gave it to police. Police found two Scarsdale High School ID cards in the wallet. Police contacted the student to arrange for pickup of the wallet.
A wallet was found on the Popham Road staircase leading to the train station Dec. 22. Police contacted the owner who picked up the wallet from headquarters.
A Rock Meadow Lane resident reported a missing license plate Dec. 22.
A Black Birch Lane man reported losing his wallet, possibly in a taxi from Scarsdale Dec. 22. A "tile" locator was inside the wallet and indicated the wallet's location was in Mount Vernon sometime during the preceding 24 hours. The man cancelled his credit cards that were inside the wallet.
A Chase bank debit card was found in an automated teller machine Dec. 22. Police identified the address of the person named on the card and returned the card to its owner.
Firefighters
According to Fire Chief James Seymour, firefighters responded to 25 incidents during the reporting period.
Firefighters assisted Con Edison workers check sanitary sewers on Meadow Road for possible infiltration of natural gas Dec. 19. No gas was found, and firefighters were released.
An Autenreith Road resident reported a leaking hot water heater Dec. 21.
Firefighters shut down the system and advised the resident to have it serviced.
On Dec. 22, a Drake Road utility vault was collecting water due to a crack in the foundation wall. Firefighters attempted to pump water from the vault, but it quickly refilled.
This report covering police and fire department activity from Dec. 17-23 has been compiled from official information.



This police report is sponsored by Scarsdale Security who does more than just security. Contact them about remote video for your home or business. Call 914-722-2200 or visit their website.