Police Report: Bronx Driver Arrested for DWI, Dog Bites Fed Ex Man
Wednesday, 09 January 2019 11:35
Last Updated: Wednesday, 09 January 2019 11:48
Published: Wednesday, 09 January 2019 11:35
Traci Dutton Ludwig
Hits: 2698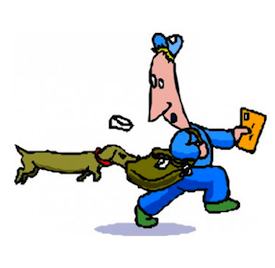 DWI arrest: On Jan. 5 at 4:18 am, police arrested Ruben Mendoza Alvarado, 27, of the Bronx, on charges of driving while intoxicated (first offense), operation of a motor vehicle with a blood alcohol content of at least .08 of one percent, making an improper turn at an intersection and a stopping/standing/parking violation on a highway. Police conducted a traffic stop of Alvarado's 2016 Ford Explorer on Fenimore Road after observing the car frequently slow its speed and accelerate several times, as well as drive over the curb while making a turn from Post Road onto Fenimore Road. Alvarado initially told police he had not been drinking, although police detected an odor of alcohol on his breath. Field sobriety tests were administered, and Alvarado was unable to successfully complete them. An alco-sensor screening test indicated a blood alcohol result of .15. Alvarado was arrested and taken to headquarters. There, a Datamaster test confirmed his BAC at .15. Alvarado was released on $50 cash bail, with an appearance ticket for Scarsdale Village Justice Court, returnable on Jan. 9.
Shoplifting
CVS was hit by a shoplifter again this week. A man reportedly stole items from the Popham Road CVS Jan. 4. Contractors working on the outside of the building saw the suspect flee south on Garth Road and described him as in his late 50s and wearing a dark jacket and glasses. Surveillance video showed the man stealing L'Oreal makeup, six Norelco razors and Aquaphor lotion. Detectives are following up.

On Jan. 4, a 7-Eleven Asset Protection Specialist reported that a store associate was suspected of stealing 10 gift cards valued at $785 and five Kit-Kat candy bars worth $9.45. Detectives are following up.
Car break-in
A man from Jackson Heights parked his 2002 Honda CRV at Fountain Terrace and Greenacres Avenue between 9:30 a.m. and 11:30 a.m., Jan. 4, and returned to find the back window smashed and items removed. Stolen items included a $900 Apple laptop computer and a duffel back containing various sports shoes and clothing.
Identity theft
On Jan. 4, a Brewster Road woman reported receiving a call from a person alleging to be an employee of Chase Bank on Dec. 29, 2018. The alleged bank employee said there were two suspicious charges from California, against the woman's Chase bank account. The woman said she received a security code for her Chase bank account by text message and was put on hold numerous times during the call's extended duration, which she found to be suspicious. Following the call, the woman called Chase Bank for follow-up and learned there were no suspicious charges from California against her account. Instead, she learned $5,000 had been transferred from her savings account to her checking account and that there was a pending Chase Quickpay transaction scheduled for an unknown recipient. The woman reported the matter to a local Chase branch, and her accounts were frozen, pending investigation.

On Jan. 5, a Greenacres Avenue man reported receiving a debt collection letter for an unknown Sprint account on Dec. 6, 2018. The account allegedly had an unpaid balance of $54.86 and was opened in August 2018. The man informed the debt collector that the account was fraudulent. The man told Scarsdale police the matter might be related to a Citibank MasterCard fraudulently opened in his name and reported to Citibank's fraud department in December 2018.
Dog bite
On Jan. 3, a Seneca Road dog jumped at a FedEx delivery person and scratched and bit him on the abdomen while the delivery person was delivering a package to the address. A dog walker was on the scene, but he was getting glasses out of a car when the incident occurred.
Cars and roadways
While canvassing cars at a Crane Road checkpoint Jan. 1, one car did not stop properly. Police conducted a traffic stop and learned the driver had a suspended registration effective Dec. 23. Police issued the driver a summons and removed the car's license plates. The car was towed to the police impound lot.
A passerby found a New York State license plate on Ewart Road and brought it to headquarters Jan. 5. Police attempted to contact the owner and vouchered the plate for safekeeping.
Two car accidents were reported in the village this week.
Firefighters
According to Scarsdale Fire Chief James Seymour, the fire department responded to 24 incidents during the reporting period. Details about some of the incidents are below.
On Dec. 31, 2018, Con Edison detected a reading of three percent total volume of natural gas in the sewer manholes on Myrtledale Road. Firefighters assisted Con Edison in checking Myrtledale Road and Saxon Woods Road houses near leak. No gas readings were found inside any of the canvassed houses. Con Edison stayed on scene to address the leak.
A baby was reportedly locked inside a car on Cushman Road on Dec. 31. The baby's adult guardian said she first tried to break the car's window with a rock in order to open the door and reach the baby. The attempt was not successful. Police and firefighters used a car lockout kit to reach inside the door and depress the key fob located on the front seat. The infant was released from the back seat of the car, unharmed.
Firefighters and police forced entry into a Mamaroneck Road house in which an automatic carbon monoxide alarm was sounding, with two cars in the driveway and no answer at the door, Jan. 1. Firefighters detected 30 ppm of carbon monoxide in the house. They traced the source to the boiler room, where a hot water heater flue pipe was detached. Con Edison was notified. Firefighters shut down the boiler and hot water heater and began ventilating the house. Con Edison red-tagged all appliances, and firefighters notified a relative of the homeowner to brief her on the incident. The relative said she would take care of repair notifications.
On Jan. 1, firefighters assisted at a car accident on the Hutchinson River Parkway.
On Jan. 6, firefighters shut water to an Old Lyme Road house due to a steam leak. They advised the resident to contact a plumber.
This report covering police and fire department activity from Dec. 31, 2018 – Jan. 6, 2019 has been compiled from official information.

This police report is sponsored by Scarsdale Security who does more than just security. Contact them about remote video for your home or business. Call 914-722-2200 or visit their website.