Police Report : Three DWI Arrests from Unsafe Driving, Armed Robbery in Edgemont
Wednesday, 06 February 2019 15:30
Last Updated: Wednesday, 06 February 2019 20:55
Published: Wednesday, 06 February 2019 15:30
Traci Dutton Ludwig
Hits: 2800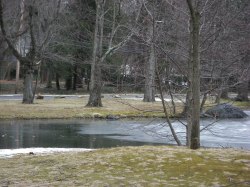 A caller reported she was following a 2015 Honda Odyssey on Fenimore Road that was driving erratically Jan. 28. The driver was allegedly striking curbs and passing stop signs without stopping. The driver was observed to be possibly "passing out at the wheel." The caller continued to track the car until it pulled into a Cohawney Road driveway. The caller continued to speak with the 911 dispatcher while officers were sent to the scene. Police walked onto the driveway and approached the car, which was still on in the detached garage. The driver – Honey Nielsen Arquz, 46, of Scarsdale –was still sitting in the car, motionless, with her foot on the brake. Police tapped on the window and advised her to turn off her car. Arquz then got out of the car. According to the police report, she smelled of alcohol and had to steady herself by holding onto the garage wall and the side of her car. Arquz reportedly had trouble following simple directions and answering questions in English, so a Spanish-speaking officer was dispatched to translate. She was asked to perform field sobriety tests and refused. A breath sensor test, which Arquz agreed to take, indicated the presence of alcohol on her breath. Arquz said she had just left a bar in White Plains where she had consumed several glasses of wine. Later a Datamaster test at headquarters measured her blood alcohol level at .22 percent. Arquz was arrested and charged with driving while intoxicated (first offense) and aggravated DWI with a blood alcohol content of .18 or more. She was booked and processed at headquarters. She was released on her own recognizance and driven home by her husband. She was scheduled to appear in court Jan. 30.
Following a car accident on Walworth Avenue, police arrested a driver – Derrick Lamont Ephraim, 30, of Matthews, NC – on charges of driving while intoxicated (first offense), operation of a motor vehicle by an unlicensed driver and refusal to take a breath test Feb. 1. Ephraim was driving a 2015 BMW on Walworth Avenue and struck a parked Lexus. The impact was great enough to activate the car's airbag system. Ephraim said an oncoming car had swerved into his lane and he hit the Lexus in an attempt to avoid the oncoming car. He was not injured in the accident. Police detected an odor of alcohol on Ephraim's breath, and Ephraim admitted to consuming two small bottles of Merlot wine prior to driving. Field sobriety tests were administered, and Ephraim could not complete them successfully. He twice attempted a breath test but was not complying with instructions to get an adequate sample. Ephraim refused to take the test a third time and instead "put his hand behind his back," according to the police report. He was taken to headquarters for arrest booking and processing. There he refused to take a Datamaster test to measure his blood alcohol content. He was released on his own recognizance to his mother, a Scarsdale resident, and ordered to appear in Scarsdale Village Justice Court Feb. 6.
At 2:20 a.m., Feb. 4, police arrested Santiago Amigon, 27, of Yonkers, on charges of driving while intoxicated (first offense), operation of a motor vehicle with a blood alcohol level of .08 of one percent, no seat belt, failure to use designated lane and an equipment violation of an inadequate plate lamp. Amigon's 2005 Honda Civic was observed to be traveling south on Post Road a low speed, with its right turn signal on and an inoperable plate lamp. The car was further observed to swerve in and out of its lane. Police conducted a traffic stop and detected a strong odor of alcohol on the Amigon's breath. Amigon told police he was coming from a friend's house in White Plains and had just consumed one beer at 10:30 p.m. Then he later said he had actually consumed "two beers." Police administered field sobriety tests, which Amigon was unable to complete successfully. An alco-sensor test indicated a blood alcohol level of .147. Amigon was taken to headquarters for arrest booking and processing. There, a Datamaster test measured his blood alcohol level at .14. Amigon was released on his own recognizance and ordered to appear in Scarsdale Village Justice court Feb. 6.
Armed Robbery on Thomas Street
On Monday, February 4, 2019 at approximately 8:00 P.M. the Greenburgh Police Department responded to a report of an armed robbery in the area of Thomas Street in Edgemont. According to the victim he was approached in his driveway, by two males, one armed with a handgun. The males demanded the resident's wristwatch. The resident surrendered his watch and the two males subsequently fled the area on foot. Members of the Town of Greenburgh's Patrol Division and K-9 Unit were assisted by the Westchester County Department of Public Safety's Aviation Unit in searching the area for the suspects. At this time no arrests have been made. It appears the victim was specifically targeted and there is no increased risk to public safety related to this incident. Anyone with information regarding this incident is asked to contact the Greenburgh Police Detective Division.
DOA
A 90-year-old Brown Road woman died at home Feb. 3.
Stolen
On Feb. 2, a Post Road woman reported she believed a few items had been stolen from her property sometime between Jan. 25 and Feb. 2. The items were described as follows: a white gold ring with green gemstones worth $539, a gold ring with a small diamond gemstone worth $150 and nine keys.
On Feb. 3, an Overhill Road resident reported a UPS package was stolen from her front porch Dec. 24. She had ordered a $1,400 guitar amplifier prior to Dec. 24 and never received the package. In follow-up with the seller, the resident learned the package had been delivered on Dec. 24.
ID theft
On Jan. 28, a Chase Road North resident reported two of her credit card accounts had been fraudulently used Jan. 11. One transaction, for $2,015, occurred at a Bloomingdale's store in New Jersey. The account was subsequently closed. Then, on Jan. 28, an online Home Depot purchase was made for $537.39, with a delivery address in the Bronx. The woman received a phone alert about the transaction and immediately cancelled it.
On Jan. 31, a Heathcote Road resident reported a store credit card was created in her name and fraudulently used to purchase size-11 women's cowboy boots for $222.98.
Help
A man got off the train at the wrong stop and found himself in Scarsdale Jan. 28. He was unsteady on his feet, and an ambulance took him to White Plains Hospital Center.
Police mediated a disputed between a Greenacres mother and her adult daughter who was staying at the mother's house over the weekend Jan. 29. The argument was over two dogs that the daughter had brought with her.
A caller said she was concerned about her boyfriend who lived in Maine Feb. 2. Police helped the caller get in touch with local police there regarding her concerns.

A Post Road resident reported several items were missing from her house Feb. 2.
Danger
A man and his two children were observed getting ready to ice skate on Duck Pond Feb. 3. Police told him that the ice on Duck Pond was starting to melt and pointed out that temperatures had risen to above freezing. This posed dangers, and the man and his kids were advised to leave the ice. Patrol also advised the man he was on private property and not allowed to be there without permission. The man and his kids left.
Pedestrian struck
On Jan. 28, an 85-year-old pedestrian was struck by a car turning from Spencer Place onto East Parkway around 2:30 p.m., Jan. 28. The pedestrian was in the crosswalk when the accident occurred. The pedestrian was taken to a hospital to evaluate her injures.
Cars and roadways
A driver complained that a Fenimore Road pothole caused holes in his car's tires Jan. 30. Police notified the highway department for repair.
A parking enforcement officer located a parked car on Christie Place with scofflaw status, for unpaid parking tickets, in the amount of $4,610.00 Jan. 30.
A driver swerved to avoid a passing car on Fenimore Road and got a flat tire after jumping the curb Jan. 30. Police provided the driver with a courtesy ride home and advised on repair options.
Police called a tow truck for a driver with a flat tire at Walworth and Greenacres avenues Jan. 30.
A crosswalk sign fell to the ground at Fenimore and Brewster roads Feb. 3. Police took it to the SPD garage and notified the highway department for repair.
Six car accidents were reported in the village this week.
Pipes
Police and water department personnel shut water to a Montrose Road house for sale after water was seen leaking into the street, possibly from a pipe break in the sprinkler system Jan. 29.
A water pipe broke and was flooding a Drake Road garage Jan. 30. Public safety officials stood by until the water supply could be shut off.
The water department was called for a leaking water meter inside a Rock Creek Lane house Jan. 30 and water running into the street from a Harcourt Road property Jan. 31.
Pipes burst on River Road Feb. 1. The water department was notified for response.
The water department was notified about water leaking into a Boulevard basement, as well as a leaking fire hydrant on Morris Lane, Feb. 2.
A real estate agent observed a broken water pipe in a Black Rock Road house Feb. 3. Police and the water department were informed.
Animals
A Boulevard man said he was jogging on Ferncliff Road when a large black dog with pointed ears dog ran out from a resident's yard, knocked him to the ground and bit his thigh, elbow and forearm Feb. 3. Police are following up.
Village code
Police issued solicitors looking for business on Nelson Road a warning about soliciting without proper permits in the village Jan. 31.
Lost and found
A purse was found at Scarsdale Village Justice Court Feb. 1. Police returned it to the owner's husband at police headquarters.
Firefighters
According to Scarsdale Fire Chief James Seymour, firefighters responded to 34 calls during the reporting period. Seymour shared details of the following incidents below.
A mother accidentally locked her two-year-old child in a running car in the parking lot of Scarsdale Synagogue on Ogden Road Jan. 28. Firefighters opened the car door and reunited the mother and child. The child, who was strapped into a car seat, was unharmed.
Firefighters assisted Hartsdale fire department ventilate a fifth-floor apartment and check neighboring apartments for carbon monoxide in an East Hartsdale Avenue apartment building Jan. 28.
An outdoor gas odor in the area of Duck Pond and Heathcote roads was traced to a Con Edison "patch" with bore holes Jan. 29. Firefighters stood by for Con Edison and helped check nearby houses for possible gas migration. The odor returned Feb.2, and firefighters shut down portions of Heathcote Road and surrounding roads so Con Edison could address the issue.
On Jan. 30, a washing machine belt burned in a Cooper Road washing machine. Firefighters disconnected the machine, ventilated the basement and advised the homeowner to call for service.
A malfunctioning steam boiler system in a Walworth Avenue house was causing too much condensation to be released from a third-floor radiator Jan. 31. Firefighters noted that the boiler was overheating, reduced the temperature to allow it to cool down and advised the homeowner to call for service.
A space heater caused a small fire to ignite under a desk inside a Popham Road lobby Feb. 1. It was extinguished, and the heater was removed from the lobby before firefighters arrived. Firefighters ventilated the building to clear the smoke.

On Feb. 1, firefighters assisted at a car accident on Walworth Avenue.
This report covering police and fire department activity from Jan. 28-Feb. 4 has been compiled from official information.

This police report is sponsored by Scarsdale Security who does more than just security. Contact them about remote video for your home or business. Call 914-722-2200 or visit their website.