Police Report: Connecticut Man Arrested for Drunk Driving on Post Road
Wednesday, 13 March 2019 09:14
Last Updated: Wednesday, 13 March 2019 09:22
Published: Wednesday, 13 March 2019 09:14
Traci Dutton Ludwig
Hits: 3357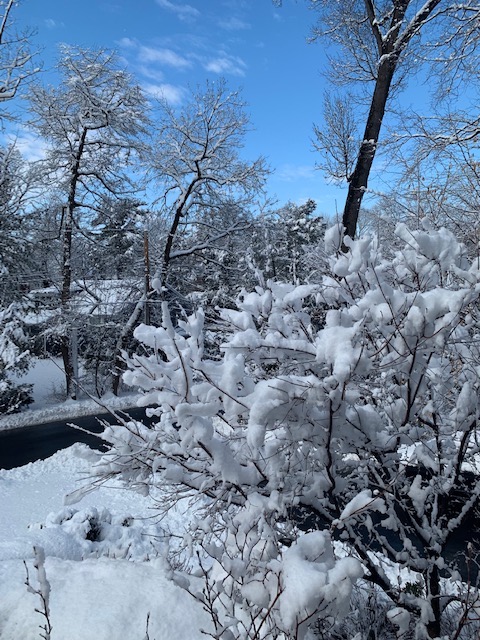 DWI Arrest: On March 9, at 4 a.m., police arrested Jose David Felix Orozco, 34, of Torrington, Connecticut, on charges of operation of a motor vehicle while intoxicated (with a prior conviction), aggravated driving while intoxicated with a blood alcohol content of .18 or more (with a prior conviction), moving from lane unsafely and having an open container of alcohol in a motor vehicle on a highway. The arrest came after Orozco's 2002 Jeep was observed swerving and repeatedly crossing the pavement markings on Post Road, and police made a traffic stop. Orozco told police he had consumed "a couple of shots" a few hours ago at a bar in White Plains. Police noted signs of intoxication including bloodshot and glassy eyes and an odor of alcohol on Orozco's breath. Orozco failed field sobriety tests, and an alco-sensor test measured his blood alcohol level at .16. Orozco was arrested, and his car was searched. Police found several empty beer cans in the cars – some open and empty, and one full and closed. At headquarters, Orozco agreed to a Datamaster test, which subsequently measured his blood alcohol content at .19. A database check revealed Orozco had been previously convicted on DWI charges in 2017 in White Plains. Orozco was released with an appearance ticket and ordered to appear at Scarsdale Village Justice Court on March 13. His car was secured on Rugby Road, and he went home in a taxi.
D.O.A.
A 91-year-old Tisdale Road resident died of natural causes at home March 5.
Stolen package
On March 6, a Farley Road woman reported a package had been stolen from her property on Feb. 20. According to tracking information, the package had been delivered on Feb. 20, at approximately 10:36 a.m. However, the woman never received it. It had been sent by her mother and contained "used items and clothing." It was valued at approximately $250.
Identity theft
On March 3, a Murray Hill Road woman reported someone made fraudulent charges in the amount of $1,189.44, to her Bloomingdale's account. She is following up with Bloomingdale's fraud department.
On March 6, a Woodland Place man reported someone fraudulently changed the address and phone number on his eBay account. The man subsequently changed his password and credit card information.
Fraud
On March 7, a caller reported that his elderly Saxon Woods Road aunt was the victim of fraud. A marketing company had contacted the woman about medical back braces, which were shipped to her residence and billed to Medicare. The man said his aunt never authorized the purchase of the back braces. He contacted the company, and the company offered to send return shipping labels for the braces and issue an insurance refund.
Snow Shoveling
An intoxicated man was shoveling snow from a Parkfield Road driveway onto the street March 4. He said he was shoveling the snow because he had seen a "young boy" there struggling to shovel the driveway. When the boy's father attempted to pay the man, the man allegedly got upset. At that time, the father called police. Patrol spoke with the intoxicated man and made sure he got home to his family.
Unattended Bags
On March 5, MTA police took possession of an unattended bag left on the Scarsdale train station platform.
A woman described as an Indian woman in her 20s, wearing jeans and a black denim jacket, went into a diner on Scarsdale Avenue and allegedly left to use the cash machine at a local bank. She left her belongings in the diner. She did not return for her belongings and management called police to inventory and collect the woman's belongings. The manager of the diner said the woman might have been under the influence of drugs based on her behavior.
Doorbell
A Haverford Road resident reported someone came to the door, rang the doorbell and ran away March 6. Patrol canvassed the area but did not see anyone on foot.
Footprints
On March 7, a Cayuga Road resident reported footprints in the snow around her house. The footprints led to a side window and came to an end near a staircase leading to the basement. No signs of forced entry or tampering were detected. The resident said she would reach out to service workers to see if the footprints were made by one of them.
A Harcourt Road woman noticed her backyard gate was open when she let her dog outside March 9. The gate is normally kept closed and locked, she said. She also saw footprints in the snow near the gate, which she believed had not been there before.
Pedestrian Hit
A white BMW rolled over the foot of a girl, born in 2007, while the girl was crossing Heathcote Road at 3:10 p.m., March 5. According to the girl, the BMW driver stopped to let her cross the street, but then rolled over her left foot before she finished crossing. The BMW driver did not stop to report the accident. The accident caused minor pain in the girl's foot but no visible injury.
Cars and Roadways
Police picked up a loose fiber optic cable on Madison Road and placed it by the curb March 4.
Patrol moved fallen branches or fallen trees from Woods. Wayside and Eastwoods lanes, Huntington, Palmer and Greenacres avenues and Fox Meadow, Wheelock, Post, Pinecrest and Mamaroneck roads March 4.
Large branches from a privately owned tree fell on a parked car in a Sage Terrace driveway March 4. Police advised the car's owner to contact her insurance company.
Electrical wires fell or got tangled in tree limbs on Fox Meadow, Olmsted, Mamaroneck, Burgess, Brookby, Franklin, Sherbrooke, Johnson, Hampton, Post, Murray Hill and Meadow roads March 4. Police taped off dangerous areas and notified Con Edison.
Snow covered bamboo stalks were leaning into the roadway March 4. Police shook snow from the bamboo so the stalks were able to stand upright and no longer obstruct the roadway.
Verizon was notified about low-hanging or fallen wires on Barry, Mamaroneck and Rochambeau roads March 4.
Police directed traffic at the intersection of Palmer Avenue and Secor Road while the traffic light was out, pending the installation of temporary stop signs March 4.
Police asked a driver to move his car to another parking spot in the Christie Place garage in order to allow the highway department to repair a broken light fixture March 6.
Patrol notified Verizon about fallen wires on Kingston, Canterbury and Brown roads March 7 and on Nelson Road March 8.
Police issued a parking summons to the driver of a car parked in front of a driveway March 7.
Police issued two summonses to double-parked trucks on Christie Place March 8.
Police issued summonses to two drivers driving the wrong way on Boniface Circle, a one-way street, March 8.
Ten car accidents were reported in the village during this reporting period.
Dogs and wildlife
On March 4, a caller reported a dog went into a pond by Hitchcock Church at Greenacres and Walworth avenues. The dog was removed from the pond and went home with its owner.
A Cooper Road dog was barking intermittently March 8. Police spoke to the owner who brought the dog inside. No summonses were issued.
A Spencer Place business owner called police to ask for assistance with a "dying bat" located in front of the business March 9. Police used a shovel to remove the bat from the sidewalk and place it in a wooded area on East Parkway.
A caller complained about incessant barking from a Ridgecrest East dog March 10. Patrol contacted the dog's owner, who asked a key holder to pick up the dog and take care of it, so it would stop barking March 10. Police issued the owner a summons.
Lost and found
On March 9, a person found a Toyota car key on Wayside Lane and gave it to an officer at the police substation. Police notified the owner who responded to headquarters to pick up the key.
Firefighters
According to Scarsdale Fire Chief James Seymour, firefighters responded to 22 incidents during this reporting period.
On March 4, firefighters responded to a report of an indoor gas odor inside an Aspen Road house. Upon firefighters' arrival, the homeowner said her house had partially lost power and the stovetop was leaking gas. Firefighters confirmed partial power loss in the house, including power to the stovetop igniter. As long as the burners were in the "off" position, there was no leaking gas. Con Edison arrived to investigate further.
On March 3, a Rock Creek Lane resident reported an inside odor of gas during a power loss. The resident further said she was unable to ignite her gas burners due to the fact that they were controlled by electric igniters. Firefighters turned the incident over to Con Edison.
Firefighters assisted with a rollover car accident on Post Road March 7. The driver was able to self extricate from the car and was treated by Scarsdale Volunteer Ambulance Corps and transported to White Plains Hospital Center. Firefighters stood by for a tow.
On March 10, firefighters assisted Greenville Fire Department with an apartment fire on Central Avenue March 10.
This report covering police and fire department activity from March 4-10 has been compiled from official information.

This police report is sponsored by Scarsdale Security who does more than just security. Contact them about remote video for your home or business. Call 914-722-2200 or visit their website.