Police Report: Woman Arrested for DWI after Car Gets Stuck in Fenimore Road Driveway
Wednesday, 03 April 2019 12:54
Last Updated: Wednesday, 03 April 2019 13:04
Published: Wednesday, 03 April 2019 12:54
Traci Dutton Ludwig
Hits: 3853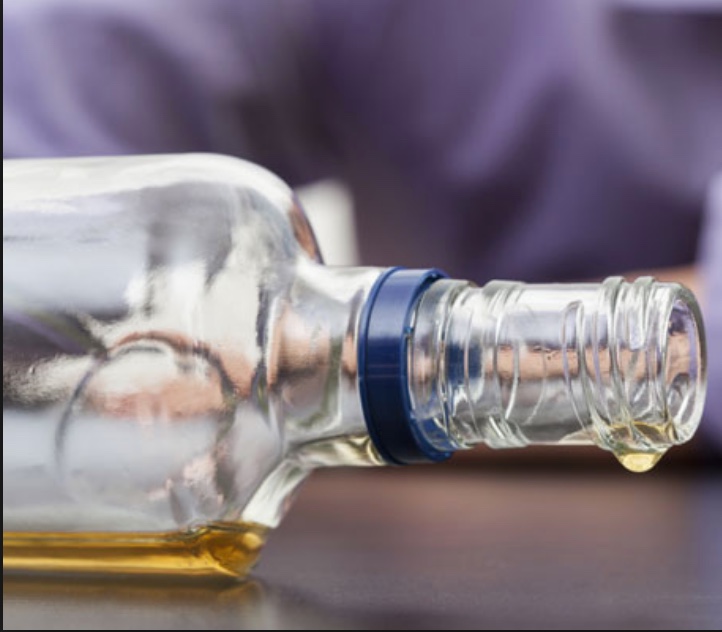 DWI Arrest : Around 10 pm on March 29, a Fenimore Road resident reported an unknown vehicle pulled into his driveway, and the female driver was allegedly having difficulty backing out. The resident told police the driver seemed to be impaired. Police arrived on scene and saw the driver – Jennifer Andrade, 30, of White Plains – "unsteadily" walking around her 2012 Kia, which was disabled with a shredded tire in the resident's driveway. The resident was also outside and said he did not know the driver. Andrade showed physical signs of intoxication and told police she had been drinking when police asked her. Eight open, empty and unopened bottles of alcohol were observed inside the car. Andrade said she had been driving home but did not explain why she entered the Fenimore Road driveway. She was arrested on charges of driving while intoxicated (first offense) and refusal to take a breath test. She was released on her own recognizance with an appearance ticket, returnable to Scarsdale Village Justice Court on April 3.
Stolen Wallet
On March 29, a Garth Road resident reported someone was using his debit card to make fraudulent purchases. He said the debit card had been stolen from his wallet after he dropped the wallet on Garth Road earlier that day. The fraudulent debits occurred at the CVS on Popham Road. A successful purchase in the amount of $18.12 was processed. An attempted purchase of two $500 gift cards was declined. Attempts to buy gasoline at two Scarsdale Avenue gas stations, with two different credit cards, were made. One attempt was declined. One attempt was successfully processed in the amount of $38. Surveillance video from the CVS store captured the subject on film. The suspect was described as a woman, approximately 30-35 years old and approximately 5'7" tall, with a dark complexion and stocky build. She was wearing a white sweatshirt, gray legging pants and white sneakers. Police are following up.
Arrest on Warrant
On March 29, a police license plate reader indicated a passing car had a suspended registration for the car's insurance not being in effect. Police conducted a traffic stop and checked the driver's information. The driver – John Adorno, 48, of the Bronx – was discovered to be driving with a suspended license. It had been suspended on four dates since 2017 – for failing to pay child support, failing to pay NYS taxes and insurance not being in effect. There was also an active arrest warrant for Adorno, issued out of Nassau County. Adorno was arrested for the active arrest warrant and transported to headquarters, pending pickup by Nassau County police. His car was placed in the police impound lot.
Stolen
A Heathcote Road man reported his ex-girlfriend was allegedly stealing money and a money order belonging to the man's business. These included $3,440 in cash and a money order for $1,075. The man succeeded in cancelling the money order.
Identity theft
On March 25, a Myrtledale Road resident reported someone attempted to open fraudulent credit cards in his name.
On March 27, a Paddington Road resident reported two fraudulent credit accounts had been opened online – with PNC Bank and Citibank. The accounts had been opened with the resident's Social Security number and personal information. The resident closed the accounts before any losses occurred.
On March 28, a Wildwood Road man reported giving his Social security number to a telephone scammer.
Scam
A Graham Road woman reported she received calls about a free back brace to be paid by Medicaid March 30. The last call stated the woman was going to be billed for the brace. The woman became alarmed and called police. Patrol told her the calls were most likely a scam in which perpetrators were trying to get her personal information. They advised her to not answer the calls and to not provide any personal information callers.
Trespassing
On March 27, an unknown man was walking around inside a house under construction on Cushman Road. The incident was recorded on camera.
Dispute
Police were notified about a verbal dispute between two residents of a Post Road group home March 27.
Noises
A Heathcote man twice called police in the early morning hours of March 31. The first time the man called, he reported hearing a noise that started him. After reporting the noise, the man began to talk about a female Uber driver, whom he had used about 10 times for rides. He said the driver might be "out to get him," but he could not provide any evidence or specific information regarding his statement. The man then said he did not require any further assistance. About an hour later, the man called police again. This time he reported hearing noises like "someone using a hammer or building something in his backyard." Police checked the yard, saw nothing suspicious and did not hear any construction noises. The man then asked police "if the noises could be just in his head." Patrol answered by saying "possibly." Patrol asked if the man wanted medical assistance, but the man declined.
Cars and Roadways
Police contacted the water department about a water leak on Brite Avenue March 25.
The highway department was contacted to repair an open sewer on Mamaroneck Road March 25.
Verizon was notified about fallen wires on Circle Road, Weaver Street and Greenacres Avenue March 25.
Police helped a driver change a flat tire on Fenimore Road March 25.
A loaner car was left idling in an Archer Lane driveway March 26. Police notified the resident.
A driver on Post Road was travelling at approximately 10mph due to leg pain March 26. Police stopped the driver and offered to help her. She decided to park the car and take a taxi to her destination in White Plains.
Police informed Cablevision of a low-hanging wire on Church Lane March 26.
Police removed a piece of broken curbing lying in the roadway on Heathcote Road March 26.
Police assisted with the removal of boot from a car on Wayside Lane March 28.
On March 28, police temporarily closed a section of Ogden Road near an oak tree with a large crack in its trunk, pending removal by an arborist the next day. The road closure was due to safety concerns in case the tree fell down.
According to a witness, a Saab driver jumped curbing, struck stop sign, drove onto a lawn at Post and Dickel roads, struck a fence and got stuck in mud March 28. The driver eventually freed the car and left the scene with the car's bumper and muffler hanging from the car.
A police car was towed to the highway department's repair garage due its gear shifter not being able to be moved from "park" to "drive" March 29.
Police assisted a pedestrian safely cross Weaver Street and get on the sidewalk where she could continue her walk without obstructing traffic and endangering herself March 29.
A U-Haul truck got partially stuck in a Post Road driveway and was blocking the roadway March 30. Police helped the driver dislodge the truck.
One car was repossessed in the village this week.
Six car accidents were reported in the village this week.
Animals
Police tried to catch a loose dog on Overhill Road but it ran away when approached March 28. Neighbors said they thought the dog lived in the area.
A loose dog was reported on Drake Road March 29. Police reunited the dog with its owner.
Two loose dogs ran away out of sight on Ferncliff Road March 30.
A dog got stuck under a Clarence Road deck while chasing an animal March 30. Before police arrived, the dog managed to maneuver itself free.
A loose Pit Bull was running on Pinecrest and Dunham roads March 30. Police contacted New Rochelle Human Society for pickup.
Village code
On March 26, police told a truck driver on Old Lyme Road he could not make deliveries there between 8:30 a.m. and 9 a.m. because of a village code.
Neighbors complained about loud music from a party on Kent Road March 30. When police arrived, the residents had already turned off the music, and the party was breaking up. Police advised the residents of the noise complaint.
Lost and found
A Rock Creek Lane resident reported losing a phone while going to the airport March 25.
On March 31, a man found a wallet on Jefferson Road and gave it to police. The wallet contained four credit cards and an ID card from the Pace University English Language Institute. Police vouchered the wallet for safekeeping.
Firefighters
According to Fire Chief James Seymour, firefighters responded to 34 incidents this week. He shared details of the following incidents below.
On March 25, an electric Tesla car charging in a Herkimer Road garage was emitting an odor similar to sewer gas. Firefighters checked the garage and detected hydrogen sulfide and carbon monoxide in the air. The car was moved outside the garage, and the odor dissipated. Readings returned to zero. Firefighters advised the owner to have the car serviced.
On March 26, police assisted Con Edison by checking houses for possible natural gas migration related to a natural gas leak into nearby sanitary sewers. At least fifteen houses were checked. A leaking gas meter was detected at one house on Spier Road, and Con Edison repaired it.
On March 26, a burning odor and a smoke haze were reported inside an East Parkway apartment building. Firefighters traced the source to a refrigerator in one of the apartments, stabilized it and recommended service.
Firefighters assisted at an accident on the Hutchinson River Parkway March 28.
Firefighters helped a domesticated cat get down from a roof on Murray Hill Road March 29. The car was returned to its owner.
This report covering police and fire department activity from March 25-31 has been compiled from official information.



This police report is sponsored by Scarsdale Security who does more than just security. Contact them about remote video for your home or business. Call 914-722-2200 or visit their website.