Police Arrest Yonkers Man for DWI, Designer Purse Stolen from Car Parked at Crossway Field
Wednesday, 10 April 2019 08:34
Last Updated: Wednesday, 10 April 2019 09:13
Published: Wednesday, 10 April 2019 08:34
Traci Dutton Ludwig
Hits: 3295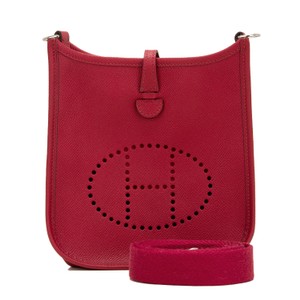 DWI arrest: At approximately 3 a.m., April 7, Mykhailo Tserkovnyuk, 26, of Yonkers, was arrested on charges of driving while intoxicated (first offense), aggravated DWI with a blood alcohol content of .18 or more, criminal possession of a controlled substance, unsafe backing of a vehicle, failure to obey a traffic signal and failure to use the designated lane. A traffic stop was conducted on Post Road after police observed Tserkovnyuk's 2000 Camry pass a traffic signal at the intersection with Fenimore Road, quickly reverse and back up to make a turn onto Fenimore Road. During the traffic stop, Tserkovnyuk said he did not understand why he had been pulled over. Police detected an odor of alcohol on his breath. An alco-sensor pre-screening test indicated a preliminary blood alcohol level at or above .16. Tserkovnyuk was arrested and taken to headquarters, where a Datamaster test confirmed his blood alcohol level to be .19. He was released on his own recognizance and ordered to appear in Scarsdale Village Court on April 10.
Car break-in
A Bethel Road woman reported her car window had been smashed open while her car was parked at Crossway Field April 6. Her $3,000 red Hermes handbag and its contents were stolen from the car.
Stolen and returned
On April 1, a Boniface Circle store employee reported a woman concealed a shirt beneath her jacket and removed it from the store without paying for it. She returned a short time thereafter to bring the shirt back to the store. The manger did not want to file a report since the shirt was returned.
Asleep
On April 4, at 3:21 a.m., police noticed a man sleeping in the Metro North overpass at the Scarsdale train station. The man told police he had gotten off the train at the wrong stop on his way from White Plains to his home in New York City. He said he was waiting for the next train to get home to the city. Police told him he was not permitted to sleep at the station in the meantime.
Reported missing person
A 57-year-old Johnson Road person reported as possibly missing was found to be safe in White Plains later that day, on April 4.
Scofflaw
On April 3, police noticed a parked car with scofflaw status on Spencer Place. The registered owner owed $4,195 in parking tickets. The owner made arrangements with Village Hall to pay the tickets.
Cars and roadways
A suspicious parked car was reported on Rock Creek Lane April 1. Police spoke with the driver, and she provided private investigator credentials.
A utility pole shattered at Heathcote Road and Palmer Avenue, causing wires to fall into the street April 1. Con Edison and Verizon were notified for response. Police surmised that a vehicle, possibly a commercial truck, either struck the pole or snagged the wires and pulled them down. Police closed the affected area to traffic for safety until necessary repairs could be done.
A driver locked himself out of his car on Mamaroneck Road April 1. A towing service arrived on scene to assist him.
A driver reported striking a deer with his car on Heathcote Road April 1.
On April 2, police notified Verizon about low-hanging wires on Black Birch Lane.
A driver reported losing a license plate from his car on Tompkins Road April 3.
A driver backed out of parking space and knocked over a Vespa moped April 3. Police took a report.
Police moved a small branch off Park Road April 4.
A utility pole was struck in an accident and fell down on Mamaroneck Road April 5. Verizon and Con Edison were notified.
A caller reported a stop sign and a "Do Not Enter" sign were down at Edgewood and Tunstall roads April 6. It appeared that the wind knocked them over. Highway workers were notified for reinstallation.
Wood chips were falling out of a tree-trimming truck on Fenimore and Post roads April 6. Workers leveled woods chips and pieces in their truck before they continued on their way to prevent wood chips from falling onto the road.
The highway department was notified about cracks in the sidewalk on Brewster and Fenimore roads April 6.
Verizon was contacted about a fallen wire on Hillview Drive April 6.
The water department shut off a broken water main that was leaking onto Mamaroneck Road April 6.
A resident's truck was accused of hitting another car in Dutchess County and leaving the scene April 6. Dutchess County police asked Scarsdale police to make contact with the truck's owner for follow-up.
Police helped a woman cross Weaver Street and Bypass where there was no sidewalk April 7.
Village code
Neighbors complained of noise from outdoor speakers at a White Birch Lane house April 1. Police went to the house and heard music coming from the rear of the house. Police spoke with the homeowner through the Ring doorbell device. She said her children were home with the nanny. She surmised they accidentally activated the speaker's remote control to play music outside. The homeowner said she would correct the issue.
A resident reported that a small amount of construction dust was blowing onto his property from a Park Road neighbor's construction site April 6. Police advised the neighbor of the complaint. The neighbor apologized and said she would have the contractor move the saw away from the neighbor's property and install netting in an attempt to better contain the dust.
Five kids were observed on a Boulevard field after dusk, in violation of village code, April 7. Police advised them to leave the field.
Dogs
On April 2, a Pinecrest Road resident told police she was concerned about her Drake Road neighbor's large dogs. She thought the dogs might jump over the fence surrounding her yard and bite her own small dogs. Patrol told her there was nothing they could do at the moment except communicate the resident's concerns to the owner of the large dogs.
A Lenox Place woman advised that a Mamaroneck Road man yelled at her and berated her as she was walking her dog in front of the man's house April 6. The man accused the woman of allowing the dog to use the bathroom in front of his house. The woman said the dog was only sniffing the public sidewalk in front of his house. Police reminded both parties that the sidewalk area belongs to the Village and not individual homeowners. Police told both parties to refrain from negative contact with one another in the future.
Skunk
Police shot a skunk that appeared to be sick on a Deerfield Road property April 2. It was left in a bag for sanitation pickup.
Firefighters
According to Scarsdale Fire Chief James Seymour, firefighter responded to 21 incidents during the reporting period. He shared the following details.
On April 1, firefighters reported a power outage on Parkfield Road to Con Edison. Two primary fuses tripped and caused the outage.
A burning odor was coming from a Con Edison "phase saver" product installed in a Tisdale Road house April 1. Con Edison was notified and arrived to disconnect the unit.
On April 4, a burning odor was coming from a microwave's panel in a Brewster Road kitchen. Firefighters disconnected the microwave and recommended replacing it.
Gas was leaking from a pipe and making a hissing sound at a Con Edison excavation site on Herkimer Road April 6. Firefighters expedited response from Con Edison and stood by with a hand line hose as a precaution. Firefighters were released after Con Edison mitigated the leak.
This report covering police and fire department activity from April 1-7 has been compiled from official information.

This police report is sponsored by Scarsdale Security who does more than just security. Contact them about remote video for your home or business. Call 914-722-2200 or visit their website.