Police Report: Stolen Package, Discarded Pills and a Painted-over Sign Mark Light Week of Crime
Wednesday, 24 April 2019 12:24
Last Updated: Wednesday, 24 April 2019 12:31
Published: Wednesday, 24 April 2019 12:24
Traci Dutton Ludwig
Hits: 2225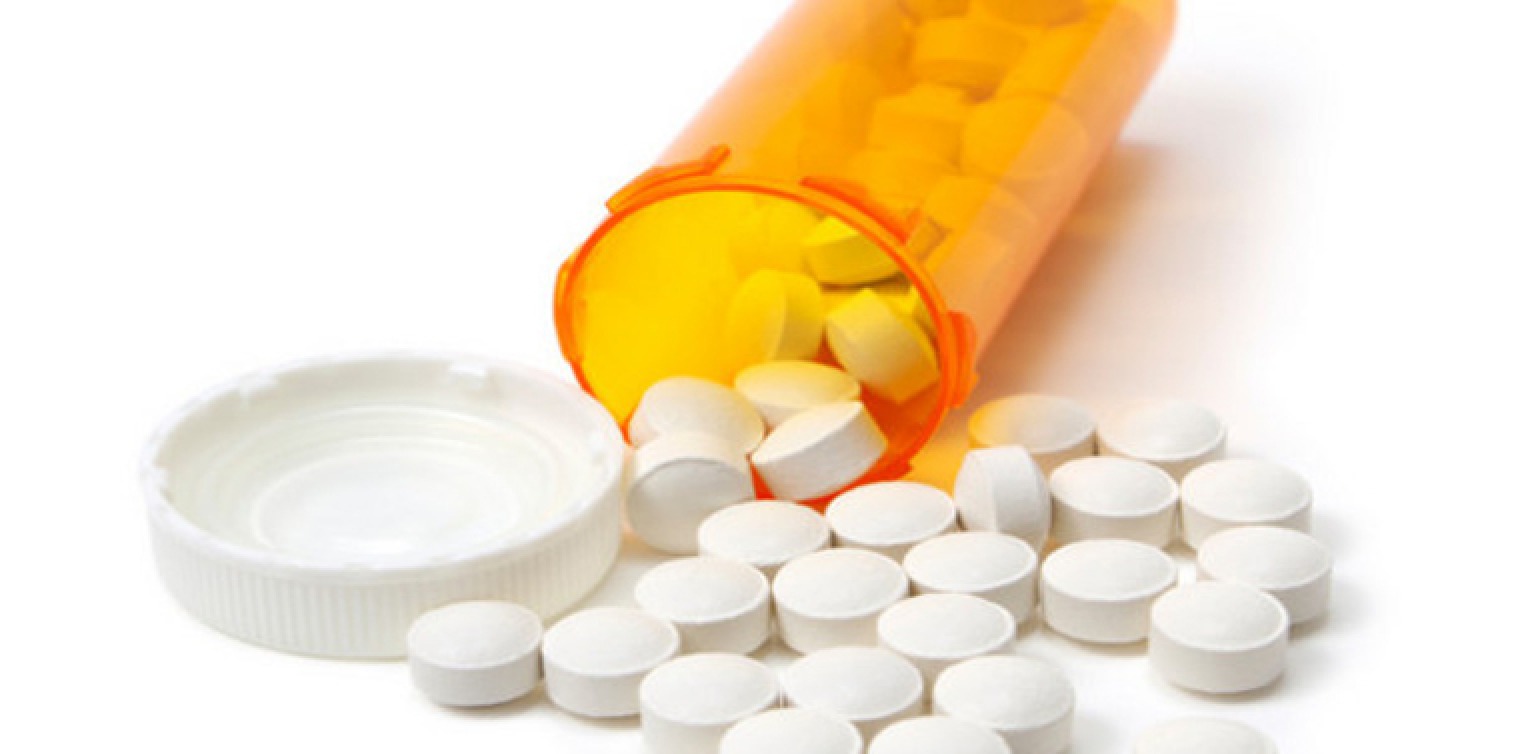 Stolen package: A package delivered to a Jefferson Road front porch was stolen April 16. It had been delivered at 9:30 a.m., and it was gone by the time the resident returned home at 4 p.m. The package contained a $100 floor lamp from Ikea.
Identity theft
On April 17, a Franklin Road woman reported someone made approximately $500 in fraudulent purchases in her name, without her permission.
On April 19, a Tompkins Road couple reported the illegal transfer of $12,280 from their bank account.
On April 20, a Fox Meadow Road man reported someone opened a fraudulent cell phone account using his personal information. The account accumulated over $5,000 in unauthorized charges.
Criminal mischief
Highway workers reported paint had been applied to a "no dog walking" sign in the vicinity of Red Maple Swamp at Gorham and Valley roads April 16. The paint appeared to be normal brown house paint applied with a brush. The incident is allegedly ongoing. Police are following up.
Phone scam
A Barry Road resident reported receiving calls in which a caller claimed there was a warrant for the resident's arrest, and "money would have to be paid in order to lift the warrant" April 19. The resident did not provide any personal information but she did tell the caller she would be away for one night. Police said they would provide extra ridebys as a precaution.
Welfare check
On April 17, police checked the welfare of a Secor Road woman whose family had not heard from her in days. The woman was fine. Her phone was not working properly. Police advised her concerned family.
Food for refugees
An elderly woman was on East Parkway April 17. She told police she came to Scarsdale from Manhattan in order to drop off food for refugees from her country. She was unsure of the address where she was allegedly supposed to meet a contact named "Marvin Greenberg." Police searched village records and could not find someone by that name living in the village. According to the woman, she had a spiritual calling to find that person, go to his house and drop off food. Since she was unable to determine the address or the person's existence, she decided to return to Manhattan.
Pills
A person found a bag of improperly disposed of pills in a storm drain on Greendale Road April 17. The bag contained about 200-300 pills and approximately 25 empty pill containers. Patrol called the New Rochelle owner of the bag and was awaiting a return call before taking any action.
Firearm
A Johnson Road resident brought an antique pistol to police headquarters for safekeeping April 19. The pistol had belonged to the resident's father-in-law and had been recently given to him by his mother-in-law. The pistol was in the processed of being legally transferred to the resident.
Drone
A Mamaroneck Road resident reported a neighbor often uses a drone, and the resident finds the noise disturbing April 19. Police offered to speak with the drone user, but the resident declined.
Cars and roadways
Police stood by a driver with a flat tire until a tow truck arrived to the scene on Fox Meadow Road April 15.
A tree fell on Post Road April 15. Police diverted traffic around the tree until highway workers removed it.
The highway department was notified about a large pothole on Heathcote Road April 15.
Police taped a low-hanging wire on Drake Road and notified Verizon April 16.
A Rodney Road resident reported that tires had been slashed on two cars parked outside her house on the street April 17. Patrol examined both cars and determined the flat tires had been caused by nails in the tires. This was the case in both instances. The entry of the nails did not appear suspicious in nature.
Cars were parked illegally on Potter Road April 17. Police asked drivers to move them. All but one car was moved. One summons was issued.
Police helped a pedestrian safely cross Weaver Street April 18.
The highway department was advised of a fallen "one way" sign on Mamaroneck Road April 19.
A branch knocked down a street sign at Drake and Madison roads April 20. Police notified the highway department for repair.
A car alarm was intermittently sounding on Woods Lane April 21. Police contacted the car's owner and left a message.
Two car accidents were reported in the village this week.
Dogs
Two loose dogs were running in the Golden Horseshoe Shopping Center April 18. Police caught one of the dogs and called the number on the dog's collar. The other dog ran away. The owner responded and said the dogs got out of the yard when a gate was accidentally left open. The other dog had already been caught, the owner said. He apologized, and police issued a verbal warning.
Police caught a loose German Shepard on Mamaroneck Road and brought it to headquarters April 20. The owner was contacted. She picked up her dog, and police issued a summons for having a dog at large.
Kids
Police dispersed kids playing basketball from Hyatt Field after dark April 20.
Lost and found
A phone found in DeCicco's supermarket was returned to its owner April 19.
Firefighters
According to Scarsdale Fire Chief James Seymour, firefighters responded to 25 incidents over the reporting period. He shared details of the following incidents.
A backhoe hit wires on Tompkins Road, causing wires to spark April 15. Con Edison was notified.
A plumbing construction crew hit an underground power line on Popham Road April 15. Con Edison was notified. Police assisted with traffic control.
Firefighters pried open a door and helped extricate a passenger from a car involved in a rollover accident of the Hutchinson River Parkway April 15. Scarsdale Volunteer Ambulance Corps transported the passenger to the hospital, and firefighters assisted with clean up of debris.
Firefighters informed the water department about a leaking hydrant on Popham Road April 15.
Firefighters assisted with a car accident on the Bronx River Parkway April 18.
A broken electrical unit inside a Torrence Place oven caused a small oven fire April 19. The fire was contained, and it self-extinguished. Firefighters de-energized the oven and advised the resident to have it serviced.
On April 19, a loose hot water heater flue pipe emitted carbon monoxide into a Sycamore Road basement. Con Edison was notified by firefighters and responded to the scene. An analysis of the system functionality was made, and a fault was found in the connection of the air conditioning system, which was improperly drawing air from the hot water heater. The homeowner was advised to refrain from using the air conditioning unit until it could be serviced.
A synthetic log burning in a Walworth Avenue house caused a CO detector to sound April 20. Firefighters found the fireplace flue were not adequately open. They also found that the CO alarms were malfunctioning, possibly due to age. They instructed residents on proper use of flues, and they advised residents to replace their CO detectors.
This report covering police and fire department activity in the village, from April 15-21, has been compiled from official information.

This police report is sponsored by Scarsdale Security who does more than just security. Contact them about remote video for your home or business. Call 914-722-2200 or visit their website.