Police Report: Pedestrian Struck by Car in Spencer Place Crosswalk
Wednesday, 01 May 2019 14:36
Last Updated: Thursday, 02 May 2019 13:54
Published: Wednesday, 01 May 2019 14:36
Traci Dutton Ludwig
Hits: 2474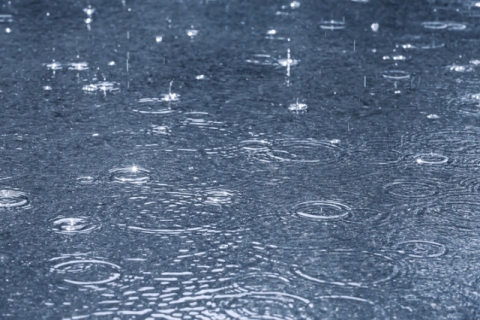 Pedestrian struck: An 86-year-old Scarsdale pedestrian was struck by a 2008 Acura while he was crossing Spencer Place in the crosswalk at 7:15 p.m., April 26. The driver – a 48-year-old Scarsdale man – said he did not see the pedestrian due to his dark clothing in the rain. The pedestrian complained of back pain and minor cuts on both of his hands. Scarsdale Volunteer Ambulance Corps evaluated the pedestrian on the scene. The pedestrian refused further medical attention.
DOA
A 99-year-old Chateaux Circle woman died at home of natural causes April 23.
Identity theft
On April 22, a Catherine Road woman reported fraudulent activity on her Bloomingdale's credit card account. The fraudulent transactions occurred at a store in Garden City and totaled $988.49. The card was still in the woman's possession when the transactions occurred. The creditor's fraud department is following up.
On April 23, a Penn Blvd. resident reported a fraudulent sprint account had been opened in his name. The account had accumulated over $1,330 in charges. Sprint's fraud department is following up.
On April 28, a Walworth Avenue woman reported fraudulent charges had been made on her credit card.
Harassment
On April 25, an Edgewood woman reported receiving approximately 12 unwanted phone calls, emails and social media messages from a person. The communications did not have a legitimate purpose, and the woman found them harassing. Police are following up.
Accidents
Fourteen car accidents were reported in the village during this week.
Scratches
A Valhalla woman reported she found scratches "possibly from a key" on her 2008 Nissan after she parked it at the Edgewood School parking lot April 23. She said this was not the first time her car got scratched there.
Flat tire
A Bronx driver reported a flat tire caused by a manhole cover that had become dislodged out of place at the intersection of Cohawney and Tompkins roads April 24. Before the incident occurred, another person reported the loose manhole cover to police. Patrol placed a traffic cone there to alert motorists, and the highway department was notified.
Lost and found
A Bank of America debit card was found on East Parkway, near a Bank of America branch April 23. The bank was closed at the time. Police vouchered the card for safekeeping.
Firefighters
According to Scarsdale Fire Chief James Seymour, firefighters responded to 28 incidents this week. Seymour shared the following details below.
On April 22, firefighters responded to a carbon monoxide alarm in a Seneca Road house. Residents had self evacuated and were not showing any signs of carbon monoxide exposure. Con Edison was notified and determined the cause of the carbon monoxide was related to prolonged use, of approximately four hours, of multiple stovetop gas burners. In addition, it was determined that the stove's exhaust fan was not being used while at least two of the burners were operating with a high flame. This exacerbated the situation.
On April 22, a Sage Terrace resident reported a problem with her stove and an indoor odor of natural gas. Firefighters disconnected the stove's electrical and gas connections. They advised the resident to call a technician for service.
On April 23,
A car running inside a Dunham Road garage activated carbon monoxide alarms inside the house April 23. Firefighters ventilated the garage and house until air quality readings returned to normal levels.
A dump truck tore down and snapped electrical wires while backing into a driveway to deliver material at Windmill Lane construction site April 24. The fallen wires started burning on the ground. Police and firefighters isolated the scene and blocked the roadway while Con Edison addressed the wires.
On April 24, a carbon monoxide alarm sounded at a Sycamore Road house. The source of the carbon monoxide was a detached flue pipe to a gas-fueled hot water heater. Con Edison was called to respond while firefighters ventilated the house using positive pressure.
Firefighters assisted at a two-car accident at Post and Oxford roads April 25. They stabilized the scene and helped pull one person from a car that had slid halfway down an embankment. Firefighters then stood by for a tow.
This report covering police and fire department activity from April 22-28 has been compiled from official information.

This police report is sponsored by Scarsdale Security who does more than just security. Contact them about remote video for your home or business. Call 914-722-2200 or visit their website.