Police Report : Graffiti Found on Thornwood Place Porch
Details

Written by

Traci Dutton Ludwig

Hits: 2734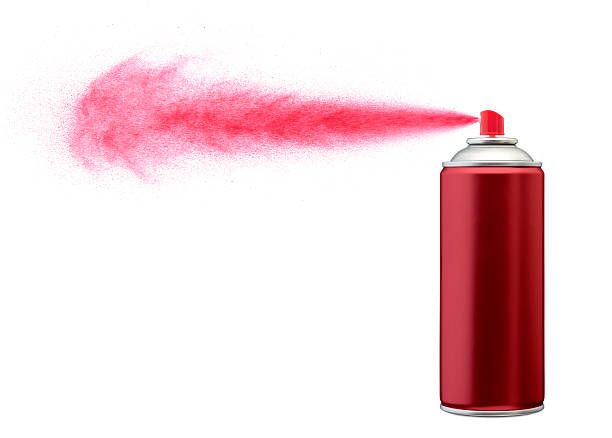 Graffiti: On Aug. 4, a Thornwood Place resident reported someone spray-painted a "lewd drawing" on her patio during the past week. Patrol investigated the drawing, and described it as an infinity symbol with an arrow pointing toward Corell Park. Police documented the incident.
Domestic matters
A resident called police, stating his brother was in a "rage" July 31. Police went to the house and spoke with the caller's brother and his mother. They said they were arguing about living expenses at college and whether or not the brother should live on campus. The dispute was verbal in nature. No further police assistance was needed.
A mother called police requesting assistance with a disagreement she was having with her son over a parenting issue Aug. 4. Patrol spoke with her and her son. The son said he sometimes disagrees with his parents' house rules. Mother and son agreed to resolve the matter without police intervention.
Missing table
On July 30, a Chase Road business manager reported on table rented for a recent sidewalk sale had been stolen from the front of her store after it had been left outside for pickup. Later, the manger called police to say the table had been found in the front hall of a building and returned to the rental company.
Expired rental
A Scarsdale Avenue Avis rental car agent reported a customer rented a car from May 31 to June 7, but the customer still had not returned the car. Patrol advised the manager to notify the customer in writing, via certified mail, in order to follow proper procedure for filing a criminal complaint.
Hide and seek
A woman called police because she could not find her three-year-old daughter. Police checked the interior of the woman's house with the woman. At that time, the woman found her daughter hiding behind a window treatment in an upstairs bedroom. Everything was determined to be in good order.
Where are you?
At 2:20 a.m., Aug. 1, a woman called police, asking for assistance in locating her teenage son. She used her iPhone's "Find My Phone" app to approximate a location of where her phone and ostensibly her son were located. When police arrived, the iPhone app was no longer identifying a location for the phone. In the meantime, however, the woman located her son at a friend's house, where her son said he fell asleep.
No photos
The property manager of a Heathcote Road church reported a man came into the church office requesting to take photos of the inside of the church July 31. His finger was reportedly bleeding when he inquired about taking photos. The man then asked the manager for a recommendation about where he could eat breakfast and was directed to the village. The manager told the man he was not permitted on church property again and called police to report the matter, which he deemed suspicious. Shortly thereafter, the man called headquarters four times and asked why he was not permitted to photograph the inside of the church. After that, the man flagged down a patrol car at Post and Mamaroneck roads. He explained he was an artist who photographs churches. He said he left his contact information with the church manager and was hoping the manager would change his mind and allow the man to take pictures inside the church for a project. In the meantime, he said he wanted to have breakfast in town.
Neighbors
On Aug.1, a Greenacres Avenue woman reported concern over "numerous negative interactions with a neighbor. The woman said the negative interaction occurred after a property line dispute approximately three years ago. The interactions involve the woman's husband and the neighbor. She acknowledged that no criminal activity had occurred but asked police to speak with her neighbor in order to prevent escalation of the matter. Police left a voicemail for the neighbor.
Help
Patrol encountered a teenage boy walking in a bathrobe on Mamaroneck Road at 1:30 a.m., Aug. 2. The boy said his girlfriend had just broken up with him, and he was feeling depressed. Patrol drove the boy home, and his father took custody of him. No further assistance was needed.

On Aug. 4, police helped a home health aide calm an agitated patient suffering from a mental disorder. A neighbor assisted.
Key
A Tisdale Road man returned from vacation and found a broken key in his front door Aug. 5. Upon investigation, the man realized the key was his own key. He had not realized the lock had malfunctioned and his key had broken off inside the canister.
Noise
Police determined that noise coming from an Obry Drive screened porch was caused by raccoons Aug. 5.
Dressing room commotion
Store employees from LF store, on Boniface Circle, called police, stating two customers entered dressing rooms with their personal bags, in violation of store policy. When the employee told the women that their bags were not allowed in the dressing rooms, the women got angry and accused the store employees of racism. The woman allegedly said, "You're racist. We're not allowed to bring our bags into the dressing [because you're] thinking we're going to steal the stuff." The two women eventually purchased items and left the store. Police advised the store employees to post signs near the dressing rooms, stating the store policy of "no personal bags allowed in dressing rooms."
Cars and roadways
Police advised construction workers to move their vehicles to locations that did not impede traffic flow on Ridgecrest North July 30.

Patrol notified Verizon about a fallen wire on Richbell Road July 30.

Patrol removed a low-hanging branch from Church Lane July 30.

Branches from a tree fell in a Mamaroneck Road yard July 31. The homeowner alleged they were from a Village tree; however, this could not be determined.

A fire hydrant on Park Road was struck by a car July 31. The water department followed up for repair.

Verizon was notified about a low-hanging wire on Walworth Avenue July 31.
Police notified Optimum about a fallen wire on Ogden Road July 31.

Westchester County police were dispatched to address a tractor-trailer reported to be on the Hutchinson River Parkway, north of Weaver Street, Aug. 1.

Patrol notified the NYS Department of Transportation about a defective traffic light in need of replacement at Post Road and Huntington Avenue Aug. 1.

On Aug. 2, police called a tow for a disabled vehicle on Mamaroneck Road.

A resident reported a fallen Verizon wire on Bradley Road Aug. 3. A witness said an insulation delivery drug knocked the wire to the ground. Patrol spoke to construction workers at a nearby job site. They provided police with the number of their boss, in order to question him about any recent insulation deliveries.

Police removed a fallen branch from Kelwynne Road Aug. 4.

On Aug. 4, police issued summonses to a 38-year-old driver from Bridgeport, Conn,, who was driving with a suspended registration and no insurance. The driver also admitted he did not have a valid driver's license. Police removed the car's license plates, and the car was towed to the driver's address.

A Myrtledale Road resident reported a "suspicious" NYC cab parked on the street between two houses at 6 a.m., Aug. 5. Patrol spoke with the cab driver who stated he was had parked to "Facetime" his mother after dropping off a fare.

Six car accidents were reported in the village this week.
Village code
Police issued summonses to landscapers using gas-powered leaf blowers on Fox Meadow and Kingston roads July 30 and Carthage Lane Aug. 2.

Residents complained of noise from a Potter Road generator July 30. Police contacted the homeowner who was staying at a hotel due to heavy damage at her house. She apologized for the generator's noise and gave police permission to turn it off. She said she would advise her contractor to turn off the generator after using it, in order to avoid similar incidents in the future.

A man soliciting for a pest control company was issued a summons for soliciting without a permit on Nelson Road July 31.

A neighbor complained that a Cooper Road man left cardboard curbside in possible violation of village code Aug. 1. The man told police the cardboard had been scheduled for pickup that day, but it had been overlooked by sanitation crews. Patrol left a note for the highway department to pick up the cardboard when possible. Highway workers then contacted police and stated the cardboard pickup was actually scheduled for the following week. Police then informed the man to bring the cardboard back inside his house and wait for pickup the following week.

Patrol advised a party host in the area of Lockwood Road and School Lane that neighbors complained of loud party music Aug. 1. She apologized and advised she would make sure to keep the volume down.

Two Johnson Road landscapers reported to be using gas-powered blowers in violation of village code were determined to be using battery-powered blowers specifically purchased to comply with village code Aug. 2.

Police advised Walworth Avenue solicitors from "Teen Challenge" that they needed a permit to solicit in the village Aug. 2. The company had a valid permit from Eastchester, but not from Scarsdale.

Post Road and Crossway landscapers reported to be using gas-powered blowers in violation of village code were determined to be using gas-powered lawn mowers, which are permissible under village code, Aug. 3.

Police issued a summons to the owner of a house for sale, in which a generator was left running, Aug. 4. Firefighters shut off the generator.
Lost and found
A Sycamore Road man found a set of keys on a ring with a White Plains GMC/Buick dealership tag and gave them to the dealership for possible return to their owner Aug. 1. He notified police for documentation purposes.
A person found a wallet on Wilmot Road, and police returned it to its owner Aug. 2.

The parking enforcement officer found a credit card on East Parkway Aug. 2, and police are holding it for safekeeping at headquarters. Patrol informed the creditor of the card's status.

A woman reported losing her gold and diamond Chopard watch at Peony Nail and Day Spa, on Scarsdale Avenue, July 25. She reported the incident to police Aug. 4. The watch was valued at $7,190.

A Westview Lane man reported finding a cell phone near his mailbox on the street Aug. 4. Patrol called a number in the contact list and reached a postal employee. The Employee said the phone belonged to one of the postal employees and had been reported as lost. The employee would be sent to headquarters for pickup.

Police found a set of keys on Harwood Court and vouchered them at headquarters for safekeeping Aug. 5.
Firefighters
According to Fire Chief James Seymour, Scarsdale firefighters responded to 31 incidents this past week. Seymour shared details of the more notable incidents, as listed below.

Firefighters stood by for Con Edison at the site of a gas leak on Spencer Place July 30. They shut the gas supply and ventilated the area. Tenants were notified to remove combustibles from storage area as a safety precaution.

Firefighters assisted at a car accident on East Parkway by cleaning a fluid spill from the roadway Aug. 1.

Firefighters helped a resident, who was locked out of her house, get back inside Aug. 1.
This report covering police and fire department activity from July 30 – Aug. 5 has been compiled from official information.

This police report is sponsored by Scarsdale Security who does more than just security. Contact them about remote video for your home or business. Call 914-722-2200 or visit their website.
Add a comment
Police: Burglaries and Coyote Sightings
Details

Written by

Joanne Wallenstein

Hits: 3194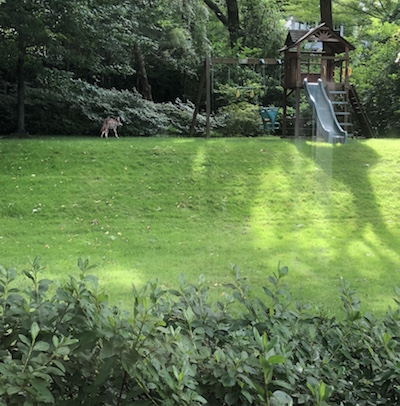 Rural Drive residents have spotted this coyote in their yard several times.
Arrest: Police stopped a 2012 Subaru driven by Kevin R Caceda-Ipanaque, age 23, on the Post Road at 1:50 am on 7-29 after a license plate scanner revealed a suspended registration. The driver did not have his license with him and a computer check revealed that his license was revoked with 11 suspensions, eight on just three dates. Caceda was arrested and taken to police headquarters. He was released on $200 cash bail posted by his friend who was in the car at the time. The car was impounded and towed. Caceda was arrested for driving without a license, with a suspended registration and without insurance.
Death
Margaret Fellegara, age 83 of Bell Road passed away on July 29. Her son-in-law reported that Fellegara was found unresponsive by a friend of the family at 1:05 in the afternoon
Burglaries
A Madison Road home was burglarized on the night of July 24 while the homeowner and his son slept upstairs. The man said that he left his wallet in the kitchen and the cat in the second floor bedroom. When he woke up at 7 am the next morning papers from his wallet were on the floor and the cat was outside. $200 was missing from his wallet. The son had walked the dog the night before and returned through a sliding door at the back of the house. He could not confirm whether or not he locked the door when he came home.
Police responded to a burglar alarm on Church Lane about 4:50 on July 25 but they saw no signs of criminal activity. However at 7:50 pm the resident of the house called to say that a burglary had occurred and jewelry and nick knacks were missing. Among the missing items was a diamond ring. Police believe the home was entered through a second story bathroom window and that the perpetrator was removing the jewelry when the burglar alarm went off, causing them to leave out of the same window.
A 77 year old Mamaroneck Road woman reported that someone attempted to pry her safe open and items were stolen between 7/27 and 7/29/18.
Stolen Car
A Bronx woman reported that her car was stolen from the garage at 7 Popham Road. She parked it there at 9 pm on 7/24 and left the keys inside in case the garage needed to move the car. When she returned at 10 pm on 7/25 the car was gone. Video surveillance shows that the car was driven out of the garage, going out the entrance the wrong way, and turning left onto Popham Road.
Broken Car Window
On 7/26 a Heathcote Road man reported that his car window was broken sometime on July 25. He did not know how it was broken and did not see anything suspicious.
Found Money
A man who did not wish to be identified found $7.00 in cash at the intersection of Chase Road and Christie Place during the sidewalk sale on Thursday 7/26 at 2:30 pm. He turned the money over to police.
Someone turned in a wallet that he found in front of 7 Eleven on Central Avenue to police at 8:50 am on 7/27. Police contacted the owner of the wallet who came to headquarters to pick it up.
Identity Thefts
On 7/23, a Huntington Avenue woman reported that her debit card had been used without her permission between 7/13 and 7/18 and there were $465 in charges. She contacted Chase Bank to let them know.
An Eton Road man came to the police station on the evening of July 26 to report that he received a credit card from Sterling Family of Jewelers for which he never applied and another letter stating that charges had been made on the card.
Downed Trees and Wires
A Potter Road family called police at 11:24 pm on July 24 when a large tree fell on the house, collapsing the roof over the second floor living room and sending the family into the basement. Police arrived and were able to get into the house through a neighbors backyard. They spoke to the owner who said no one was injured. SFD advised the residents to evacuate and they were sent by taxi to a hotel. Police observed that the tree had come from a neighbors backyard and the neighbor was on the scene.
Police stood by while Con Edison shut off the gas and electricity to the house. As trees were blocking the front and garage doors, police had to exit through a sliding glass door and were unable to lock it. They agreed to patrol the home.
A large tree fell on the garage of a home at 211 Mamaroneck Road at 4:10 pm on July 27. The Scarsdale Fire and Building Departments were called and determined that it was safe for the family to remain in the home.
A large tree limb fell on power lines on Farley Road at 2:20 am on July 28 and knocked out the power. The road was taped off, Con Edison arrived and promised to remove the limb and restore power in a few hours.
Downed wires were reported on Saxon Woods Road at 4:43 pm on July 23. The utility companies were notified. At 7:55 pm, a driver called police to say that the road closure at Saxon Wood and Boulder Brook Road was not visible enough. Police requested that Con Ed place signage on the road to alert motorists to the upcoming closure.
At 6:14 am on 7/24 the highway department reported a downed tree blocking Saxon Woods Road. He asked police to close the road.
At 7:12 am on 7/23 a caller reported a downed tree branch blocking Hampton Road at Butler Road. The Highway Department was notified.
A tree fell and blocked the Heathcote Bypass at 7:17 am on July 25.
A tree fell on Putnam Road at 9:58 pm on July 25 and partially blocked the road.
At 11:30 pm on 7/26 a tree fell on power lines on Richbell Road and put out power for a portion of the Village Con Ed responded and power was restored by 12:22 pm.
At 6:02 am on 7/28 another large tree feel across Richbell Road and the road was closed and Con Edison was notified.
A large branch broke off a tree and fell across Garden Road at 2:17 pm on July 29. The branch was lying on utility wires and caused an outage in several homes. Con Ed and the Highway Department were notified.
Golfer Hit
SVAC was called to Sunningdale Country Club at 3:31 pm on July 24 to assist a golfer who was struck in the face by a golf ball. The golfer was taken to White Plains Hospital and no further information was provided.
Man Asleep in Van
Police received a report about a man asleep in his van on Brewster Road at 8:21 on July 24. Police spoke to the man who said he works for Precision Pipeline Solutions, a contractor for Con Edison, who detects gas leaks from underground pipes. He had just pulled over before starting his route for the day.
Emergency workers responded to a report of an unconscious person at the Golden Horseshoe Shopping Center at 7:39 pm on July 23.
Fireworks
At 7:39 pm on July 23 police received a complaint about firecrackers being set off on Mayflower Road. They went to investigate by found nothing.
Loose Dogs
At 8:42 am on Sunday July 24 police received a call about a small brown and black dog running loose on Crane Road. Police checked but did not find the dog. At 9:52 am police received another call about a brown/black dog on Heathcote Road but again could not find the dog.
A loose 35 lb. dog with a collar was reported at Cushman and Mamaroneck Road at 8:22 am on 7/27. Police did not find the dog.
Coyote
A Normandy Lane woman called about a coyote in her backyard at 4:15 pm on 7/26. Police checked the yard but did not see the coyote.
At 6:44 pm on 7/26, a Griffen Road resident also reported a coyote in her yard.
Fire
Scarsdale firefighters were called to the 7-Eleven store on Scarsdale Avenue at 5:33 pm on 7/25 when heavy smoke was observed coming from the exhaust pipe of a large generator that is used to power the store. The fire department shut down the generator.
Rude Passenger
Scarsdale Police met a northbound train at 6:54 pm on July 25 to assist with a disorderly passenger who did not have a ticket and refused to provide her address so that the conductor could mail her a bill. Police assisted and the woman cooperated and received a bill for the ride.
Ball on the Track
Police received a complaint that the ball from a soccer game on the field was travelling onto the track at 7:37 pm on July 27. Police went to the track and saw four teens playing soccer on the field but no one was using the track.
Gas Leak
Police detected a strong odor of gas at 10A Heathcote Road at 2:53 am on July 26. A positive reading detected gas and Con Edison came to the location.
911 Call
Police received a 911 call from an apartment on Popham Road at 7:51 am on July 26. They called back but no one answered. They then went to the apartment building and knocked on the door but got no response. The doorman said the resident had not been feeling well and contacted the resident's friend in the building who was also unable to reach him. At this point, the super let the police into the apartment but the man was not there. The friend said the man might be having breakfast at Lange's, and ultimately the police found him there.
Marital Dispute
A Leatherstocking Lane man complained about a verbal dispute with his wife at 10 pm on 7/26. The two are currently in the process of getting divorced. The man complained that that the disagreement is over household finances and college tuition. Police interviewed the man and the wife and determined that the argument was minor and there were not threats or physical contact. The couple thanked police for their assistance.
Code Summons
Police received a complaint about a generator running at 125 Cushman Road after the permitted hours at 9:14 pm on 7/27. The department had received numerous complaints about the generator and sent the homeowner a summons for violating Village Code.
Accidents
A 16 year-old driver of a 2011 Acura was hit by a 2003 BMW on Walworth Avenue at 4:30 on July 24. The young man had slowed down to allow the car in front of him to park, when the driver of the BMW attempted to go around him on the driver's side.
A 2015 Ford collided with a 2010 Honda at the intersection of Griffen Road and Grand Park Avenue on Wednesday July 25 at noon. No injuries were reported.
A three car accident occurred at 5:48 pm on July 26 at East Parkway at Popham Road when two cars were stopped at a red light on Popham Road and a third car struck the second car which then ran into the first one. No injuries were reported.
The driver of a 2016 Audi that was parked in the Golden Horseshoe Shopping Center backed into a postal service vehicle that was passing behind him when he was exiting the parking spot. The accident occurred at 5:39 pm on 7/26 and no one was injured.
A collision occurred between a 2005 Volvo and a 2008 Honda at the intersection of Ewart and Brambach Road on the morning of July 26.
A 2016 Mercedes collided with a 2017 Mercedes at the intersection of Catherine and Mamaroneck Roads around 5 pm on July 27.
The driver of a 2011 Toyota rear ended a SUV when the SUV stopped suddenly on Griffen Avenue at 3 pm on July 27. The driver of the SUV left the scene of the accident prior to the arrival of the police.
A Hartsdale woman driving a 2018 Kia collided with a Stamford woman on the Post Road at Rugby Lane on Friday July 27 at 9 am.
A young woman came to police headquarters with her parents to say that while driving she sideswiped a parked car on Mamaroneck Road around 9:15 am on 7/24. She wasn't sure what to do and drove to work and called her parents. Her parents brought her to the scene of the accident but the sideswiped car was no longer there. They came to police to report it. Police contacted the owner of the parked car who did not want to pursue it.



This police report is sponsored by Scarsdale Security who does more than just security. Contact them about remote video for your home or business. Call 914-722-2200 or visit their website.

Add a comment
Police Report: Woman Scammed Out of $2K by Dating Site Contact Posing as Scarsdale Bank Branch Manager
Details

Written by

Traci Dutton Ludwig

Hits: 2551
On July 14, a 32-year-old New Jersey Avenue woman reported she was "scammed" out of $2,000 by a man and woman who claimed to work for Chase Bank. She met the man, who called himself "Danny," on a website called "Plenty of Fish." "Danny" claimed to be the manager of a local Chase Bank branch in Scarsdale. On July 14, the woman was scheduled to meet "Danny" at the branch and open a checking account. He contacted the woman and told her to wait outside with the money she brought to open the account. He told her he would send his intern out to greet her and collect her money. She waited in her car, and a dark-skinned woman with long red braids came out to the car with a deposit ticket and $1,000 cash that allegedly belonged to "Danny." Danny had reportedly told the woman she would earn more incentives and he would earn a greater commission if she opened the checking account with a greater amount of cash. While in the car, the woman wrote her name and the alleged deposit amount needed to open the checking account. The alleged intern then left the car with the woman's money, the deposit slip and headed towards Chase Bank. When the woman attempted top catch up with the alleged intern, she lost sight of her. The woman attempted to call "Danny," but the calls went to voicemail. Police are following up.
Dead on arrival
On July 14, a real estate agent checking on a Gaylor Road house discovered a dead 53-year-old man in the house. No further information was provided.

An 88-year-old Webster Road man died in his sleep at home July 15.
Stolen
A woman reported someone entered her BMW parked in Merchant's lot and stole her $350 Lenovo laptop computer sometime between 1:08 and 1: 35 p.m., July 10. She was interviewing for a job at a local business at the time. There was no damage or signs of forced entry to the car.
A black "State" bicycle, valued at $450, was reported stolen from a Chateaux Circle basement storage cage July 11. The padlock to the cage had been pried open. The bicycle was last seen in the cage on July 8. Police are following up.
Identity theft
On July 11, a Broadmoor Road resident reported an unknown person attempted to fraudulently open two lines of credit and a debit and checking account, in his name, with Key Bank. The attempts were unsuccessful.
Harassment
On July 11, a Harwood Court psychologist reported receiving threatening phone calls and emails on July 10. They were from a former female patient whom the psychologist first saw in her Newburgh, NY, office in June. The threats included language in which the former patient stated she would "choke you until you can't breathe." The former 55-year-old patient is a resident of Marlboro, NY.
Bias incident in Greenburgh
Greenburgh police notified Scarsdale police of a swastika symbol found on a pedestrian bridge crossing over the Bronx River Parkway in Greenburgh. Scarsdale police checked temples and churches along the BRP corridor and found no evidence of bias incidents in the village.
"Joe Blow"
On July 10, a caller requested to speak with a police officer or the chief. When asked who was calling, the caller identified himself as "Joe Blow." He then reported the demolition of a Fairview Road property and alleged "workers were not controlling the blowing dust." Patrol investigated the site and did not see any demolition in progress. Adequate hoses were on site and being used to wet down materials to mitigate dust.
Welfare check
Police helped a home health aide gain access to an Aspen Road house and checked the welfare of the Aspen Road woman who lived there July 10. Everything was in good order.
A Fox Meadow woman was worried about her husband who allegedly left the house in an agitated state July 14. Police contacted the husband and determined he was in good condition.
Cash
A Hillview Drive resident reported an unknown woman left an envelope containing $100 cash, addressed to an unknown person, on her doorstep July 15. The unknown woman was described as an Asian woman driving a white Kia with a white male passenger in the car. The resident said she would hold onto the envelope, addressed to "Dale" from the "Humans" for a few days in case someone attempted to claim it. If not one claimed the money, the resident said she would turn it over to police.
Suspicious
An employee of Hoff Barthelson Music School reported a Hispanic man, approximately 5'1" tall with black hair and of medium build, looking into the windows of parked cars in the parking lot around 5:45 p.m., July 10. When approached, the man allegedly "went on his phone and started walking fast towards School Lane." At that time, a gray car, described as a possible Cadillac sedan with fancy rims, came quickly down the street. The man got inside, and the car sped away. Police searched the area, but the suspect was gone. Police are following up.
Civil matters
On July 10, a woman reported she was charged for 13 gallons of gas to "fill up" her tank at Scarsdale Avenue station, but she believed she received less gasoline because the next day her gas gauge was "low," and she filled up her car with $10 of gas at another gas station. She then went to the Scarsdale Avenue station and demanded her money back. The attendant showed her the receipt that stated she received 13 gallons of gas and told her that was the correct and documented amount of gas received. The attendant told her she could address the issue with the gas station manager when he returned from vacation.
On July 13, a man alleged that a jewelry dealer who lives in the village switched the diamond in a ring during an appraisal at the dealer's home. The man said he bought the alleged 3.1 carat diamond ring for $10,000 wholesale from the dealer 30 years in the past, during a time when the man was doing plumbing work in the dealer's house. The man said he brought the ring back to the dealer for a formal appraisal in May. The appraisal intake slip described the ring as a 3.5 carat ring based on an initial eye test with a magnifying glass. When the man picked up the ring approximately two weeks later, both he and his wife felt the stone looked different. The stone was officially weighed at 2.79 carats. The dealer said the initial description of the ring's size and weight was only an estimate based on a visual evaluation. Furthermore, since the stone was flat on top, the dealer said it could therefore look larger than it actually was. The dealer said he did not wish to do future business with the man and to pursue the matter in civil court should the man wish to do so.
Cars and roadways
A truck driver accidentally backed onto a Secor Road lawn, and the truck stalled there July 9. A mechanic was en route to repair the truck when police came upon the scene.
On July 10, patrol spoke with an official of a Wayside Lane church to advise the official that congregants should refrain from parking in the Wayside Tennis Court lot on Sundays. The official said he would make an announcement.
On July 11, police impounded an abandoned 2012 Honda Civic parked on Rock Creek Lane. The car was registered to a NYC man.
Pending the arrival of a technician, police erected portable stop signs at an malfunctioning traffic light at Heathcote Road and Morris Lane July 13.
Highway workers were notified about a large fallen branch on Ogden Road July 14.
A Meadow Road fire hydrant was reported to be off its base July 15. The water department was notified.
One car was legally repossessed in the village this week.
Twelve car accidents were reported in the village this week.
Animals
A raccoon was reported to be walking slowly and hissing during daylight on Boulevard and Sprague Road July 9. Patrol went to the area and found the raccoon on Sprague Road. Patrol observed the animal attempt to climb a tree, but the raccoon could not maintain its balance and fell out of the tree. Patrol shot and killed the sick raccoon, and sanitation workers disposed of the carcass.
A horse got loose from Boulder Brook Stables and was running on Mamaroneck Road July 9. Staff was underway and caught up with the horse. They brought the horse back without causing a disturbance.
A skunk was observed beneath a Jefferson Road grill July 10. Police gave the homeowner trappers' phone numbers.
As per New Rochelle police, sanitation workers were called to address a road condition involving a dead animal on Weaver Street July 11.
A Carman Road woman reported a dead rabbit on her driveway July 12. She alleged someone intentionally killed and placed the rabbit there. The claims were unsubstantiated. Police investigated the rabbit and determined it suffered major trauma to the rear of its body, such as from being hit by a car. Furthermore, police hypothesized the rabbit crawled to its final resting place in the woman's driveway after being hit by a car. Requests for video surveillance of the house and driveway, which would have substantiated the woman's claims of a stalker placing the rabbit on her driveway, were denied.
Police caught a loose Tisdale Road dog and notified its owner July 12. The owner was issued a summons for having a dog at large.
Sanitation workers were notified about a dead raccoon on Weaver Street July 13.
Raccoons exhibiting odd behavior, suspect of possibly having rabies, were reported on Lyons and Bell roads July 14.
A coyote was observed in a Sheldrake Road yard July 15.
Lost and found
On July 9, a Nelson Road man reported the diamond from his wife's engagement ring fell out of her ring and got lost while they were attending the Davis Park 4th of July parade on July 4.
A police officer found an iPad on Wayside Lane in the area of Paddington Road July 9. It was vouchered at headquarters for safekeeping.
On July 9, a man reported losing his driver's license somewhere on Christie Place July 6.
On July 10, a Huntington Avenue woman reported losing the front license plate from her car.
A Heathcote Road woman reported losing a license plate July 12.
On July 12, a man reported losing his driver's license somewhere in the village July 10.
An unattended rental Lime Bike was retrieved from Meadow Road July 12. Lime Bike was contacted for pickup.
A 3-5-inch address book found in Chase Road Park was given to police July 12.
Patrol attempted to find the owner's contact information and called her. A voicemail was left regarding the found address book.
A passerby found a blue floral-print purse and gave it to police in village center July 13. It contained personal papers and 12 cents. Patrol left a message for the owner, as identified through papers in the purse. The purse was vouchered at headquarters for safekeeping.
On July 13, a Webster Road man reported his medication was missing for several days. He declined to specify the brand and type of the medication. In the presence of his parents, he then told police he did not want to file a formal report.
Village code
A man soliciting for a pest removal company on Meadow Road was advised he needed a permit to solicit in the village July 11.
On July 13, police issued landscapers summonses for using gas-powered equipment in violation of village code on Ferncliff Road.
Police dispersed noisy kids from Boulevard after dark July 13.
Neighbors complained about barking dogs on Meadow Road July 14. Patrol advised the dogs' owner, and the dogs were brought inside. The owner apologized for the noise.
Firefighters
According to Scarsdale Fire Chief James Seymour, firefighters responded to 28 incidents in the last week. He shared the following details.
On July 9, firefighters responded to a reported oven fire in a Dunham Road house. They determined the resident was using the oven's self-cleaning feature and the oven was functioning normally as it generated high heat and a slight amount of smoke.
A dumpster on Central Avenue in the Midway Shopping Center caught fire July 10. Firefighters assisted Greenville firefighters extinguish the fire and check nearby buildings for extension. No extension of the fire was found in either the building's first floor or basement. Firefighters assisted with overhaul of the trash compactor and dumpster.
Firefighters assisted with a car accident on Claremont Road July 14.
A hanging light fixture in Penn Road house caught fire and self-extinguished July 14.
Firefighters confirmed there was no extension of the fire and that surrounding structural and cosmetic areas of the house were safe. They disconnected the fixture, removed it and capped the wires. They used fans to ventilate the house.
A natural gas odor was reported inside a Saxon Woods Road building July 16. Firefighters stood by for Con Edison.
This report covering police and fire department activity from July 9-15 has been compiled from official information.

This police report is sponsored by Scarsdale Security who does more than just security. Contact them about remote video for your home or business. Call 914-722-2200 or visit their website.
Add a comment
Police Report: White Plains Man Charged with DWI
Details

Written by

TRACI DUTTON LUDWIG

Hits: 1986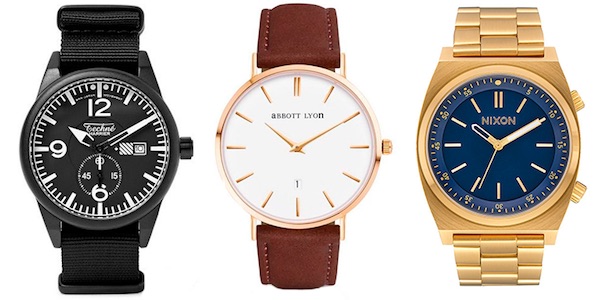 DWI arrest
On July 18, police arrested a 48-year-old White Plains man following an accident on Walworth Avenue shortly after midnight. According to the arrest report, Masato Nagatani, 48, of White Plains, struck a parked car. He showed signs of intoxication at the accident scene and told police he had consumed "two beers." Nagatani was unable to successfully perform field sobriety tests. An alco-sensor pre-screening test indicated a blood alcohol content of .19. He was arrested and charged with driving while intoxicated (first offense) and aggravated DWI with a blood alcohol content of .18 or more. Nagatani was released on his own recognizance with a court date scheduled for July 25. His car was towed to the police impound lot.
Stolen
A Greenacres Avenue couple reported jewelry missing from their house July 19. Among the items stolen were: two men's watches and a collection of women's jewelry. The items were last seen in the master bedroom before the couple left for work at approximately 8 a.m., July 18. The house was left unsecured.
Identity theft
A Broadmoor Road father reported someone was opening fraudulent credit cards in his 27-year-old son's name July 17. The accounts were with Kohls and Kay Jewelers. Purchases were made from these retailers on or around June 17, 18 and 20. The son also received loyalty cards from Pier 1 Imports and The Children's Place. However, he did not apply for these cards. Two other attempted credit card account applications were denied. The fraudulent accounts and transactions were reported.
Phone scam
On July 21, a Lee Road man reported being the victim of a telephone scam. According to the police report, the man was scammed out of three Apple gift cards.
Water
Water from a running hose was flooding Clarence Road July 17. Patrol informed the homeowner, who said she had been sleeping and was unaware that the hose was on. She said she did not turn it on either. She turned it off and apologized for the inconvenience.
Fallen trees
A tree fell on two cars on Scarsdale Avenue July 17. It also pulled down wires. MTA police confirmed the tree belonged to MTA. Con Edison arrived on scene to address the fallen wire.

A large branch fell on a $40,000 Land Rover, on Olmsted Road, and damaged the car July 22. The fallen branch also pulled down wires. Con Edison was notified, and a surveyor was called to check if the tree belonged to the Village.
Welfare check
A Popham Road woman asked police to check the welfare of her 40-year-old son July 21. He was determined to be in good condition and called his mother.
Scofflaw
The parking enforcement officer noticed a 1996 Honda with scofflaw status parked on East Parkway July 17. The registered owner of the car owed $910 because of eight unpaid parking tickets. Police contacted a tow truck to remove the car and impound it.
Cars and roadways
On July 16, police directed traffic around a steel plate that shifted at Heathcote and Post roads, thus causing a dangerous traffic situation. Police issued a summons to the contractor, from Westchester Modular Homes, who installed the plate without properly securing it. A few hours later, the contractor sent workers to the scene to secure the plate with pins.

A passing cement truck pulled down wires on Wildwood Road July 16. Police notified Verizon. Patrol spoke with the truck driver who said he was unaware of pulling down the wire. Patrol also informed the driver's supervisor.

A valet in the Overhill Road parking facility accidentally backed into a car parked inside the garage July 17. The valet's boss reported the incident to police and said the parking lot's management would pay for damages.

Police removed a fallen wire from Tyler Road and secured it with caution tape July 17.

Con Edison was notified about a reported odor of gas on Chesterfield Road July 17.

A local employee sleeping in an idling car before his shift was told to turn off his car's ignition July18. His car was parked in a paid meter space on Christie Place.

Patrol notified Optimum about a low-hanging wire over a work area on Fenimore Road July 18.

A Popham Road tree fell into wires July 18. Police notified Con Edison and the highway department.

A Central Taxi driver was asked to move his personal car from Wayside Lane because it was creating a problem with traffic flow due to a kayak strapped to the roof of the car July 19.

On July 19, police removed a broken fiber optic wire from Brayton Road and informed Verizon.

A driver's car overheated on Weaver Street July 19. Police stayed with the driver and her car until it was safe enough for her to move the car.

A walk/don't walk signal was not working at Palmer Avenue and Wynmor Road July 20. Police notified the agency responsible for repairing the signal.

The highway department was notified about a sewage backup on Saxon Woods Road July 21.

Ten car accidents were reported in the village this week.
Animals
A Spier Road woman reported a dog jumped at her, ran after her and scratched her while she was out walking her own dog on Black Birch Lane July 16.

A Kensington Road woman reported that a neighbor's bulldog was "persistently aggressive" and attacked another neighbor's collie on July 16. Patrol spoke with the dogs' owners and they advised they were handling the matter between themselves.

For purposes of removal, the highway department was notified about a dead squirrel on Ridgecrest West July 19.
Village code
A group of boys was riding bikes on the high school track July 16. Police informed the boys that bicycle riding on the track was prohibited. The boys apologized and left the track.

Police issued summonses to landscapers using gas-powered leaf blowers in violation of village code on Stonehouse Road July 17, Overhill Road July 18, Brewster and Overlook roads July 19 and Post Road July 21.

A summons was issued to the owner of a Haverford Avenue house where the alarm was creating unnecessary noise for a period of at least 15 minutes July 18.

A Huntington Avenue resident reported high-pitched, ongoing white noise near his house July 20. The resident said the noise had been going on for days. Police found a Bluetooth speaker left on on a neighbor's patio. Patrol turned off the speaker. The neighbor was not home.
Lost and found
The owner of a Garth Road business found a passport on Garth Road and gave it to police July 18. It belonged to an Overhill Road resident. Patrol attempted to contact the owner, but patrol was unable to reach him.

A resident found a child's scooter at Greenacres playground, on Huntington Avenue, and gave it to police for safekeeping July 18. The resident said the scooter had been left unattended for days.

A bronze-colored handbag containing knitwear and other articles of clothing was found on a bus-stop bench at Post and Edgewood roads July 19. Police picked it up and vouchered it at headquarters for safekeeping.

A driver's license belonging to a Hartsdale woman was found in the village and brought to headquarters for safekeeping July 22.
Firefighters
According to Scarsdale Fire Chief James Seymour, the fire department responded to 32 incidents during the past week. Seymour shared information about the following narratives.

On July 17, firefighters responded to burning wires at Palmer Avenue and Wynmor Road. They assisted police with road closures, assisted local resident with ingress and egress and stood by for Con Edison.

Firefighters assisted at a car accident on Walworth Avenue by cleaning up spilled automotive fluids and notifying Con Edison about damage and fallen wires due to a car striking a utility pole July 18.
Firefighters assisted at a three-car accident at Griffin and Grand Park avenues July 18.
This report covering police and fire department activity from July 16-22 has been compiled from official information.


This police report is sponsored by Scarsdale Security who does more than just security. Contact them about remote video for your home or business. Call 914-722-2200 or visit their website.

Add a comment
Police Report: Accidents Abound: Camp Bus Hit Head-on; Motorcyclist Knocked from Bike; Car Strikes Fox Meadow Road Garage
Details

Written by

Traci Dutton Ludwig

Hits: 3981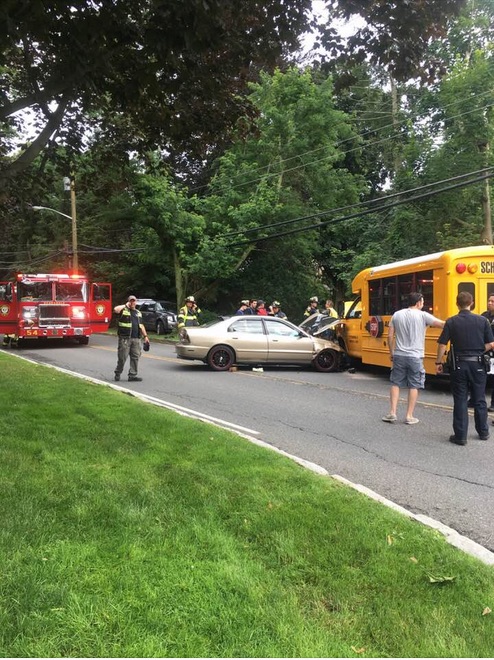 Collision of a car and a bus on Fenimore Road on Friday
On July 6, a bus carrying children from Camp Mohawk was involved in a traffic accident on Fenimore Road. The accident occurred when the 42-year-old Jamaica-Queens driver attempted to avoid two cars that came to an abrupt stop directly in front of him. This caused the driver to cross over the double yellow line and into the path of oncoming traffic on Fenimore Road. This caused his car to strike the oncoming bus, driven by a 35-year-old Yonkers man. The bus then veered to the side of the road and struck and damaged the curb. A total of seven people – including the driver and several adult passengers from the car driven by the Jamaica-Queens man were taken to Westchester Medical Center and White Plains Hospital Center for injuries, including lacerations on the head. Police and firefighters closed Fenimore Road while investigating the accident and attending to patients. Parents of the children involved in the accident were notified and arrived on scene to pick up their children.
On July 7, a 90-year-old Garth Road driver was backing out of Shaarei Tikvah's parking lot on Fox Meadow Road and accidentally drove through shrubbery, travelled across the street and struck garage of a resident's house, causing damage to load-bearing structures. The driver was taken to White Plains Hospital Center for treatment. Engineers for from the building department were called out to evaluate the structure.
On July 4, a 66-year-old Scarsdale driver struck a motorcyclist while making an illegal three-point turn on Boulevard. The Scarsdale motorcyclist was knocked to the ground and sustained minor injuries according to the accident report. He was taken to White Plains Hospital Center for treatment.
Stolen
On July 2, an Ardmore Road man reported a locked drawer in his office had been broken into and money was stolen. The drawer was last observed closed and locked approximately two weeks prior to the man discovering the theft. There were no signs of forced entry to the house or tampering of the filing cabinet.
Identity theft
On July 5, a Brewster Road man reported someone attempted to pose as him and withdraw money from his bank account at a Chase bank branch in Texas. The individual had a fake driver's license and a fake debit card, and he knew the last four digits of the man's Social Security number. When the bank teller in Texas wanted to speak with the manager about the requested withdrawal, the individual left the bank.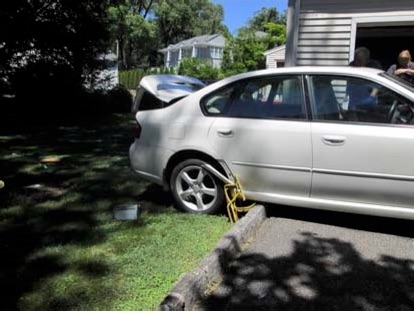 A 90 year-old driver backed into a house on Fox Meadow Road
On July 7, a Boulevard woman reported fraudulent activity on a lost Lord and Taylor credit card. On June 19, the woman received an email from Lord and Taylor stating the card was used to make two diamond jewelry purchases at a store. The woman notified the fraud department that she did not make those purchases, and she was instructed to file a police report. The fraud department of Lord and Taylor is following up.
Domestic matter
A couple requested help in speaking with their allegedly "disrespectful" 30-year-old son who arrived at their house and would not leave. It was shortly before 3 p.m., and the couple asked police to help their son understand that he should return at 6 p.m. Patrol relayed the message, and the son left the house.
Open container
Police issued a summons to a man drinking from an open can of beer on a public sidewalk on Depot Place around 8 p.m., July 5. The man said he just bought the beer from CVS and was walking to the train station to go home. Police confiscated the can of beer as evidence.
Lock jammed
A father and son asked police to help them cut the malfunctioning cable lock on the son's bicycle chained to a rack at Heathcote Road and Palmer Avenue July 2. With the assistance of firefighters, the cable lock was cut and the father and son took possession of the bicycle.
Neighbors
On July 2, Brite Avenue woman complained that her neighbor of seven years came onto her property, cut some of her plants and took some of her plants. She also said he neighbor has stared at her numerous times. According to the police log, the woman has not directly observed any of the alleged behavior, nor has she had any verbal interaction with him. Police spoke with the neighbor. He said he has had "minimal interaction" with the woman and "never stepped foot on her property." Patrol advised the parties there was no evidence of criminal activity and the matter was a civil matter.
A Johnson Road man ran into a former neighbor in the Golden Horseshoe Shopping Plaza, and the neighbor allegedly yelled at him July 5. The neighbor then sent the man a text message stating that he regretted ever meeting or interacting with the man. No threats were made. Police informed the man the matter was a civil matter.
On July 5, a Lincoln Road woman reported her neighbor's landscaper was cutting down bushes on her property. Patrol advised her to check with Village Hall regarding the property line and the rights and responsibilities related to clearing vegetation that crosses the property line.
Ride home
Police helped call a taxi for a man walking on Post Road after dark July 2. He told police he was walking home from a restaurant and was in good condition.
Bicycle
Police found an abandoned LimeBike on a Rock Creek Lane yard and called Lime Bike's customer service number to report it July 3. A representative said the bike would be retrieved within two hours.
Cars and roadways
Police called a tow service to help a driver who locked his keys in his car on East Parkway July 3.
Police helped an Ogden Road resident remove a low-hanging wire from his driveway July 3.
Highway workers cleaned up glass and debris from Walworth Avenue July 5.
Patrol notified Con Edison about a possibly compromised utility pole on Brookby Road July 5.
Police and highway workers removed an uprooted tree and addressed cracked concrete and holes on Post Road July 6. Patrol stood by to control traffic while the damages were repaired.
Patrol rolled up a loose wire on Cooper Road and placed it at the curb for sanitation pickup July 6.
Police spoke with the owner of a dog locked in a car on Palmer Avenue July 6. The owner said the window was cracked open to alleviate heat. The dog did not seem to be in distress.
Ten car accidents were reported in the village this week.
Dogs
Police found a loose dog on Birchall Drive July 4. The dog was picked up by New Rochelle Humane Society.
A Park Road woman reported two friendly, loose dogs got inside her house July 5. Police caught one dog and determined it belonged to a White Plains resident. Patrol called the White Plains police animal control officer for help in catching the second dog and returning the dogs to their owner.
Lost and found
While cleaning up after a car accident on Fox Meadow Road July 7, firefighters found a "hide-a-key" box containing keys on a homeowner's property. Firefighters asked the homeowner if the keys belonged to him, but the homeowner said "no." Firefighters took the keys to police headquarters where they were vouchered for safekeeping.
Village code
The Saxon Grill manager shut off a speaker after a neighbor complained about loud music at 1:30 a.m., July 3.
Police issued summonses to landscapers using gas-powered equipment in violation of village code on Fox Meadow Road July 2 and Aspen Road July 7.
Firefighters
Firefighters responded to 32 incidents this week, including numerous false alarms and assistance at car accidents in the village. Details of one incident are listed below.

On July 4, firefighters climbed through a second-floor window to reach a two-year-old child accidentally locked inside a Dobbs Terrace bathroom. The child was released unharmed and reunited with her grandparent.

This report covering police and fire department activity from July 2-8 has been compiled from official information.

This police report is sponsored by Scarsdale Security who does more than just security. Contact them about remote video for your home or business. Call 914-722-2200 or visit their website.



Add a comment