Police Catch Car Break-in Thief with Stolen Backpack and Computer
Details

Written by

Traci Dutton Ludwig

Hits: 1888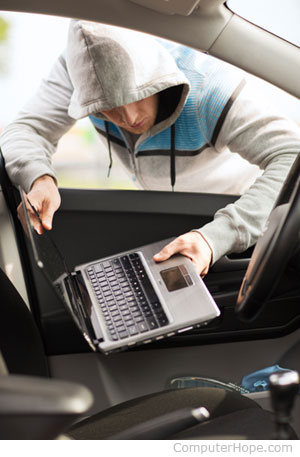 At 2 a.m., Nov. 7, police saw a man walking with a backpack on Weaver Street. The man was showing signs of nervousness, such as constantly looking around, checking his surroundings and checking his phone. Due to recent burglaries in the area, police stopped the man to interview him. When asked where he was coming from, the man pointed to Weaver Street and said Hartsdale. He said, "I'm good" and attempted to walk away. Patrol told the man Hartsdale was in the other direction, and then the man changed his story and said White Plains. While speaking with police, the man kept trying to move away. The man then put down the backpack and tried to walk away. Due to the man's increasing nervousness and suspicious behavior, police then asked the man to put his hands on the patrol car and called for additional backup. During a pat down for officer safety, police found a roll of quarters in the man's coat pocket. Police opened the backpack and found an Acer computer that had been left on, as well as two pairs of glasses. Police opened the lid of the laptop and observed a photo of an older white woman and man, as well as a name and contact information. Patrol asked the suspect – later identified as Dwayne Wilkinson, 36, of White Plains – if the computer was his. Wilkinson answered that he had bought the computer on the street in Mount Vernon approximately three weeks ago. Police asked what the computer's password was and the provided a numeric sequence. When asked again, the provided a different numerous sequence. Police then contacted the listed number on the computer's contact information and spoke with a Varian Lane man who described the backpack and its contents. He said the backpack had been in his unlocked, parked car before he went to bed. He confirmed it had been stolen. Wilkinson was placed under arrest and taken to headquarters. A check of Wilkinson's criminal record indicated prior arrests for larcenies, burglaries, robbery, weapons possession and credit card offenses. Following his arraignment, Wilkinson was remanded to Westchester County Jail on a $2,500 cash bail. A future court date is pending.
DWI arrest
On Nov. 11, police arrested Xuanmin Chen, 40, of Scarsdale, on charges of driving while intoxicated (first offense), aggravated DWI with a blood alcohol level of .18 or more and driving too slowly. Police noticed something was wrong when they noticed Chen's 2018 Tesla pass by on Post Road, traveling very slowly with a flat front tire. Police conducted a traffic stop. Chen said he was coming from a friend's house. He smelled of alcohol and admitted to having two or three drinks there. Chen failed field sobriety tests. An alco-sensor breath test indicated a blood alcohol level of .11. Chen was subsequently arrested and charges. At headquarters, he submitted to a Datamaster test that turned back a blood alcohol content reading of .20. Chen was released on his own recognizance and issued an appearance ticket for Scarsdale Village Justice Court, returnable Nov. 14.
Burglary
On Nov. 5, a Carthage Road resident returned home after being out for approximately five hours and found his house had been burglarized. In particular, the master bedroom was heavily tossed. Emptied jewelry boxes were observed thrown onto the bed and floor. Doors were discovered unlocked, and there was no sign of forced entry. Detectives are following up.

On Nov. 6, a Gatehouse Road resident reported her housekeeper witnessed her house being burglarized on Nov. 5. According to the report, the housekeeper saw about $200 worth of bar mitzvah jewelry being stolen. Detectives are following up.
Shoplifting
On Nov. 12, an employee of a Boniface Avenue store reported merchandise had been stolen approximately 30-40 minutes in the past.
Stolen
On Nov. 5, an Overlook Road resident reported someone stole a $20,000 diamond wedding ring from her house sometime between Sept. 26 and 28.

On Nov. 6, a 93-year-old Spier Road resident reported $10,000 had been stolen from her house.
Identity theft
On Nov. 7, a Cooper Road resident reported seeing fraudulent activity, amounting to $782.54, on her bank account.
Warrant
Yonkers police arrested Toniann Orichello on Nov. 10. Since Orichello was also wanted by Scarsdale police for a charge of petit larceny, Yonkers PD notified Scarsdale PD. Scarsdale PD faxed a copy of the warrant to Yonkers PD and learned that the warrant would be processed after several other warrants from other Westchester and New York City jurisdictions were processed.
Dispute
A woman who parked her car on Overhill Road called police to report a man was arguing with her about her parking Nov. 5. She alleged the man then stood in front of her car and obstructed her ability to drive. Police went to the scene and spoke with the woman and the man. The man said he was concerned about the woman's parking and wanted to discuss it with her. He said he also photographed her car. Police advised him to contact the police department regarding any concerns related to parking and to refrain from discussing it directly with motorists.
Mistaken identity
A Secor Road resident reported a man was in his backyard with a metal detector Nov. 6. Police spoke with the man, who was an exterminator working on a contracted job.
Packages
An employee of Shaarei Tikvah reported an unknown package was received at the temple Nov. 6. After some follow up, police spoke with the Rabbi who said the package was for him and got delivered to the temple by mistake. As a courtesy, police drove the package to his house.

On Nov. 9, a Fox Meadow Road woman received a suspicious package in the mail. The return address on the package was the same address as a person the woman had convicted while serving on a criminal jury in Westchester County courthouse in the past. Another juror, from Hartsdale, received a similar package. Police picked up the package and turned it over to Westchester County's hazardous devices department. They opened the package. It contained 25 typed pages and a USB flash drive. WCPD was going to follow up.

On Nov. 11, a Church Lane resident reported receiving a suspicious package. It was identical to package received by the Fox Meadow Road woman (see above.) Both women had served on the same jury.
Ladder
While conducting burglary patrol, police noticed a ladder leaning against a Cushman Road house that was under construction Nov. 7. Further investigation revealed an open door. Police spoke with the homeowner who was inside the house. He removed the ladder and secured the door.
Help
A person walked into headquarters and asked to be taken to a homeless shelter in White Plains at 4:12 a.m., Nov. 11. As a courtesy, police transported the person to the shelter.
Damage
On Nov. 12, a Griffen Avenue man reported someone might have intentionally damaged a photo of his wife and him. The photo appeared to have been cut or pierced with an unknown objects. The man said he has recently had some disagreements with employees who work in his house, and it has created a stressful situation. The man refused to file a formal report and said he preferred to deliberate possible future actions with his wife.
Civil matter
A man called police and requested a Spanish-speaking officer Nov. 12. A Spanish-speaking officer met with the man, and the man alleged a Spencer Place restaurant, where he had been employed briefly, owed him for a few days of work that had not ben paid. Police spoke with the business owner who said she did not owe any money to the man. She claimed he missed two days of work during his brief employment, and that accounted for the difference. Police advised the parties that this was a civil matter, which could be addressed in court.
Cars and roadways
Police issued a citation to the driver of a work truck parked on a Post Road sidewalk Nov. 5.

Con Edison was notified about a utility pole with visible curvature, located at Post Road and Boulevard Nov. 8.

A driver's car was unable to reach a speed of more than 10 mph while traveling on Post Road Nov. 6. Police followed the driver as a safety precaution and stood by as the driver safely parked his car on Tompkins Road. The driver said he would return with a mechanic to address the problem.

A highway worker reported a pile of leaves on Brite Avenue was blocking access to a drain Nov. 7. The responsible homeowner was mailed summons for violating village code.

On Nov. 7, the parking enforcement officer identified a 2007 Honda Civic with scofflaw status parked on Scarsdale Avenue. Police towed the car and impounded it.

Police helped move a disabled car with an overheated motor off of Popham Road and onto a side street while the driver waited for a tow Nov. 7.

For safety in an area of abundant traffic, patrol waited with the driver of a disabled car until a tow truck arrived Nov. 7.
A pedestrian claimed a taxi driver almost hit him while he was in the marked crosswalk at Chase Road and Christie Place Nov. 8. The pedestrian alleged the taxi driver yelled at him to "get out of the crosswalk." Police spoke with the dispatcher and planned to follow up with the taxi driver after he returned to the depot.

On Nov. 11, police helped a driver with a stalled car jump start the battery.

A caller with a flat tire requested assistance on Brite Avenue Nov. 11. Police called a tow for the caller.

Police prepared a summons for an Autenreith Road homeowner who placed piles of leaves on the street Nov. 11.

Ten car accidents were reported in the village this week.
Village code
Police stood by while teens were dispersed from a gathering on Freightway Road Nov. 5.
A resident complained of noisy kids on Burgess Road after 10 p.m., Nov. 5. Police stood by as the kids were picked up by their parents.

Three boys were digging up soil in Davis Park in an attempt to build a ramp for their bicycles Nov. 11. Police advised the boys they were not allowed to dig up dirt and reposition it in the park. The boys apologized and put the dirt back in place.
Dogs
Police reunited a lost dog, found on Palmer Avenue, and its owner Nov. 12.
Lost and found
Police contacted the owner of a wallet found on Depot Place Nov. 5. The owner's father promptly picked up the wallet from headquarters.

A Carstensen Road woman reported leaving a designer tote bag in an Uber she shared with a stranger Nov. 13. The bag contained the woman's personal documents, driver's license and credit and debit cards. The Uber driver said the bag was no longer in his car.
Firefighters
According to Fire Chief James Seymour, firefighters responded to 27 incidents during this reporting period. Seymour provided details about the following incident below:

On Nov. 5, firefighters responded to an interior gas odor in a Popham Road building. A check of the area discovered that the rooftop-heating unit was not working properly. Firefighters notified Con Edison and shut the unit down for repair.

On Nov. 7, a Butler Road homeowner reported a smoking electric outlet. The outlet was attached to an old intercom buzzer. Firefighters disconnected the unit and advised the homeowner to call an electrician.

On Nov. 8, an overheated sump pump was smoking in an Innes Road house. Firefighters disconnected the pump and advised the resident to call a plumber.

On Nov. 10, firefighters assisted with a car accident on Popham Road.

A gas odor inside the Christie Place parking garage was caused by gasoline leaked from a parked car Nov. 10. Firefighters put Speedi-Dri on the fluid to absorb it.
This report covering police and fire department activity from Nov. 5 – 12 has been compiled from official information.

This police report is sponsored by Scarsdale Security who does more than just security. Contact them about remote video for your home or business. Call 914-722-2200 or visit their website.
Add a comment
Shoplifter Arrested, Stolen Property and Drugs Seized
Details

Written by

Traci Dutton Ludwig

Hits: 1866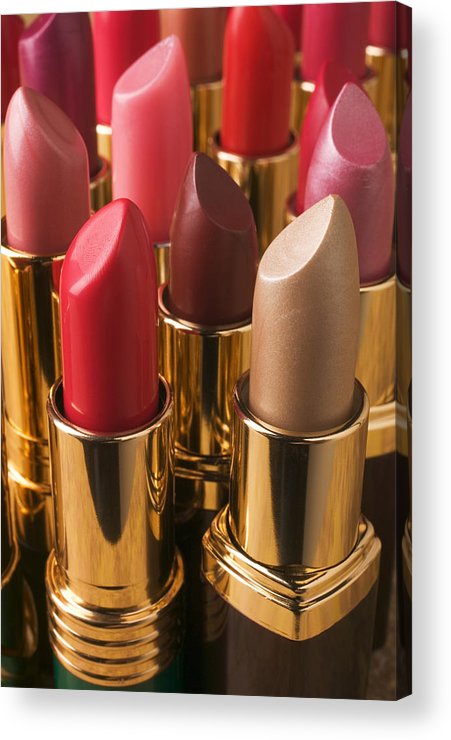 At 8 p.m., on Nov. 1, the manager of the Popham Road CVS reported that a young, white woman had just shoplifted merchandise from the store. She was described as approximately five feet tall, with brown hair pulled back in a bun, in her 20s, carrying three bags and wearing a black sweater and a black jacket with a gray hood. Police canvassed the surrounding area and saw a woman matching the suspect's description at the train station. Police stopped and questioned the woman, who voluntarily informed police that she had an uncapped hypodermic needle in one of her bags. Meanwhile, the manager from CVS and a witness were brought to the train station platform where they each visually identified the woman as being the same woman accused of shoplifting from the store. The woman – Mary E. Staines, 26, of the Bronx -- was found with 21 tubes of lipstick, valued at $220, and 31 boxes of condoms, valued at $445. These items had been stolen from CVS.
As a result, Staines was arrest and charged with petit larceny. A search at headquarters revealed Staines was in possession of the following drug paraphernalia: purported heroin packaged in paper, Newport cigarette boxes with a residue, a spoon with narcotics residue, a crack pipe with residue, a hypodermic needle with residue, metal straws with residue and prescription drugs not prescribed to the defendant This resulted in the following additional charges: petit larceny, possession of a hypodermic instrument, second-degree criminal use of drug paraphernalia, criminal possession of a controlled substance and fifth degree criminal possession of stolen property. All drugs and drug paraphernalia was seized for testing. Staines was released with an appearance ticket and ordered to appear in court on Nov. 14.
School Incidents
On Friday November 2 parent who is unhappy about a situation with his child wrote notes to some staff members expressing his frustration. The incident is under investigation by both the Police Department and the School District.
The bomb threat that caused the evacuation of the Quaker Ridge School on October 24 was determined to be the work of a student. According to Scarsdale Police, "Regarding the bomb threat at the Quaker Ridge School, the student responsible was identified as a result of the investigation. The student responsible is being dealt with internally by the School District."
D.O.A.
On Nov. 3, a 90-year-old Mamaroneck Road woman died at home. She was being taken care of by health aides at the time. The woman's personal doctor was informed as soon as the woman became unresponsive while being helped into a chair. A Scarsdale Volunteer Ambulance Corps paramedic pronounced her dead at the scene, and her children were notified.
Retail Scam
A Sage Terrace business owner reported that she and her daughter operate a company that sells handbags. She reported that a customer might have scammed her. The customer, who was a woman from Africa, said she owned several retail stores throughout France. The customer said she wanted to purchase multiple handbags in bulk to resell them at her stores. The Spruce Road business owner obtained the customer's credit card information and charged her for 185 handbags that were shipped out to the customer. Shortly thereafter, the business owner received numerous charge backs, totally approximately $20,000, from the credit card.
Stolen Painting
On Nov. 2, a man, who is the executor of his mother's estate, reported that someone stole a $200,000 oil painting from his mother's Sycamore Road house after she died. The painting was located in an inconspicuous area of the house, and the perpetrator moved another painting into the place of the stolen painting. Police found no evidence of forced entry to the house. The loss was first noticed in June.
Identity Theft
On Oct. 31, a Donellan Road woman reported her Social Security number had been fraudulently used to open a check payment account in Miami, Florida. The account had been used at a Casino in Miami and had incurred a fraudulent charge of $100.
On Nov. 1, an Elm Road man reported an incident of identity theft involving a fraudulent cell phone account.
Scam
On Nov. 4, a Black Birch Lane man reported he had been scammed out of $700. The scam started with a fraudulent email that he believed had been sent from his boss. After exchanging a few back-and-forth emails with the person posing as the man's boss. The "boss" asked the man to go to a CVS store and purchase seven Apple gift cards valued at $100 each. The man was then asked to scratch off the labels on the cards to reveal their security codes. The man was instructed to photograph these security codes and email those pictures to the "boss." When the man's email server did not permit him to send the photos, the "boss" instructed him to text the pictures to a cell phone number that the boss provided. Later, the man spoke to his boss and learned that the whole exchange had been a scam. The man attempted to cancel the Apple gift cards but was told the cards had already been "drained to zero." The man learned from his boss that every employee in his company had received the same fraudulent email. The boss was reporting the matter to the police department responsible for the jurisdiction in which the company is located. The man said he would try to report the matter to MasterCard in an attempt to get his money back for the fraudulent request.
Check Fraud
A Brite Avenue daughter reported someone withdrew money from her 92-year-old mother's bank account with a fraudulent check Nov. 2. The daughter and mother are joint account holders on the account. Chase Bank alerted the daughter that a check written for $1,800 had been processed through the account in October. The check was missing from her mother's checkbook, and the daughter informed the bank the signature was fraudulent. Additionally, an unknown electronic payment to Cablevision was processed through the account on Nov. 1. It might have been the result of a related fraudulent transaction. The daughter said a home health aide, who had never before worked at the house, observed the daughter write a check from her mother's checkbook and place the checkbook back into a drawer. The very next day, the fraudulent check for $1,800 was cashed against the account. Police are following up.
Suspicious Behavior
On Oct. 30, a Heathcote girl reported a tall man, who might have been around 50 or 60 years old, was following her around CVS for approximately one or two minutes in the Golden Horseshoe Shopping Plaza. The girl said the man followed her out of the store when she left and went to her car. The girl said she drove several routes before going home to make sure she was no longer being following. Police advised the girl and her mother to call police if they should see the man near their house.
A woman said she believed that a dark-colored sedan, from Mamaroneck Road and Palmer Avenue to Wheelock Road, had followed her and her daughter. Police searched the area but did not find a car matching the description of the alleged vehicle. Police said they would continue to monitor the area.
Welfare Check
A caller requested asked police to perform a welfare check on a female family friend on Popham Road Oct. 31. Police checked on the woman, who was OK. She said she had fallen while on the phone with the caller and had momentarily hung up the phone in order to find her balance and stand up. She told police she had medication that was due to be picked up at CVS. She expressed concern because she no longer drives and has trouble walking. As a courtesy, police offered to pick up the woman's medication and deliver it to her.
Bushes
An Aspen Road woman reported seeing a white substance that looked like paint on her bushes Oct. 29. Police documented the incident but indicated that that it did not appear to have been caused by criminal intent.
Driveway
A resident complained that a Clarence Road neighbor was parking vehicles in a dirt driveway Nov. 1. Police went to the house and noted that the entire front yard was torn up and in the process of construction. It was not clear if the dirt driveway was supposed to be a permanent feature or if the driveway was awaiting paving work. Police notified the building department for follow-up.
Candy
On Nov. 1, a Clarence Road man reported that his children might have received suspicious candy as part of their Halloween trick-or-treating collection. Specifically, the man stated that his children received some misshapen M&Ms. The man then cut open the M&Ms for further investigation and noted that they were white in the center – not chocolate. Patrol examined the candy in question and determined the misshapen and white-centered candy was actually a Spree – not an M&M. It was deduced that the Spree accidentally got mixed into the children's grouping of M&Ms.
Animals
On Oct. 29, police were called to investigate an injured coyote limping on Secor Road. Police fired one round and shot the coyote. It was then brought to the sanitation department for disposal.
Police encountered a loose dog on Garden Road Oct. 31. When confronted, the dog ran home. Police spoke with the dog's owner, who said the dog had escaped from the yard.
The owner of a dead domesticated animal removed it from Bypass Nov. 2.
Patrol notified the sanitation department about a dead rabbit on East Parkway Nov. 3.
On Nov. 4, police picked up a loose dog in a Lockwood Road yard and returned it to its owner who lived at the address.
Cars and Roadways
On Oct. 29, police blocked off an area of Sheldrake Road, where live electrical wires were burning. Police stood by until Con Edison arrived, addressed the matter and restored safety.
A caller reported arguing with the driver of a black Jeep who allegedly drove through a stop sign and almost struck a pedestrian Oct. 29. The Jeep's driver then reportedly drove into Eastchester. Police advised Eastchester police.
On Oct. 30, police escorted a woman, who had been walking in the roadway on Weaver Street, to the sidewalk for her safety.
On Oct. 30, a parked car was blocking access to a manhole cover on Woods Lane. Police located the owner, who subsequently moved the car.
A Stonehouse Road resident reported an unknown car was parked in her driveway Oct. 30. Police spoke with the car's owner who was a friend of the family and had parked the car there while he went for a run.
A caller was concerned about how accumulated leaves could negatively impact trick-or-treaters on Bradford Road Oct. 31. In order to address the matter, police notified the highway department and a leaf crew was dispatched to vacuum up the leaves.
Police placed a traffic cone inside a Cooper Road pothole and notified the highway department for repair Oct. 31.
The door to a pit containing meters for a gas line was accidentally left open on Boulevard Oct. 31. Police closed the door securely.
On Oct. 31, police notified Verizon about a low-hanging wire on Cambridge Road.
A paving truck was causing a hazard to cars turning onto Brookby Road Nov. 1. Police placed caution cones to alert motorists and advised the job foreman to move the truck as soon as possible.
Two parking meters were found knocked-down on Garth Road Nov. 2. The highway department took possession of the meters for repair. Police were unable to determine the cause of damage.
Police helped the driver of a stalled car push the car into the parking lot of the public safety building at approximately 11 p.m., Nov. 2. The owner said he would be able to address the car's mechanical problems the following day.
Police placed caution tape around a large tree that was in danger of falling on a Lincoln Road sidewalk Nov. 3. Patrol and a neighbor attempted to contact the owner of the tree, but attempts were not successful.
A large branch fell on the roadway at Hamilton and Rodney roads Nov. 3. Police taped off the area and notified the highway department.
Roadside assistance was called for a man who locked his car keys inside his vehicle on Innes Road shortly before 11 p.m., Nov. 3.
Police called an electrician to repair malfunctioning traffic lights at Popham Road and East Parkway Nov. 4.
A caller complained about a car parked on the front yard of a Clarence Road house Nov. 4. Police spoke with the homeowner, who agreed to move the car.
Illegally parked cars were observed on Potter Road Nov. 4. Police contacted the owners and asked them to move their cars. Police checked back later in the afternoon and issued summonses to illegally parked cars.
At the request of Clarkstown police, police contacted a Lyons Road resident who was the registered owner of a car that had been involved in a hit-and-run accident in Clarkstown earlier that day. Police noted the resident's car had visible frontend and side damage. Police stood by while the woman gave her information to Clarkstown police over the phone.
Eleven car accidents were reported in the village this week.
Village code
A home improvement solicitor on Claremont Road only had a permit to solicit in Greenburgh Oct. 29. He told police he did not realize he had left Greenburgh and apologized for soliciting in Scarsdale without a permit.
Police advised a Lawrence Road landscaper to adhere to permissible work times in the village Oct. 30.
On Oct. 30, police provided a Heathcote Road resident with contact information for wildlife trappers in order to possibly remove a raccoon from the resident's property.
Neighbors complained of noise from an adult party on Tunstall Road after midnight, Nov. 4. Police advised the hostess, and she said she would invite her guests into the house to keep the noise level down.
Lost and found
A mother reported her son left his iPad's "Logi" keyboard on a bench at Greenacres School Oct. 30. The mother told police she would contact the school the next morning to see if anyone turned in the lost keyboard.
On Oct. 31, a New Rochelle woman reported she lost her wallet and purse on Constitution Circle in the village. The wallet contained personal documents, a debit card, and insurance card, a driver's license and $30 cash.
A set of six keys was found on an Overlook Road sidewalk Oct. 31. Police vouchered it for safekeeping at headquarters.
Porsche keys with an address label attached were found on the ground at Carthage and Fayette Roads Oct. 31. Police identified the owner, who said the keys had fallen out of her purse while she was trick-or-treating with her children.
An ID card was found on East Parkway Nov. 2. Police contacted the owner who picked up her ID card from headquarters.
Firefighters
According to Scarsdale Fire Chief James Seymour, firefighters responded to 28 incidents during the current reporting period. Seymour shared details of the following incidents below.
On Oct. 29, a tree fell in a Sheldrake Road driveway and took down primary electrical wires. Firefighters helped secure the area while waiting for Con Edison to arrive.
Firefighters responded to a Secor Road house on the report of an indoor gas odor Nov. 3. Upon arrival, firefighters detected a malfunctioning stovetop and dispatched Con Edison. The leak was unable to be isolated due to a broken shut-off valve. Instead, gas to the entire structure was shut. Con-Edison red-tagged the gas meter and the homeowner was advised to have the stove serviced and the stove hut-off valve repaired.
Firefighters assisted at a rollover car accident, with injuries, on the Hutchinson River Parkway Nov. 3.
On Nov. 3, a fire alarm alerted firefighters to an overheated and smoking electric oil pump on a boiler in a building on Brewster Road. Firefighters shut power to the pump and disconnected wiring. Custodial staff was notified and left with written notification of events.
This report covering police and fire department activity from Oct. 29 - Nov.4 has been compiled from official information.

This police report is sponsored by Scarsdale Security who does more than just security. Contact them about remote video for your home or business. Call 914-722-2200 or visit their website.
Add a comment
Resident Arrested for Drunk Driving after Striking Streetlight in Village Center
Details

Written by

Traci Dutton Ludwig

Hits: 2070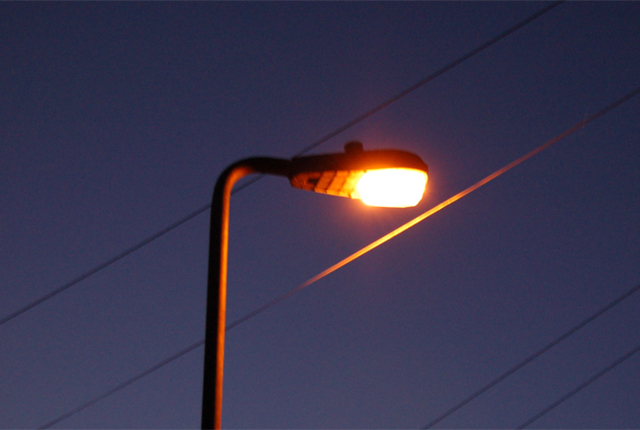 Drunk Driving Arrest: Following a car accident with an airbag deployment at Popham Road and Scarsdale Avenue around 8 p.m., Oct. 16, in which a 1995 Toyota crossed over the roadway lane and struck a street light pole, police arrested the driver -- Sunil P. Dhuri, 52, of Scarsdale -- for operating a motor vehicle while intoxicated (with a prior conviction) and refusal to take a breath test. Dhuri advised he missed the traffic light and struck the street lamp. But police detected obvious signs that alcohol played a factor, including Dhuri's glassy and bloodshot eyes, incoherent and slurred speech, lethargic movements and a strong odor of alcohol on his breath. Dhuri performed field sobriety tests and failed them. He refused to submit to a breath test. At that point he was arrested on the charges, previously listed, and taken to headquarters. He was then released on his own recognizance, with an appearance ticket for Scarsdale Village Justice Court, returnable on Oct. 24.
Stolen items
A woman reported her 100-year-old father's wallet, a gold belt buckle and a gold heart was stolen from his Saxon Woods Road room in an assisted living facility while he was in the hospital sometime between Oct. 16-29. The wallet had been on top of her father's dresser when he left for the hospital, and it was missing upon his return. While looking for the wallet, the woman also realized the two gold accessories were also missing. The total value of all three items, combined, was $3,000.
Attempted bicycle theft
On Sept. 17, a bicyclist approached patrol and reported someone had attempted to cut off his bicycle lock while the bike was chained to a bike rack on East Parkway Oct. 17. Police observed scratched and cut mark on the lock.
Identity theft
On Oct. 16, a Claremont Road resident reported someone fraudulently cashed a forged check for almost $2,000 against her account.
On Oct. 16, a Normandy Lane woman reported her bank had advised her of fraud on her account. The fraud involved a forged check for $46,700.
On Oct. 17, a Lenox Place resident advised police he was a victim of identity theft involving a fraudulently opened Sprint telephone account. The account had accumulated approximately $3,500 in charges.
On Oct. 19, a Popham Road resident reported $3,000 in funds was fraudulently withdrawn from her bank account, and new debit cards were requested and intercepted without her permission.
Prescription fraud
On Oct. 20, an Overhill Road doctor reported a former employee had used her credentials and her electronic signature to call in prescriptions for narcotics on separate occasions.
Suspicious activity
Police saw a construction gate open on Bradford Road and closed it at 2 a.m., Oct. 18. Around 4 a.m., they gate was again open. It did not appear as if the gate had been pushed open by wind. It appeared as if the lock had been broken or cut. Police are following up.
Youth party
Police called the parents of a Myrtledale Road boy who was having a party without his parents' knowledge Oct. 20. Police waited on scene while guests dispersed and the boy's parents returned from Manhattan.
Argument
A boyfriend and girlfriend were arguing inside a stopped car on Old Lyme Road Oct. 20. They said they were both comfortable going home with one another, and at no time did the argument become physical.
Cars and roadways
Police removed a fallen tree from Post Road and Boulevard, and they notified utility companies about fallen wires on Harvest Drive and Nelson Road Oct. 15.
Police notified Con Edison about a low-hanging wire on Montrose Road Oct. 17.
A caller reported a woman walking in the middle of Weaver Street Oct. 17. Police escorted her to the side of the road for her safety.
Police removed a fallen wire from Nelson Road Oct. 18.
A chain link construction fence blew open on Harvest Drive and damaged a passing car Oct. 18. Police notified the site foreman who called the safety inspector for follow-up. When the driver returned to the car, police initiated a traffic stop. The driver was told he could not drive his car with a suspended registration. The driver was issued a summons, and the car was towed to the driver's address in White Plains.
On Oct. 19, police observed a car parked in a Chase Road parking space reserved for official vehicles only. Police checked the car's status and learned its registration had been suspended for an insurance lapse.
A caller complained about a car beeping its horn on Edgewood Road Oct. 19. The teenage driver said she was celebrating a sport team's victory. She denied she had been driving recklessly. Police admonished her for making unnecessary noise.
Patrol moved a loose sewer cap back into place on Post Road Oct. 20. The highway department and State department of transportation were also informed.
Two motorists were arguing over a Palmer Avenue parking space Oct. 21. At no time did the altercation become physical.
Nine car accidents were reported in the village this week.
One car was repossessed in the village this week.
Civil matters
On Oct. 19, police advised two Cornell Street residents that their argument over use of a private driveway with an easement was a civil matter to be worked out by their lawyers.
On Oct. 20, two Horseguard Lane residents were arguing over whether or not one resident's tree cutters were trespassing on the other resident's property while conducting their work.
Animals
A loose black poodle was found on Chase Road and Christie Place Oct. 18. It had a collar but no tags. Police took it to headquarters, and in the meantime, the dog's owner called to report it missing. Police reunited the owner and dog and issued the owner a summons for having a dog at large.
A Claremont Road resident reported an opossum in her bushes Oct. 18. Police provided the resident with trappers' numbers.
Lost and found
An abandoned Gary Fisher bicycle was found in Merchant Lot on East Parkway Oct. 17. Police vouchered it for safekeeping.
A woman found a wallet by Scarsdale train station and gave it to police Oct. 17. It belonged to a Mount Vernon man who uses the train to commute to work. He said he would pick up the wallet at a later date.
On Oct. 21, a Tunstall Road resident reported losing a license plate to his car.
Firefighters
According to Scarsdale Fire Chief James Seymour, firefighters responded to 54 incidents this pas week. Seymour shared the following narratives below.
On Oct. 15, firefighters assisted Eastchester fire department cover its headquarters while they were fighting an active structure fire.
On Oct. 15, a basement fire was reported in a Kent Road house. Firefighters went to the house and found scorched wires in the ceiling, burnt insulation and baseboards and a compromised hot water heater. No active fire or extension was found. Firefighters ventilated the space and cut power to compromised wiring. The building department and Con Edison were called. They determined a flash fire had occurred while a contractor was using acetone to strip glue from the basement floor. The pilot light of the water heater was believed to have ignited the acetone fumes.
Firefighters assisted at a car accident on the Hutchinson River Parkway Oct. 15.
On Oct. 17, a Rural Drive resident reported smoke in the basement. Police helped evacuate the house while firefighters determined a fire was burning in a contained crawl space. Firefighters extinguished the fire and confirmed there was no extension. Con Edison disconnected electricity to the structure.
Firefighters removed charred lint from a Brewster Road clothing dryer Oct. 17. The homeowner was advised to have the dryer serviced.
Firefighters assisted with a car accident involving a teenage driver striking a school bus at Brewster and Ogden roads Oct. 18.
A parent walked into headquarters to ask for help in detangling a detached seat belt that had gotten wrapped around and stuck on a child's waist Oct. 18. Unable to release the belt, firefighters eventually cut it. The child was released unharmed.

They advised the driver to seek repair at a service center before attempting to use the seat belt again.
This report covering police and fire department activity has been complied from official information.

This police report is sponsored by Scarsdale Security who does more than just security. Contact them about remote video for your home or business. Call 914-722-2200 or visit their website.
Add a comment
Police Report: Shoplifter Steals Allergy Medication from CVS
Details

Written by

Traci Dutton Ludwig

Hits: 1585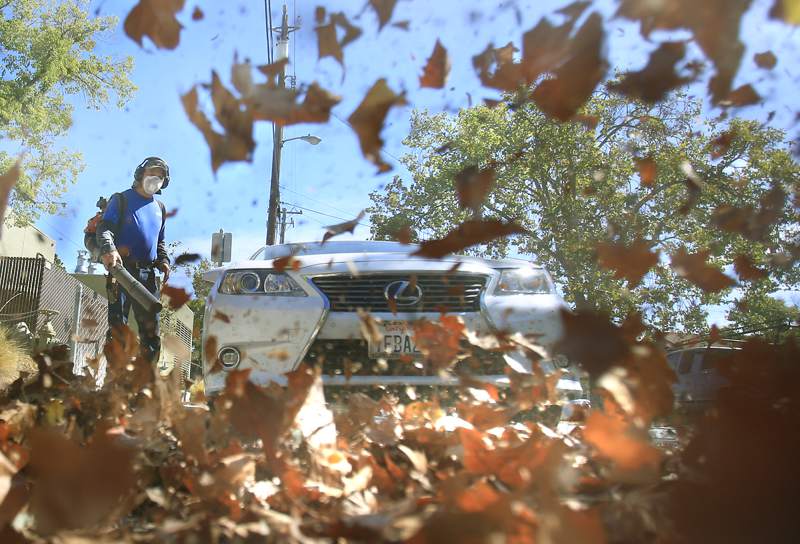 Shoplifting: The manager of the Popham Road CVS reported a male shoplifter had been present in the store a few hours ago and stole boxes of allergy medication valued at approximately $532 on Oct. 28. Video surveillance cameras captured the incident. Police are following up.
Criminal Mischief
A White Road resident reported a basement window had been broken by a large rock, and someone possibly attempted to get inside Oct. 24. Patrol observed the rock in the window well adjacent to the broken window. A screen was intact but damaged. Because of the screen being in place, police did not believe the perpetrator actually tried to get inside. No one in the family knew of anyone who might want to target them in such an act of criminal mischief.
Help
Police helped a Popham Road resident who was reportedly having trouble operating her phone Oct. 23.

Police encountered an intoxicated man walking on Post Road at 2 a.m., Oct. 28. Patrol asked if the man wanted to be taken to a hospital by ambulance. The man said yes, and patrol accompanied him to White Plains Hospital Center, where he was released to hospital personnel.

Police encountered another disoriented man, possibly from New Rochelle, walking on Post Road at 2:08 a.m., Oct. 28. The man was confused about his whereabouts and how he got there. He told police several conflicting stories. He could not remember the password to his phone. He seemed to be mentally incapacitated and patrol called Scarsdale Volunteer Ambulance Corps for an evaluation. SVAC took the man to WPHC for treatment.
Accusation
On Oct. 23, a Carman Road woman reported she believed she was being assaulted by electro-magnetic waves. She alleged it has happened before, and she said she knows who is responsible for what she described as torture. The woman told police the suspect is not in contact or communication with her in any way. Police asked the woman if she would like to go to the hospital for help with her problems, and she refused. She prepared a handwritten report about the matter that she asked patrol to document. Patrol took the report and filed it with the records department.
Leaves
A Lebanon Road man called police to report he had an argument with a landscaper who allegedly blew leaves onto his car Oct. 22. Police arrived and did not observe any leaves on the man's car. Instead, they observed a small leaf pile on the street. The pile was not obstructing traffic. Police were unable to track down the suspected landscaper for follow-up, and the man said he would clean up the leaves.
Cigarette
A Mount Vernon man boarded a Bee Line bus with a lit cigarette Oct. 26. The bus driver instructed the man to get off the bus at a Post Road station. Police arrived and checked the man's credentials. There was a warrant for his arrest, for trespassing, out of New York City. Police notified NYCPD and learned it would take them up to two days to pick up the man. Police in Scarsdale then released the man and advised him to turn himself in to NYCPD.
Deep Sleep
A Lincoln Road woman asked police to help her unlock her 12-year-old son's bedroom because she was worried about his health at 11 p.m., Oct. 27. The boy had apparently fallen asleep with the door locked and did not hear his mother's attempts to wake him up to check on him. Police opened the door and verified that the boy was OK.
Safekeeping
A Nelson Road man turned over his grandfather's gun for safekeeping Oct. 28.
Dispute
An elderly Jefferson Road allegedly became irate over a parking dispute Oct. 28. Police advised the man that the alleged parking matter was not an enforceable matter, or in other words, no violations were observed. The man was cautioned against engaging in confrontation with drivers.
Cars and Roadways
A delivery truck was blocking a parked motorist on Scarsdale Avenue Oct. 22. Police spoke with the driver who agreed to move his truck.
A Kent Road driver was parked in front of a fire hydrant Oct. 22. At patrol's request, the driver moved his car.
Police notified the highway department and placed flares and cones around a broken manhole cover on Post Road Oct. 22. Highway workers put a steel plate over the hole.
A loose water cap was reported on the roadway at Weaver Street and Palmer Avenue Oct. 23. Police notified the water department and moved the cap back into place.
A live power line fell to the ground on Ridgecrest West Oct. 23. Police directed traffic around the fallen line and stood by for Con Edison.
Optimum was advised about a low-hanging cable wire on Dickel Road Oct. 23.

On Oct. 24, a caller alleged that a woman was walking down Weaver Street with her "pants falling down." Patrol searched the area but did not find a woman matching that description.

The highway department was notified about a collapsed sewer grate on Post Road Oct. 24.

A broken telephone wire was observed to be dangling from pole on Oakstwain Road Oct. 24. Verizon was notified.
Cars parked on both sides of Tisdale Road were obstructing traffic Oct. 24. Police asked drivers to move their cars to one side of the road to improve traffic flow.

An Innes Road resident reported that Con Edison workers had been sleeping in parked cars and throwing cigarette butts in the street Oct. 24 and 25. Police interviewed the workers who said they were blocking street parking spaces to reserve space for a utility pole replacement. While police were on scene, marked Con Edison trucks arrived to begin the pole work. Patrol noted that neither worker was observed smoking, nor were excessive cigarette butts observed in the vicinity.

On Oct. 26, police ticketed an illegally parked car in the Girl Scout House parking lot on Wayside Lane.
Police removed a large, fallen tree limb from Mamaroneck Road Oct. 27.

On Oct. 28, police notified the highway department about a damaged yield sign on East Parkway.
Eight car accidents were reported in the village this week.
Animals
A passerby caught a loose dog on Mamaroneck Road and called police to pick it up Oct. 22. Police identified the owner and reunited her with the dog. Police also issued the owner a summons for having a dog at large.
Police moved a dead deer from a Mohican Trail lawn onto the road for removal by highway department personnel Oct. 24.
Village Code
Police informed a Garth Road restaurant that residents had complained about noise Oct. 23. The manager lowered the volume of music as a result.
Police helped a homeowner break up a noisy youth gathering at her Harvest Drive house Oct. 27.
Firefighters
According to Scarsdale Fire Chief, James Seymour, firefighters responded to 37 incidents this week. He shared narratives of the following incidents.
On Oct. 22, firefighters responded to a rubbish fire on the Bronx River Parkway path, just south of the White Plains train station. They extinguished the fire with an extinguisher.
A Tory Lane resident became injured and could not get to the door to allow paramedics access to the house Oct. 24. Firefighters assisted SVAC in opening the door. Afterward, they secured the front door with screws.
On Oct. 24, firefighters received a report of an activated automatic carbon monoxide alarm inside a Paddington Road house. They determined the alarm was caused by workmen using a gasoline-powered pressure washer inside the basement. CO readings of up to 110 ppm were detected inside the basement, with readings of 17 ppm in other living areas of the house. No one complained of symptoms related to CO exposure. Firefighters used an electric fan to ventilate house and advised the construction supervisor of dangers associated with using gasoline-powered equipment indoors.
On Oct. 25, a gas leak was detected in a Hampton Road house. Firefighters stood by for Con Edison.
Oct. 26, firefighters were dispatched to Sprague Road for an "unknown type of explosion and a pile of leaves burning." With the help of police and New Rochelle firefighters, a brush fire was extinguished with line from the NRFD engine. The cause of the fire is unknown.
Firefighters assisted a one-car accident on the Hutchinson River Parkway, helped SVAC remove a patient for hospital transport and stood by for a tow Oct. 28.
This report covering police and fire department activity from Oct. 22-28 has been compiled from official information.

This police report is sponsored by Scarsdale Security who does more than just security. Contact them about remote video for your home or business. Call 914-722-2200 or visit their website.
Add a comment
Police Report: Pine Tree Takes Out Power in Greenacres
Details

Written by

Traci Dutton Ludwig

Hits: 1925
A large tree fell on Greenacres Avenue on Friday afternoon and took down the power lines.High winds took down a large pine tree on Greenacres Avenue on Friday afternoon October 12. The tree fell onto the power lines and knocked out power to residents on Greenacres Avenue and Brayton until 7 pm that night.
At approximately 1:30 PM a tree fell on Greenacres Avenue that resulted in downed power lines. The Scarsdale Police and Fire Departments responded, notified Con Edison of the downed wires and notified Public Works of the pending need to remove a downed tree once the lines are de-energized.The tree also hit and damaged a car in a neighboring driveway. According to Con Edison's outage map, approximately 38 customers lost power on Greenacres Avenue (Between Kingston Road and Huntington Avenue) and on Brayton Road. Con Edison responded quickly and power was restored that evening.
Arrested
On Oct. 12, police arrested Cesar E. Suclufe, 33, of White Plains on the strength of an active bench warrant issued on July 18, 2018, for unresolved vehicle and traffic charges. Suclufe was in custody of Ardsley police for an unrelated matter, and Ardsley police contacted Scarsdale police for pickup and transfer. Scarsdale police officers picked up Suclufe and arrested him. Suclufe was taken to headquarters for arrest processing. At the recommendation of the district attorney's office, Suclufe was released on $200 cash bail with an appearance ticket for Oct. 17, to settle the outstanding charges.
Missing checks
On Oct. 9, a Catherine Road man reported that about 10 to 15 bank checks written to him went missing from the center console of his car. The man said the checks added up to around $11,000. The man said he last saw the checks inside his car around the time he went to the UPS store in New Rochelle. Later when he wanted to deposit the checks into his account, he noticed the checks were missing. The man said his car was unlocked while he was conducting business at the UPS store.
Check fraud
On Oct. 8, a Walworth Avenue man reported someone cashed a fraudulent check against his account. The check, written for $2,750, was made out to a mentorship company, of which the man knows nothing. It was a computer-generated check without a signature. Nor did it fall in line with the man's other checks, numerically.
Suspicious
A Harwood Court business owner called police because he wanted to document an incident he found suspicious Oct. 10. A man allegedly walked into the store and gave the business owner a clock that had been in his father's jewelry store in the Bronx in the late 1970s. The man also asked the business owner to appraise numerous pieces of jewelry. The business owner asked the man where he got the clock and the jewelry. The man said he worked for a lawyer who had asked him to get a value on the items. The business owner provided a rough value of the jewelry pieces, and the man gave the business owner the clock. Although no crime was committed, the business owner wanted police to document the incident in case future similar incidents occurred.
Accidents
Six car accidents were reported in the village this week.
Firefighters
According to Scarsdale Fire Chief James Seymour, firefighters responded to 34 incidents this week, including the incidents listed below.
On Oct. 11, firefighters responded to a report of a natural gas odor in a Richbell Road house and detected positive readings for explosive gas near the gas regulator. Firefighters called Con Edison and stood by.
On Oct. 11, a Brookline Road resident reported a carbon monoxide alarm sounding in the house. Firefighters discovered elevated CO levels in the basement. Residents evacuated the house. Con Edison determined the CO was coming from a malfunctioning oil-fired boiler. The boiler was shut down, and firefighters ventilated the house. Boiler service was recommended.
On Oct. 11, an East Parkway apartment resident accidentally left a stove burner in the "on" position while the resident was out of the apartment. An odor of natural gas developed. Firefighters shut off the stove and ventilated the apartment.
On Oct. 12, firefighters helped Con Edison gain entry to a Boulder Brook Road house to evaluate possible interior infiltration of gas from gas leak at the resident's outside meter. No gas readings were found inside the house.
On Oct. 13, water was leaking from beneath a cabinet holding a coffee station in a convenience store on Scarsdale Avenue. The water was accumulating on the floor near electrical outlets. Firefighters shut circuit breakers to the outlets, unplugged appliances and advised staff to call an electrician and a plumber.
On Oct. 13, a metal street lamp on Garth Road was reported to be smoking, possibly due to an electrical short in the wiring. Firefighters did not see the fixture smoking, but checked it anyway. A check with an electricity sensor determined the pole was not energized and was safe. The highway department was notified to check the fixture the following day.
An outdoor barbecue grill on White Birch Lane was leaking natural gas Oct. 13. Firefighters determined the gas line had been severed due to movement of the grill. They shut the gas supply to the grill and stood by for Con Edison.
This report covering police and fire department activity from Oct. 8-14 has been compiled from official information.



This police report is sponsored by Scarsdale Security who does more than just security. Contact them about remote video for your home or business. Call 914-722-2200 or visit their website.

Add a comment