Fall off the Bone BBQ and More at Smokehouse Tailgate Grill
Monday, 16 July 2018 14:29
Last Updated: Monday, 16 July 2018 14:31
Published: Monday, 16 July 2018 14:29
Judie Dweck
Hits: 3189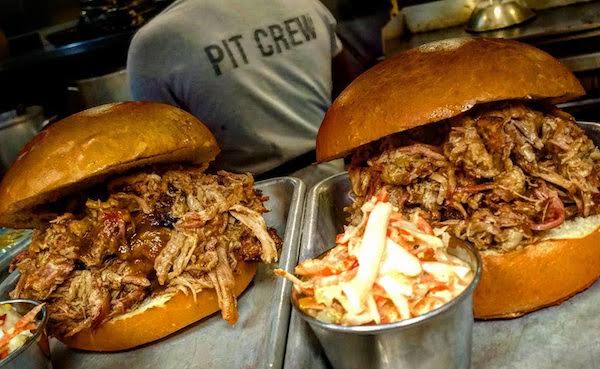 With the warm days of summer upon us, we think of barbecues and grilled treats. Enjoy the taste of bbq without the fuss of preparing it yourself by taking a ride to Smokehouse Tailgate Grill in Mamaroneck, and you can savor a great variety of rubbed, smoked and grilled delights and much more. I was first introduced to Smokehouse Tailgate Grill several years ago, when owners Justin Zeyzoonian and Mike Hofer opened a casual eatery in New Rochelle near Iona College. At the time, they were contemplating a second venue and two years ago Smokehouse Tailgate Grill opened in Mamaroneck.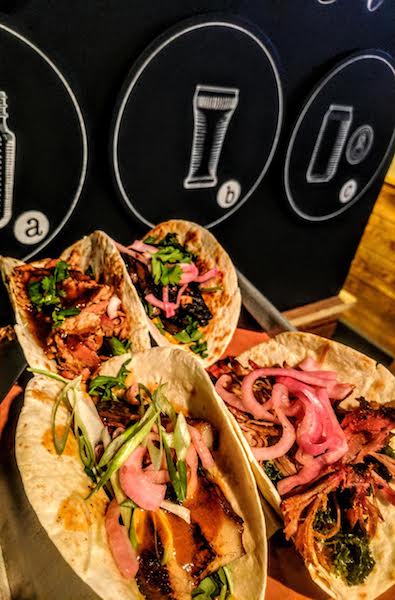 Located on busy Mamaroneck Avenue with Sal's Pizza on one side and Subway on the other is the casual friendly and delightful Smokehouse Tailgate Grill. The brick faced exterior has a couple of beer keg tables and stools perfect for an outdoor snack and drinks. Enter the space, and choose to dine at tables, booths, high tables or at the roomy bar. The light colored wood shellacked tables are well spaced for maximum comfort. There are many television screens tuned into a variety of sports events; tennis and golf accompanied my recent visit. Blackboards illustrating the various cuts of meat, as well as those announcing daily specials line the walls. The bar is well stocked with a large selection of beers and wines Many unique inventive cocktails such as watermelon froze, peach plum, and smokeshow are offered. Their "fresh shook " lemonade was a perfect accompaniment to their food.

When asked to describe their restaurant, Justin Zeyzoonian simply said, "bbq, burgers and beer." He added, "We believe in fall off the bone barbecue. We brine, marinate and dry rub our meats for good results. We believe in hard work for ourselves and our staff. Our chef, Anum Bandele started as our dishwasher in our New Rochelle venue and worked his way up to executive chef here in Mamaroneck because of his talent and work ethic."

Casual and fun is the name of the game here. Our table setting included a bucket filled with serviceable knives and forks, paper napkins, and a shaker filled with a fragrant dry rub mix. The aromas of onion, garlic, Cajun seasoning, paprika, salt and pepper lent a nice touch. A container of hand wipes was a thoughtful addition, since things can get quite messy here.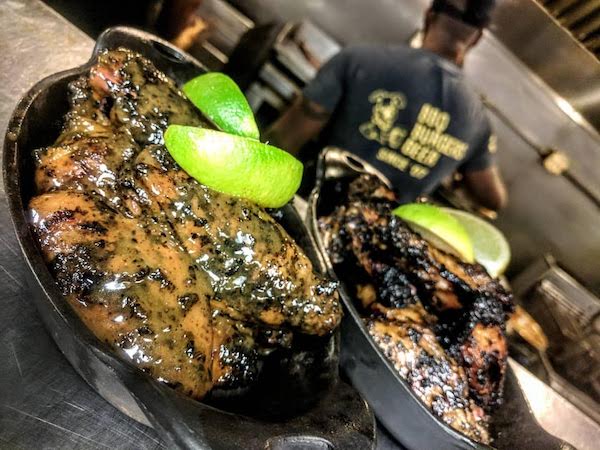 On to the food. The recipes are not limited to one regional style. They are a creative combination of ingredients for sauces and rubs. There are small apps and big apps. We bit into the flaky pastry of our empanadas to reveal a braised brisket and mozzarella filling. Served with a cilantro and herb mayonnaise based sauce, they were divine. Pork belly tacos followed. The tortilla was generously filled with thickly sliced smoked pork belly, arugula, pickled red onion, cilantro and a Korean flavored barbecue sauce with sesame seeds. The sauce permeated the arugula for a wonderful flavor. Other small apps are smoked meatball sliders, bacon fried baby back ribs, house made pork sausage platter, and Guinness French Onion Soup. From the big apps, we sampled some chicken and waffle sliders. This dish has become very popular. Here, the chicken was fried to perfection and nicely seasoned. Other popular big apps were belly fries with smoked pork belly, fries, fontina and a runny egg, as well as pulled buffalo chicken.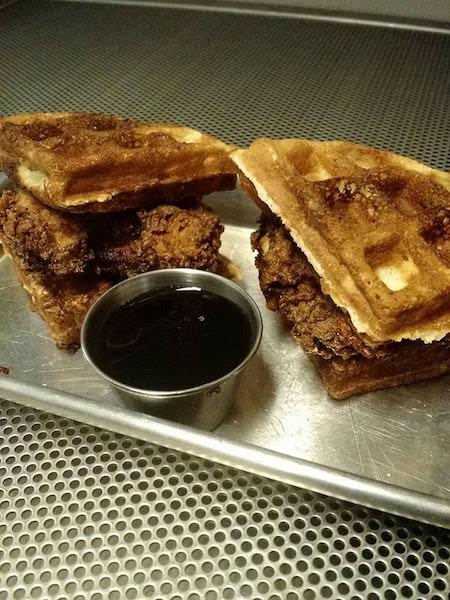 The greens section includes a wedge blt, cranberry, apple, pecan and mozzarella with a raspberry vinaigrette, or grilled corn and tomato with pineapple jalapeno vinaigrette. Chicken or seared ahi tuna can be added to these salads. How refreshing to see innovative salad choices. We moved on to the tailgate wings. They were dry rubbed, smoked, grilled and rolled. They were meaty and really finger licking good. After a few of these the wipes on the table certainly came in handy. From the pit, smoked St. Louis ribs, crispy skin chicken and smoked pork shank glazed with bbq sauce over risotto are awaiting my tasting at future visits. These items arrive with an excellent cheddar cornbread. Drizzled with agave butter, it was a fine addition to our meal.

Pit plates are a nice dinner choice from the hand cut ribeye with crumbled blue cheese, fried mushrooms and whipped potatoes or cast iron salmon, blackened and citrus glazed. A mixed grill for 2 includes smoked chicken, ribeye, ribs and side dishes. From the doughboy section, we enjoyed pulled, dry rubbed, smoked pork shoulder on a potato roll. A couple of sides of red pepper slaw, spicy and crunchy kale slaw with red onion and creamy dressing added a nice kick to our pulled pork. Another very good doughboy selection is the tuna taco. The thick, blackened, slices of tuna, cooked medium rare was combined with arugula, pickled jalapeno slices, lime zest and chili aioli. Several handmade ½ pound burgers in many variations are yet to be tried.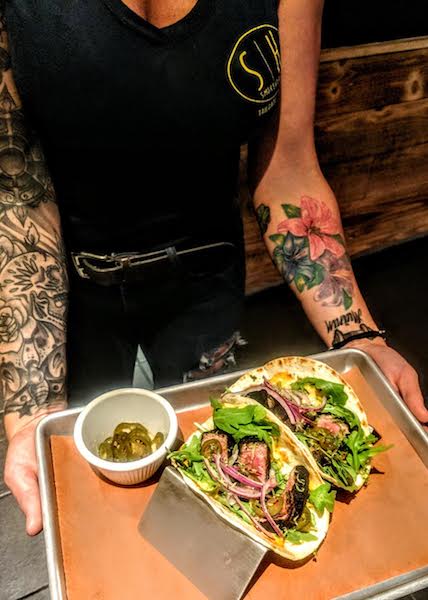 For dessert, try the cast iron cookie. What could be more satisfying than a freshly baked to order warm chocolate chip cookie, from a recipe of Zeyzoonian's Mom, topped with Longford's vanilla ice cream? Yummy. A fresh fruit cobbler with a homemade crust and that rich ice cream, mascarpone cheesecake and iced coffee bread pudding are enticing as well.

For a friendly, fun filled meal visit Smokehouse Tailgate Grill and enjoy some of the best wings, ribs , burgers and much more. Keep in mind, the menu at Smokehouse provides perfect party food and they will cater parties for you at their place or yours.

Smokehouse Tailgate Grill
320 Mamaroneck Avenue
Mamaroneck
(914) 341-1655
Cornbread

1 Box (5lb) of corn muffin mix
6 oz cheese sauce ( we have a proprietary sauce, but any store bought sauce would work as well)
1/4 cup brown sugar
5 cups water

Mix all ingredients with stand mixer until very smooth. Spread about an inch thick across deep sheet pan. Bake at 350 until golden brown. Cut into 1"x1" squares

Blackened Tuna Tacos

Blackened seasoning:
2oz cup kosher salt
1.5oz cup white sugar
5oz paprika
3.75oz cumin
3.75oz garlic
2.5oz coriander
2.5oz fennel seeds
2.5oz black pepper
1.25oz celery seed, chili powder, ground basil, oregano, ground ginger, granulated onion

Mix all seasoning together in grinder or robo coupe to blend smooth. Bredge 6oz raw tuna loin in blackened seasoning, flour, and 4oz cajun seasoning. Pan sear until desired temperature (recommended medium rare). Slice into medallions and place in 6" soft shell tortilla (corn or flour based on preference) over arugula. Top with salsa (recommended a light salsa like pineapple) & aioli (mayonnaise based).