Greenacres Goes Under the Sea
Wednesday, 30 January 2019 17:45
Last Updated: Wednesday, 30 January 2019 18:10
Published: Wednesday, 30 January 2019 17:45
Joanne Wallenstein
Hits: 1768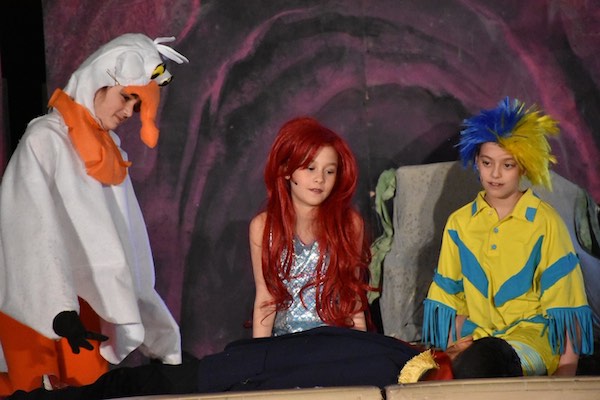 Scuttle, Ariel and Flounder come to the aid of Prince Eric who's fallen overboard. Left to right: Salma S., Blair R., Ava G., Arjun B. (laying down)Greenacres students showcased their talents in two performances on January 26 and 27 in performances of The Little Mermaid Jr. Two casts comprised of 106 Greenacres students appeared in four performances of the play which was produced through the collaboration of the Greenacres PTA with Westchester Sandbox Theatre. Dedicated parent volunteers supported the children, spanning grades kindergarten through five, through their rehearsals and performances.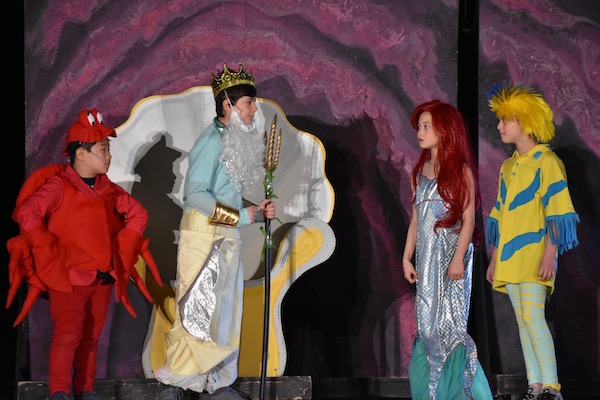 Sebastian and Flounder support Ariel as her father, King Triton warns her of the dangers of the human world. Left to right: Orson H., Dylan L., Blair R., Ava G. Photo by Susan Rudsenske.
Once again, the School Play Committee teamed up with the Greenacres Community Service Committee to help support the school's non-perishable, cold weather food drive for Feeding Westchester which ran from January 14th through the 28th. Every attendee was asked bring at least one item to the show as payment for the fun. Greenacres students collected a total 904 pounds of food, the equivalent of 753 meals worth of food items.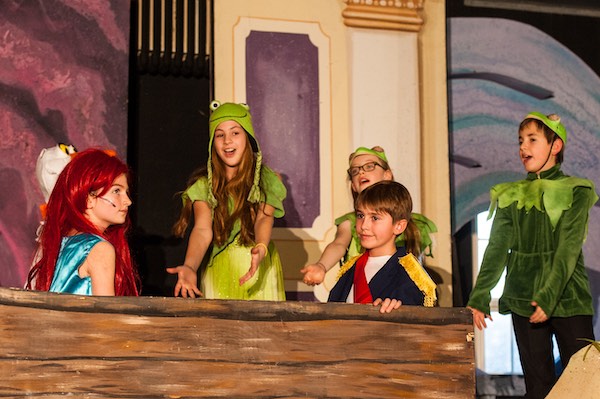 The lagoon animals help sing "Kiss the Girl" to Prince Eric and Ariel. Left to right: Kate O.; Leah B.; Kate S.; Xavier S. Photo by James Faucette.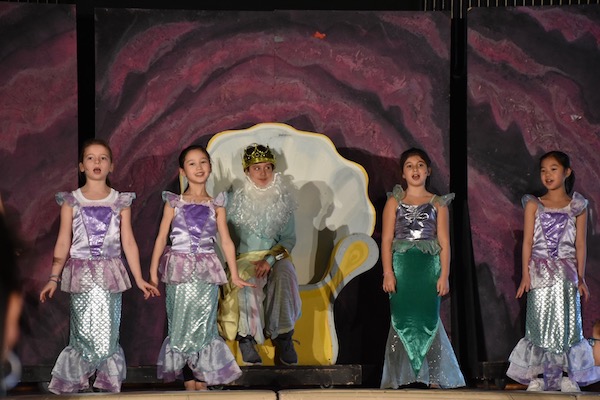 The princesses introduce themselves as the daughters of Triton. Left to right: Lois L., Whitney R., Dylan L., Ivy F., Isabella T. Photo by Susan Rudsenske.
Photos and text provided by Toni DiMartino-Stebich, Greenacres PTA Secretary/Publicity Chair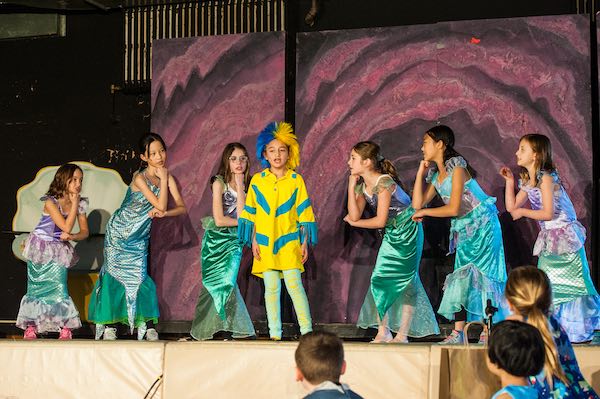 Flounder and the Princesses sing "She's in Love." Photo by James Faucette.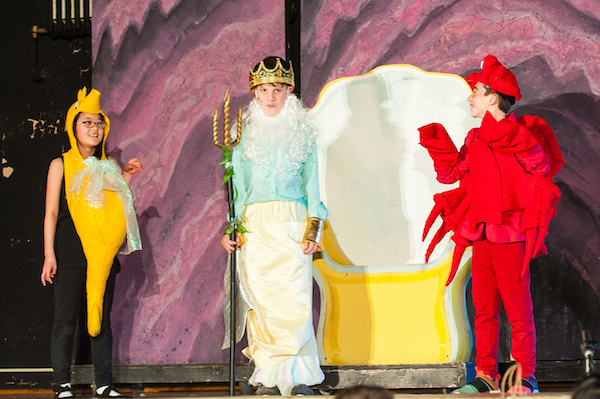 The Seahorse and Sebastian visit King Triton's court. Photo by James Faucette.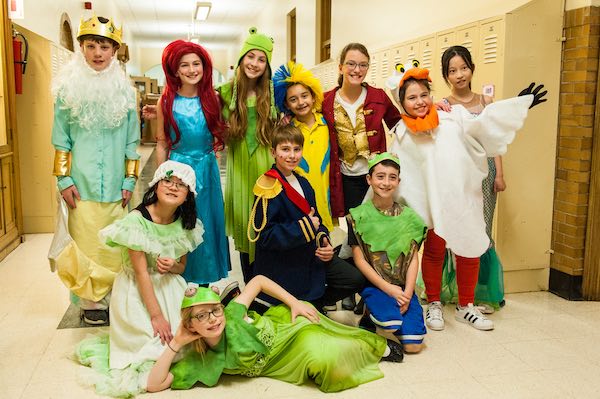 The 5th grade members of Cast B - Photo by James Faucette