Baroque and Beyond at Hoff Barthelson
Thursday, 21 February 2019 09:30
Last Updated: Thursday, 21 February 2019 09:32
Published: Thursday, 21 February 2019 09:30
Joanne Wallenstein
Hits: 1576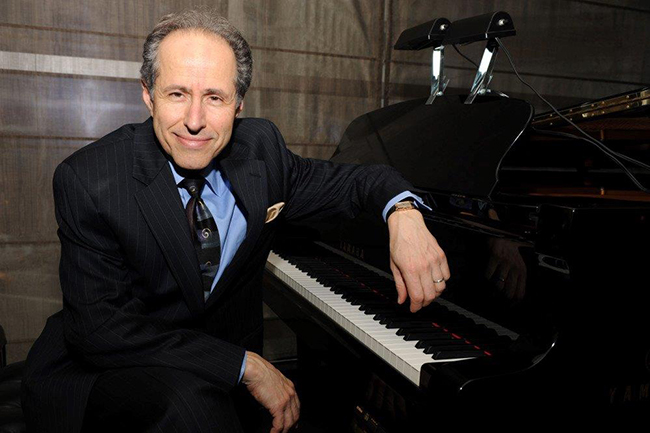 Pianist Michael Boriskin
Baroque and Beyond, Hoff-Barthelson Music School's week-long Festival celebrating music composed between 1600 and 1750, takes place Saturday, March 9, 2019, through Saturday, March 16, 2019. The Festival, featuring music of great Germanic composers – Bach, Telemann, and Handel – as well as masters from other lands, includes student recitals, a lecture on the life and works of J.S. Bach, presented by Michael Boriskin, Artistic Director of the Copland House, and instrumental and choral ensemble concerts. The Festival is made possible by a generous grant from the Westchester Community Foundation.
Baroque and Beyond is part of the School's "Festivals in Style" that introduces students to music from specific periods of music. Students enjoy the opportunity for detailed study of period solo and ensemble works and are invited to audition to participate in recitals. Auditions are adjudicated by faculty panels. Executive Director Ken Cole said "Experiencing the audition process is an important learning experience for every music student, thus Baroque and Beyond and the Contemporary Festival that follows in May provide vital opportunities for students at all levels to become acquainted with the rigors of auditioning – a character building experience second to none!"
On Saturday, March 9, and Sunday, March 10, 2019, at 7:00 pm, student performances will take place at the Community Unitarian Universalist Congregation, 468 Rosedale Avenue, White Plains. Ensembles scheduled to perform include the Festival Orchestra (Jun Nakabayashi, director); Suzuki Strings (Barbara Berg and Erich Schoen René, coordinators); Flute Clubs (Donna Elaine and Joseph Piscitelli, directors); Symphonette and Chamber Orchestra (Robert Schwartz, director); Chamber Choir (Laura Green, director); Viola Clubs (Naomi Graf, director) and Wind Ensemble (Joseph Piscitelli, director). Admission is a suggested donation of $20. Students may attend free of charge.
Student recitals are scheduled at the Music School during Festival week. Visit the School website – www.hbms.org – for dates and times. These recitals are free of charge.
All Bach All the Time: Great Composers Lectures Series at Hoff-Barthelson
Hoff-Barthelson Music School's Great Composers Lecture Series for music aficionados continues on Friday, March 15, 2019, at 11:00 am with All Bach All the Time.
How is it that a dutiful, local church organist, who labored diligently in his weekly duties providing music for Sunday services, came to be regarded – along with DaVinci, Michelangelo, and Shakespeare – as one of the icons of all of Western civilization? Bach's music represents the pinnacle of intellect and beauty – both individually and combined. His body of work is immense – including not only hundreds of cantatas for his church services, but also epic musical manifestations of the mass and passions. Even his purely instrumental compositions, intended "simply" for study or "for the pleasurable diversion of music lovers" reside on an artistic Mount Olympus. Prepare to scale the musical heights of the heart and mind with Michael Boriskin, "our fearless tour guide, who always offers an adventure for the audience" (The New York Times).
The lecture takes place at the School, 25 School Lane, Scarsdale. Admission is $25. HBMS students may attend free of charge. Space is limited; reservations are strongly encouraged.
For additional information, or to reserve seats:
hb@hbms.org; 914-723-1169; www.hbms.org
About Michael Boriskin:
Hailed by American Record Guide as "one of the most skilled and versatile musical artists of his generation," internationally-acclaimed pianist Michael Boriskin has taken listeners in over 30 countries on provocative journeys across four centuries of music. From Berlin to Buenos Aires and Toronto to Tokyo, he has appeared at major concert halls and festivals, including the Kennedy Center, Carnegie Hall, Lincoln Center, Ravinia Festival, BBC in London, South West German Radio, Vienna's Arnold Schoenberg Center, and Library of Congress.
He has performed as soloist with leading orchestras and as guest artist with countless chamber ensembles and has recorded extensively for SONY Classical, Naxos, New World, Bridge, and other American and European labels. He is a much-sought-after lecturer on both sides of the Atlantic, and is a familiar presence on National Public Radio as a performer, commentator, and host. He also served as Music Director of Mikhail Baryshnikov's fabled White Oak Dance Project, and is a program advisor for the New York Philharmonic, Carnegie Hall, the U.S. Department of State, and many other preeminent institutions.
He is the longtime Artistic and Executive Director of Copland House, the award-winning creative center for American music based at Aaron Copland's National Historic Landmark home in northern Westchester.