A Dazzling 4th of July Fireworks Show at the Scarsdale Pool
Wednesday, 03 July 2019 14:05
Last Updated: Thursday, 04 July 2019 09:09
Published: Wednesday, 03 July 2019 14:05
Jamie Robelen
Hits: 2167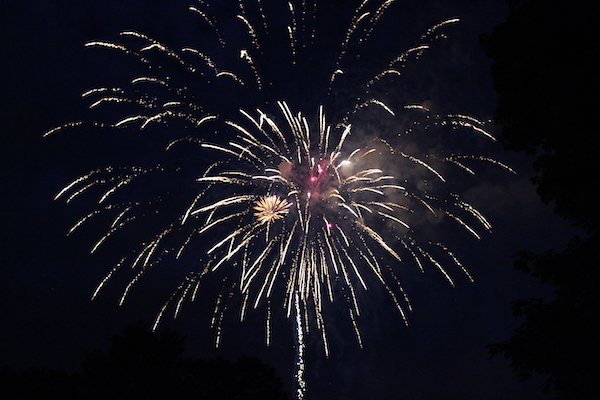 Families flocked to the Scarsdale Pool on Tuesday, July 2, for the annual 4th of July fireworks display. Like every year, everyone is welcome to attend, whether or not they are members of the pool. People came early to get good seats; even at six o'clock, the pool area was filling up. In addition to the pool's snack bar, there was a Nathan's Famous Hot Dogs truck and two ice cream trucks for everyone to enjoy. SVAC provided water to all and there were EMTs to attend to any emergencies. Some of the EMTs present were the recent SHS graduates who'd completed the EMT course for their senior options.
Starting at 7:30pm, the Westchester Band provided wonderful music for all to listen to. They played a wide variety of pieces, from a West Side Story medley to Stevie Wonder's Sir Duke. As the fireworks drew closer, they played a medley of popular songs from World War II and other patriotic tunes, including Anchors Aweigh and You're A Grand Old Flag.
The fireworks were beautiful and fascinating to all. The big finish had everyone gasping and applauding. The 2019 Scarsdale Pool fireworks were a great success.