Scarsdale Gift Guide for 2017: What's in Store
Details

Written by

Joanne Wallenstein

Hits: 3079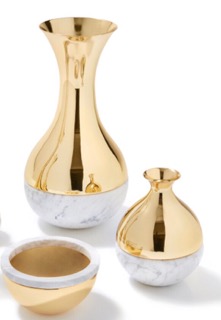 No need to leave Scarsdale to find great gifts for family, friends, colleagues, neighbors and everyone you wish to thank at the end of the year. The Scarsdale retail scene is experiencing a resurgence and you can find nice merchandise and support Village businesses by shopping local.
Here are just a few places to shop for the holidays:
Current Home is the place to find the perfect gift for everyone on your list. Looking for something unique and special? Feast your eyes on these gorge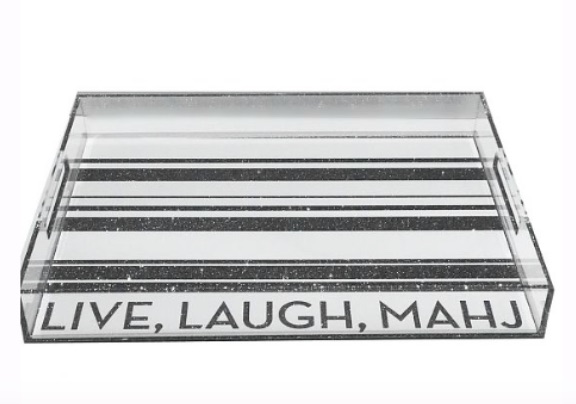 ous vases, bowls and candlesticks. The contrast of the Italian marble against the polished metal exudes a bold and modern vibe. All pieces available in gold and silver. If you're looking for a gift that is more personal, they offer customized throw blankets and trays that everybody loves. Stop by the store to see their many other options for holiday gifts.
Current Home
Golden Horseshoe Shopping Center
(914) 723-2462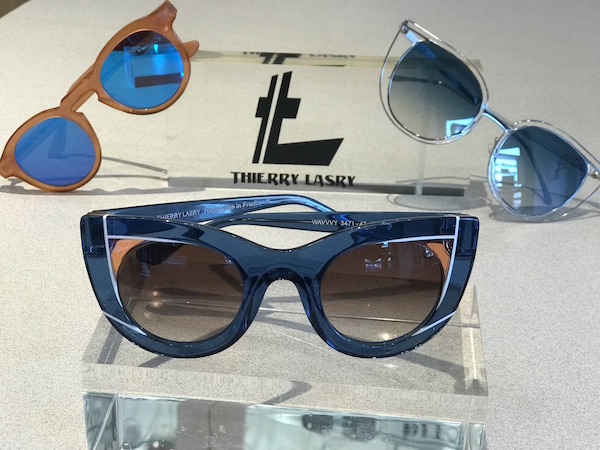 Eye Gallery of Scarsdale invites you to see the newest styles from Thierry Lasry, dazzling eyewear showing rich colors and mirrors. The newest Cutler and Gross sunglasses with round colors and mirrors are one of the many new styles they have for winter! See these as well as styles from Barton Perreira, Salt, Dior, Chanel, Dita, Matsuda, and countless others!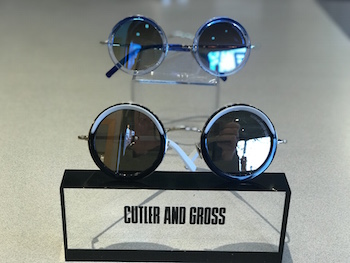 Eye Gallery of Scarsdale
Drs. Michael and Jay Rosen
8 Spencer Place
914-472-2020
I Am More Scarsdale is the newest addition to the Village. They are a unique women's boutique, featuring the hottest new trends in fashion, accessories,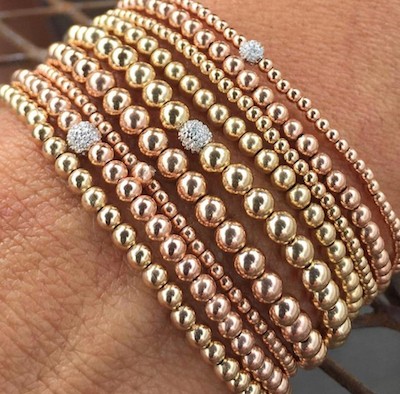 athleisure and jewelry. Their mission is to empower women to make them feel confident. They carry the work of up and coming established women-owned businesses and designers. For the holidays, check out these gold beaded bracelets from Karen Lazar. A gorgeous addition to your jewelry collection, these bracelets can be stacked with other bracelets or worn by themselves as a minimalist statement.
I Am More Scarsdale
6 Spencer Place
Scarsdale, NY


Lulu Cake Boutique has a special holiday menu with signature sweets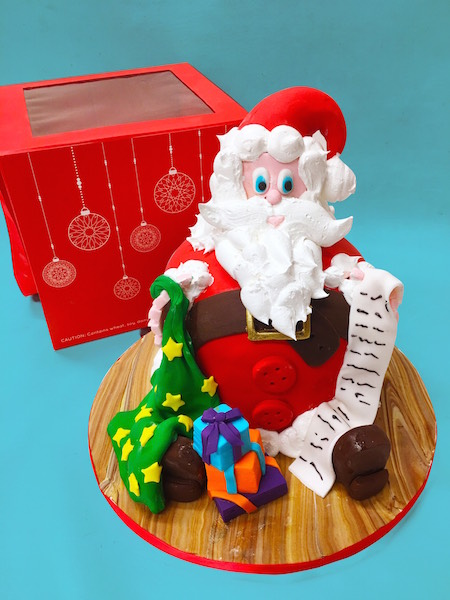 for Hanukkah, Christmas and New Years. They have created a 3D Santa cake, in three sizes, serving 15, 25 or 35 people. Dazzle your guests with this creative confection featuring Santa, a gift list and wrapped presents in red, green, purple and blue. Also on the menu are three variations on "Buche de Noel" in Valrhona chocolate, nutella with candied hazelnuts or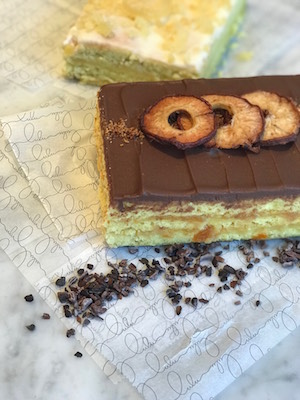 pistachio salty caramel with dark chocolate. Also special for the holidays are artisan rainbow cookies in apricot pear and almond, lemon and candied ginger and chocolate framboise raspberry. Sounds delectable! Don't forget their yodels, assorted retro twinkies and rugelach as well as the original Sarah Bernhardts from Jesperson's recipe.
Order today. Lulus will be open on Christmas Eve, December 24 and New Year's Eve, December 31 for pick-ups from 9 am to 1 pm.
Lulu Cake Boutique
40 Garth Road
Scarsdale NY 10583
(914) 722-8300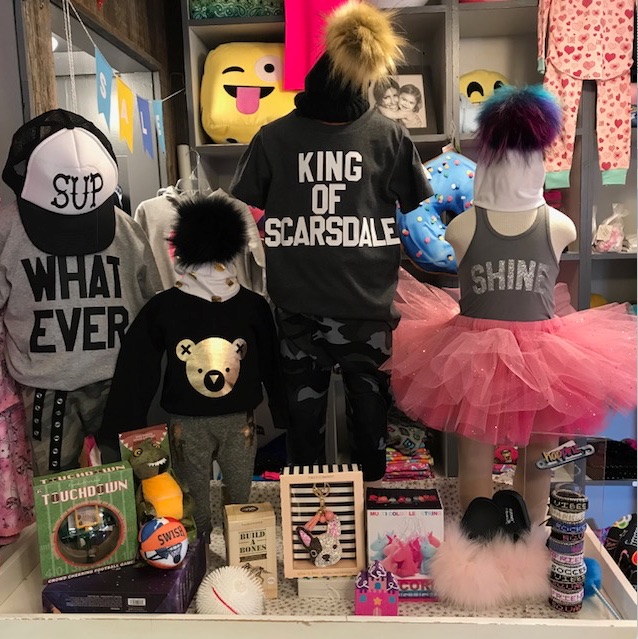 Wyatt Lily specializes in putting together gifts for babies, for birthdays and for no reason at all. They mix statement pieces of clothing with a cute accessory, book or game to make the package feel complete. Unique gifts you won't find anywhere else sized for boys and girls, newborns through size 16. For the holidays, try Wyatt Lily's custom glitter bar with custom made onesies to T-shirts from newborn to adult adorned with any saying that you want. Makes a great gift. Normally $38-$46. Mention the Scarsdale10583 gift guide and the price is $30 now through December 20. Shop Wyatt Lily on Instagram at @wyattlilyboutique.

Wyatt Lily
1 Chase Road
Scarsdale, NY 10583
(914) 472-1930

Zachys Wine and Liquor: Let's face it, finding the perfect gift for everyone on your holiday list can be difficult (and time consuming)! At Zachys, they believe you can't go wrong with the gift of wine. No need to worry about getting the right size or color; wine delivers a sense of luxury and pleasure.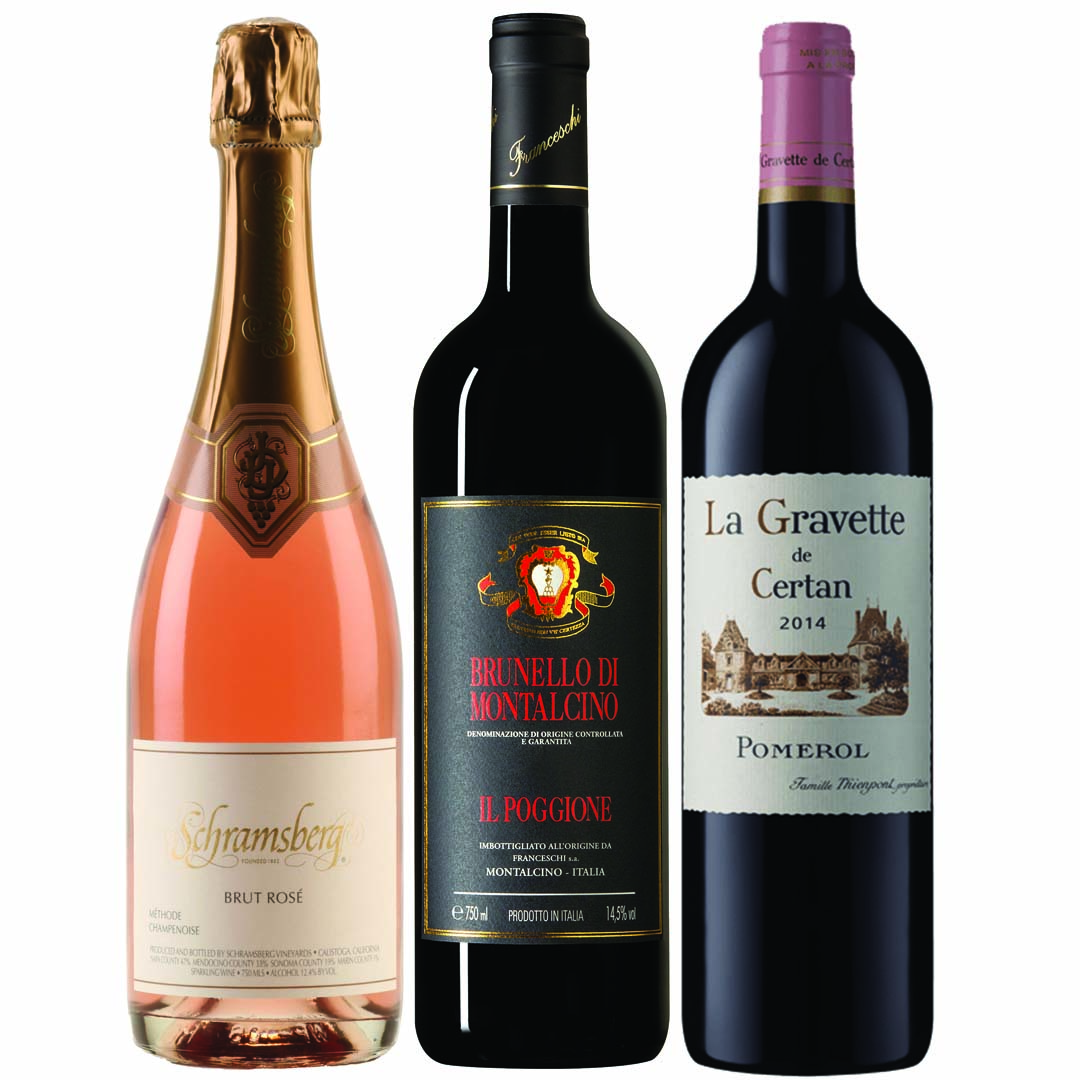 Their knowledgeable staff has done the work for you, curating a selection of premium gift packages guaranteed to "wow" any wine enthusiast, from novice to collector. Ranging from Italian to French, Californian to "World Traveler" (assorted region pack), each gift includes three 750ml selections accompanied by wine information and tasting notes, starting at only $75. Make Zachys your go-to wine gifting destination this holiday season!
Featured Selection:
Premium World Traveler Package (#406752): An assortment for the wine lover who enjoys French; Italian and California wines. The Premium World Traveler Package features a brut rosé from America's House of Sparking Wine; a difficult-to-obtain Bordeaux from Pomerol; and "one of the Year's Best Brunellos" from the 2012 vintage.
Brunello di Montalcino Il Poggione 2012 (93JS/93+VM)
Schramsberg Brut Rose 2013
La Gravette de Certan 2014
Zachys Wine & Liquor
16 E. Parkway, Scarsdale
(914) 874-8000
Order here!


Add a comment
Simple and Satisfying Japanese Fusion at Ichiro in White Plains
Details

Written by

Judie Dweck

Hits: 2657
The comfortable and spacious Japanese fusion restaurant, Ichiro, has been gracing Mamaroneck Avenue in White Plains for five years, offering a lovely dining experience in which guests can savor the clean simplicity that is Japanese cuisine along with the flavors of other Asian cultures.

Ichiro, on busy Mamaroneck Avenue offers a refined dining experience. It seats from 90 to 100 guests, with an additional party room accommodating 30 to 40. The main dining room is separated from the bar and sushi bar by an attractive bamboo partition. There are several large tables adjoining the bar as well as banquettes opposite the sushi bar. Colorful murals of Japanese food service adorn the walls of these banquettes, where I recently dined. It gave us the opportunity to observe the sushi chefs wielding their knives in preparation of their fish delights.

I enjoyed chatting with the enthusiastic general manager Danny Zheng. He started in the food business as a boy of fourteen and is an accomplished sushi chef, as well as a serious manager. "We care about our food and because it is so fresh, I believe we have the best food. Our dishes are both traditional and creative. "We use no MSG and all of the sauces at Ichiro are prepared by Zheng. Ichiro is a Japanese fusion spot and other countries that are represented here are China, Thailand, and Korea. "In the future I hope to open restaurants in other locations. We pride ourselves in our consistency and have had the same talented chefs since opening 5 years ago. Our menu choices are extensive with the common quality of freshness of ingredients and beauty of presentations. Our use of natural fresh ingredients is the essence of Japanese culture."


To start, we enjoyed several tasty appetizers. Korean BBQ beef short ribs derived their flavor from marinating in a mixture of kiwi to tenderize the meat, soy sauce, sugar, sesame oil, ginger, garlic and scallions. The resulting flavor was excellent. This is one of the most popular dishes on the menu. Ichiro uses about 70 pounds of short ribs every week. Fried Kumamoto oysters enrobed in egg and panko crumbs were fried in vegetable oil at just the right temperature to achieve a crispy coating. One bite revealed the tender oyster. Served on a paper doily, which absorbed any excess oil, these were delightful tidbits. A house made duck sauce enriched with fresh apples shared the plate. Duck rolls arrived as tortilla strips filled with sliced boneless duck, cucumber matchsticks and lettuce rolled up and accompanied by hoisin sauce.

The sushi bar is bustling with several very capable sushi chefs creating their wonders with a pristinely fresh selection of fish which arrives 3 times a week. Choose from sushi bar appetizers such as truffle salmon, yellowtail jalapeno, king crab or tuna pizza, toro tartar, or blue crab avocado, or as we did,
with new style sashimi. This was yellow tail with a Thai inspired sauce, salmon with a mango and passion fruit sauce and tuna with a foie gras topping, a unique and interesting combination. Sushi and sashimi in about 30 varieties can be ordered a la carte or as combination entrees. Some special sushi bar selections are live orange clam, live scallop, and live uni and Kumamoto oysters. There are Naruto and vegetable rolls and about 20 special rolls. The Mango Hawaii roll was colorful with salmon and avocado wrapped in rice and covered with balsamic glazed mango slices and wasabi tobiko. The angry dragon roll boasted tempura shrimp, spicy tuna, papaya and soy bean paper topped with shreds of spicy king crab meat and a sprinkling of the extravagant slivers of black roasted seaweed. Yet to be tried are other enticing special rolls of Ichiro sushi sandwich, invention roll, California sunshine roll and Chilean Sea Bass roll.


We moved on to an entrée of spicy jumbo prawns in mango sauce. The jumbo shrimp combined with crisp snow peas, sliced mushrooms, onions, red peppers and sliced fresh mango are a popular choice. This sweet and spicy dish appears on many menus but is distinctive at Ichiro because of the use of fresh mango and vegetables. Other Asian possibilities are General Tso's Chicken, ginger duck, Thai style red snapper and sesame chicken. Hawaiin fried rice with shrimp, roasted corn, carrots and peas and pineapple is adorned with a mound of macadamia nuts for an island flair. Steak Kew was wok pan seared cubes of filet mignon with a toss of steamed fresh vegetables with a nuco cham sauce. Teriyaki, tempura, noodle dishes and hibachi meals are popular choices, as well. A selection of gourmet choices include organic roast chicken, roast duck breast with plum wine sauce, rack of lamb and surf and turf, black cod and lobster with creamy yuzu miso truffle sauce and Chilean sea bass are yet to be tried.


For dessert, fried bananas, green tea tiramisu, or cappuccino truffle are some of the elaborate offerings but I chose to end my glorious meal with simple green tea or red bean ice cream. A large selection of sake as well as cocktails and beer can enhance your dining experience here.

Ichiro also offers an all you can eat menu option both on weekdays and weekends. If you choose this option you will be presented with a checklist menu with many sushi and kitchen selections. There is unlimited sushi, sashimi, appetizers, teriyaki, noodles, and the list goes on. The quality of this type of meal at Ichiro is the same as the regular menu, where everything is made to order and the fish selections are top grade. Monday through Friday offers kitchen lunch specials, lunch bento boxes, sushi bar lunch specials and roll combinations.
Ichiro translates as "first rich son." Ichiro in White Plains is a restaurant rich in the fresh and natural tastes that constitute Japanese cuisine. Enjoy a meal here soon.

Ichiro
80 Mamaroneck Avenue

White Plains, New York
http://ichirofusion.com/
914 437 8688

Recipe:
Jumbo Shrimp in Spicy Mango Sauce (Serves 2)

1 pound jumbo shrimp, deveined and shelled
1 Tbsp. vegetable oil
2 mushrooms, sliced
½ medium onion thinly sliced
1/2 red bell pepper, sliced
4 snow peas
5 ounces fresh ripe mango, sliced
2 ounces fresh pineapple, diced
2 ounces passion fruit juice
2 ounces sweet chili sauce
½ ounce Sriracha.

Heat oil in a wok. Add shrimp and vegetables and pan fry until shrimp turn pink. Add remaining ingredients and toss until all ingredients are well mixed. Serve.
Add a comment
Fiddler on the Roof On Stage at SHS: Buy Your Tickets Now
Details

Written by

Joanne Wallenstein

Hits: 1646

The SHS Drama Club will perform Fiddler on the Roof next weekend in the high school auditorium. There will be music, dancing and a timeless story to entertain the entire family.
Performances will be held on Friday, November 17th and Saturday, November 18th at 7:30pm, as well as Sunday, November 19th at 2pm.
Thanks to photographer Jon Thaler for these beautiful photos from the dress rehearsal. See more photos and buy there here:

Tickets are available at shsdc-fiddler.eventbrite.com or at the door.
Synopsis:
It is 1905, and life in the Russian village of Anatevka is as precarious as a fiddler on the roof, yet, through their traditions, the villagers endure. The story centers on Tevye, the father of five daughters, and his attempts to maintain his Jewish religious and cultural traditions as outside influences encroach upon the family's lives. Tevye must cope both with the strong-willed actions of his three older daughters, who wish to marry for love – each one's choice of a husband moves further away from the customs of his faith – and with the edict of the Tsar that evicts the Jews from their village. This fresh and timely production brings the themes of a classic musical to the twenty first century in a way that will leave you dazzled!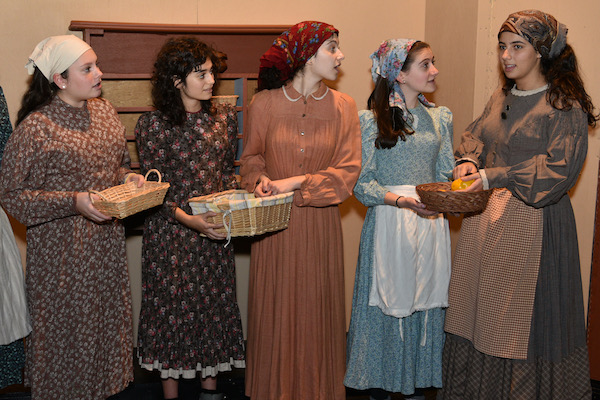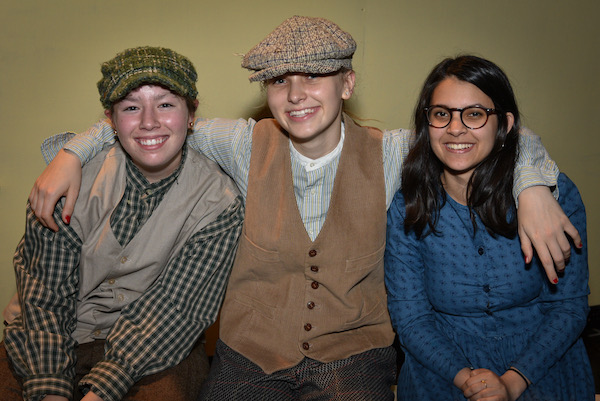 Add a comment
These Common Mistakes Will Mess Up Your Thanksgiving
Details

Written by

Deborah Skolnik

Hits: 2008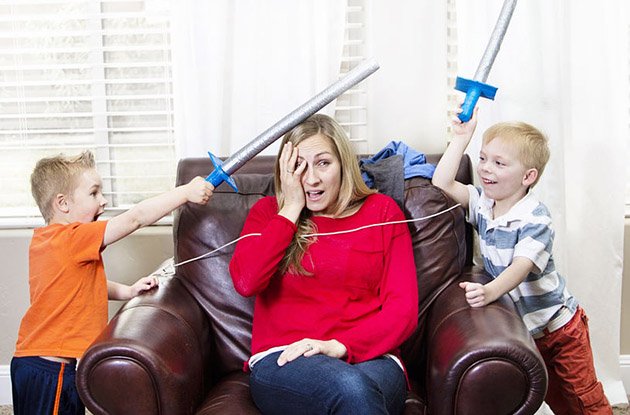 (Contributed by Deborah Skolnik, Editorial Director of NY Metro Parents) If you want to have a turkey of a Thanksgiving, just follow these steps. (And in case you don't, we have some suggestions for you!)
1. Before everyone arrives, bet out loud that your uncle will tell his same dumb jokes again. (Of course, you also won't be laughing when your kids ask "Is he the one who tells bad jokes, mommy?" when he's standing right in front of them.)
Instead: Be tolerant of your family's flaws—after all, you'll only be spending a few hours together. And remember that young kids pick up on what you say, but don't always realize it isn't nice to repeat it.
2. Apologize to everyone for everything—the state of your house, the size of the table, the overdone green beans...
Instead: Relax! Your guests can't unwind unless you do. Focus on the positive and that will be what they—and you—remember.
3. Spend the entire meal fretting that one of the children will spill cranberry sauce on your best tablecloth.
Instead: Use a paper tablecloth and put out some crayons so the kids can color on it. (Then watch as an adult, not a kid, spills the cranberry sauce. Oops.)
4. Discuss politics over pumpkin pie and watch everyone get into a big ole Thanksgiving fight.
Instead: Go around the table and have everyone share what they're most grateful for this year. Even little kids can participate.
5. Get pouty when people want to watch football instead of eating.
Instead: Realize that for some guests, football is a highlight of the holiday. This year, there are NFL games at 12:30pm, 4:30pm, and 8:30pm, and a college game at 7:30pm. Pick one or two games that matter the most to everyone, and schedule your meal around them.
6. Leave the kids to do their own thing during the football game or adult conversation time, then get upset because they made a mess or broke a vase.
Instead: Set up a dedicated play space—away from breakable items—with games, crafts, and other fun stuff for the kiddos to enjoy.
7. Let an overtired child throw a monster tantrum.
Instead: Make a bedroom, den, or other space available for napping.
8. Heroically refuse offers to help with cleanup.
Instead: Say "Yes, thanks!" You'll get your kids (and yourself) to bed sooner.
Scarsdale's Deborah Skolnik is the Editorial Director of NYMetroParents. She lives in Greenacres with her husband and two daughters. Read more here.
Add a comment
Historical Society to Premiere Documentary on the History of Scarsdale
Details

Written by

Joanne Wallenstein

Hits: 1738

The Scarsdale Historical Society has produced a new documentary video "Scarsdale in the 18th & 19th Centuries: From Hardscrabble Farms to Gracious Estates" which will be shown for the first time in the Scott Room at the Scarsdale Public Library on Wednesday, November 29th. The video is hosted by Scarsdale Historical Society VP and Historian, Barbara Shay MacDonald.

The documentary was professionally produced and directed by Scarsdale native Lesley Topping. Ms. Topping is an independent filmmaker, producer and film editor whose work includes dramatic films, documentaries, and television programs. She has edited award-winning films for the Cousteau Society, CBS, PBS, and A&E, and worked on many feature films. She also produces multimedia content for businesses and not for profits. Richard Westlein is a 12-time Emmy Award winning cinematographer and ABC cameraman. His extensive credits include "One Life to Live", "All My Children", and many ABC programs, documentaries and commercials. He is a cameraman on "The View" and the owner of Jupiter Video that provides state of the art production equipment to many companies. Lesley and Richard are cousins and often partner on independent projects.
The event at the Scarsdale Public Library will include a reception beginning at 7:00pm followed by a screening of the documentary from 7:30-8:00pm. After the film, there will be an opportunity to ask questions of Ms. MacDonald and Ms. Topping.
About the Scarsdale Historical Society
The Scarsdale Historical Society exists to discover, preserve, and disseminate historical information as well as inspire others to learn about and contribute to the history of Scarsdale and the Central mid-Westchester region.
Add a comment