Vietnamese Banh Mi with a Modern Twist in Scarsdale
Details

Written by

Judie Dweck

Hits: 3640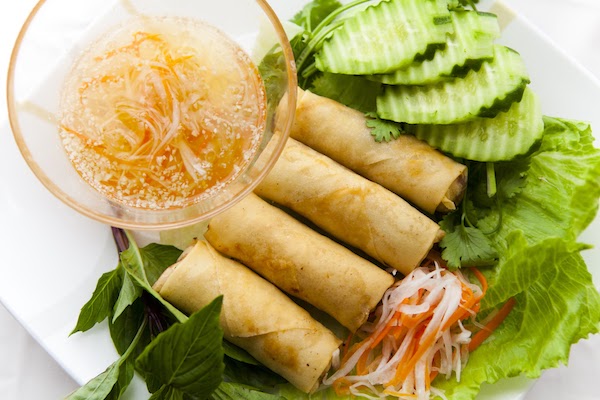 Sandwiches come in all shapes and sizes and in many international flavors. We have savored croque monsieur from France, paninis from Italy, cemitas from Mexico, cucumber tea sandwiches from England and lamb kebab pitas from the mid-east. The classic sandwiches from Vietnam have become quite popular in the tri state area and the recently opened Grab Ly's Banh Mi on Garth Road is serving these flavorful sandwiches with a modern twist.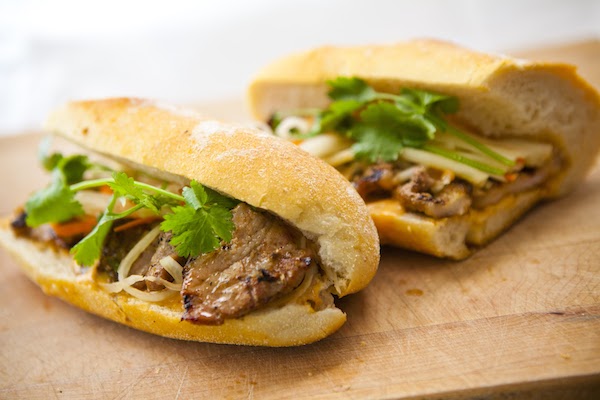 Grab Ly's Banh Mi is a tiny space with big flavors. It is sparkling clean from the stainless steel open kitchen to the front area. A wood paneled wall displays canvases of the food. There is a small counter with a few stools and a couple of benches if you choose to enjoy your banh mi in house. More popular is the take out crowd. It is convenient to the train, and you can call your order in advance. Delivery will be available in the near future.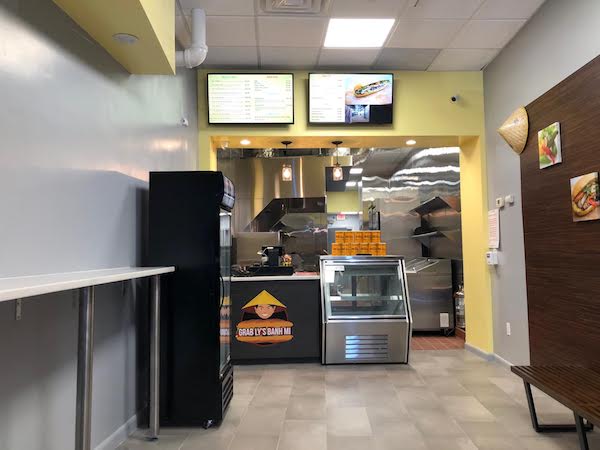 Grab Ly's is the brainchild of John Ly, the enthusiastic owner. He was a young child when he and his family arrived here from Vietnam via Hong Kong. "I enjoyed watching my father cook traditional dishes and soon became passionate about cooking. I aim to bring Vietnamese food with my modern touch to Westchester. I chose Scarsdale because this street is a high traffic area with available parking." The sense of family permeates the space. Ly's father was busy in the kitchen and his mom and sister were busy in conversation with the steady flow of people waiting for their orders. (It was only 11.30 in the morning) "I love seeing happiness on the faces of people who have tasted our food. I trained my staff, and look forward to opening additional Vietnamese spots featuring other Vietnamese specialties such as pho, the traditional hot soup. The food we offer, is part of my heritage and culture and banh mi sandwiches are my favorite comfort food." My recent visit was late morning and there was a steady flow of customers placing orders, many were returning guests, even though Grab Ly's had only been open for a week.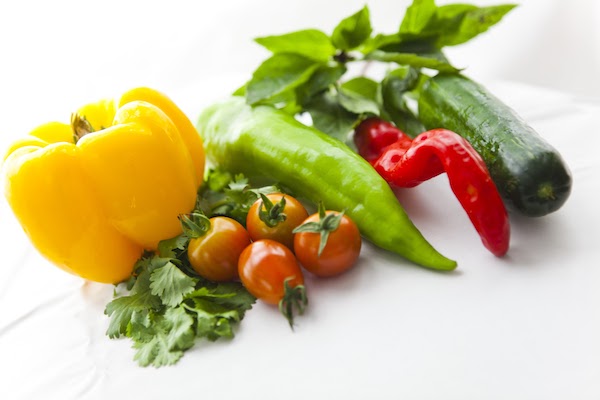 Fresh out of the fryer was a mound of avocado fries. Here, wedges of firm, but ripe avocado have been breaded with panko crumbs and fried to a golden brown. These very crisp morsels came with a well spiced sauce, a fine modern accompaniment to the 10 banh mi offerings. Egg rolls arrived in 2 varieties. We sampled both the regular, filled with minced pork, shrimp, onions, jicama, carrots and taro and the vegetarian choice, with tofu, mushrooms, carrots, jicama, onion and taro. Each order came with 2 tightly rolled cigar shaped morsels which were wrapped in traditional egg roll wrappers. A piquant sweet and sour sauce accompanied them.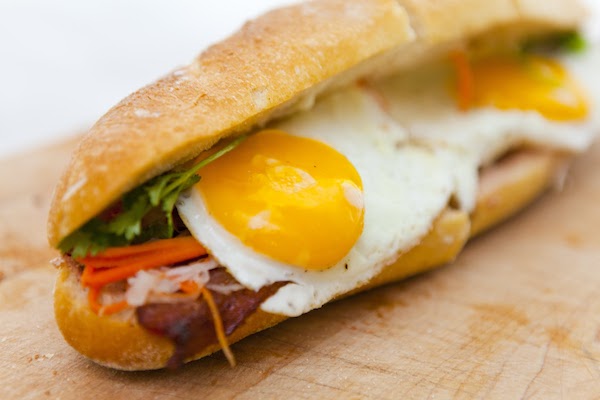 We moved on to the main attraction, the banh mi. Thinly sliced pickled jicama and carrots added to the pleasure of sampling our shaking beef banh mi. The marinated wok seared sirloin steak, was cooked to rare, as requested, and a sriracha aioli added a nice kick to this filling. Very popular is the pork belly banh mi. The grilled pork belly sits beside picked papaya slaw and a slathering of sriracha aioli. Once again the vegetables added texture to a terrific sandwich. The Baja feature shrimp. Here, a julienne of fresh carrots and red cabbage are nicely seasoned and paired with panko breaded shrimp. Served on a 10 inch baguette, as all of the banh mi here are, and finished with chipotle aioli and fresh sprigs of cilantro, it was yet another discovery of a divine banh mi. Just the right amount of spice left my tongue tingling. Waiting to be tried are banh mi of lemongrass pork, beef bulgogi, surf and turf, Thai basil chicken and the vegetarian with grilled eggplant, zucchini, yellow squash, bell pepper, mushrooms, pickled jicama and carrots and tofu aioli. Since each banh mi is prepared to order, you may alter the ingredients and level of spice to your individual taste.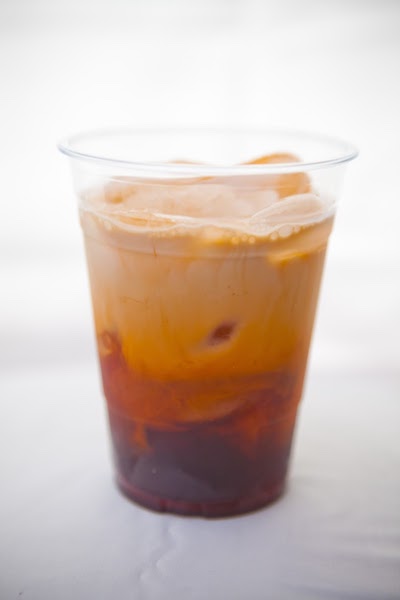 Combo specials with a banh mi, eggroll and drink are offered. Everything here is made from scratch, and the interplay of balanced flavors of sweet, salt, sour and spice, along with the texture of crunchy vegetables and crisp 10 inch baguettes, result in sandwiches brought to a new level of enjoyment.

Cans of soda, water and Snapple are available but we stayed in the Southeast Asian mood with sweet and delightful Thai iced tea and Vietnamese iced coffee with Café de Monde coffee. Each was fragrant and tasty.

My advice is to visit Grab Ly's Banh Mi soon. Choose from the many banh mi choices, open wide, and take a bite and I'm sure you will return soon. With warm weather ahead, I can't think of a nicer way to spend the day, than at the beach or at a picnic in the park with banh mi from Grab Ly's Banh Mi.

Grab Ly's Banh Mi
62 Garth Road, Scarsdale
914 574 6007

Spicy pickled Vegetables (4 servings)

1 cup raw peeled carrots, in julienne
1 cup daikon, in julienne
1 ½ cups rice wine vinegar
½ cup sugar
1 ½ tbsps. sriracha
½ tsp. salt

In a saucepan, stir the vinegar, sugar, sriracha and salt over high heat, until the sugar is completely dissolved. Allow the mixture to cool. Place the carrots and daikon in a non reactive container. Pour mixture over the vegetables and refrigerate. Serve on your banh mi.
Childhood Music Program Brings Teacher Training Workshop to Scarsdale
Details

Written by

Sarah Kazan

Hits: 1342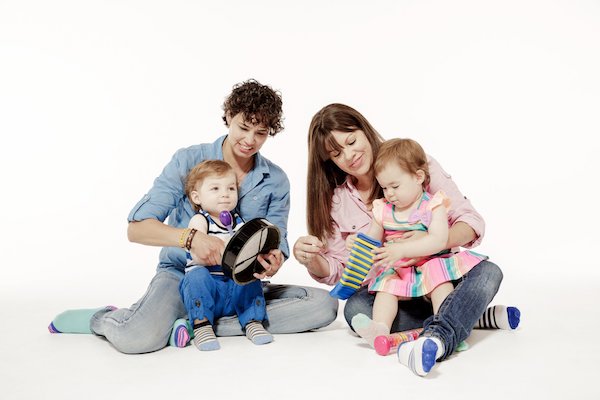 Become a Music Together teacher and begin a fulfilling and flexible career! Music Together, the award-winning, international early childhood music and movement program developed in Princeton, New Jersey, is offering an exciting three-day Teacher Training Workshop at Starlight Starbright Music, 78 Garth Road, Scarsdale, July 13-15, 2018. Participants who successfully complete the three-day training become eligible to teach Music Together classes, either at an existing location or by applying for a license to open and operate a Music Together center of their own.
Being a Music Together teacher is a flexible, fulfilling, and exciting part-time career choice. The thousands of successful Music Together teachers around the world are musicians, actors, dancers, stay-at-home parents, educators, and retirees. No formal academic degree is required to become a Music Together teacher.

The upcoming three-day workshop provides opportunities to learn about how to assess children's rhythmic and tonal development, techniques for presenting Music Together materials, strategies for lesson-planning, and much more. There will also be live early childhood music demonstration classes on each day of the workshop, teaching children and their parents using the Music Together curriculum.

Since 1987, Kenneth K. Guilmartin, Founder/Artistic Director of Music Together, has been a pioneer in teaching parents and caregivers how to nurture their children's musical growth. "Our mission is to enable children and the adults who love them to become comfortable with musical expression and to develop musically at their own pace," says Guilmartin. "Childhood music development is a natural process, just like language development. Every child is born with the ability to make music. Our teachers provide the right environment to nurture and support that music making. We welcome teachers to the Music Together community who are passionate about music education and supporting the bond that music creates between young children and their parents and caregivers."

The cost of the three-day Music Together Teacher Training is $475. Graduate credits, CMTE credits, and CEUs are available. For additional information and to register, visit www.musictogether.com or contact Chris Marietti at (800) 728-2692 x326 or cmarietti@musictogether.com.

Music Together is an internationally recognized, developmentally appropriate early childhood music and movement program for children from birth through grade two. First offered to the public in 1987, the Music Together curriculum, co authored by Guilmartin and Dr. Lili Levinowitz, is based on the recognition that all children are musical. All children can learn to sing in tune, move with accurate rhythm, and participate with confidence in the music of our culture, provided that their early environment supports such learning. Music Together offers programs for families, schools, at-risk populations, and children with special needs in over 2,500 communities in 41 countries. The company is passionately committed to bringing children and their caregivers closer through shared music-making and helping people discover the joy and educational value of early music experiences. More at www.musictogether.com and www.facebook.com/musictogether.
Family Fun, Food, DJ, Games to Rock Chase Park at PBA Community Day May 20
Details

Written by

Sarah Kazan

Hits: 2475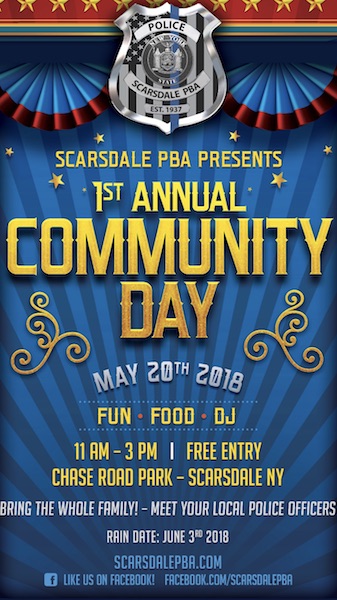 Scarsdale will be rocking Sunday, May 20, from 11 a.m. to 3 p.m., at Chase Park, as the community turns out for a fun, open-air Community Day sponsored by the Scarsdale Police Benevolent Association. This event, free to residents, business owners and workers in the Scarsdale community, promises food, music, games, entertainment and family fun. It will also be a casual, positive way for children and adults to get to know their local police.
The Scarsdale PBA represents the organized union of the village's uniformed police officers. They are the men and women who are present and visible in the village, around the schools and in Scarsdale's neighborhoods, serving the community every day.

According to Scarsdale PBA member Sergeant Ronnie Arefieg, one of the event organizers: "This Community Day was conceived as a fun, casual event in appreciation for the tremendous support that our police officers receive from the community as a whole. We want to demonstrate that we are all working together, and we want to send a message that we're grateful and thankful for the community's support. This kind of support is so important because it really makes for a healthy environment in which to live, work and interact. It makes our jobs much easier."

Part of the service ethos of the Scarsdale Police Department is to ensure public safety for residents and their families, business owners and workers in the community with a level of professionalism, compassion and care they would want extended to members of their own families. "A fun, casual outdoor event, centrally located in Chase Park which is like the heart of the village, seemed like the perfect way for all of us to come together in a positive way and for the Scarsdale PBA to say 'thank you' to this great community that we serve," Arefieg said.
Uniformed and off-duty Scarsdale police, all of whom belong to the Scarsdale PBA, will be present at the Community Day to socialize and mingle. "We want people, and especially kids, to know that we are there to protect them and help them. We want to be mentors to the kids and be a resource for them. All the kids in the community should know they can reach out and talk to a police officer whenever necessary, whenever they have a concern or just need to talk.
Other members of the community are getting involved in the Community Day too. One is Tony Domini, the owner of Lange's Deli in the village for the last 19 years. In support of the event, Lange's is generously donating food, such as hamburgers and hot dogs, for the public to eat.
"This should be a really nice day for everyone to come out and have fun together," said Domini. "It's my pleasure to be part of it."
"Lange's has long been an active institution in the village., and at least an entire generation of kids has grown up with Lange's," Arefieg said. "The Scarsdale PBA is delighted to work with Lange's for this event. Tony is a great guy, and his involvement shows how much he cares about the village."
By including music, games, food and lots of family fun, Community Day promises to be a fantastic opportunity to get kids away from digital technology and out of the house for a day of old-fashioned, hands-on fun.
"The Scarsdale PBA really looks forward to a big turnout. This will be a day of appreciation, kindness and support, all wrapped into one and directed toward this great community that we serve," Arefieg said. "It is our honor and privilege for the PBA to host this event. It is our small way of giving back, and it truly comes from our hearts."
In case of inclement weather, the Scarsdale PBA Community Day will be rescheduled to a rain date of June 3.
The Tantalizing Taste of Thai Food at Little Thai Kitchen
Details

Written by

Judie Dweck

Hits: 2871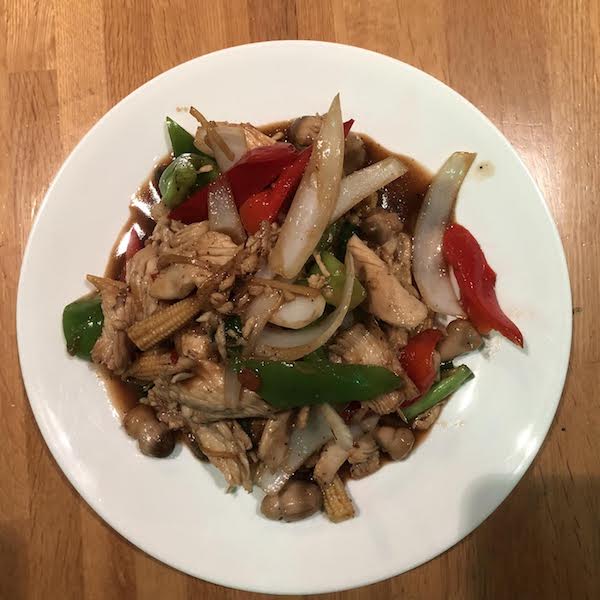 Eating in, takeout and delivery are the many options offered at Little Thai Kitchen, conveniently located on the Popham Road Bridge at the Scarsdale train station. Seating about 20 people it is a very casual spot to savor the tantalizing taste of Thailand and a fine alternative to the usual Chinese or pizza takeout meal.

I stopped in for lunch recently and chatted with Manager Jeab, who indicated that lemongrass, lime leaf, basil, and chilies are some of the important ingredients in the Thai kitchen. "At Little Thai Kitchen, everything's made to order so we can adjust the seasonings to suit your taste. We enjoy welcoming and serving guests who are familiar with our cuisine, as well as those who are trying it for the first time." It's nice to know that gluten free dishes are available and msg is not used in their cooking. Jeab said, "Our cooking is nicely spiced clean food." The owner Billy Peter Rung, met with success in Scarsdale and new branches of Little Thai Kitchen have opened in Chappaqua and Rye.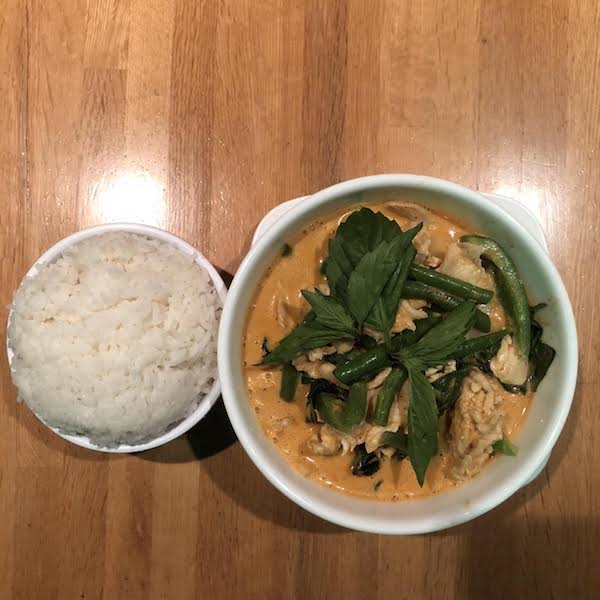 Simplicity is the best way to describe the atmosphere of Little Thai Kitchen. The seating here consists of white plastic molded chairs, a long bench, many shelves housing a variety of sauces and relishes, white dishes and paper napkins. The focus is clearly on the food. Delightful aromas are evident as you enter Little Thai Kitchen. For a tiny restaurant the menu is very extensive. We started with the classic tom yum soup. This savory soup has a hint of tartness. We enjoyed ours with shrimp. Lemongrass and lime leaves gave it a unique flavor and prepared us for the many starters to follow. Chicken satay was nicely grilled on a skewer and served with a classic house made peanut sauce which enhanced the thinly sliced chicken breast. Beef satay is available, as well. Thai curry puffs arrived as a thick flaky pastry crust exploding with a tangy mixture of minced chicken, onions, potato, and curry powder. They were very flavorful and were perfect with a sweet plum sauce. Several variations of dumplings are a nice starter. We enjoyed the basil chicken steamed variety, as well as pan fried pork dumplings. With warm weather on its way, two good choices are po pia sod and summer shrimp rolls, each wrapped in rice paper. The shrimp roll is filled with shrimp, vegetables and basil and the po pia sod is flavored with fresh mint and vegetables, for a very refreshing taste. Hoisin sauce complements these rolls.

Salads are a popular part of a Thai meal. Papaya salad combines green papaya, carrots, tomatoes, peanuts and Thai fresh chilies. It usually includes fish sauce, but that can be left out upon request since it is an acquired taste. Yum Nam Sod is a must try suggestion with ground chicken, lime dressing, chili, onion scallion and roasted peanuts. Of the many salad choices, duck, beef, chicken, tofu, calamari and shrimp are the main ingredients.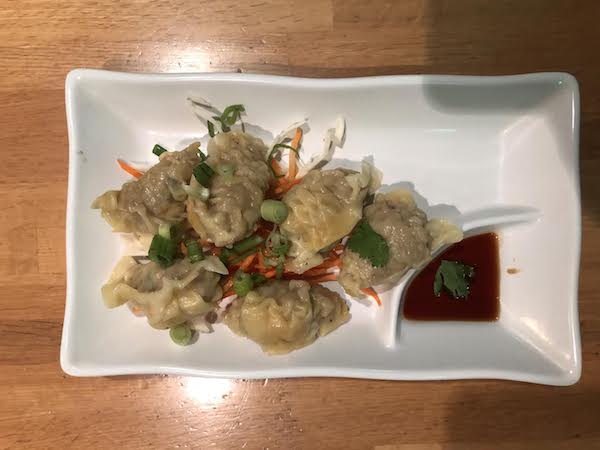 Entrees of duck, chicken, flank steak, seafood and vegetables are numerous. Classic and impressive curries are offered, as well. We loved our Thai Massaman Curry, with coconut, beef, onions, potatoes, carrots and peanuts. The sauce was just divine and worked well with the fragrant jasmine rice. If you prefer your curry without coconut, try the jungle curry with eggplant, string beans, bell peppers, bamboo shoots, mushrooms and basil. Red, green, yellow and panang curry are offered here as well. Among the entrees we loved the flavor of the cashew chicken with pineapple, onions, bell peppers, celery and cashew nuts. Noodle dishes are standard fare in Thailand. Choose from drunken rice noodles spicy in a basil sauce, pad see -ew with broccoli, egg and soy sauce or as we enjoyed pad Thai. These thin rice noodles were combined with bean sprouts, eggs, peanuts and chicken and flavored with tamarind were a fine rendition of a classic dish. You can also enjoy your rice noodles in a big bowl of Thai noodle soup with shrimp, chicken, tofu, duck or beef. Thailand is one of the greatest rice growing countries in the world. If rice is your desire, there are several varieties to choose from. Try the Indonesian nasi goreng fried rice or perhaps the fresh basil fried rice. Future entrees may include duck tamarind, Thai mango chicken, beef basil, shrimp with three flavored sauce and sweet and sour fish. This is a very busy kitchen with so many delicious choices.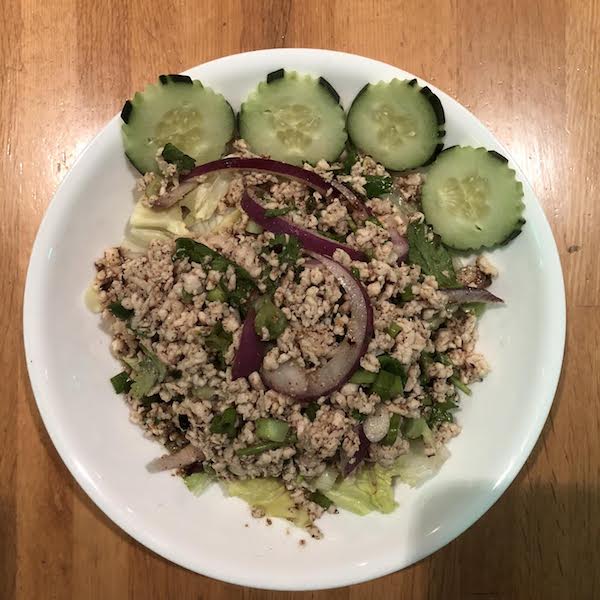 It was time for dessert, and I just couldn't resist the mango with sweet sticky rice. The ripe mango was peeled and thickly sliced and sat beside a mound of Thai sweet sticky rice and coconut cream. A sprinkling of sesame seeds completed this perfect dessert. My beverage of choice was Thai iced coffee, a sweet ending to a lovely meal.
After a few meals at Little Thai Kitchen, lemongrass, galangal, kaffir lime and nam prik pao will become part of your culinary vocabulary. Thai cooking is a varied cuisine that is beautifully executed at Little Thai Kitchen. Try it soon.

Little Thai Kitchen
13 Popham Road, Scarsdale
914 472 6600
Tom Yum (Thai shrimp soup) serves 4-6
10 cups cold water
1 ½ pounds fresh shrimp, shelled and deveined, reserve shells and heads
2 stems lemongrass, pounded to release flavor *
2 inch piece of galangal *
2 whole chilies *
2 Tbsps. vegetable oil
3 leaves of kafir lime, torn into pieces*
2 shallots, sliced
2 Tbsps. nam prik pao [chili paste]*
2 Tbsps. salted fish paste*
¼ cup fresh lime juice
4 grape tomatoes, halved
6 button mushrooms, sliced
2 Tbsps. chopped fresh cilantro leaves
*Available in Asian markets
Wash the shells and heads and drain well. Heat oil in a saucepot. Fry heads and shells until pink. Add water, lemongrass, galangal, lime leaves, whole chilies, and shallots and bring to a boil. Cover the pot and simmer for 20 minutes. Strain the stock and discard the solids. Return stock to a boil and add the shrimp and simmer for about 4 minutes until cooked. Add fish sauce, chili paste, lime juice, tomatoes and mushrooms and heat. Divide among bowls and sprinkle with chopped cilantro. Serve.
Popojito Med Mex Kitchen is Hip, Vibrant and Fun
Details

Written by

Judie Dweck

Hits: 4580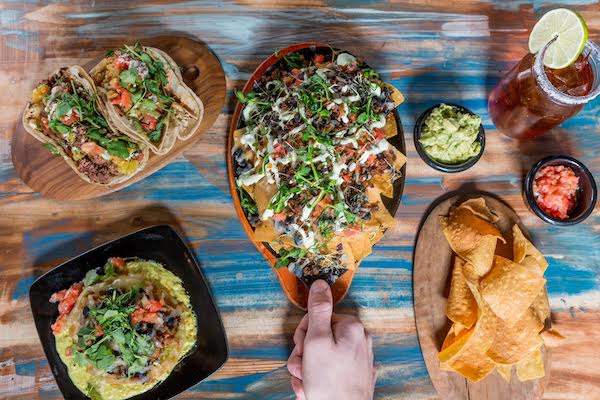 On a stormy day in late April, the rain was coming down in torrents, but as soon as I opened the door to the new Popojito Med Mex Kitchen on Christie Place in Scarsdale, the atmosphere inside was bright and sunny. Christie Place is becoming a restaurant row in our community with several dining choices. Popojito is its newest addition.
Enter Popojito and note the green metal chairs, a metal container holding silverware, several hot sauces, pickles and napkins at each table, several counters at the windows, and an industrial ceiling. A large blackboard announces the menu choices and the open kitchen allows you to see the chefs busy at work. Popojito seats about 45 inside and as the weather gets warmer tables for about 12 will be set up outside. Chef Richard Hughes is at work in the kitchen. He describes Popojito as, "family style, casual, and healthy with a pleasant environment." He works as a team with Saul Delacruz , the manager, who said, "The staff is like a family. I love serving people and given the chance I would order octopus fajitas." Jeffrey Rosen is the director of operations and finance. His background is in the corporate world. Ownership in a northern Westchester restaurant and consulting work, prepares him for becoming part of the Popojito team. He loves interacting with the guests and aims to make Popojito successful and profitable.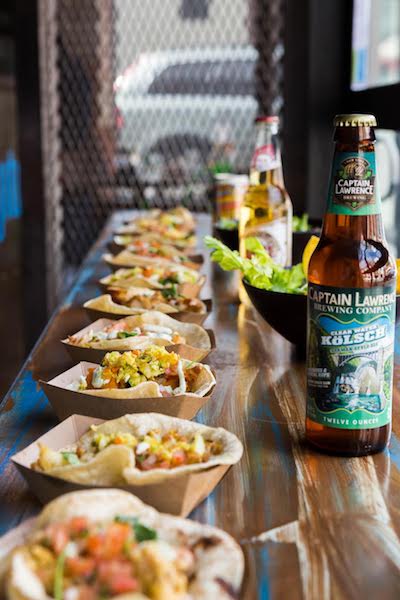 Chef Hughes grew up in Rhode Island and at age 15 he worked as a dishwasher in a local restaurant. He substituted for the chef and that was the start of his blossoming career. He worked his way up, and he considers Mills Tavern in Providence his "culinary school" where he honed his skills. "I believe that Mediterranean cuisine fuses well with the food of Mexico. It is important to treat our natural ingredients with respect. We hope to make Popojito a fixture in Scarsdale and Westchester and make it an accessible part of the community. Cooking at Popojito is never boring and my knowledge is always growing. Working with fish, as fresh as possible, from butchering to cooking is a favorite activity." In a few words, hip, vibrant and fun are words he uses to describe Popojito.
Popojito is totally gluten free with no gmo's, antibiotics, refined sugars, or Trans fats and our proteins and vegetables are locally sourced. At the time of my visit, wine and beer are offered with a full liquor license in the works. Our meal started with a large basket filled with three homemade dips and chips. A nicely textured chunky guacamole was a familiar starter, pico di gallo a delightful tomato based dip, and vegan chipotle eggplant a nice and spicy beginning. Next, a trio of soft shell tacos arrived, warm and in several varieties. We loved the pulled pork with salsa verde, the line caught seared mahi mahi and the cilantro and garlic shrimp fillings. Each was garnished with a dab of whipped avocado sauce, dairy free lime and cucumber crema , and pico de gallo. With a squeeze of fresh lime, you can readily see why these are a very popular menu item. Other possible fillings include grass grain fed beef barbocoa, mescal lime chicken and special ground beef seasoned with paprika, cumin, turmeric and coriander, sustainably sourced ahi tuna and calamari. There are also organically sourced vegetables from local farms. We loved the caramelized cauliflower and tomato relish and will return to try the charred Brussels sprouts and mushrooms and summer vegetable hash. Chef Hughes enjoys showcasing his vegetables in interesting preparations. The quesadilla at Popojito are delicious, as well. We enjoyed ours stuffed with cheese, roasted shredded pork, fresh pineapple chunks and scallions. Fresh lime and cilantro leaves added flavor to this fine choice.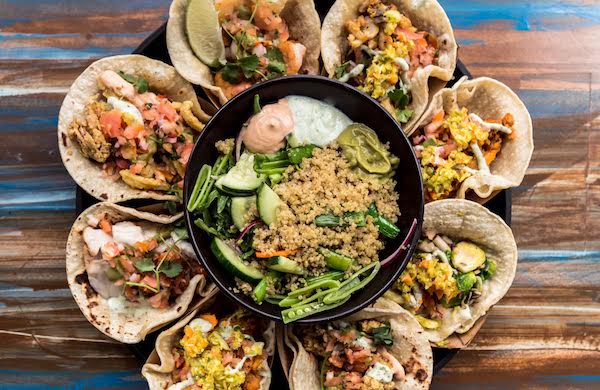 For the salad lover, try ensalada de la casa with farm fresh greens, tomato, seasonal garden vegetables and a med mex lime vinaigrette. You can top it with mahi mahi, chicken, chicken or beef. Another healthy choice is a med mex bowl of charred snap peas, quinoa, bitter greens, radish, cucumbers, and onion with crema and avocado sauce. These bowls can be topped with your protein of choice. Fajitas are offered with hominy, beans, chilies, onions and a choice of octopus, flank steak, shrimp or chicken. I'll try these on my next visit.
A weekend special of roasted garlic hanger steak was tender, beautifully seasoned and sprinkled with chimichurri sauce. With yucca fries on the side, it was a dish to return to soon. Yet to be sampled are homemade soups, fried calamari, spicy jumbo wings and loaded nachos.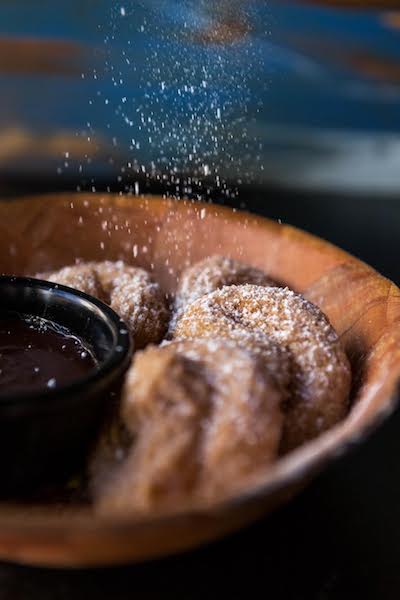 This truly community minded Popojito offers student specials of 2 tacos and a soft drink on school days as well as tacos, sangria, wine and beer on Mondays through Fridays from 2-5 for only 4 dollars each. For the little ones, cheese quesadillas, chicken tenders, brown rice and beans and sweet potato fries are offered.
I completed my tasting with a churro sundae. The churro, squiggly fritters, were prepared in gluten free style shaped like a cup. They were non oily and crisp and filled that rich and creamy Longford's ice cream and topped with warm chocolate sauce and a sprinkling of cinnamon. Yummy. Other dessert options are flourless bittersweet chocolate cake, blood orange macaroons and snickers fudge.
How nice to have a restaurant that offers options for all members of our community. Visit Popojito soon and enjoy a casual and friendly experience.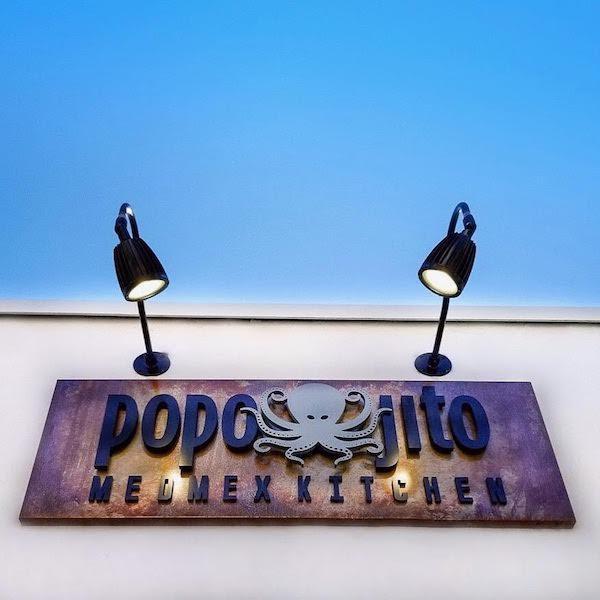 Popojito
MedMex Kitchen
46 Christie Place, Scarsdale
914-713-8964
Open for Lunch and Dinner
Marinated Hanger Steak with Chimichurri
Ingredients:
2 pounds cleaned hanger steak in 4 eight ounce portions
Marinade:
1 cup olive oil
1 Tbsp. black pepper
1 Tbsp. chopped rosemary
1 Tbsp. chopped cilantro
2 Tbsps. sherry vinegar
2 cloves minced garlic
1 minced jalapeno
Whisk marinade ingredients in a glass bowl. Toss meat in it and marinate for at least 2 hours.
Chimichurri:
1 cup chopped cilantro
1/2 cup chopped oregano
1 jalapeno seeded and minced
½ cup sliced scallion
4 cloves minced garlic
Zest of 1 lime
1 cup olive oil.
Mix all together and let it steep for at least 2 hours or overnight. You can also blend it all in a food processor.
Preheat oven to 450 degrees. Bring a heavy bottomed skillet to a high heat. Sear steak for 3 to 4 minutes per side. Roast in oven for 8 minutes or to desired degree of doneness. Let it rest for 10 minutes Slice thinly against the grain. Serve with chimichurri.