Amalfi Coast Cooking – NYC Vibe Arrives at Tino's Cucina in Mt. Vernon
Details

Written by

Judie Dweck

Hits: 3253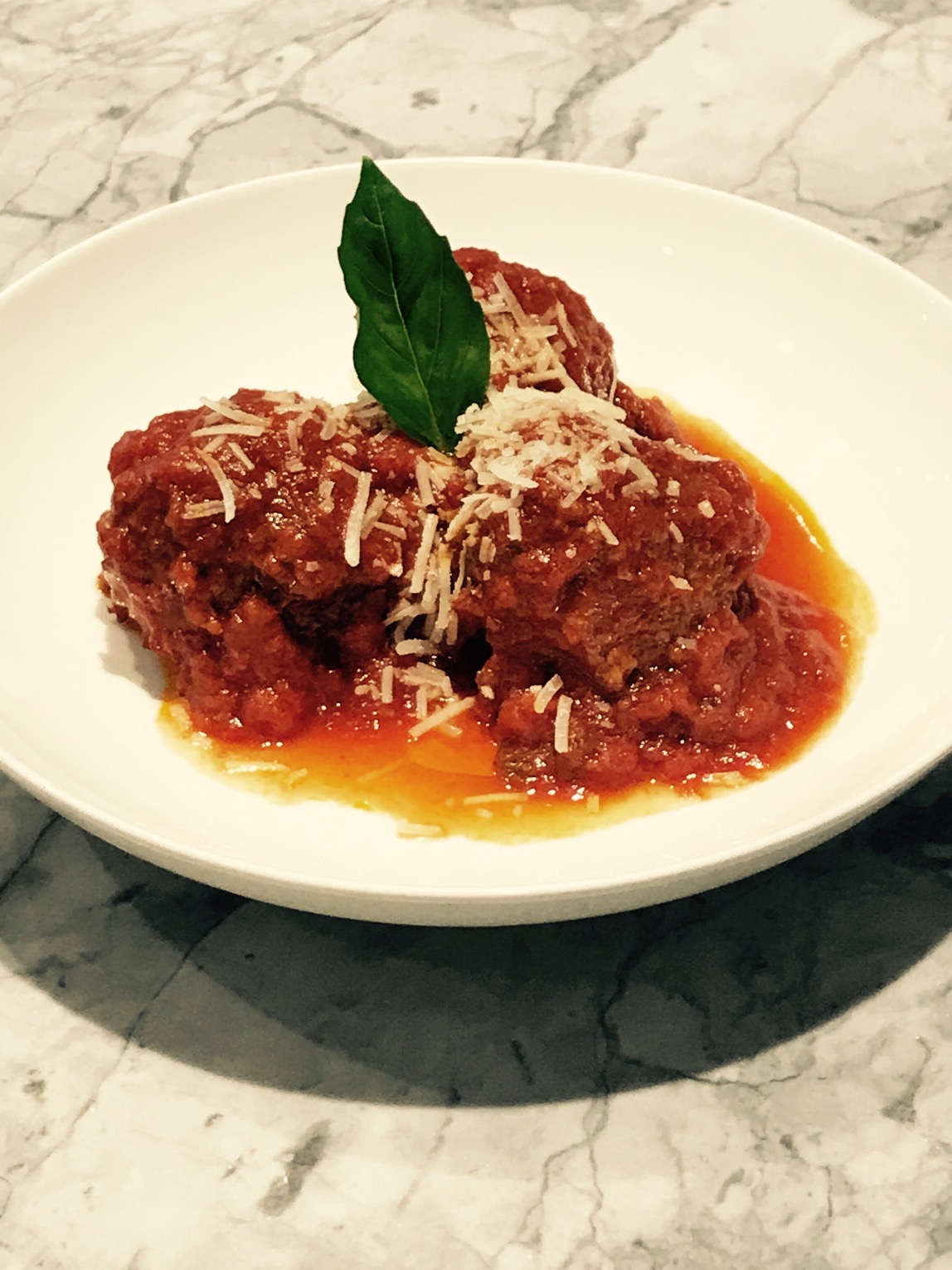 We are happy to welcome Tino's Cucina, the recently opened dining spot at the site of the former Buona Serra in Mt. Vernon. Completely renovated, Tino's Cucina brings a New York City vibe to Gramatan Avenue.

Shades of grey, white and black give the duplex space a very contemporary look. The main level has an ample bar with comfortable stools with backs, and several tables, as well. The white brick walls lend a bright appearance to the space. If you prefer, smoked glass separates the main level with a staircase leading to the large upstairs dining room. In the past it was a party room and has been transformed into a pleasant dining room.

I shared a meal with experienced personable owner, Ryan "Tino" Tarantino, who described his new venture as, "authentic Southern Italian food in an atmosphere of sexy sophistication." Tarantino worked his way through college in many areas of restaurants from dishwasher to waiter to dining room and bar. He moved on to the hospitality business in Manhattan. Through the years, he opened and operated many upscale dining and nightlife venues. Among them are the "Whiskey Lounges "at the W Hotels, Kiss and Fly Nightclub, Rdv Lounge, and Brasserie Beaumarchais, all becoming staples in the meatpacking district of New York. Their clientele included many well known guests.

According to Tarantino, "Tino's Cucina affords its guests a casual but elegant dining experience. Our ingredients, both local and imported, do all the talking. Our kitchen has neither a freezer nor a microwave. Everything is freshly prepared. The best part of my work is interacting with our guests. I love people. Given the opportunity, I would love to serve my grandmother who loved to eat. I also love cooking for my wife, a Mt. Vernon schoolteacher. I hope that Tino's Cucina, with its cool sexy feel, will become a Mt. Vernon staple and become a compliment to the neighborhood."

The doormat at the entrance read MANGIA, and so we did. I decided to dine on the main level and was served by Manny, who gave several fine suggestions. Country bread and raisin bread and olive oil were offered. The breads were fresh and pleasantly warm. Chef Pardo was busy in the kitchen preparing dishes, both classic and modern, each with his personal touch. From the antipasti selections, the polpettine was suggested .These light and very nicely seasoned beef meatballs were a hearty starter of three meatballs surrounded by tomato sauce and garnished with fresh basil. They were a delicious beginning traditional in taste and modern in presentation on its white china. We also enjoyed another popular classic, eggplant rollatini. The thinly sliced eggplant was rolled with several cheeses and baked in homemade marinara sauce. Clearly, the chef knows how to choose his eggplants. This one was sweet, rather than bitter, as eggplants often are. Depending on the size of the eggplant slices you may receive five or six rolls, a hearty portion, indeed. Future starters may include marinated artichokes, prosciutto and melon, or Tuscan tomato dip. On a cool day minestra or pasta e fagioli are good choices.

A meal at Tino's Cucina should certainly include one of their ten- inch pizzas. Their special pizza oven reaches 900 degrees, which assures quick baking. Would it be a classic Margherita, Napoli with anchovies, verde or Bianca with bone marrow? We chose Rucola on one half and Salsiccia on the other. The crisp crusts complimented the savory toppings. The rucola pie combined San Marzano tomatoes, arugula and prosciutto di parma among its ingredients. Their fresh flavors melded together for a tasty result. Quite delicious, as well was the spicy sausage pie in which broccoli rabe combined with spicy Italian sausage for a tangy exciting taste sensation. Among the interesting salad choices, roasted beets with coriander, mint and citrus flavors, zucchini with pine nuts, capers, tomatoes and ricotta and more familiar salads such as caprese and burrata are lighter choices. We moved on to the pastas. Cavatelli was combined with sliced tender grilled octopus and marinara sauce seasoned with just the right amount of garlic and basil. We also enjoyed tagliatelle al ragu. Here, the al dente tangle of pasta strands was bathed in a rich and divine Bolognese sauce with a touch of parmigiana. Future pasta choices may include fedelini with clams, or perhaps sage flavored gnocchi.

Entrees at Tino's Cucina range from grilled branzino, mussels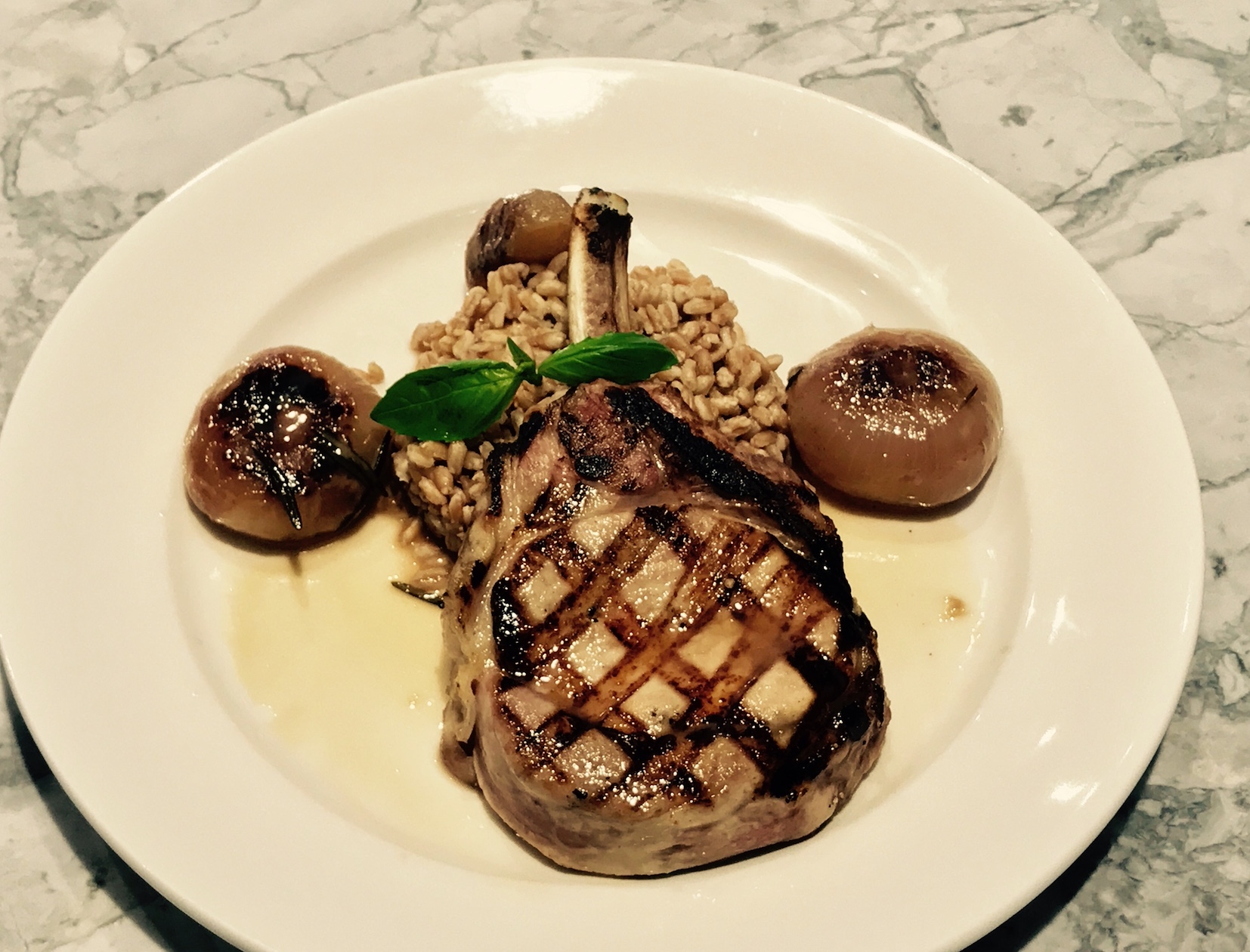 fra diavolo, bistecca fiorentina and pan seared lemon chicken, to name but a few. We chose pesto mussels. The plump mussels, gleaming in their shells, rested in a broth of pesto and white wine. We used our bread for dipping, not wishing to waste any of this flavorful sauce. From the meat selections, we savored the crowning glory of a dish, maiale tritare. This brined and grilled top quality Berkshire pork chop free of hormones and antibiotics, shared the plate with farro and cippolini agrodolce which derived its sweet and sour flavor from simmering in a mixture of vinegar, sugar and wine. This melt in your mouth pork chop was a winner in my book.

Wines, beer and hand crafted cocktails are offered to compliment your meal. If you still have room (we did not), for dessert, housemade tiramisu, Nutella pizza and cannoli are among the desserts.

Lunch at Tino's Cucina offers antipasti, pizzas, pasta and salads as well as a varied selection of interesting sandwich combinations such as chicken parmigiana hero, polpettine, and a Portofino sandwich with prosciutto cotto, mozzarella, baby arugula and eggplant, to name but a few choices.

If brunch is your meal of choice, arrive on Sunday for many breakfast specials in addition to antipasti, salads, pizza and pastas. You can savor poached farm eggs marinara, or fiorentina with prosciutto cotto or baked farm eggs with potato codfish mash. For sweeter choices try the lemon ricotta pancakes or crepes with ricotta and fruit.
Experience authentic Italian dishes with a modern twist in an urban atmosphere at the new Tino's Cucina soon.

Tino's Cucina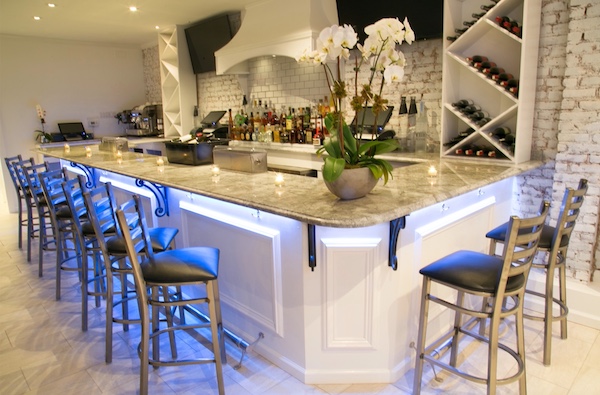 546 Gramatan Avenue
Mt. Vernon
(914) 664 8466

More about the Polpettine:
This description indicates the fine ingredients that Tino's Cucina uses, so rather than preparing the dish at home, treat yourself to the dish at Tino's.

"We use 3 ounces of beef for each portion of 3 meatballs for our appetizer. They are made with all beef, no pork, Pecorino Romano, ricotta, breadcrumbs, parsley, garlic and a little aged provolone for more flavor. They are lightly seared in olive oil and simmered in tomato sauce until tender.
Add a comment
Luxury Movie Theater to Open in Dobbs Ferry this Weekend
Details

Written by

Joanne Wallenstein

Hits: 7974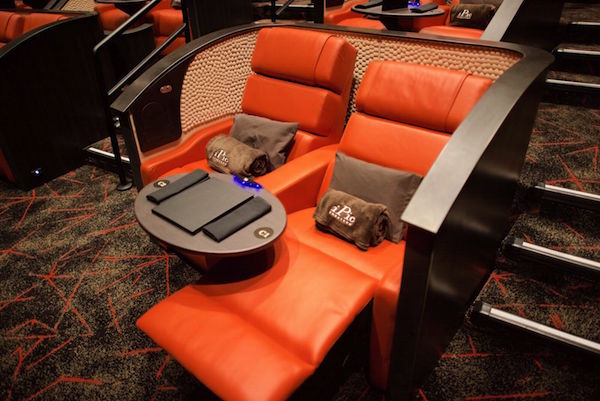 When we were invited to a new luxury movie experience in Dobbs Ferry, we were not sure what that meant ... especially because the invite did not reveal the name of the movie that would be shown. But with a promise of premium seats, personal blankets and pillows, cocktails and dinner, the name of the film seemed beside the point.
So last Thursday we found ourselves looking for the Rivertowns Mall a new mixed us complex on the Saw Mill River Parkway. All I can say is, use your nav! Once inside, we were immediately impressed by the lobby, full bar and toney interior. This new iPic theater looks more like an upscale club or hotel than a movie theater.
We were offered colorful cocktails made with fruit juices, herbs, syrups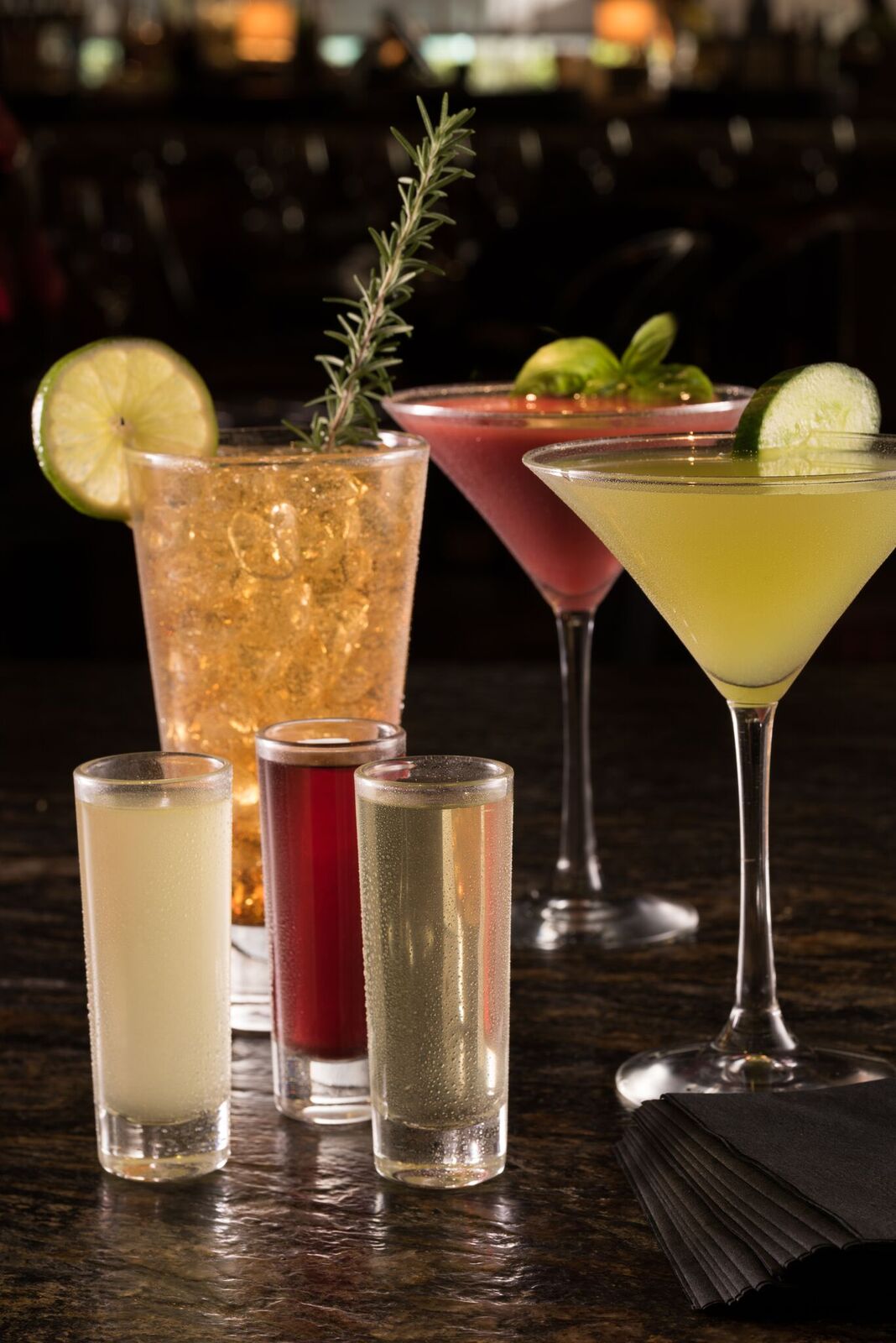 and infusions and it was hard to decide between the "Tuck Old Fashioned," the "Big Apple Margarita" – with cider, maple agave and heirloom apple salsa or the "Lemon Berry Mule" with lemon-berry vodka and Rare Tea Cellar lemon-berry syrup. If mixed drinks are not for you, there was a full bar of wines, beers and non-alcoholic drinks.
Toting cocktails, we were escorted into one of iPic's eight intimate theaters and invited to select our own premium pod seat. These cushy leather recliners were more like first class airline seats than your typical movie accommodations and it took a few minutes to appreciate the many features of the pod. The seat back could recline and the footrest could be elevated. A table between each pair of seats included a call button for our waiter or "ninja" as they are called, for their ability to dart seamlessly around the theater with food and drink without interrupting the viewing experience. What else? The seat includes a cup holder, a flip up armrest, a light control for the food table and it's own LED light.
With each seat comes a plush blanket and pillow – and germaphobes were assured that clean linens are supplied with each performance.
We were then introduced to iPic's Chief Chef, Sherry Yard, who has designed a gourmet menu that can be eaten without cutlery while the film is in progress. She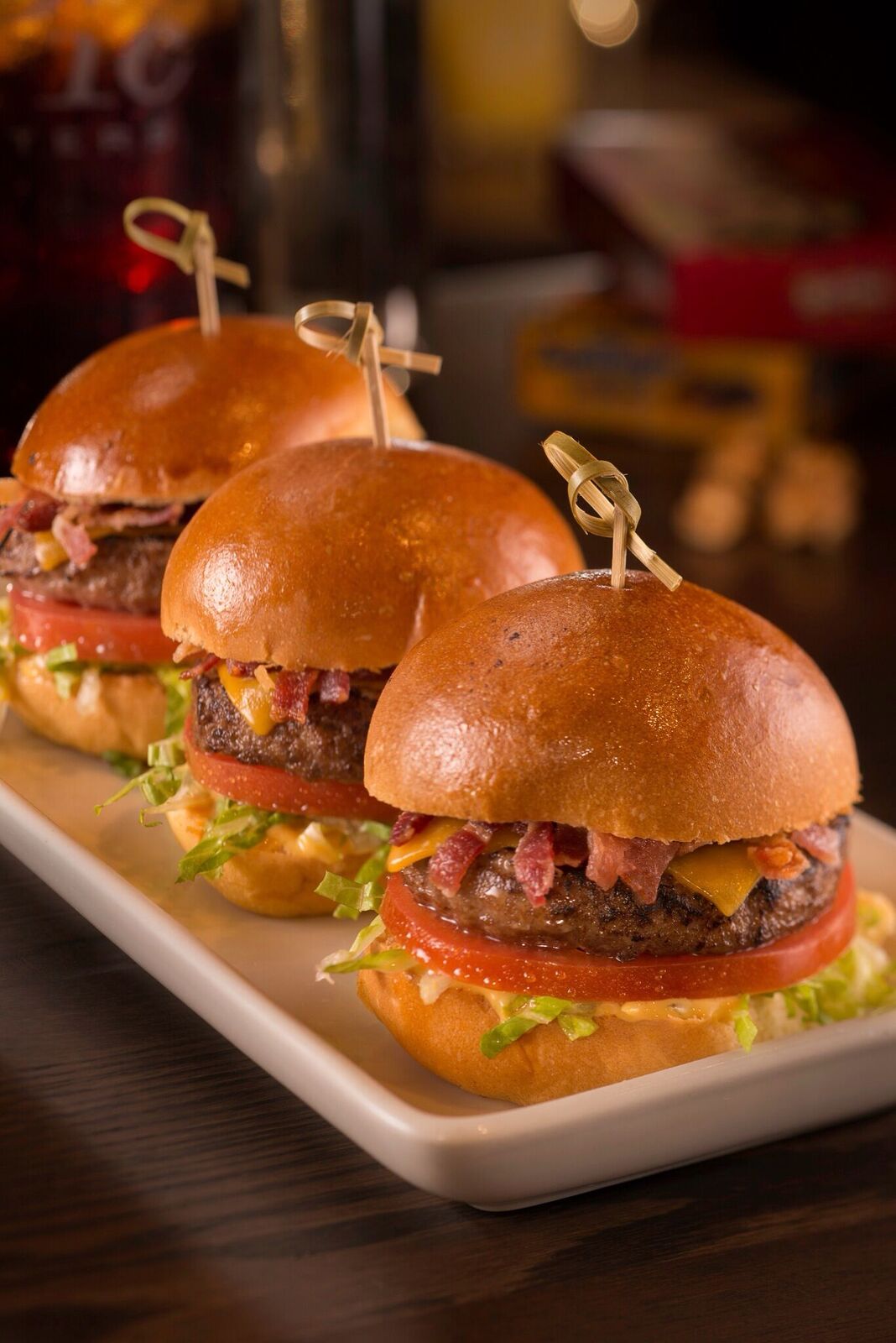 described the research that has gone into perfecting restaurant-quality recipes that can be produced in quantity from fresh ingredients and served quickly to a full theater before the start of the film. We sampled a lobster roll, a beef slider, chicken salad served in a lettuce leaf and a sumptuous warm cheddar biscuit with maple butter. It was all delicious.
For theater-goers There's a full menu of bites and starter, supper offerings, pizzas, sides and sweets – plus popcorn of course. For those who prefer to eat in a restaurant, iPic will also open "City Perch Kitchen and Bar" next door to the theater for full service dining.
We were so busy considering our seats, the drinks and the food that we almost forgot we had come to see a film. Unfortunately, that night's selection, "The Circle" was not half as memorable as the theater itself.
It's best to reserve your movie seat before you go... even a week before. You can go online to pick your film time, food choices and select your seats. A Grand Opening Offer will provide you with a free movie seat and a free 3-month trial membership to allow you to reserve seats to newly released films first. Check out the offer here:
Here's the pricing:
iPic Member Pricing – iPic Dobbs Ferry location ONLY* tickets available at www.ipic.com
(Premium)
Monday – Thursday: $12
Friday – Sunday: $14
(Premium Plus)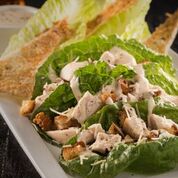 Monday – Thursday: $19
Friday – Sun: $25
The theater is set to open Friday night May 5th. Enjoy.
1 Livingstone Ave
Dobbs Ferry, New York, NY 10522
Highlights info row image
(914) 348-7002
Free ticket offer
Add a comment
Which Weeds are Edible?
Details

Written by

Cynthia Roberts

Hits: 1531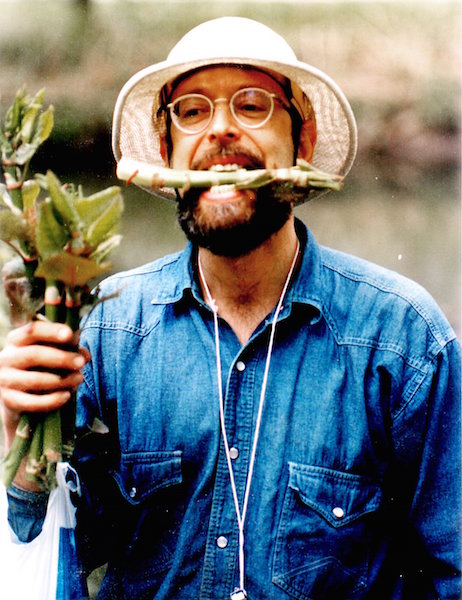 "Wildman Steve Brill" served the audience dandelions, chickweed and onion grass during his presentation on edible weeds at the Scarsdale Public Library on March 31. Steve Brill has been foraging, or gathering wild foods, for over 35 years. Early on he was arrested and handcuffed by undercover park rangers for eating a dandelion in Central Park. Subsequently, after his educating the New York City Parks Department, they hired him to give public foraging tours in Central Park.
We dipped corn chips into a delightful pesto made with garlic mustard. Garlic mustard (scientific name Alliaria petiolata) came from Europe and parts of Asia and is invasive, aggressively taking over our forests floors by outcompeting the native forest plants that support our local ecology. Perhaps our eating non-native invasive plants can be part of a strategy to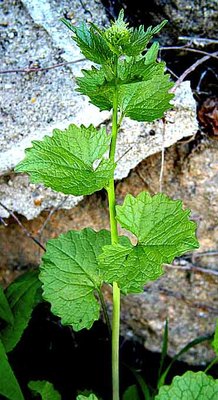 help control them.
Steve's daughter Violet provided parts of the presentation with surprising knowledge and poise for a seventh grader. She has her sights on becoming an ornithologist as well as an expert forager.
The Bronx River-Sound Shore Audubon Society brought this delicious presentation to Scarsdale.
For recipes and information about foraging, his website is at www.wildmanstevebrill.com.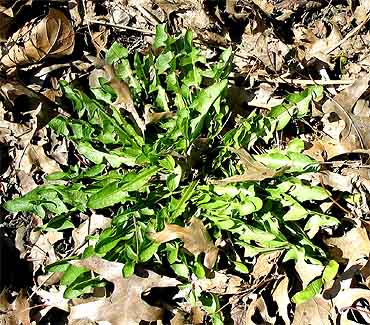 Add a comment
Gloomy Weather Fails to Dampen Carnival Spirit
Details

Written by

Emma Satin

Hits: 1968
While April showers normally bring May flowers, this past weekend the rain brought Scarsdale residents of all ages to Scarsdale High School for the annual Carnival. Although gloomy weather remained, throughout both Friday and Saturday's events, the rain did not prevent students, teachers and families from showing up, donating to local charities, and having a great time.
Along with rides and games, the carnival, which is run by Scarsdale High School's student government, hosted a variety of booths and clubs, many of which are student run. While some of the clubs sold baked goods for a cause, donating the proceeds to their respective charities, other students got creative, selling art and activities to bring in donations. These clubs include the National Art Honor Society, which sold henna tattoos, the SHS Maroon who sponsored Karaoke, and one of the most popular, the Edward Williams Club which continued their annual tradition of throwing pies in the faces of three teachers, in exchange for charitable donations.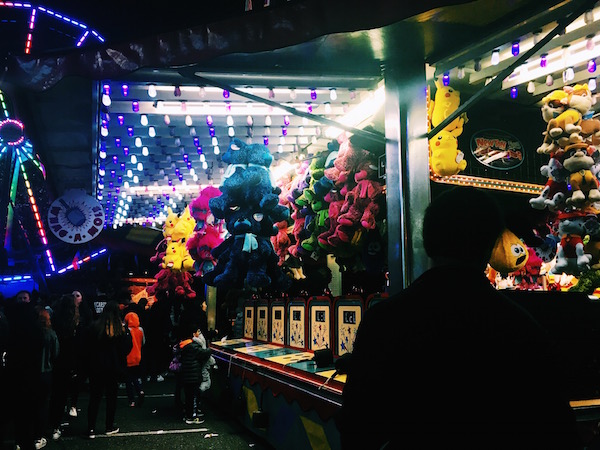 In addition to many other clubs, all proceeds made from the weekend were divided amongst three local charities selected by the student government. This year's charities included the Paulie Strong Foundation, Blythedale Children's Hospital and the Breast Cancer Research Foundation.

The carnival is one of Scarsdale's longest standing traditions, and this year, as high school seniors anticipate their graduation ceremony, nostalgia and community spirits are high. Chelsea Norman, a senior at Scarsdale High School, reflected on her last carnival experience recalling, "each time that I have attended (the carnival), I have appreciated the level of community. It is really nice to see the whole town come together in support of great causes and to have a great time year after year." The carnival serves as the beginning of an exciting sequence of closing events for the graduating class, including, the senior class play, prom, and graduation.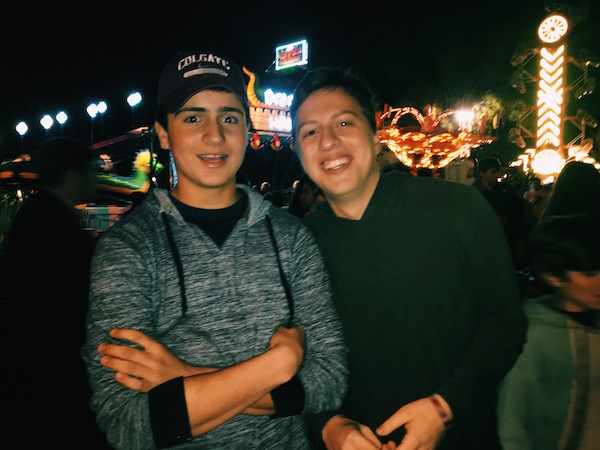 Add a comment
Sneak Preview of Hip Hop Musical to be Performed at Congregation Kol Ami
Details

Written by

Joanne Wallenstein

Hits: 2092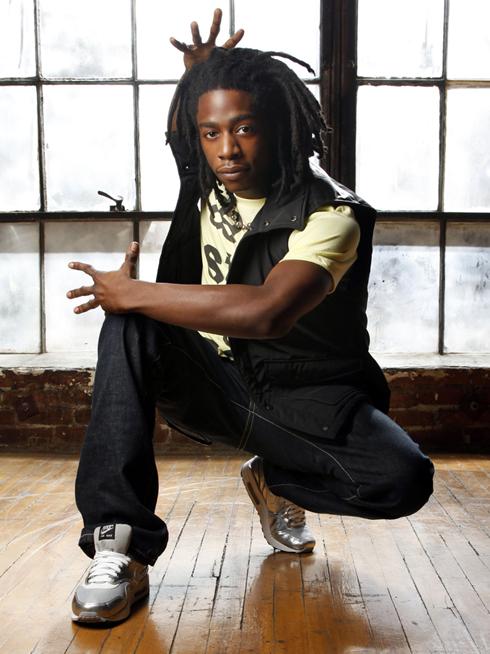 On Sunday afternoon, April 23, 2017, Congregation Kol Ami in White Plains, in association with New Freedom Theatre, presents a 'sneak preview' performance of excerpts from an original, new hip hop musical entitled MB, created by award-winning African American composer and writer Walter Robinson. The event is performed at Congregation Kol Ami, 252 Soundview Avenue, White Plains, from 4:00 to 5:30 PM. Admission is free.
MB is a contemporary urban musical midrash on the 4,500-year-old story of Moses. It was seed-funded by Stephen Spielberg's Righteous Persons Foundation because of its great potential for building bridges among religious, racial, ethnic and age groups.
Congregation Kol Ami embraces such programming as central to its mission to be a hub of interreligious and interracial activities in White Plains. The MB Preview Program, presented shortly after Passover, retells the classic account of liberation from slavery as if it occurred today in New York City. It is an uplifting 'must see' for youth and adults alike, making new the universal, ancient principles in the Passover story.
The MB Preview Program will star Russell Ferguson, a world-renowned dancer and choreographer, playing the lead of Moses (MB). Mr. Ferguson's first gained wide acclaim when he won season six of "So You think You Can Dance?" The program will include readings from the work, live dance performances, and songs both live and recorded. New Freedom Theatre, celebrating 50 years as a Black theatre company, has provided two directors from New York City, Adam Mace and Rajendra Ramoon Maharaj.
Walter Robinson deftly shines a heart-wrenching light on current slavery that results from international trafficking and drugs. His teen hero, MB (aka 'Mos' Best') courageously traverses his own internal 'Red Sea' of deep depression, which has persisted despite his envied social status, affluence and fame. Faced with the daunting challenge of exposing his adoptive grandfather's corporate corruption, MB moves on to become an "Up-Stander" who chooses the path that liberates millions enslaved world-wide.
"MB's story is harrowing and moving, and the music is just fantastic. The struggles and vulnerabilities shine through the polished momentum of your writing. Very well done, my friend."
--Oskar Eustis, Artistic Director of The Public Theater, NYC, January 14th, 2017
". . . it was very powerful and creative stuff!"
--Rabbi Alfred Benjamin, Milton (Massachusetts) Interfaith Clergy Association, December 13, 2016
For further information, call Staci Krantz at Congregation Kol Ami: (914) 949-4717 x 103.
Add a comment