Sidewalk Sale: Thursday-Saturday in Scarsdale Village
Details

Written by

Joanne Wallenstein

Hits: 4098
The Scarsdale Village Summer Sidewalk Sale will run for three full days, rain or shine, from Thursday July 26th through Saturday July 28th from 10AM to 6 PM. This is a once a year shopping experience, with amazing deals from almost all of Scarsdale's unparalleled group of retailers. Savings tend to run from 30% to 70% on women's wear, men's wear, children's clothing and accessories, home furnishings, toys, books, gifts, food, jewelry and so much more. The sale will also feature food trucks and music. Come visit and see the Village of Scarsdale in all of its summer glory…and SAVE!
Songs for Seed will host a free outdoor summer concert in Chase Park at 10:30 am on Saturday July 28 at 10:30 am -- bring the kids! On Friday and Saturday, food from the Westchester Burger Company and The Souvlaki Truck will be available in the village.
Participating retailers and businesses include:
All State
Bango Bowls
BLVD
Bronx River Books
Douglas Eliman
Eye Gallery
Great Stuff
Häagen Dazs
Holsten Jewelers
Houlihan Lawrence
I AM MORE Scarsdale
LF
Mixology
Nordic Cryotherapy
Pamela Robbins
Petticoat Lane
Plushblow Scarsdale
Pookie & Sebastian
Rothmans
Soul Cycle
Trapp Opticians
Value Electronics
Wilson & Son Jewelers
Wyatt Lily
The event is sponsored by the newly formed Scarsdale Business Alliance. Questions? Please contact Darci DeMatteo, Executive Director, at darci@scarsdalebusinessalliance.com.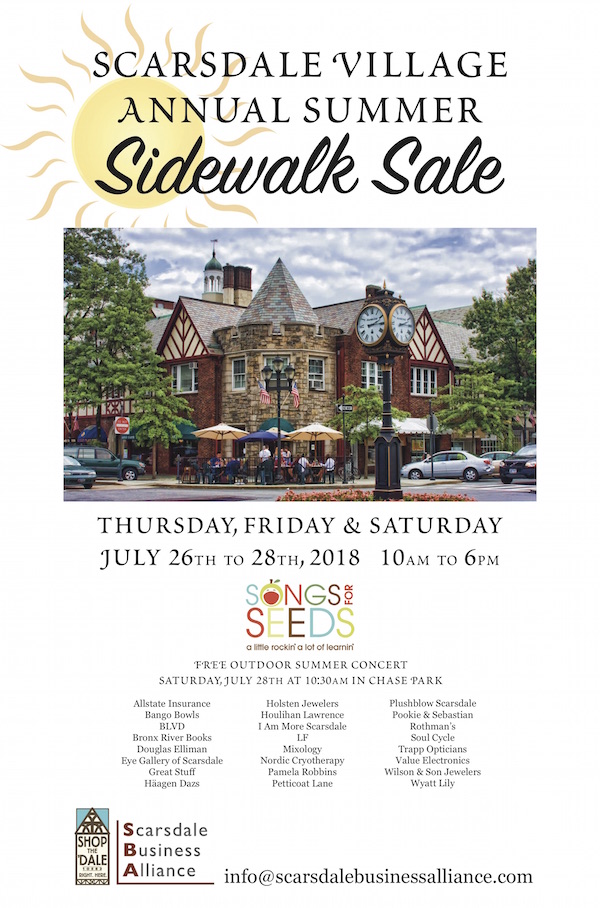 Fall off the Bone BBQ and More at Smokehouse Tailgate Grill
Details

Written by

Judie Dweck

Hits: 3398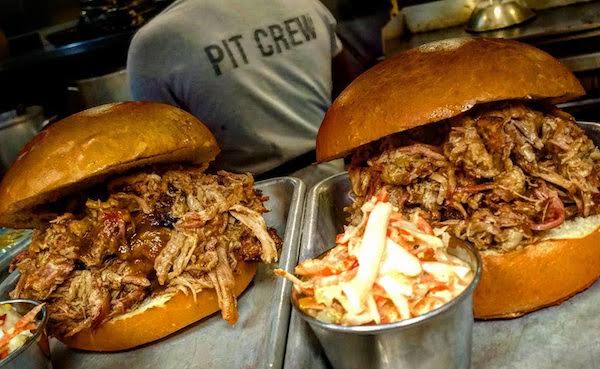 With the warm days of summer upon us, we think of barbecues and grilled treats. Enjoy the taste of bbq without the fuss of preparing it yourself by taking a ride to Smokehouse Tailgate Grill in Mamaroneck, and you can savor a great variety of rubbed, smoked and grilled delights and much more. I was first introduced to Smokehouse Tailgate Grill several years ago, when owners Justin Zeyzoonian and Mike Hofer opened a casual eatery in New Rochelle near Iona College. At the time, they were contemplating a second venue and two years ago Smokehouse Tailgate Grill opened in Mamaroneck.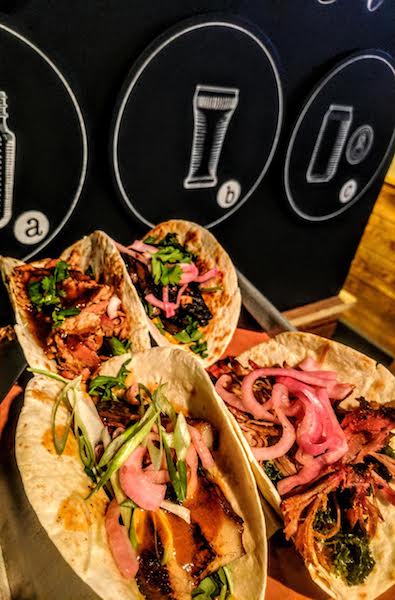 Located on busy Mamaroneck Avenue with Sal's Pizza on one side and Subway on the other is the casual friendly and delightful Smokehouse Tailgate Grill. The brick faced exterior has a couple of beer keg tables and stools perfect for an outdoor snack and drinks. Enter the space, and choose to dine at tables, booths, high tables or at the roomy bar. The light colored wood shellacked tables are well spaced for maximum comfort. There are many television screens tuned into a variety of sports events; tennis and golf accompanied my recent visit. Blackboards illustrating the various cuts of meat, as well as those announcing daily specials line the walls. The bar is well stocked with a large selection of beers and wines Many unique inventive cocktails such as watermelon froze, peach plum, and smokeshow are offered. Their "fresh shook " lemonade was a perfect accompaniment to their food.

When asked to describe their restaurant, Justin Zeyzoonian simply said, "bbq, burgers and beer." He added, "We believe in fall off the bone barbecue. We brine, marinate and dry rub our meats for good results. We believe in hard work for ourselves and our staff. Our chef, Anum Bandele started as our dishwasher in our New Rochelle venue and worked his way up to executive chef here in Mamaroneck because of his talent and work ethic."

Casual and fun is the name of the game here. Our table setting included a bucket filled with serviceable knives and forks, paper napkins, and a shaker filled with a fragrant dry rub mix. The aromas of onion, garlic, Cajun seasoning, paprika, salt and pepper lent a nice touch. A container of hand wipes was a thoughtful addition, since things can get quite messy here.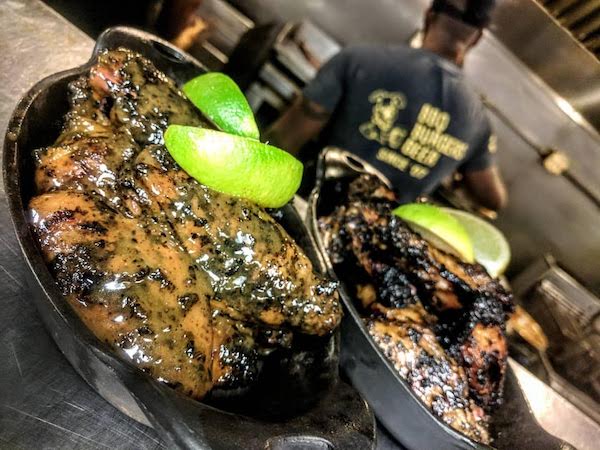 On to the food. The recipes are not limited to one regional style. They are a creative combination of ingredients for sauces and rubs. There are small apps and big apps. We bit into the flaky pastry of our empanadas to reveal a braised brisket and mozzarella filling. Served with a cilantro and herb mayonnaise based sauce, they were divine. Pork belly tacos followed. The tortilla was generously filled with thickly sliced smoked pork belly, arugula, pickled red onion, cilantro and a Korean flavored barbecue sauce with sesame seeds. The sauce permeated the arugula for a wonderful flavor. Other small apps are smoked meatball sliders, bacon fried baby back ribs, house made pork sausage platter, and Guinness French Onion Soup. From the big apps, we sampled some chicken and waffle sliders. This dish has become very popular. Here, the chicken was fried to perfection and nicely seasoned. Other popular big apps were belly fries with smoked pork belly, fries, fontina and a runny egg, as well as pulled buffalo chicken.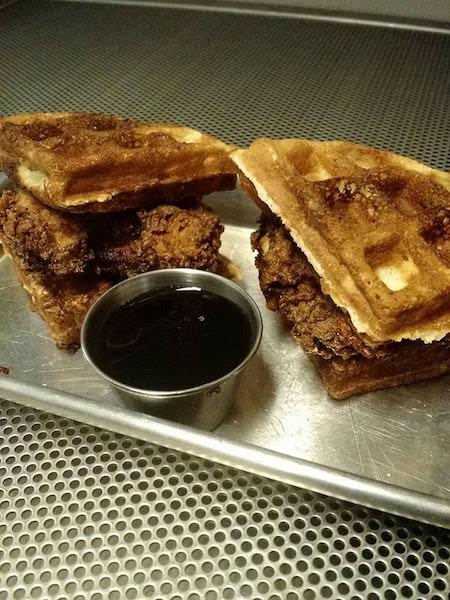 The greens section includes a wedge blt, cranberry, apple, pecan and mozzarella with a raspberry vinaigrette, or grilled corn and tomato with pineapple jalapeno vinaigrette. Chicken or seared ahi tuna can be added to these salads. How refreshing to see innovative salad choices. We moved on to the tailgate wings. They were dry rubbed, smoked, grilled and rolled. They were meaty and really finger licking good. After a few of these the wipes on the table certainly came in handy. From the pit, smoked St. Louis ribs, crispy skin chicken and smoked pork shank glazed with bbq sauce over risotto are awaiting my tasting at future visits. These items arrive with an excellent cheddar cornbread. Drizzled with agave butter, it was a fine addition to our meal.

Pit plates are a nice dinner choice from the hand cut ribeye with crumbled blue cheese, fried mushrooms and whipped potatoes or cast iron salmon, blackened and citrus glazed. A mixed grill for 2 includes smoked chicken, ribeye, ribs and side dishes. From the doughboy section, we enjoyed pulled, dry rubbed, smoked pork shoulder on a potato roll. A couple of sides of red pepper slaw, spicy and crunchy kale slaw with red onion and creamy dressing added a nice kick to our pulled pork. Another very good doughboy selection is the tuna taco. The thick, blackened, slices of tuna, cooked medium rare was combined with arugula, pickled jalapeno slices, lime zest and chili aioli. Several handmade ½ pound burgers in many variations are yet to be tried.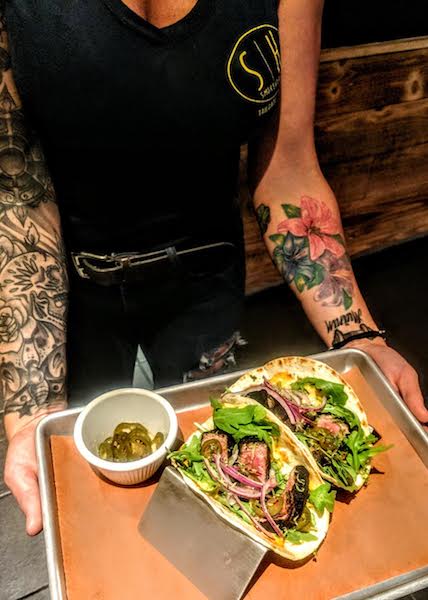 For dessert, try the cast iron cookie. What could be more satisfying than a freshly baked to order warm chocolate chip cookie, from a recipe of Zeyzoonian's Mom, topped with Longford's vanilla ice cream? Yummy. A fresh fruit cobbler with a homemade crust and that rich ice cream, mascarpone cheesecake and iced coffee bread pudding are enticing as well.

For a friendly, fun filled meal visit Smokehouse Tailgate Grill and enjoy some of the best wings, ribs , burgers and much more. Keep in mind, the menu at Smokehouse provides perfect party food and they will cater parties for you at their place or yours.

Smokehouse Tailgate Grill
320 Mamaroneck Avenue
Mamaroneck
(914) 341-1655
Cornbread

1 Box (5lb) of corn muffin mix
6 oz cheese sauce ( we have a proprietary sauce, but any store bought sauce would work as well)
1/4 cup brown sugar
5 cups water

Mix all ingredients with stand mixer until very smooth. Spread about an inch thick across deep sheet pan. Bake at 350 until golden brown. Cut into 1"x1" squares

Blackened Tuna Tacos

Blackened seasoning:
2oz cup kosher salt
1.5oz cup white sugar
5oz paprika
3.75oz cumin
3.75oz garlic
2.5oz coriander
2.5oz fennel seeds
2.5oz black pepper
1.25oz celery seed, chili powder, ground basil, oregano, ground ginger, granulated onion

Mix all seasoning together in grinder or robo coupe to blend smooth. Bredge 6oz raw tuna loin in blackened seasoning, flour, and 4oz cajun seasoning. Pan sear until desired temperature (recommended medium rare). Slice into medallions and place in 6" soft shell tortilla (corn or flour based on preference) over arugula. Top with salsa (recommended a light salsa like pineapple) & aioli (mayonnaise based).
The Robust Flavors of Southern Italy at Via Garibaldi
Details

Written by

Judie Dweck

Hits: 3440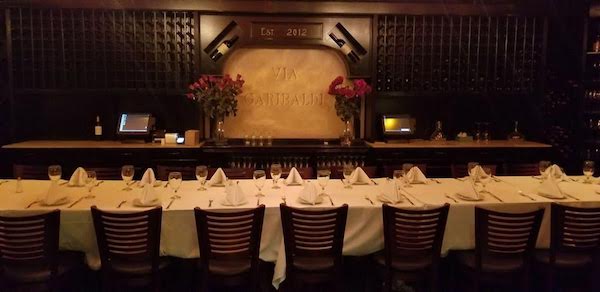 The cuisine of southern Italy is robust and reflects the vitality of the country and its people. One of the newest venues to enjoy the tastes of Italy is at Via Garibaldi on North Broadway in White Plains, at the site of the former Gaucho Grill. Ariano and Patricia Pardo are the proud owners of the recently opened Via Garibaldi Italian Ristorante. They also own Via Veneto, in White Plains, as well. The menus are similar, but Via Garibaldi is much larger in size. "We strive to provide our customers with a traditional family style experience. In addition to our varied menu, we serve a selections of prestigious wines from Tuscany, Liguria and Sicily."


Upon chatting with the personable Patricia Pardo, I discovered that Ariano, her husband and herself decided upon a second restaurant in White Plains that could accommodate many guests for parties. When Gaucho Grill closed the perfect opportunity arose and Via Garibaldi was born. Pardo said, "White Plains is a popular city where many people dine. We offer food for everyone and can accommodate all diets from vegan to gluten free. Many of our dishes are Southern Italian. We focus on good service. Our guests feel like this is their home. I love to see people complete their meal and tell us that they had a great time. Our goal is to continue servicing both old and new guests and to create memorable parties both in house and off premises." He added, "Given the opportunity, I would love to serve dinner to Richard Gere and Ben Stiller, two of my favorite personalities. If I were a guest at our restaurant, I might start with shrimp marsanielo, followed by snapper marechiara with tiramisu for dessert. Our kitchen is very accommodating, and depending upon availability of ingredients, we will create dishes for you." The Pardos are very enthusiastic about future ideas, such as an elaborate Sunday lunch buffet.


As you enter this new restaurant, note the cheerful front terrace, planted with colorful floral displays, a pleasant spot for cocktails and a meal on a warm summer day or evening. The terrace seats roughly 40 to 60 guests. Once inside, the bar and lounge area has plenty of seating and is a popular gathering spot. A few steps up, and you enter the spacious main dining room with black leather tufted banquettes as well as free standing white linen clad tables. It is surrounded by two smaller additional dining rooms. One immediately realizes this is a fine venue for many sized events and parties. The main dining room has a warm glow, with its yellow walls, gold tiled ceiling, crystal chandeliers and elegantly framed scenes and posters of Italy; the room seats over 100 guests. Overseeing the entire space is a painting of Mona Lisa. In the rear of this dining room, a chef is busy forming the dough for pizzas that will emerge from the hot oven behind him. The Princess Room is an elegantly appointed dining room for 10 to 30 guests. It reminds one of a Tuscany vineyard with its collection of wines and murals of vineyards. The Illuminata Room seats 40 to 60 guests and each room is separated from the main room by multi paned doors.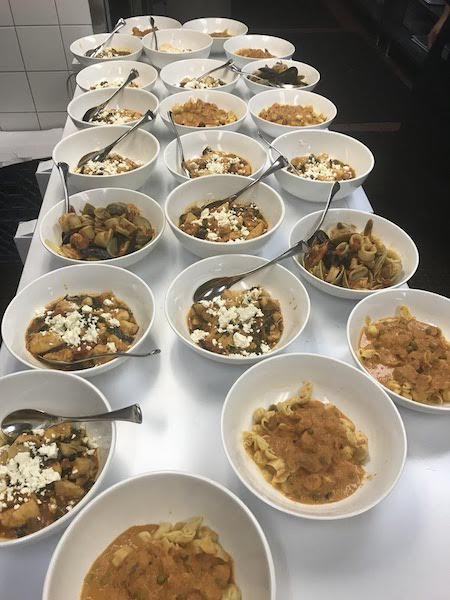 A basket of warm fragrant bread, fresh out of the pizza oven arrived with a hot pepper infused olive oil dip. We enjoyed this, as we looked at the antipasti selections. Spiedini Romana has always been a favorite of mine. At Via Garibaldi it is well prepared. This Roman style "cheese sandwich" is filled with mozzarella cheese, coated and fried. Cut into squares and topped with capers and a touch of sauce, the result is hearty and crisp on the outside and meltingly delicious on the inside. Shrimp Marsanielo were jumbo shrimp, tail intact, and wrapped in prosciutto. The sweetness of the shrimp combined beautifully with the salty prosciutto for a tasty dish. A bed of arugula and roasted red pepper strips complimented the shrimp. Another interesting shrimp appetizer was shrimp incazzati. Here, the grilled jumbo shrimp were combined with charred, smashed grape tomatoes, leeks, garlic and a touch of jalapenos to add some spice. Mussels were tender and nicely seasoned with a basil and garlic red sauce for the mussels posillipo. We expect to sample burrata semplice, polpo al forno, calamari di Ariana and asparagus with four cheeses in the future. The selection of antipasti at Via Garibaldi is so varied that I believe several of these classic and innovative choices could result in a fine dinner.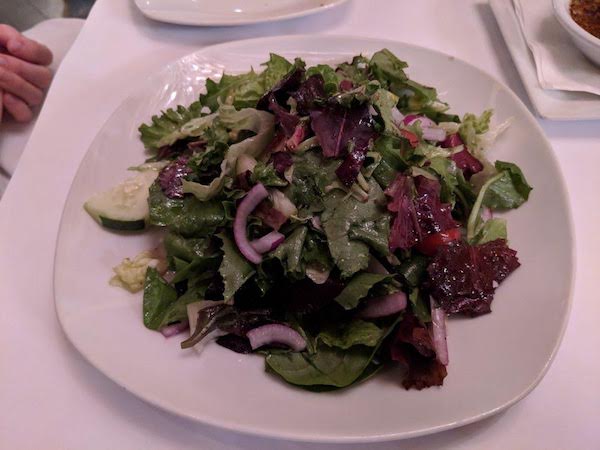 Salads are fine starters here as well. A combination of mesclun with raisins, apples, pears, walnuts and strawberries or arugula with bacon, sun dried tomatoes, gorgonzola and walnuts were enticing. However, we couldn't stop there and moved on to the pasta selections. Of the dozen pasta choices, fioretti rustica was a favorite at Patricia Pardo's childhood home. These delicate pasta bundles look like flowers with their pleated tops. Fontina cheese fills these little pasta bundles. Peas and sliced mushrooms and a pink sauce result in a delightful pasta course. Other selections include lobster ravioli with artichokes, roasted peppers and vodka sauce, rigatoni Machiavelli with portobello mushrooms, arugula, tomatoes and grilled chicken and pappardelle de la mama with scallops and crabmeat in a pink sauce. Classics of linguini in red or white clam sauce and fettuccine carbonara are offered, as well.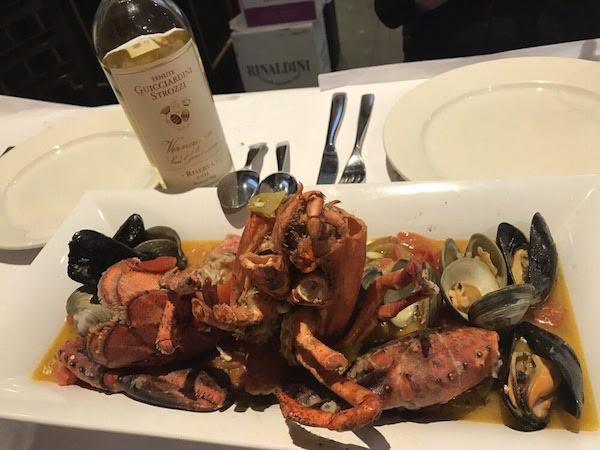 Entrée selections run the gamut from chicken and veal preparations, grilled beef, lamb or pork, to the sea with branzino with zucchini, red snapper with clams, mussels and white wine tomato sauce, salmon al forno and zuppe di pesce. For the pizza lover the pies arrive in small and large sizes, ranging from classic Margherita to rustica with artichokes, pepperoni and gorgonzola, Grandmother Pizza with pesto, or as I enjoyed, Abruzze. Here the thin crisp crust was piled high with chopped broccoli rabe, thinly sliced sweet sausage, slivers of roasted garlic and mozzarella cheese. It was hearty and delicious.

Desserts include homemade zeppole, reminiscent of the street fairs in the city, cannoli and tiramisu, gelato, and even a dessert pizza with Nutella, bananas and strawberries.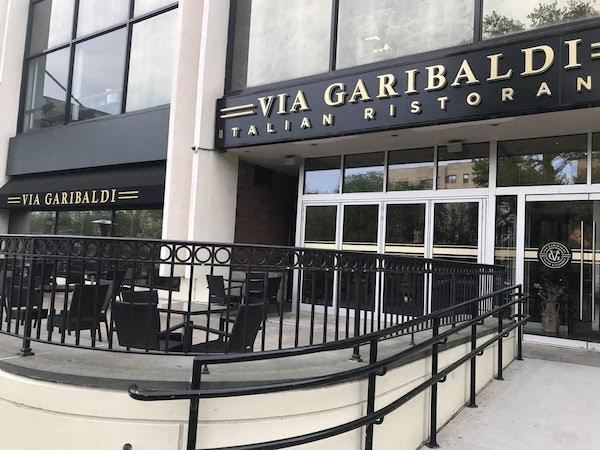 Family style dinners offer choices of appetizers, entrees, wine, coffee and dessert at a set cost. Thursday evenings include Italian music, a nice touch during dinner. At lunch wraps salads, pastas and entrees are offered.

If you desire a robust Italian lunch or dinner or a catered affair on or off site, Via Garibaldi is a fine place to visit.

Via Garibaldi
1 North Broadway
White Plains
914 468 1888

Grandma's Recipe for Linguine Di Savoia

4 tsps. olive oil
3 cloves garlic, sliced
2 handfuls baby arugula
1 cup sliced zucchini
1 cup sliced asparagus
A touch of cognac or homemade grappa
4 shrimp, shelled and deveined
Fresh linguine, about 3 ounces per serving

Sauté garlic in oil. Add zucchini, asparagus and arugula and sauté for 2 minutes at medium heat. Add the cognac or grappa. Add shrimp and cook for 2 minutes. If you are using packaged pasta boil it until al dente and toss with the other ingredients. If you are using fresh pasta use "Nona's secret" and cook it along with the other ingredients.
African Music Star to Come to Scarsdale to Benefit SALT at Scarsdale Congregational Church
Details

Written by

Sarah Kazan

Hits: 1421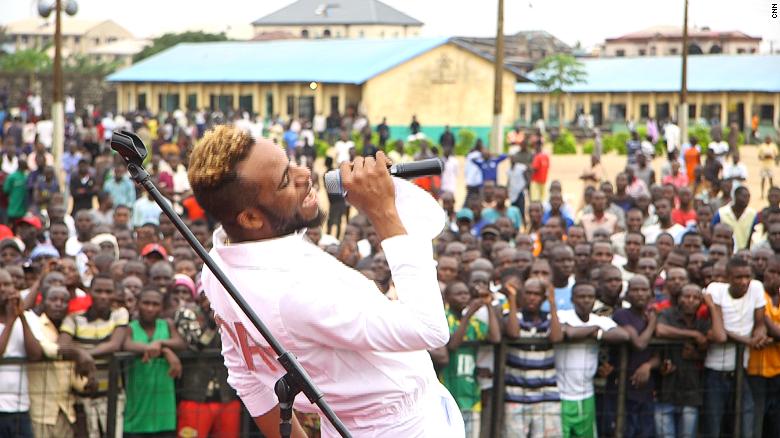 International Afro Dance Hall star and Nigerian native Lamboginny will preach and sing at Scarsdale Congregational Church at 10am on Sunday, July 15.
Lamboginny's music is rooted in the sounds of Jamaican Reggae integrated with elements of West African music known as Afrobeat.

Born Yinka Lawanson in the mid-80s, Lamboginny grew up in Lagos, Nigeria. In his early twenties, Lamboginny was inspired by artists like the late Bob Marley and Afrobeat music creator "Fela Anikulapo Kuti" who used their voices and music for more than entertainment. An opportunity to serve arrived in October 15, 2009 when a friend paved the way for Lamboginny's first prison concert. "Prisons permit pastors and teachers to minister to the inmates, but what about musicians? When I saw their hope after hearing my music, I knew then that I'd found my purpose," Lamboginny said.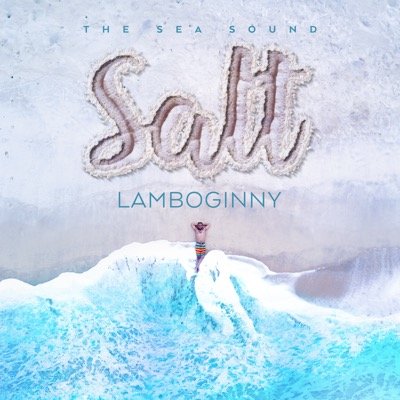 Since he began performing, Lamboginny has been using his talents to spread the message of supporting troubled youths who are trying to make positive changes. He founded Saving All Lives Together (SALT), a movement that raises money to provide music therapy to the prison population, and more importantly, to pay legal costs of young people who have been wrongly incarcerated or cannot pay fines for petty infractions like street begging. Further, Lamboginny gained considerably greater popularity when he began booking performances for the inmates at the prisons in Africa. He is now the first official Music Ambassador to the Nigerian Prison Service

To date, Lamboginny has performed more than a dozen prison concerts and has arranged for the release of 120 young Africans. With funds that he raises through his performances and record sales, he works to reintegrate released inmates into society, to find them jobs, and to provide vocational workshops to juvenile offenders still in prison. Lamboginny is known for his hit song "Say No To Crime" featuring Nigeria All Stars, Gbaladun with Olamide and I Believe in Africa. His current album, SALT, has garnered great reviews and is available on iTunes. Concert footage can be seen on YouTube.

Join them to hear his remarkable story and voice. Proceeds from a special offering will go to SALT endeavors, including raising funds for juvenile education and health facilities in Abeokuta, Ogun State, Nigeria.
Scarsdale Congregational Church
1 Heathcote Road
Scarsdale, NY 10583
The Summer Games: Best Board (and other) Games for your More (or Less) Adult Friends
Details

Written by

Stacie M. Waldman

Hits: 4559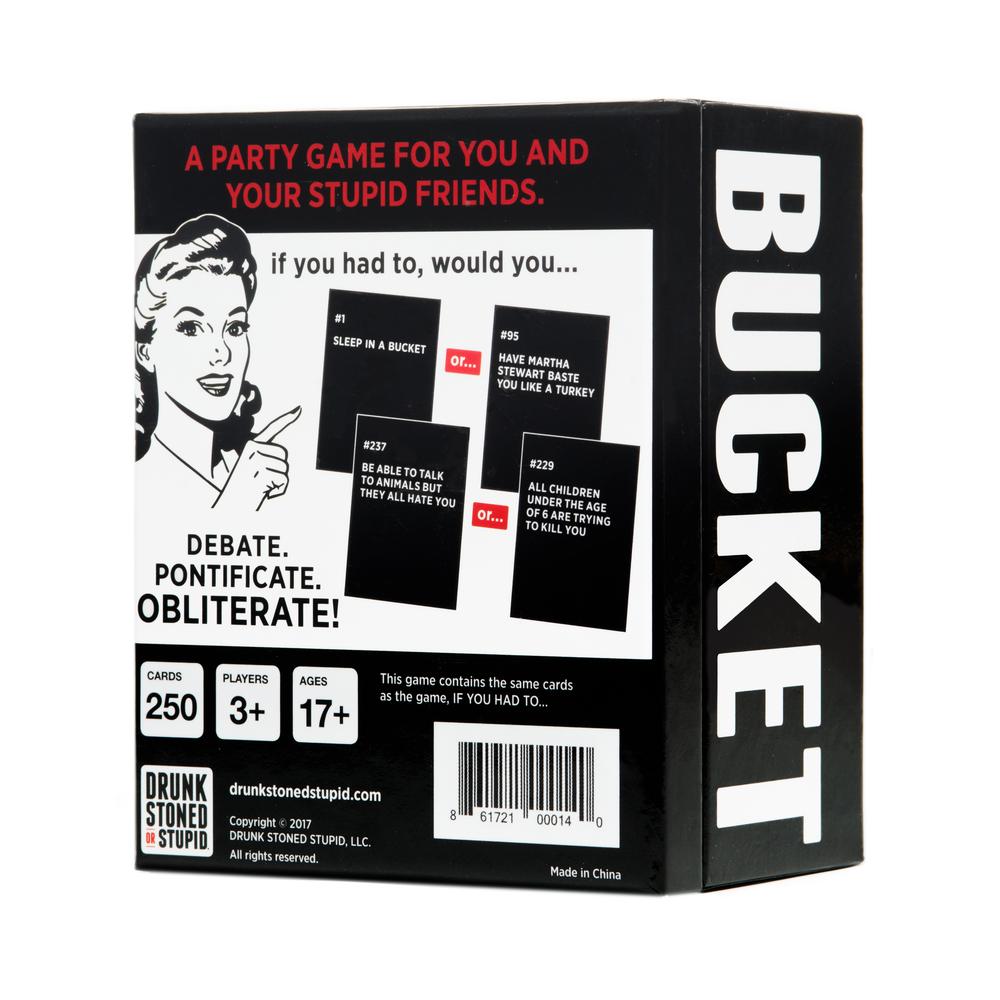 Board games have come a long way in recent years in terms of creativity, fun and let's face it, even perversion! Cards Against Humanity broke barriers when it rose to popularity a few years ago, and there are many other great ones out there to entertain a houseful of summer guests. What are the hottest games for summer to play with friends and adult family members, preferably with a drink by your side?
What do you Meme?
If you think you'll play this while the kids are still awake, think again. With reviews like, "I laughed so hard I had a six-pack of abs the next morning," be prepared for hysterical but potentially raunchy pairings of captions with memes. Up to 20 of your BFFs can play this game together and you can make the game even more fun by printing pictures of the people with whom you're playing the game ahead of time to pair with game-provided captions.
Sleep in a Bucket
This party game can also accommodate large groups of people and is a variation on "Would you Rather?" You can come up with situations on your own for free or just buy them. A rotating judge gets a card from each player and chooses what he or she would least like to do and the person who gave them that card gets a point. For example, would you rather have all children under the age of six trying to kill you or have to maintain eye contact with your best friend whenever they had sex? Laughs and inappropriate convo guaranteed.
Fact or Fiction
This is a fun game that you can play anytime, anywhere. It's also best to do this with people who know you, but not TOO well, so playing with friends (girls weekend?) is better than playing with family members. It's a great game to find out more than you wanted to know about people and you can come up with your own rules such as "what happens in Vegas stays in Vegas," meaning anything you learn about your game-mates stays there! Everyone comes up with two things about themselves that may not be believable but are true and one thing that is not true. Everyone has to guess which of the statements is fiction. For example, which of these three things about me is not true? 1. I have ridden an elephant bareback, 2. I have my pilot's license or 3. My now-97-year-old grandma gave me lingerie for Valentine's Day a few years ago. A little bit of planning ahead of time goes a long way to making the game the most fun as it can be hard to think of things on the spot.
Joking Hazard
Described as "extremely not for kids," you've got to put three cards together at a time to build a comic strip that your other players like. Popular phrases people use while playing this game are "OMG," "That's disgusting" and "I think I gave myself a hernia." Expansion packs are available and most reviews say they're needed after playing the game a handful of times so prepare to make the small investment if you like the original version.
Smartass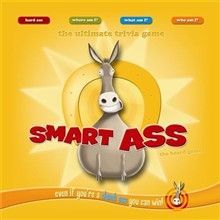 Smartass is a fun game that includes everyone in each hand, keeping your whole crew engaged. One person picks a card and starts reading off clues about a person or a place or a thing, for example. People can shout out their answer whenever they want and the card-picker keeps reading down the list of clues until someone gets it. Clues start off very vague and difficult and get easier as the reader moves down the list. Fun for trivia buffs, this is one of the "cleaner" games on this list.
Storylines
I actually have no idea what this game is called and I have no idea where I learned it, but it is literally one of the best games I have ever played with kids and/or adults (or both). You need at least 4 people for this game and up to 12 comfortably. Everyone gets a sheet of paper and a pen. Each player starts off by writing something at the top of the page. It can be anything; a line from a song, nonsense, something funny about the person to your left or right...then everyone passes the paper at the same time to the person on their right. That person draws a picture based on what is written. Before passing it to the right, everyone folds over what the original person wrote so the next person only sees the picture and they have to write a sentence based on what they see in the picture. Then the paper gets folded over again (over the picture) and the next person draws a picture based on the visible sentence (and so on). You do it until it gets back to the original person if the group is large or you can do several rounds with a smaller group. Everyone gets to read all of the Storylines (there's no winner or loser) and it's always hilarious! Adults, of course, tend to make the game a little grosser and more risqué. Kids tend to keep it clean with the exception of fart and poop pictures and sentences.
Beyond Balderdash
Although this game is only sold used on e-bay or through Amazon third-party sellers, it is by far my favorite game to play with a group of 4-8 fun adults. It's a game of bluffing and creativity. There's one real answer that the rotating dealer writes down, and every other player writes down their bluff or what they think is the real answer. There are five categories from which to choose: people (who was this person/what did they do?), movie titles (what is the plot of the movie?), dates (what happened on this date in history), acronyms (what do these initials stand for) and definitions (what does a certain word mean?). For example, one person chooses the definitions category and the word is "furfur." They write down the true definition; everyone else writes down their proposed definition, then the person who knows the real answer reads all possible answers aloud and everyone has to guess the real answer. A point is given for guessing correctly AND a point is given if someone else chooses your answer, even if it's not the true answer. For example, furfur might mean: 1. A type of moustache popular in the Victorian era, 2. A Siberian squirrel with 5 stripes down its back, 3. Flakes of dandruff, 4. A sea snail or 5. An edible South American fruit. Which is it?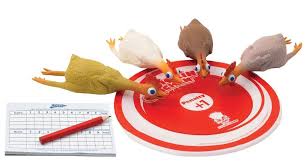 Flickin' Chicken
This popped up as an Amazon suggested purchase right before Father's Day so…so bought it! In fact, the reviews were so good that I bought two!. It's a great backyard game or beach game. Flickin' Chickens is basically like golf except you throw a disc to a random landing point and then everyone has to hurl their chickens towards the disc hoping to hit it in the least number of hurls. The chickens themselves are hilarious. They are made out of high-quality rubber and have substance to them, and there really is little funnier than flying rubber chickens. Okay, so maybe it's not really like golf, but it's a great game nonetheless.
Pandemic
This is a game for a smaller group of people, like just two of you, or maybe two couples or a few friends. You all have to work together to save the world from deadly diseases. What's nice about this game is that it requires cooperation and you either all win or all lose to a deadly epidemic. It's suspenseful and the game has varying difficulty depending on what cards are chosen and what moves are made. Definitely a traditional board game that you'll keep coming back to whether you win or lose. And not many laughs with this one; it's super intense.
Cards Against Humanity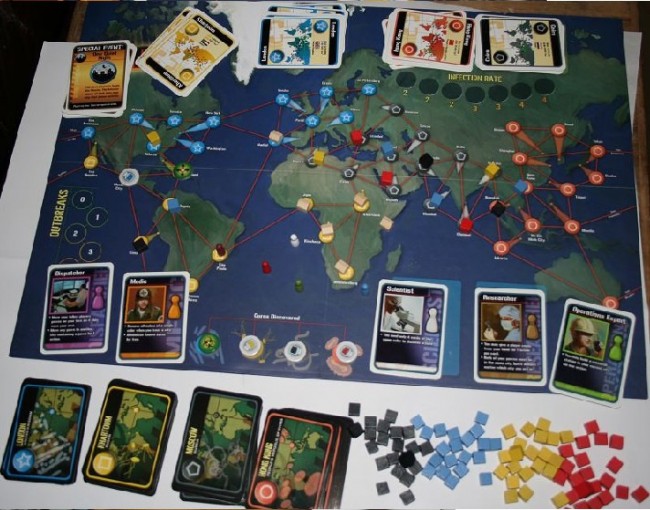 Still haven't played this after all the hype? Do yourself a favor, add it to your game bin and hide it from the kids. It's described as "the game for horrible people." It's quite distasteful so the square mother-in-law might not be the right player for this game but it's funny and sort of sick all at the same time. One person reads a question and the rest have to answer it with their choice of prewritten cards in their hands. The reader chooses the best answer (subjectively) and that person gets a point. It's a really creative game and many others are based on this game.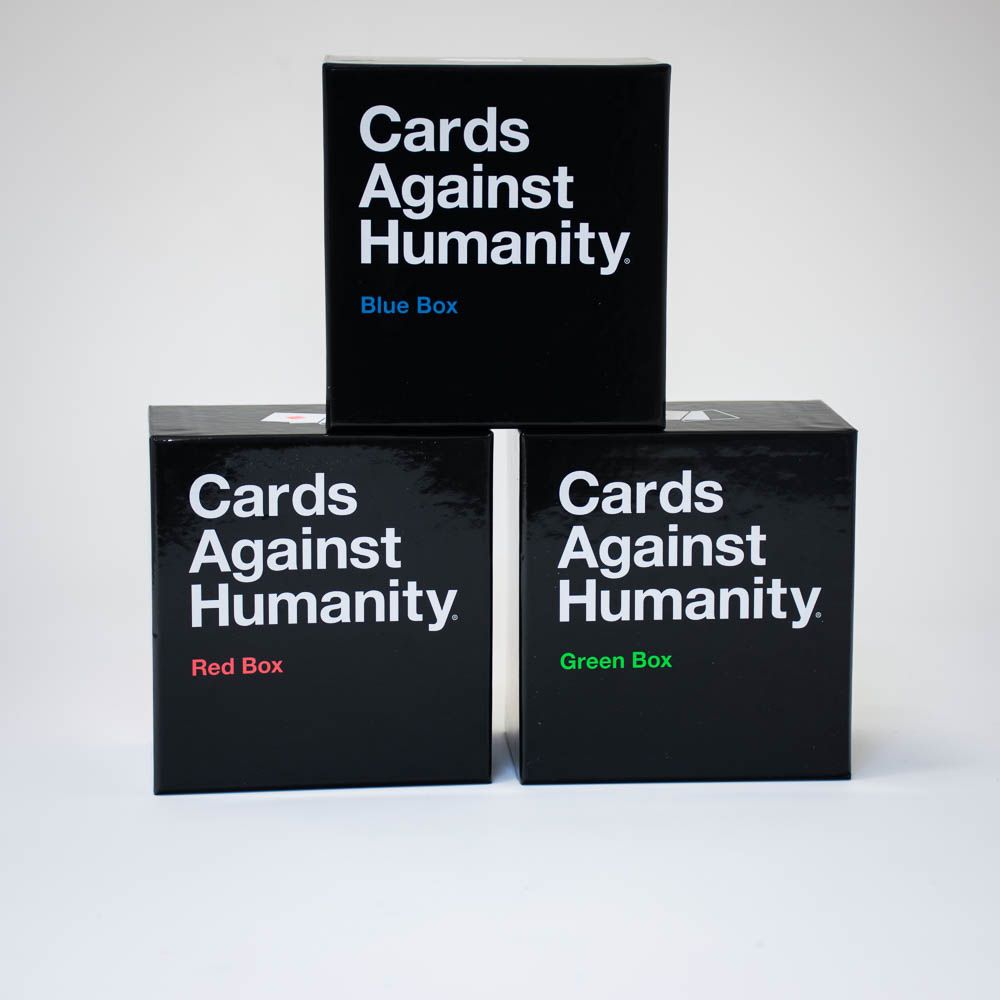 Have you played any of these games? Thumbs up or thumbs down? Do you have any favorites not listed here? Comment below!