Scardsdale Girls Soccer Team Falls to Arlington
Details

Written by

Joanne Wallenstein

Hits: 1393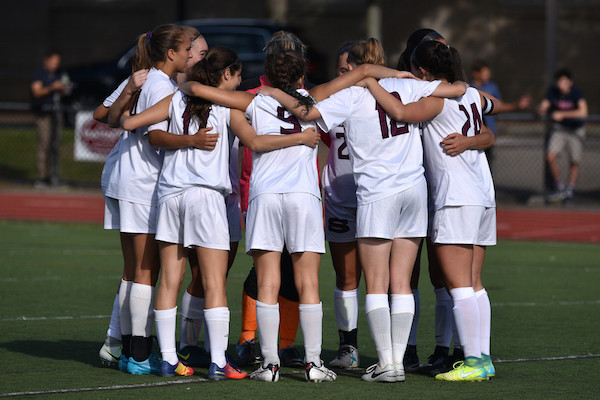 The Scarsdale Girls Varsity Soccer Team lost Friday's home non-conference game against Arlington (LaGrangeville, NY) by a score of 3-0. Arlington was last year's league champions.
Photos by Jon Thaler – see more here: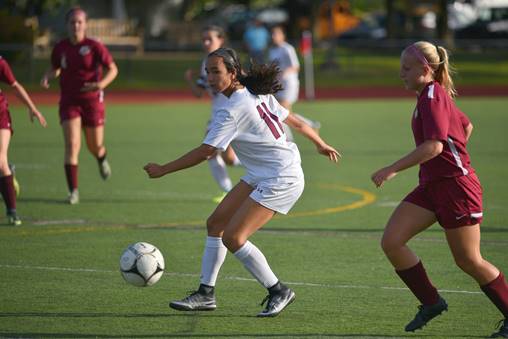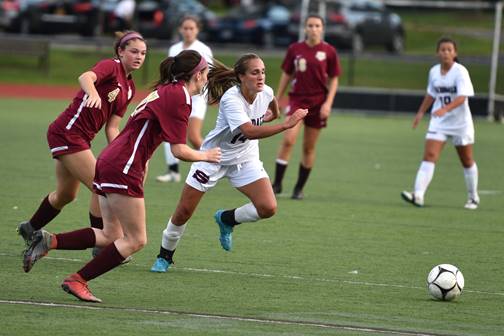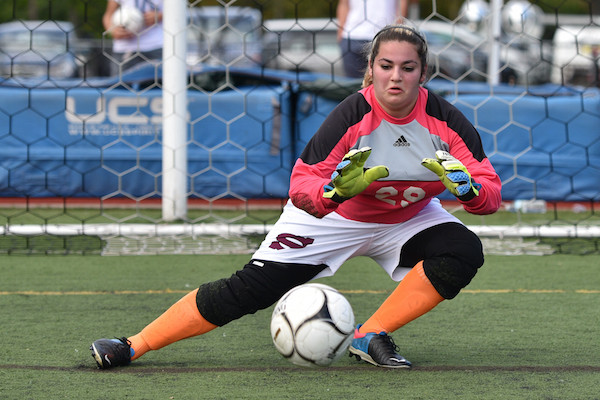 Add a comment
Friends of the Scarsdale Library Invites You to Join and Attend the Book Sale Preview Night
Details

Written by

Joanne Wallenstein

Hits: 1676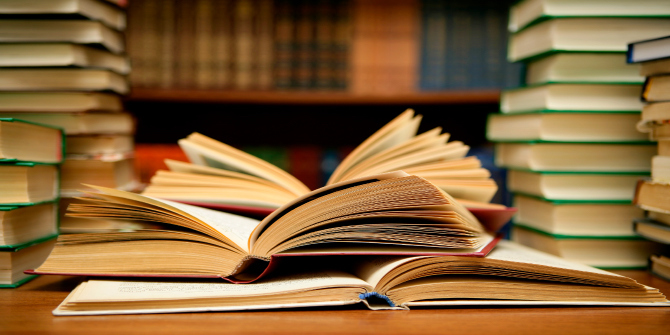 (This letter was sent to Scarsdale10583 by Dara Gruenberg, President of the Friends of Scarsdale Library )
Dear Members of the Scarsdale Library Community: Our wonderful Friends of the Scarsdale Library Book Sale is fast approaching, and we need you more than ever.
The Friends of the Scarsdale Library supports a range of programs and services for people of all ages, including Museum Passes, the Writers Center, Teen Study Nights, Book Deliveries for the Homebound, Author Visits, Children's Programming and much, much more. The Library is committed to continuing these and other programs during the upcoming renovation process — but we need your help to do this.
Become a Friend today with a minimum donation of $25, and as a thank-you, we'll invite you to the Friends-Only Book Sale Preview Night, on Friday, September 8th. It's your chance to shop at the book sale in advance of the general public.
Please click on this link to make your donation now — and your name will be on the Friends list at the entrance to the Library. Stay tuned for updates about Book Sale hours and pricing on local media outlets.
Thanks, and I look forward to seeing you at Preview Night.
Sincerely,
Dara Gruenberg
President, Friends of the Scarsdale Library
Add a comment
Tutta Bella Trattoria Where Everything Is Beautiful
Details

Written by

Judie Dweck

Hits: 3448
Writing about restaurants has me visiting dining spots of many varieties. There are so many choices that I must be very selective in deciding which ones to return to just for pure pleasure and not just for work. Among my go to places is Tutta Bella Trattoria. Its name is appropriate translating to everything is beautiful. Located on White Plains Road in Scarsdale, it is easy to find with its many glittering lights woven into its shrubs. Valet parking is a fine convenience. The spacious restaurant is nicely decorated with oversized photographs depicting scenes of Italy. The white linen clad tables add an elegance to the rooms. Since Tutta Bella is very popular, it does get quite noisy during prime hours. Owner Sergio Gashi assured me that one of their next projects is improvement of the acoustics.
Tutta Bella arrived in Scarsdale in 1996. Owner Sergio Gashi worked at Lattanzi in Manhattan's theater district for many years. Two years ago Leo Shala, also with experience at Lattanzi, joined Gashi as his partner. Along with Chef Mike Gallo and Chef Alberto Luigi, they run a carefully thought out and welcoming restaurant. The wait staff, many who have been there since its inception, are very accommodating. When you make a special request, the answer is often "OK, no problem."
Chef Mike Gallo studied at the French Culinary Institute. "Growing up in an Italian household, food was very important. As a young child, I wish I had paid more attention to my grandmother's cooking. I love the craziness of the kitchen and Chef Alberto Luigi and I work together to keep the kitchen very organized. If I were a guest at TuttaBella, I might start with mozzarella and tomatoes followed by a bone in rib eye steak and of course a napoleon for dessert." Leo Shala remarked about the cleanliness of the restaurant: "Our kitchen is carefully cleaned from top to bottom every day." He said, "A restaurant is like a work of art and ours has many fine guests."
According to Sergio Gashi, "our success depends upon quality and fair prices. Everything must be excellent from the bread at the table to the dessert. It is important that attention is paid to every part of the meal, from start to finish. In our kitchen everything is freshly made. Consistency is important. The chefs here do a great job, so I leave them to their work."
The menu at Tutta Bella offers an extensive selection of Italian classics as well as innovative seasonal creations. Through the years, I have enjoyed insalata di frutti di mare, spedino alla romana, hot antipasti and clams oreganata as starters. Memorable salads are endive and radicchio with walnuts, gorgonzola, oil, balsamic dressing and red and golden beet salad with garden tomatoes and goat cheese. The house made pastas in almost 1 dozen varieties are excellent. In the past we savored gnocchi alla sorrentina, cavatelli with broccoli rabe and sausage and fettuccine with salmon and asparagus in a cognac sauce. Entrees of chicken scarpariello, veal martini, shrimp scampi, cioppino and a variety of grilled steaks, chops, and lobster are among the top quality dishes I have enjoyed.
Most recently, rather than being presented with the menu, Gashi invited Chef Mike Gallo, and partner Leo Shala to join us for an outstanding tasting of many specials. Sergio, the consummate host remembered some of my likes and dislikes and planned the menu accordingly. A beautifully garnished platter of fresh from the sea bluepoint oysters, jumbo shrimp and lump crabmeat with tangy cocktail sauce was offered. The freshness of the seafood was an indication of the quality of the ingredients used at Tutta Bella. A lovely combination of grilled zucchini and grilled octopus with a balsamic glaze was presented next. It was very good indeed. Perfectly sliced smoked salmon was wrapped around buffalo mozzarella to form a rich and delicious pinwheel. It was paired with baby mesclun. Our final appetizer was a plate of sweet and tender scallops, pan seared and placed atop a mango horseradish puree. Topped with mache and cucumbers it was a delightful dish. A basket of Tutta Bella's signature flatbread and breadsticks and delicious crusty bread accompanied our dishes. Our entrees were very special, as well. Halibut, as fresh as possible was crusted with sliced potatoes and set over sautéed spinach and heirloom grape tomatoes. This mild flavored fish was enhanced by its preparation. Colorado lamb chops and zucchini "noodles" was another dish of fine quality. Homemade cheese ravioli were topped with thick meaty shitake mushrooms and sweet sausage. Just as I thought it couldn't get any better, a bone in porterhouse steak arrived. It is clear that the meat suppliers at Tutta Bella are top of the line. The juicy steak, cooked black and blue was melt in your mouth delicious, worthy of a top notch steak house. Although the dishes I tasted at this recent visit are not on the regular menu they may appear as specials. Since the ingredients are generally in the kitchen special requests may be honored. We completed our tasting with a variety of house made desserts. Young pastry chef Granit Shala, son of Leo Shala, prepared these sweet wonders from tiramisu, to tartuffo to cheesecake and their famous napoleon encrusted with almonds. To add another layer of sweetness to our meal I loved my specially prepared cloudlike grand marnier soufflé.
After this glorious tasting, I truly felt like royalty. Yes, at Tutta Bella from atmosphere, service and quality, everything is beautiful. Try it soon.
At lunch Monday through Friday a 3 course meal is offered. It is also a perfect party venue. There is a private dining room upstairs with an outdoor patio, a wine cellar and parts of the main dining room leads to a patio.
Tutta Bella Trattoria
745 White Plains Road
914 725 0566
http://tuttabellatrattoria.com
Pan Seared Scallops (4 appetizers)
12 large scallops
2 ripe mangos
1 Tbsp. horseradish
Salt and pepper to taste
4 cups micro greens or mixed greens
Extra virgin olive oil for drizzling and to brush the skillet
Peel the mangos and cut the flesh into small cubes. Blend into a puree with the horseradish in a blender. Dry the scallops on paper towels and season with salt and pepper. In a non stick pan brushed with oil brown scallops on both sides. Set aside. Divide puree among 4 plates top each with three scallops. Top with greens and drizzle with olive oil. Enjoy.
Add a comment
Infinite Combinations of Herbs and Spices at Spice Village
Details

Written by

Judie Dweck

Hits: 2405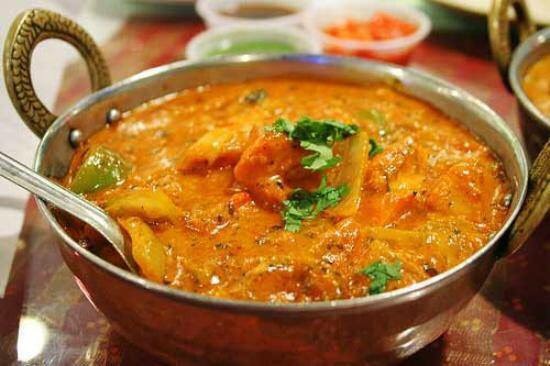 In an area where so many restaurants feature Italian food, it is refreshing to experience the flavors of Indian cuisine. Both subtle and well spiced, exciting and varied, with infinite combinations of herbs and spices, yes, I'm describing Spice Village in Tuckahoe. It is conveniently located at Tuckahoe Plaza across from the Tuckahoe train station. Through its nine years at this location, it has experienced many chefs. Very recently, I noted that the food had become exceptionally good, better than ever. It was then that I discovered that co-owners Joison Manavalan and Arun Thilakan are now heading the kitchen. Don't be misinformed by the name Spice Village. There is a big distinction between spice and spicy. The spice in Spice Village refers to the large variety of herbs and spices, which when properly used, flavor the dishes prepared here. Not everything is "spicy", but all is well seasoned ranging from mild to hot, with the common denominator of beautiful flavors. Since everything is cooked to order, you can specify your heat tolerance.

Wood carved screens, colorful lighting and a television screen depicting aspects of Indian culture set the mood at this 55-seat dining room. Weather permitting, several tables are set up on the patio of this shopping plaza.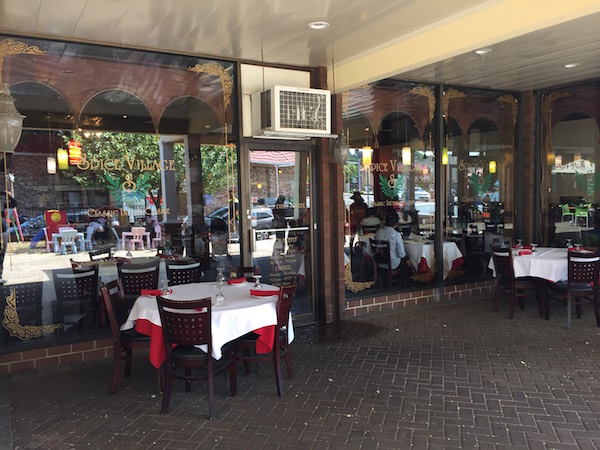 Co-owner Joison Manavalan is from Karala in South India. "My father was a passionate cook who prepared Indian food from the north and the south. I inherited his passion, which led me to opening Spice Village. Along with my co-owner Arun Thilakan, we offer classic and traditional Indian cuisine from the many areas of India. We promote the interesting and varied spice combinations unique to Indian cooking. The secret of our success is good food, good service and a pleasant ambiance. We prepare everything from scratch. Thilakan brings his experience of culinary school in France to our kitchen." The soft spoken staff here is very attentive, affording a most enjoyable and informative dining experience.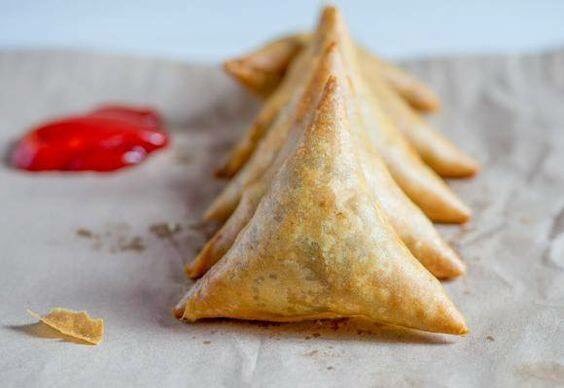 he scent of cumin, cardamom, fenugreek, garlic, ginger and onion led me to Spice Village last week, where my feast began with a selection of the varied appetizers, both familiar and new. Pepper shrimp bagari, presented on modern white china showed off the colorful dish. The jumbo shrimp were grilled and tossed with red and green bell peppers, onion and tomato and a savory sauce enhanced with crushed black pepper. For extra spice, a few pods of chili peppers were tossed in. To compliment the dish a salad shared the plate. I would certainly try this again in the future. The popular gobi bezale followed. Here the florets of cauliflower were coated with chick pea flour and sautéed. They remained crisp when tossed with yogurt, green chili and curry leaf sauce. Southwest coastal chicken was new to me and quite tasty. Strips of boneless chicken breast were nicely marinated and flavored with ginger and herbs. Paneer tikka, lasooni mushrooms, tamarind eggplant, grilled scallops, vegetable and lamb samosas and calamari Cochin are waiting to be sampled. A Spice Village Combo and a vegetable platter enables you to try many of the appetizers in one meal. Salads and soups are other options.

Entrée choices are very extensive. From the tandoori oven, (a traditional clay oven), we loved the tandoori mixed grill which gave us the opportunity to sample several tandoori cooked dishes. A variety of chicken dishes, shrimp, lamb and vegetables arrived on a sizzling platter. The Kashmiri lamb chops were marinated and were tender and outstanding. The shrimp were properly cooked without becoming tough. It was the zucchini, yellow squash and onions that brought vegetables to a higher level. They really rose to new heights when cooked tandoori style.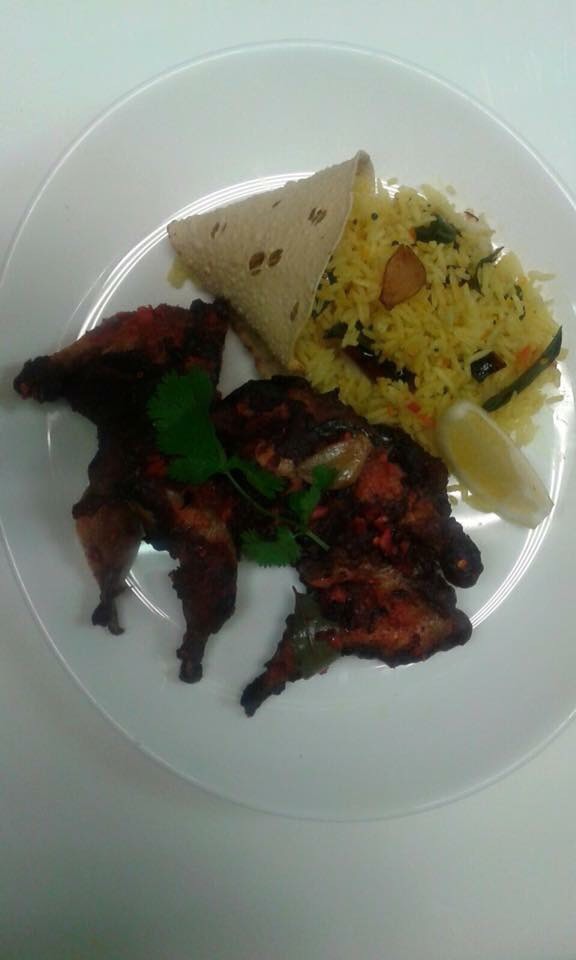 India has always prided itself on its vegetarian cuisine. As many in our communities are following a vegetarian or vegan diet, Spice Village accommodates their taste with many choices. Among the vegetarian selections one of my favorites is Navrathan Korma, where many fresh vegetables, about 7, are bathed in a mild almond and cashew creamy sauce. It is prepared to perfection at Spice Village. Aloo gobi palak with cauliflower and potatoes in a fresh spinach sauce was a nice vegetable choice. If you enjoy okra try the bhindi do pyaza with onions, tomatoes, cilantro and spices. Saag paneer and chana masala are pleasing, as well. For vegans and anyone who enjoys interesting vegetable based dishes try the eggplant thiyal. This South Indian dish combines chopped skin on eggplant with brown sugar, tamarind and coconut paste for a sweet and sour delicacy.

Many lamb, seafood and chicken dishes are prepared here, as well. We loved the lamb pasanda, where small cubes of tender lamb are cooked with a mild gravy with cashews, tomatoes and onion. Kerala fish curry, Goan fish curry or lobster Spice Village. We loved our steaming bowl of prawn malai curry. The prawns were marinated in a pleasant mix of herbs and spices and cooked in a soothing coconut based sauce.

Don't overlook the layered rice dishes. These biryani choices are available with lamb, shrimp or chicken and are beautifully prepared. Basmati rice flavored with lemon or tamarind are popular, as well. Indian breads are world renowned. Spice Village prepares many choices. The Kashmiri naan filled with fruits and nuts and onion kulcha and puffy poori are some of my favorites.
Indian desserts are varied and several are very sweet. Gulab jamun, balls of dough in syrup, rice pudding and carrot halwah are popular. For me combining rough cut carrots with sugar raisins and nuts seems the perfect finale to an Indian meal.

On weekdays, an extensive buffet which changes frequently is offered, with an entire wall devoted to more than a dozen chafing dishes of interesting fare, augmented by a soup tureen, salads, relishes and desserts at lunch. On weekends the buffet is even more extravagant.
If you wish your next celebration to be truly exciting, take advantage of the full catering services that Spice Village offers.

Add some spice to your next lunch or dinner and enjoy a meal at Spice Village where herb and spice combinations tantalize your taste buds and make each dish unique.
Spice Village
8 Columbus Avenue
Tuckahoe, NY
(914) 779-5400
Recipe: Lamb Saag – Serves 4

2 tsps. Coriander seeds, toasted and ground
2 tsps. Cumin seeds, toasted and ground
3 garlic cloves, peeled
A thumb sized piece of ginger, roughly chopped
2 green chilies, roughly chopped
1 large onion, roughly chopped
Oil for frying
1 ¾ pounds lamb shoulder, fat trimmed off cut into 1 inch cubes.
1 tsp. turmeric
2 cardamom pods, squashed
4 large tomatoes, quartered
2 ¼ cups lamb stock
½ pound spinach, roughly chopped
Fresh coriander leaves, chopped

Put garlic, ginger, chilies and onion in a food processor and whiz to a puree. Heat oil in a large casserole. Brown the lamb in it and remove. Fry the spices in the same pan for 2 minutes. Add the onion puree and cook for 2 minutes. Add the lamb, tomatoes and stock. Stir, cover and cook for 45 minutes. Stir in the spinach and cook for an additional 45 minutes or until the lamb is tender. Scatter the chopped fresh coriander over it and serve with rice and naan.
Add a comment
SHS Alum Offers Original Series of Illustrations on Instagram
Details

Written by

Joanne Wallenstein

Hits: 2294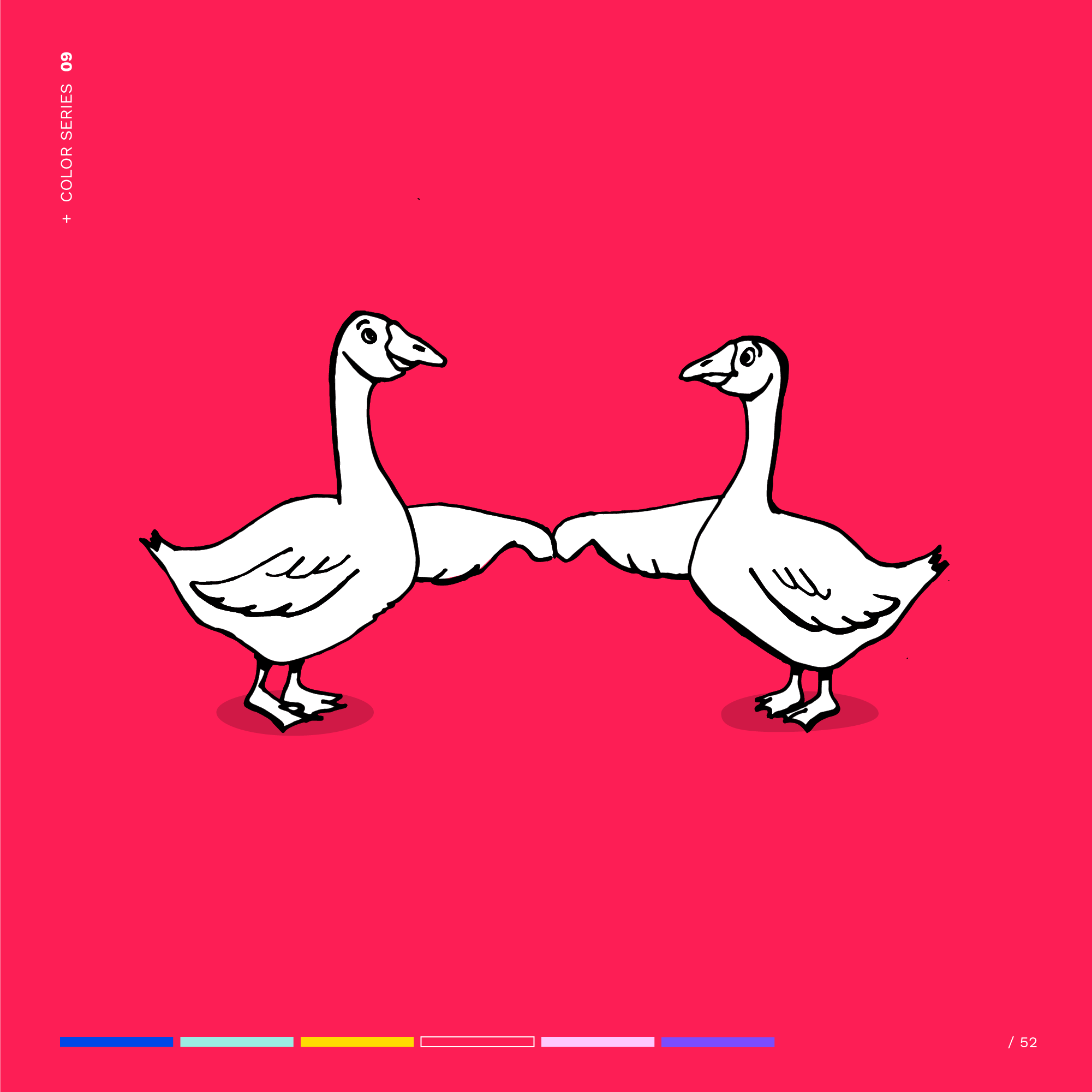 SHS Alum (2011) and graphic designer Michelle Kurzner has debuted her series of clever illustrations on her Instagram feed The Palette Cleanse. Each update is a visual representation of a literal idiom, expression of speech or common phrase. A lifelong doodler who bloomed into a talented artist and visual innovator, Kurzner is gathering hundreds of followers who get a chuckle from her beautifully crafted line drawings.
Check out her work below and sign up to see more on Instagram at thepalettecleanse.
How did you get the idea for the series?
I've been drawing, doodling and sketching forever, but the idea for The Palette Cleanse kind of came to me when Janis Joplin's "Piece of My Heart" started playing at my office, Makeable. Instead of the actual lyrics, I heard, "take another little pizza my heart." I drew a quick sketch in my notebook and posted it on my personal Instagram account because I thought it was funny. (photo attached)
How would you describe what you're doing?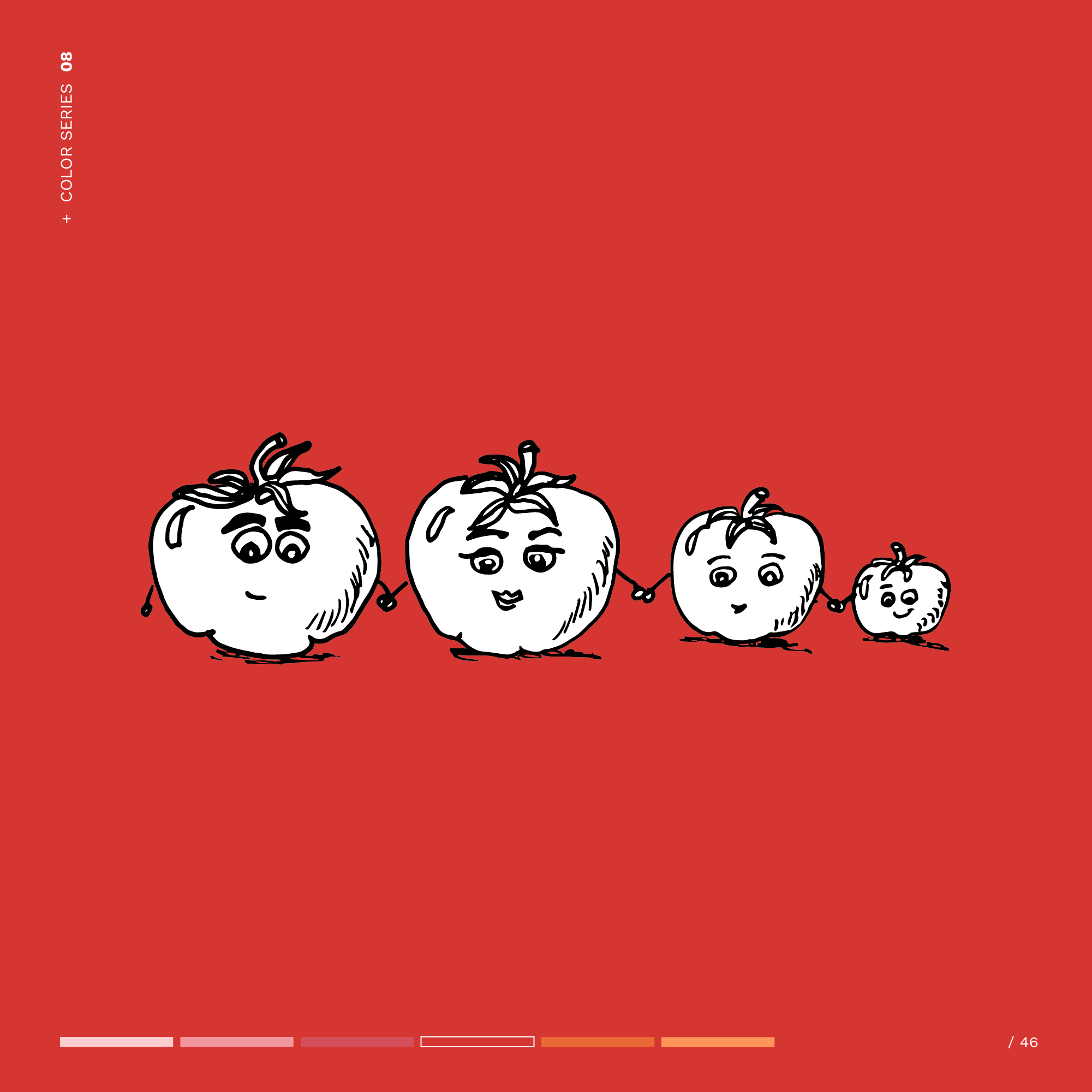 The whole idea of the posts is to rethink common words, phrases and sayings to visualize them in a more literal way. Once I do that, the play on words can make for some pretty funny material. The full experience and wit really comes together once the viewer reads the captions. Simultaneously, each post is part of a color series of 6, which is represented as a color code at the bottom of each post. Every 6 posts is one color series.
Have you gotten good feedback and comments? Can you share any?
I have! A lot from friends and family, but it's cool when new followers who I don't know comment and like posts. My followers also come up with some great ideas for future posts.
How did you learn to draw illustrations?
I've always been a doodler. For most of high school I took an awesome art class in Hartsdale that inspired me to go to art school at Syracuse University.
Did you get any inspiration/training at Scarsdale High School? Any teachers that helped?
Absolutely! I took art class every year in school, it was the best part of the day. Mrs. Gordon and Mrs. Colleary were my teachers. They were wonderful advisors for me as I found my style and refined my skills.
What do you do for your day job?
I work at Makeable, a digital innovation agency in TriBeCa as a user experience and visual designer. Makeable is filled with the most creative people I've ever met, so they definitely push and inspire me to challenge my creative and strategic thinking every day.
How can people follow you? And are you selling the illustrations as artwork?
You can follow me on Instagram and Facebook @thepalettecleanse. I definitely plan to start selling digital work as printed material. If you're interested, reach out to me at michellekurzner@gmail.com.
https://www.instagram.com/thepalettecleanse/
https://www.facebook.com/thepalettecleanse/
Add a comment