Local Candidates to Attend Forum Hosted by the LWV
Details

Hits: 2422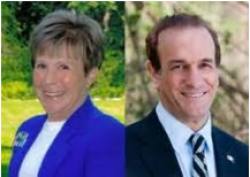 Residents are invited to attend a Candidates Forum to educate local voters on Tuesday, October 19th in the Scott Room of the Scarsdale Public Library at 7:30 p.m. Candidates scheduled to participate are Bob Cohen (R) and Suzi Oppenheimer (D) for 37th District of the New York State Senate; and Rene Atayan (R) and Amy Paulin (D) for 88th District of the New York State Assembly.
Each candidate will make a brief prepared statement, after which the League will pose questions for each candidate to answer. There will also be time allotted for questions from the floor. Attending judicial candidates will be introduced from the floor.
In other campaign news, State Assemblywoman Amy Paulin is to receive the NYS Coalition Against Sexual Assault's Special Ally Award for her decades of work on behalf of women. A former executive director of My Sisters' Place, an agency which assists victims of domestic violence, she has continued her efforts to protect these victims as a member of the Assembly. October is Domestic Violence Awareness Month.
Bob Cohen, candidate for NYS Senate, received several key endorsements this week. On Sunday, the New York Post gave him their support and this week he was endorsed by the National Federation of Independent Businesses and the Business Council of New York State.
The campaign for the Senate seat has become heated with Oppenheimer running television ads and sending mailers that accuse Cohen of being a slumlord. In return, Cohen has charged Oppenheimer with raising taxes on small businesses, voting for the MTA payroll tax and bowing to the powerful NYS Teacher's Union. Learn more at the Forum on Tuesday.
League of Women Voters Candidates Forum
Tuesday October 19  at 7:30 pm
Scott Room
Scarsdale Public Library
Fire Fair 2010
Details

Hits: 1929

All three volunteer fire companies will be participate in the Fire Fair at the Crossway Firehouse on Saturday October 16 from 10 am to 2 pm, rain or shine.
Activities will include:
A "smoke trailer" -- which is a simulated house with a smoke machine.
Apparatus demonstrations
Fire demonstrations
Fire prevention videos
Fire prevention poster contest award ceremony
Food and fun
In addition, fire extinguishers, smoke detectors. Carbon monoxide detectors and fire escape ladders will be on sale.
Prior to the Fair on the 16th, the Fire Department will visit first graders in all of the Scarsdale elementary schools.
The theme of this year's Fire Week is "Smoke Alarms: A Sound You Can Live With." The Fire Department will hand out fire inspection checklists that residents should review to make sure they are doing everything they can to prevent fires in their homes and to escape safely in the event a fire does occur.
Fire Fair
Crossway Fire House
Saturday October 16
10 am to 2 pm
For more information contact the Fire Department at 914-722-1215
Got Milk?
Details

Written by

Joanne Wallenstein

Hits: 2964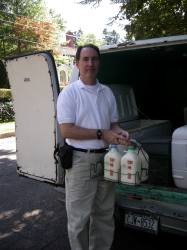 If you thought milkmen had gone the way of Swanson TV dinners, you're in for a surprise. Scarsdale is still served by the same milkman who has managed our area for thirty-one years, and some of his first customers remain with him today.
Milkman Bob O'Byrne delivers fresh milk in glass bottles, directly from the dairy twice per week. He offers all varieties – whole, skim, one and two percent, plus buttermilk, Lactaid, half and half and heavy cream - all at reasonable prices. When you open the bottle, you can smell and taste the difference between the milk you purchase in cardboard or plastic cartons and the glass-bottled variety that O'Byrne provides.
On the scene before Fresh Direct was even an idea, O'Byrne worked at the Dellwood Dairy during summers when he was home from college. Upon graduation, Dellwood hired him to manage the office for the entire Westchester operation, which in 1977 included 45 routes, 75 employees and 12,000 customers. A few years later, Dellwood decided to sell the routes to the drivers, and O'Byrne, envisioning a way to fund his graduate education, purchased the Scarsdale route. He tripled his income overnight but delivered milk 6-7 days per week and found he had little time to pursue his education.
Today only seven routes remain in Westchester and O'Byrne delivers milk just twice a week. For some customers, he still brings the milk directly to the refrigerator, often greeting customers in their pajamas. He's practically a member of the family though he has been bitten by dogs and set off burglar alarms. Milkman Bob also fills orders for sour cream, butter, cheese, juices, eggs, snacks and household supplies; making trips to the supermarket or Walmart for those who request it. For customers who work or cannot drive, O'Byrne is eager to deliver household essentials. He gets the milk from the Byrne Dairy of Syracuse who ships it to Ossining. The similarity of his name to the dairy's is purely a coincidence.
Do milkman jokes prevail? You bet! Bob tells the story of the day he drove his milk truck through a tollbooth on the thruway. The toll keeper stuck his head out of the booth and asked, "Are you my Dad?" Without missing a beat, Bob replied, "Yes my son, say hi to your Mom."
If you would like to have fresh milk delivered to your door, try Bob at O.B.'s Dairy at (914) 949-4105.
Give Your Opinion on Village Sidewalks
Details

Hits: 2431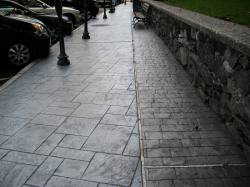 The Village is testing a new paving product for Village sidewalks and would like your input.
The sidewalk in front of Chase Park has been replaced with a new material, called "stamped concrete" in lieu of the natural bluestone and cobblestones that the Village has previously used. The stamped concrete is tinted concrete that is stamped to give the appearance of individual stones. It also requires expansion joints every four feet to prevent cracking due to frost.
When asked to comment on the change, Village Manager Al Gatta said, "Although nothing can take the place of the aesthetics of natural cobblestone and bluestone, the product and tint that we are testing costs much less and holds up much better under weather conditions and just routine wear. The natural product is costly to maintain. Over the years it has cracked and expanded and broken up, creating heel hazards. It has also become a problem for snow removal, retained gum and foods and has "shaled" (peeled in layers). The natural product has caused a number of trips and falls and we have received quite a few claims."
The synthetic stamped concrete and the natural bluestone are pictured here and the Village would like your feedback on which one you prefer. Please comment below!
The Junk In Your Trunk
Details

Hits: 2535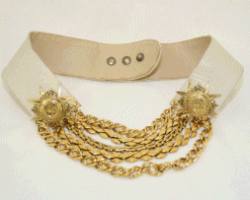 The concept is simple, "one man's trash is another man's treasure." Two Scarsdale High School alumni, Stephanie Adler '04 and Ronee Rosenkranz '04 used the recession as an impetus to launch an online consignment boutique called The Junk In Your Trunk.
Their website is not like any consignment store that you see online or in your local neighborhood. The Junk In Your Trunk specializes in the consignment of high-end accessories.
Adler and Rosenkranz encourage you to take a look in your closets to see if you have any bags,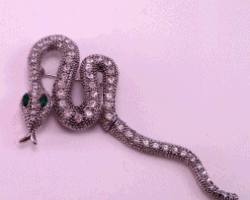 wallets, sunglasses, watches, jewelry, or shoes that you no longer need. When the item is sold, you'll receive 75% of the profits and gain extra space in your closet. The site also offers vintage and collectable items purchased at flea markets and estate sales.
The Junk In Your Trunk carries a wide variety of merchandise, ranging from name brands, to vintage collectables, all at a great price! If you are looking for a unique gift, or fun accessories, to make extra money or to get ride of closet clutter, The Junk In Your Trunk offers a user-friendly way to do it all.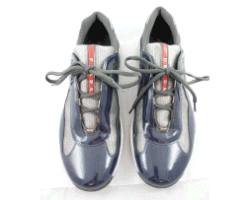 Check out the website at: www.thejunkinyourtrunk.com