Handmade Chocolate and More at the Chocolate Box Cafe
Details

Written by

Judie Dweck

Hits: 4019
According to Forrest Gump,"Life is like a box of chocolate. You never know what you're gonna get."
A good life is not just any box of chocolate, but one in which you know exactly what you get, namely chocolate prepared with fine quality ingredients by talented chocolatier Sabrina Seetarram, at her glittering new café, The Chocolate Box, conveniently located directly across from the Crestwood train station.
The Chocolate Box, is the brainchild of Seetarram, who designed the cozy spot along with construction by George Retsinas of Spartan Builders. All kitchen essentials, appliances, marble slabs, and tempering machines are tucked behind the counter and display cases, filled with homemade delights. It is amazing how efficiently the small space is used. The Chocolate Box is a feast for the eyes with sparkly pink walls, framed photos of chocolates lining the walls, shelves and display cases filled with confections and overseeing it all, a framed photo of Sabrina's mentor, her grandmother. Sabrina cooked at her grandmother's side as a child and continued pursuing her passion as she matured. Eventually she enrolled in Peter Kump's School to study pastries and at The French Culinary Institute where she gained expertise in preparing chocolates. The very enthusiastic Sabrina said she enjoys observing people eating and enjoying their experience. "The chocolates and food I'm preparing are gifts to the recipients. And they are meaningful gifts. I love connecting with my guests with chocolate and food." Sabrina believes that packaging is important. When customers are purchasing chocolates as a gift, sturdy and attractive boxes are available.
The 16 seat café is much more than a chocolate shop. They serve lovely selections for breakfast and lunch and wonderful coffee and tea selections in many varieties. To suit busy lifestyles, The Chocolate Box offers fully cooked dinners to take home, heat and eat. If you call ahead you will get the weekly menu. Each dinner includes an entrée, a carb, a vegetable and dessert.
On a recent visit I was tempted by the display of chocolates, but my tasting started with some savory dishes, since I was brought up believing that you can't have dessert until you have finished your entrée. Breakfast dishes here included fresh daily baked croissants in several varieties, cinnamon buns, Danish, yogurt parfaits and steel cut oatmeal with a variety of toppings. I savored a frittata, which was baked with ham, eggs, cheddar and roasted peppers among its ingredients. Served on a spinach and feta pinwheel, it was a nice way to start the day. Also intriguing on the breakfast menu was an assortment of stuffed bagel balls. Here, bagel dough is shaped into small balls and stuffed with a variety of flavored cream cheeses. Sprinkled with sesame or poppy seeds, they proved to be a neat way to enjoy a bagel --easy to take with you on the train with your morning coffee or perfect for a breakfast buffet at home.
Lunch suggestions are all freshly prepared each day. Many of the hot dishes are cooked in a pressure cooker for fast tender results. BBQ braised beef with slow cooked pulled beef was enhanced with homemade barbecue sauce. A bit of bourbon gave it a great taste. It was served on herb focaccia. The Mediterranean grilled vegetable sandwich with eggplant, Portobello mushrooms and peppers worked well with skordalia, the Greek potato and garlic spread. Feta cheese topped this divine sandwich on focaccia. Salads are assembled in full view behind the counter.
The soups of the day generally include a fish or meat and a vegetarian selection. I sampled New England clam chowder with potatoes and carrots and fresh clams prepared with lactaid rather than cream for a fine result. A curried chicken salad and an Italian tuna salad were being assembled in full view at our recent visit. The curry chicken was outstanding with its medley of flavors -- just the right amount of curry without being overpowering. Black olives gave a Mediterranean flair to the tuna salad. Yet to be tried are a chef salad, iceberg wedge and pate crostini with fig spread, caramelized onions and pate.
Onto the piece de resistance, Sabrina's homemade chocolates. There are colorful chocolate dipped pretzels, oreos, lollipops, marshmallows and a variety of barks. The chocolate is a combination of a variety of chocolate resulting in a smooth and snappy consistency. Molded chocolates to honor many occasions are custom made. Then there are the ganache filled bon bons with a large and original variety of flavor. With no preservatives they are exceptional. These mouth watering confections were the highlight of my tasting. The lemon curd ginger and vanilla were so flavorful. For those who like a wake up call with their chocolate, try the triple threat bon bons .
Here the ganache is flavored with jalapeno, ancho and chipotle chili. Topping my list of favorites are the mendiants. These are generally a Christmas confection in Provence. Here, these quarter sized disks are garnished with assorted toppings. The dark chocolate mendiants were topped with almonds, pistachios and dried tart cherries. These are a mouthful of deliciousness with a hint of sweet, tart and salt, wonderful at any time of year. At The Chocolate Box they are prepared with white chocolate, as well. All of the chocolates are prepared in small batches with a short shelf life ..... not a problem since they will probably be devoured in a very short time.
I try to remember a suggestion I recently read about... "Put eat chocolate on the top of your to do list. That way at least you will get one thing done. "In the words of Sabrina, "Chocolate IS the answer.". May I add, it doesn't matter what the question is.
Enjoy these excellent confections at The Chocolate Box in addition to light meals soon.
The hours at The Chocolate Box are very convenient for commuters:
Weekdays-6 am --6.30 pm
Saturday – 8AM – 3 PM
Sunday 9am-3pm
The Chocolate Box
300 A Columbus Avenue
Tuckahoe, NY
(914) 714 0677
Recipe: Simple Vanilla Ganache
Ingredients:
200 Grams Semisweet Chocolate Chips
200 Grams Heavy Cream
2 Vanilla Beans
Place chocolate chips in a medium bowl and set aside. Slice vanilla beans in half lengthwise. Scrape the inside of the pods with the blade of a knife. Remove the beans and place them in a medium saucepan. Pour in the heavy cream and the vanilla pods. Stir constantly bringing to a slow boil. Remove from the heat and remove the vanilla pods. Pour the hot cream and vanilla beans over the chocolate in the bowl. Let the mixture sit for about five minutes to give the chocolate time to soften. Mix vigorously until mixture is completely uniform. Now you have ganache which you can pour over ice cream, cakes or cupcakes. Once cooled and thickened place in a pastry bag or use an offset spatula to spread on cupcakes, fill cake layers or place between cookies. Or eat a spoonful at a time... It will last in the refrigerator for about 3 weeks.
Add a comment
A-School Fair Raises Funds for Ronald McDonald House
Details

Written by

Hannah Glickenhaus

Hits: 1649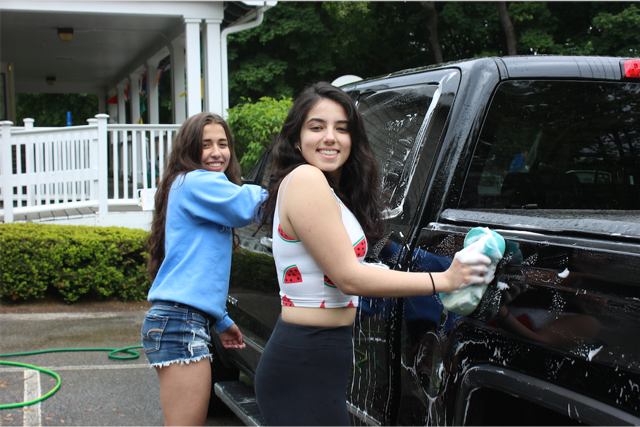 This past Saturday, May 20th, the Scarsdale Alternative School hosted it's annual fair for charity! This year the A-School community chose to raise funds for the Ronald McDonald House of the Greater Hudson Valley, a not-for-profit charity that provides temporary housing, meals, and most importantly, comfort, for families with ill or injured children.

The A- School fair consisted of a successful car wash, bake sale, barbecue, tie dye booth, and face-painting station! These six booths raised around $600 for the Ronald McDonald House charity! This fun community event not only brought together present-day members of the A-School Community and numerous alumni of the A-School, but also around seventy-five members of the Scarsdale community at large.

Despite the threatening weather, it was a pleasant day enjoyed by all!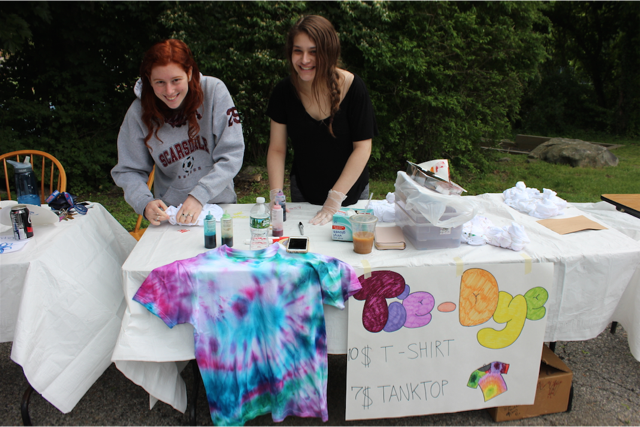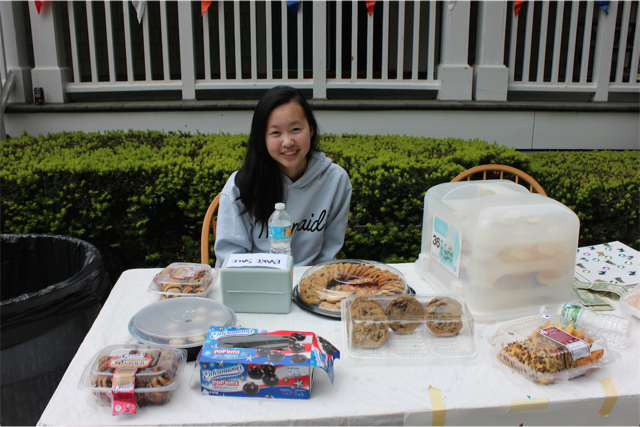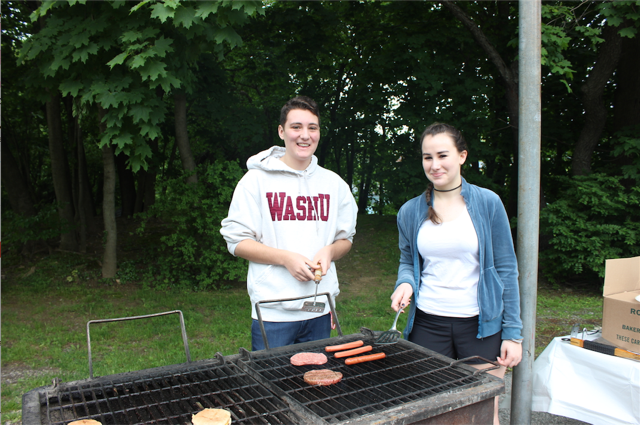 Add a comment
Amalfi Coast Cooking – NYC Vibe Arrives at Tino's Cucina in Mt. Vernon
Details

Written by

Judie Dweck

Hits: 3411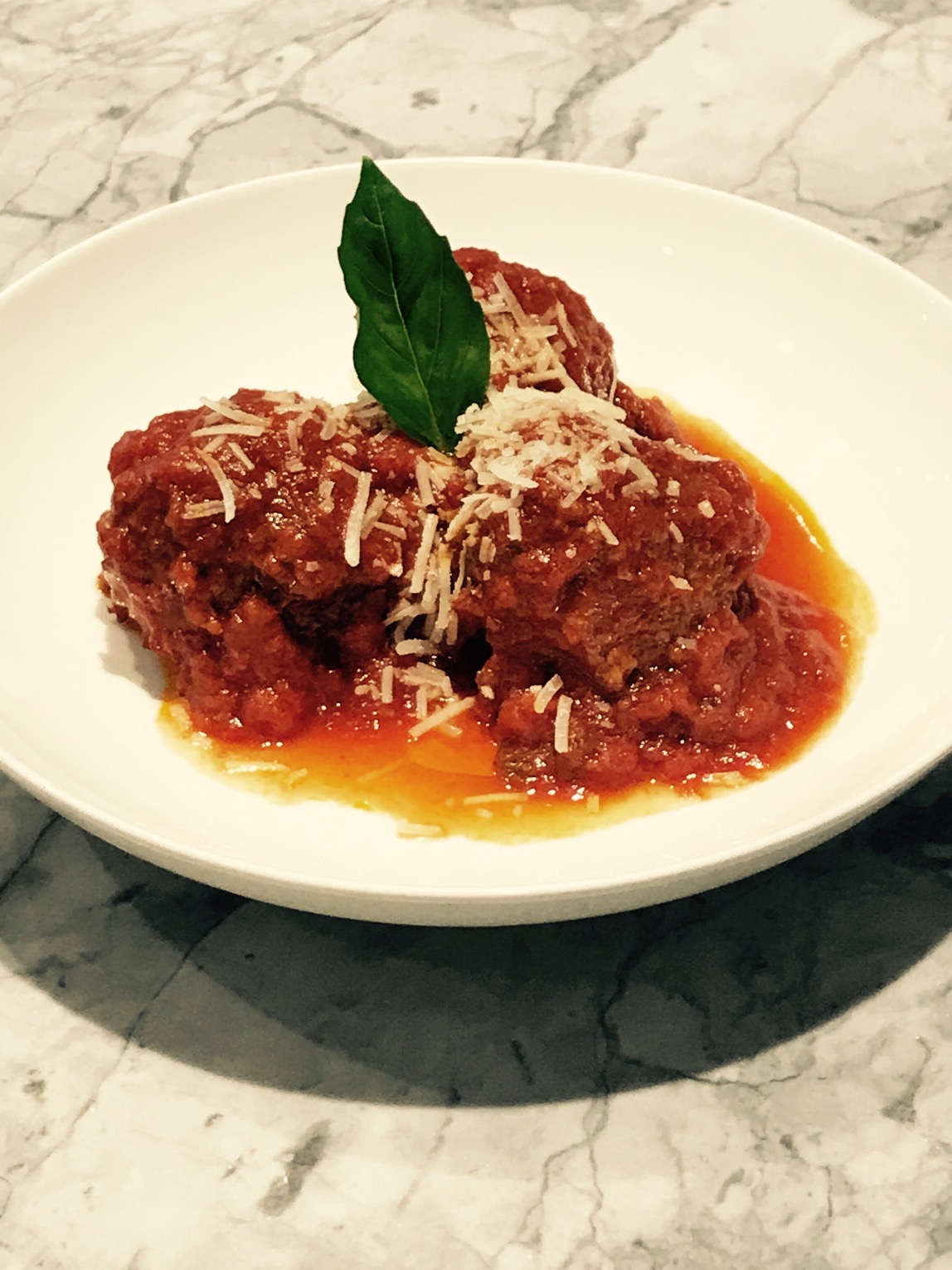 We are happy to welcome Tino's Cucina, the recently opened dining spot at the site of the former Buona Serra in Mt. Vernon. Completely renovated, Tino's Cucina brings a New York City vibe to Gramatan Avenue.

Shades of grey, white and black give the duplex space a very contemporary look. The main level has an ample bar with comfortable stools with backs, and several tables, as well. The white brick walls lend a bright appearance to the space. If you prefer, smoked glass separates the main level with a staircase leading to the large upstairs dining room. In the past it was a party room and has been transformed into a pleasant dining room.

I shared a meal with experienced personable owner, Ryan "Tino" Tarantino, who described his new venture as, "authentic Southern Italian food in an atmosphere of sexy sophistication." Tarantino worked his way through college in many areas of restaurants from dishwasher to waiter to dining room and bar. He moved on to the hospitality business in Manhattan. Through the years, he opened and operated many upscale dining and nightlife venues. Among them are the "Whiskey Lounges "at the W Hotels, Kiss and Fly Nightclub, Rdv Lounge, and Brasserie Beaumarchais, all becoming staples in the meatpacking district of New York. Their clientele included many well known guests.

According to Tarantino, "Tino's Cucina affords its guests a casual but elegant dining experience. Our ingredients, both local and imported, do all the talking. Our kitchen has neither a freezer nor a microwave. Everything is freshly prepared. The best part of my work is interacting with our guests. I love people. Given the opportunity, I would love to serve my grandmother who loved to eat. I also love cooking for my wife, a Mt. Vernon schoolteacher. I hope that Tino's Cucina, with its cool sexy feel, will become a Mt. Vernon staple and become a compliment to the neighborhood."

The doormat at the entrance read MANGIA, and so we did. I decided to dine on the main level and was served by Manny, who gave several fine suggestions. Country bread and raisin bread and olive oil were offered. The breads were fresh and pleasantly warm. Chef Pardo was busy in the kitchen preparing dishes, both classic and modern, each with his personal touch. From the antipasti selections, the polpettine was suggested .These light and very nicely seasoned beef meatballs were a hearty starter of three meatballs surrounded by tomato sauce and garnished with fresh basil. They were a delicious beginning traditional in taste and modern in presentation on its white china. We also enjoyed another popular classic, eggplant rollatini. The thinly sliced eggplant was rolled with several cheeses and baked in homemade marinara sauce. Clearly, the chef knows how to choose his eggplants. This one was sweet, rather than bitter, as eggplants often are. Depending on the size of the eggplant slices you may receive five or six rolls, a hearty portion, indeed. Future starters may include marinated artichokes, prosciutto and melon, or Tuscan tomato dip. On a cool day minestra or pasta e fagioli are good choices.

A meal at Tino's Cucina should certainly include one of their ten- inch pizzas. Their special pizza oven reaches 900 degrees, which assures quick baking. Would it be a classic Margherita, Napoli with anchovies, verde or Bianca with bone marrow? We chose Rucola on one half and Salsiccia on the other. The crisp crusts complimented the savory toppings. The rucola pie combined San Marzano tomatoes, arugula and prosciutto di parma among its ingredients. Their fresh flavors melded together for a tasty result. Quite delicious, as well was the spicy sausage pie in which broccoli rabe combined with spicy Italian sausage for a tangy exciting taste sensation. Among the interesting salad choices, roasted beets with coriander, mint and citrus flavors, zucchini with pine nuts, capers, tomatoes and ricotta and more familiar salads such as caprese and burrata are lighter choices. We moved on to the pastas. Cavatelli was combined with sliced tender grilled octopus and marinara sauce seasoned with just the right amount of garlic and basil. We also enjoyed tagliatelle al ragu. Here, the al dente tangle of pasta strands was bathed in a rich and divine Bolognese sauce with a touch of parmigiana. Future pasta choices may include fedelini with clams, or perhaps sage flavored gnocchi.

Entrees at Tino's Cucina range from grilled branzino, mussels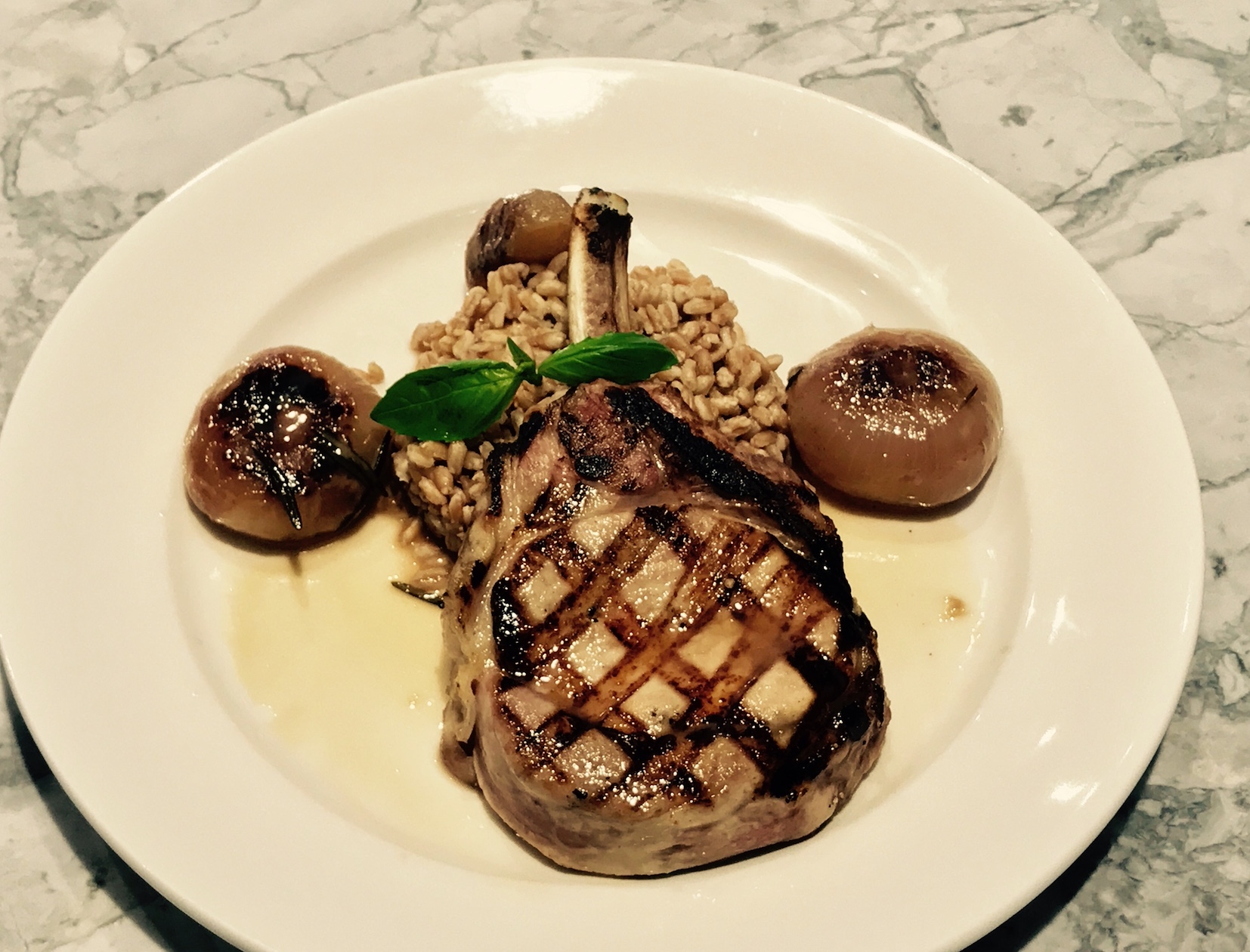 fra diavolo, bistecca fiorentina and pan seared lemon chicken, to name but a few. We chose pesto mussels. The plump mussels, gleaming in their shells, rested in a broth of pesto and white wine. We used our bread for dipping, not wishing to waste any of this flavorful sauce. From the meat selections, we savored the crowning glory of a dish, maiale tritare. This brined and grilled top quality Berkshire pork chop free of hormones and antibiotics, shared the plate with farro and cippolini agrodolce which derived its sweet and sour flavor from simmering in a mixture of vinegar, sugar and wine. This melt in your mouth pork chop was a winner in my book.

Wines, beer and hand crafted cocktails are offered to compliment your meal. If you still have room (we did not), for dessert, housemade tiramisu, Nutella pizza and cannoli are among the desserts.

Lunch at Tino's Cucina offers antipasti, pizzas, pasta and salads as well as a varied selection of interesting sandwich combinations such as chicken parmigiana hero, polpettine, and a Portofino sandwich with prosciutto cotto, mozzarella, baby arugula and eggplant, to name but a few choices.

If brunch is your meal of choice, arrive on Sunday for many breakfast specials in addition to antipasti, salads, pizza and pastas. You can savor poached farm eggs marinara, or fiorentina with prosciutto cotto or baked farm eggs with potato codfish mash. For sweeter choices try the lemon ricotta pancakes or crepes with ricotta and fruit.
Experience authentic Italian dishes with a modern twist in an urban atmosphere at the new Tino's Cucina soon.

Tino's Cucina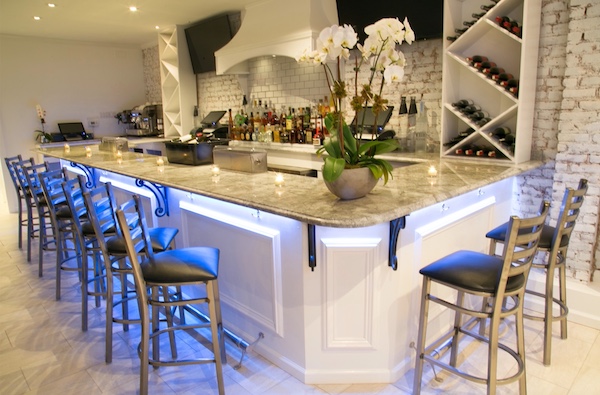 546 Gramatan Avenue
Mt. Vernon
(914) 664 8466

More about the Polpettine:
This description indicates the fine ingredients that Tino's Cucina uses, so rather than preparing the dish at home, treat yourself to the dish at Tino's.

"We use 3 ounces of beef for each portion of 3 meatballs for our appetizer. They are made with all beef, no pork, Pecorino Romano, ricotta, breadcrumbs, parsley, garlic and a little aged provolone for more flavor. They are lightly seared in olive oil and simmered in tomato sauce until tender.
Add a comment
Scarsdale Author Publishes First Novel, "Days of Bossa Nova"
Details

Written by

Joanne Wallenstein

Hits: 4268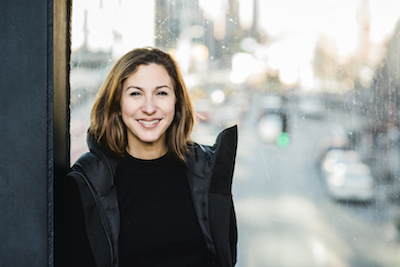 Scarsdale resident Ines Rodrigues will celebrate the publication of her first novel, Days of Bossa Nova at the Scarsdale Library on Saturday June 3 from 12-3 pm. Rodrigues, who is a former journalist and radio host, sited the novel in her native city, Sao Paulo, Brazil.
We asked her a few questions about her book and her life and here is what she shared:
How would you describe your book to potential readers?
It's a historical fiction and a Latin American family saga, flavored with coffee and Brazilian music.
The main character, Felipe Navarra, leaves the countryside with his impoverished mother and young siblings in the 1940's to try a new life in the big city of São Paulo. São Paulo, still the largest metropolis in South America, was a magnet for foreign immigrants and people from all over Brazil in the first half of the 19th century.
Felipe ascends from poverty to become a famous radio personality in the age of Bossa Nova and radionovelas. But his success hides a dirty secret, linked to the dictatorship that took over Brazil from 1964 to 1985.
What was the inspiration behind your new book?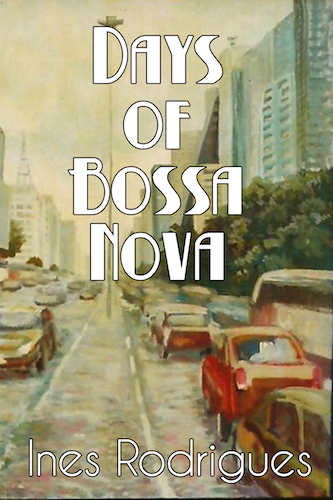 The main inspiration is the city of São Paulo, where I grew up. The story is not based in real life events, but all the music, historical events, food and what I describe in the streets is real. Through Felipe's family I tell the recent story of a city that is diverse, colorful and vanguardist, but that also became infested with crime and problems in the last years.
How did your career as a journalist lead you to becoming a novelist?
Mario Vargas Llosa, a Peruvian writer who won the Nobel Prize in 2010 once said that he had to leave Peru to write about it. I couldn't agree more.
I chose to be a journalist because I couldn't live without writing, even if I had the best time working on radio for a few years back in Brazil. Once I left São Paulo and started to see the city from the outside, the idea for this story began to take shape. At the same time, I also had my two children and stopped working as a reporter, the schedule was too complicated. My time at home as a mom allowed me to pursue my career as a fiction writer, taking courses at Sarah Lawrence College Writing Institute and working on this book.
How did you go about getting a publisher for the book?
Oh, my God! That was more difficult than writing three drafts of the story!

I owe a lot to the Writing Institute at Sarah Lawrence College, because I found great mentors that gave me orientation of how to write good query letters, how to look for agents, how to pitch my book, etc. I also found an amazing writing group. We are eight writers that work together constantly, we read each other's work and help each other in our careers. One of these writers, Rebecca Marks, published her work with Black Opal Books and she introduced me to the editor. But, before that, I spent two years going to Writers Conferences, writing query letters to agents and editors, going to pitch sessions and learning a lot in the process.
How did you find your way to Scarsdale? What do you miss about Brazil and what do you like about living here?
I moved to the US because my husband is based here. We were living in London when my daughter reached kindergarten age and we had to move back to New York. We wanted a short commute to the city and good schools. I think this might be a common story among Scarsdale residents... I moved here 13 years ago and I love the diversity of the community, I found very good friends here, and I enjoy being so close to New York and all of its cultural life.
I'm not a homesick type of person, I love to travel and learn about different cultures. But I miss my parents, I miss eating papaya every day (papayas here is completely different from the Brazilian ones), and I sometimes miss Brazilian parties that never have a time to end.
Meet Ines and get your own signed copy of her novel, Days of Bossa Nova, at the Scarsdale Library on Saturday June 3 from 12-3 pm.
Add a comment
Luxury Movie Theater to Open in Dobbs Ferry this Weekend
Details

Written by

Joanne Wallenstein

Hits: 8314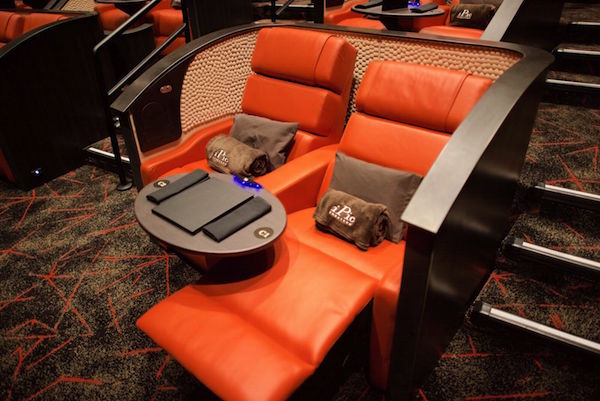 When we were invited to a new luxury movie experience in Dobbs Ferry, we were not sure what that meant ... especially because the invite did not reveal the name of the movie that would be shown. But with a promise of premium seats, personal blankets and pillows, cocktails and dinner, the name of the film seemed beside the point.
So last Thursday we found ourselves looking for the Rivertowns Mall a new mixed us complex on the Saw Mill River Parkway. All I can say is, use your nav! Once inside, we were immediately impressed by the lobby, full bar and toney interior. This new iPic theater looks more like an upscale club or hotel than a movie theater.
We were offered colorful cocktails made with fruit juices, herbs, syrups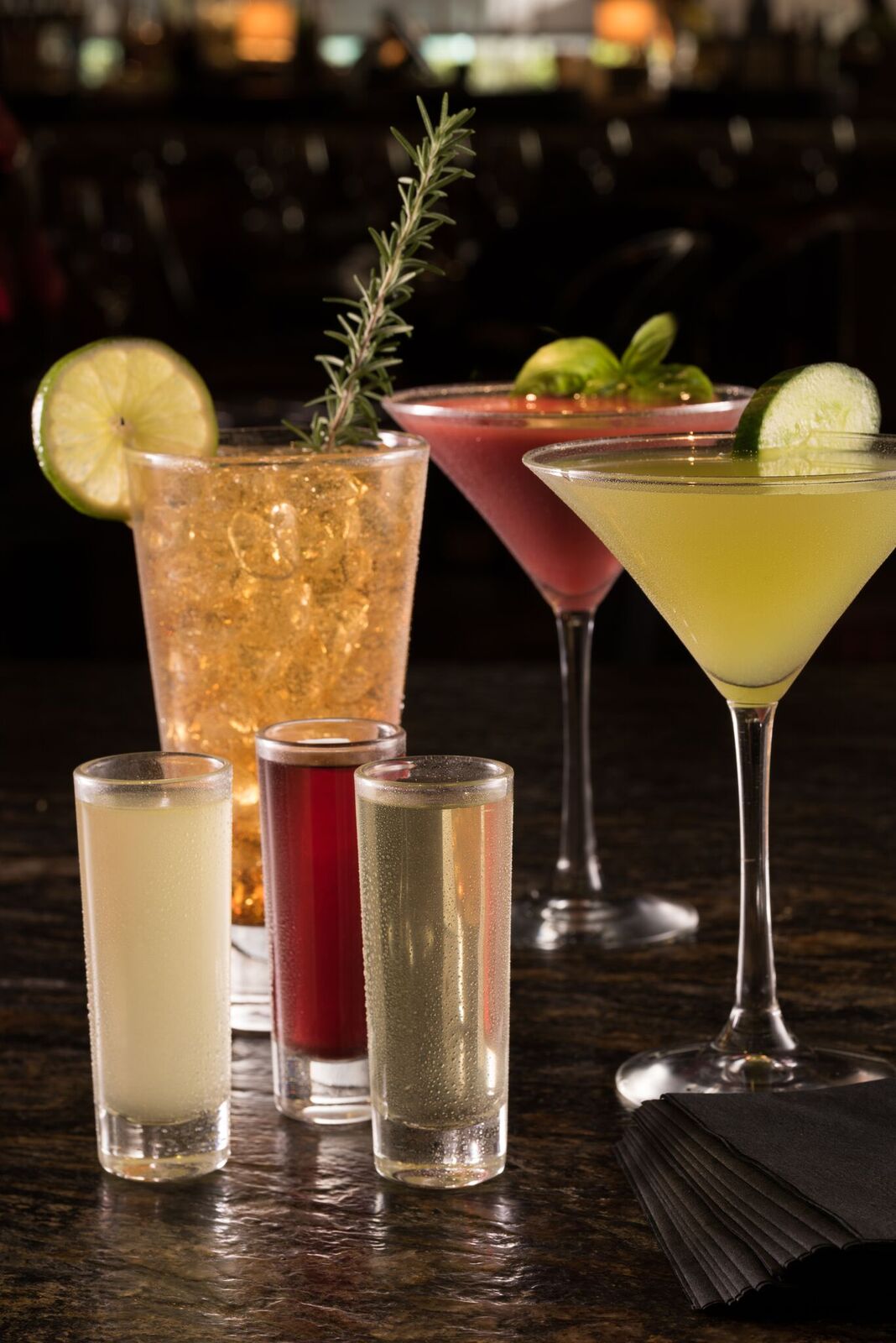 and infusions and it was hard to decide between the "Tuck Old Fashioned," the "Big Apple Margarita" – with cider, maple agave and heirloom apple salsa or the "Lemon Berry Mule" with lemon-berry vodka and Rare Tea Cellar lemon-berry syrup. If mixed drinks are not for you, there was a full bar of wines, beers and non-alcoholic drinks.
Toting cocktails, we were escorted into one of iPic's eight intimate theaters and invited to select our own premium pod seat. These cushy leather recliners were more like first class airline seats than your typical movie accommodations and it took a few minutes to appreciate the many features of the pod. The seat back could recline and the footrest could be elevated. A table between each pair of seats included a call button for our waiter or "ninja" as they are called, for their ability to dart seamlessly around the theater with food and drink without interrupting the viewing experience. What else? The seat includes a cup holder, a flip up armrest, a light control for the food table and it's own LED light.
With each seat comes a plush blanket and pillow – and germaphobes were assured that clean linens are supplied with each performance.
We were then introduced to iPic's Chief Chef, Sherry Yard, who has designed a gourmet menu that can be eaten without cutlery while the film is in progress. She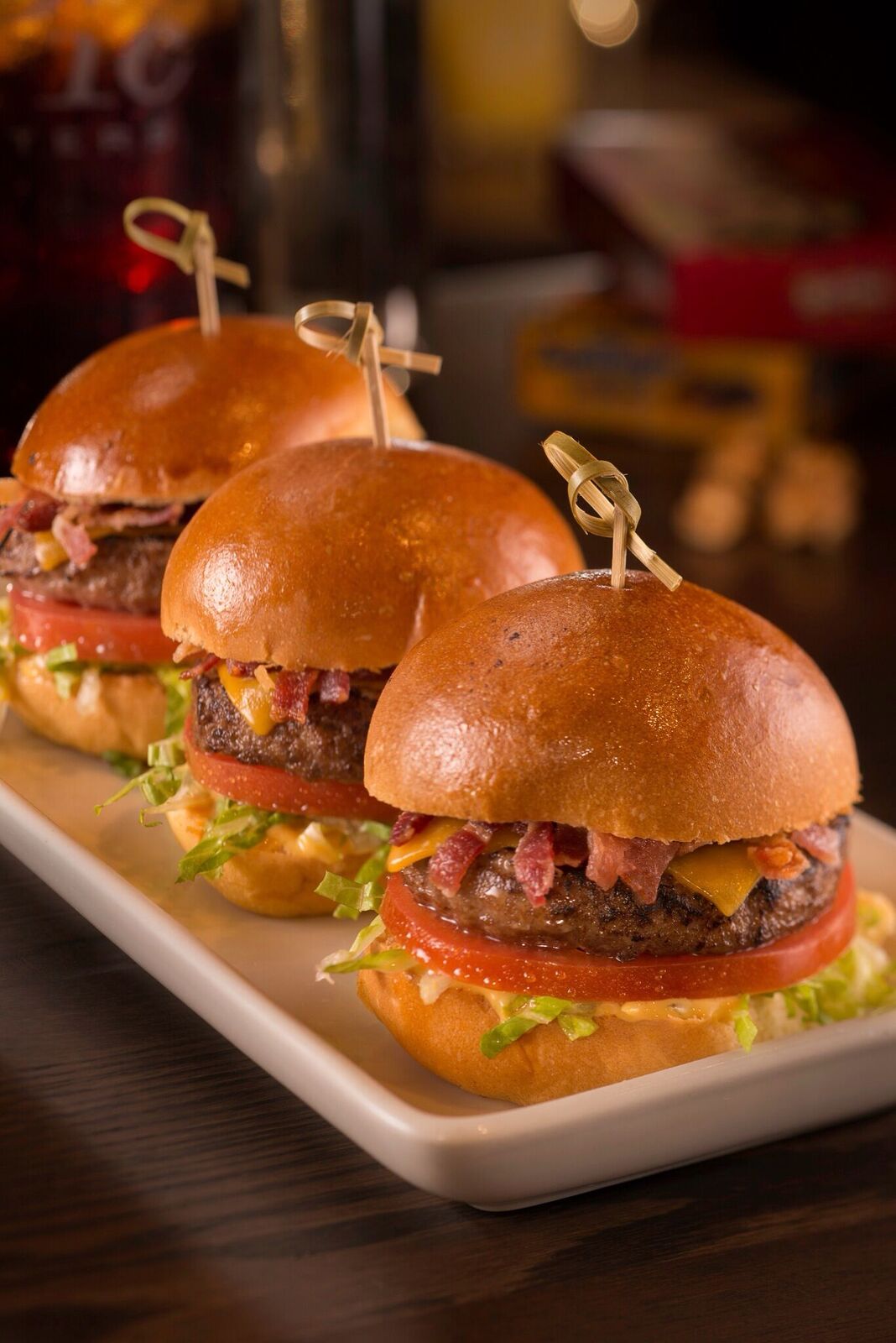 described the research that has gone into perfecting restaurant-quality recipes that can be produced in quantity from fresh ingredients and served quickly to a full theater before the start of the film. We sampled a lobster roll, a beef slider, chicken salad served in a lettuce leaf and a sumptuous warm cheddar biscuit with maple butter. It was all delicious.
For theater-goers There's a full menu of bites and starter, supper offerings, pizzas, sides and sweets – plus popcorn of course. For those who prefer to eat in a restaurant, iPic will also open "City Perch Kitchen and Bar" next door to the theater for full service dining.
We were so busy considering our seats, the drinks and the food that we almost forgot we had come to see a film. Unfortunately, that night's selection, "The Circle" was not half as memorable as the theater itself.
It's best to reserve your movie seat before you go... even a week before. You can go online to pick your film time, food choices and select your seats. A Grand Opening Offer will provide you with a free movie seat and a free 3-month trial membership to allow you to reserve seats to newly released films first. Check out the offer here:
Here's the pricing:
iPic Member Pricing – iPic Dobbs Ferry location ONLY* tickets available at www.ipic.com
(Premium)
Monday – Thursday: $12
Friday – Sunday: $14
(Premium Plus)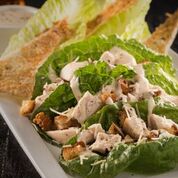 Monday – Thursday: $19
Friday – Sun: $25
The theater is set to open Friday night May 5th. Enjoy.
1 Livingstone Ave
Dobbs Ferry, New York, NY 10522
Highlights info row image
(914) 348-7002
Free ticket offer
Add a comment