Fiddler on the Roof On Stage at SHS: Buy Your Tickets Now
Details

Written by

Joanne Wallenstein

Hits: 1836

The SHS Drama Club will perform Fiddler on the Roof next weekend in the high school auditorium. There will be music, dancing and a timeless story to entertain the entire family.
Performances will be held on Friday, November 17th and Saturday, November 18th at 7:30pm, as well as Sunday, November 19th at 2pm.
Thanks to photographer Jon Thaler for these beautiful photos from the dress rehearsal. See more photos and buy there here:

Tickets are available at shsdc-fiddler.eventbrite.com or at the door.
Synopsis:
It is 1905, and life in the Russian village of Anatevka is as precarious as a fiddler on the roof, yet, through their traditions, the villagers endure. The story centers on Tevye, the father of five daughters, and his attempts to maintain his Jewish religious and cultural traditions as outside influences encroach upon the family's lives. Tevye must cope both with the strong-willed actions of his three older daughters, who wish to marry for love – each one's choice of a husband moves further away from the customs of his faith – and with the edict of the Tsar that evicts the Jews from their village. This fresh and timely production brings the themes of a classic musical to the twenty first century in a way that will leave you dazzled!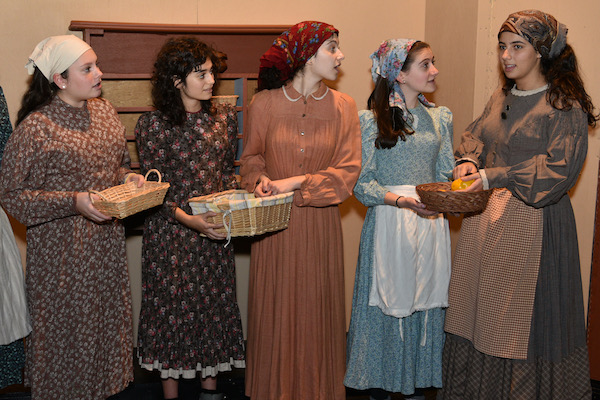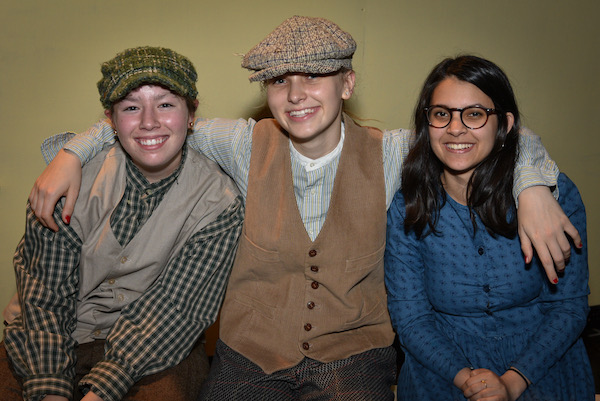 Add a comment
Historical Society to Premiere Documentary on the History of Scarsdale
Details

Written by

Joanne Wallenstein

Hits: 1937

The Scarsdale Historical Society has produced a new documentary video "Scarsdale in the 18th & 19th Centuries: From Hardscrabble Farms to Gracious Estates" which will be shown for the first time in the Scott Room at the Scarsdale Public Library on Wednesday, November 29th. The video is hosted by Scarsdale Historical Society VP and Historian, Barbara Shay MacDonald.

The documentary was professionally produced and directed by Scarsdale native Lesley Topping. Ms. Topping is an independent filmmaker, producer and film editor whose work includes dramatic films, documentaries, and television programs. She has edited award-winning films for the Cousteau Society, CBS, PBS, and A&E, and worked on many feature films. She also produces multimedia content for businesses and not for profits. Richard Westlein is a 12-time Emmy Award winning cinematographer and ABC cameraman. His extensive credits include "One Life to Live", "All My Children", and many ABC programs, documentaries and commercials. He is a cameraman on "The View" and the owner of Jupiter Video that provides state of the art production equipment to many companies. Lesley and Richard are cousins and often partner on independent projects.
The event at the Scarsdale Public Library will include a reception beginning at 7:00pm followed by a screening of the documentary from 7:30-8:00pm. After the film, there will be an opportunity to ask questions of Ms. MacDonald and Ms. Topping.
About the Scarsdale Historical Society
The Scarsdale Historical Society exists to discover, preserve, and disseminate historical information as well as inspire others to learn about and contribute to the history of Scarsdale and the Central mid-Westchester region.
Add a comment
Too Cute: Halloween Parade in Scarsdale Village
Details

Written by

Joanne Wallenstein

Hits: 2019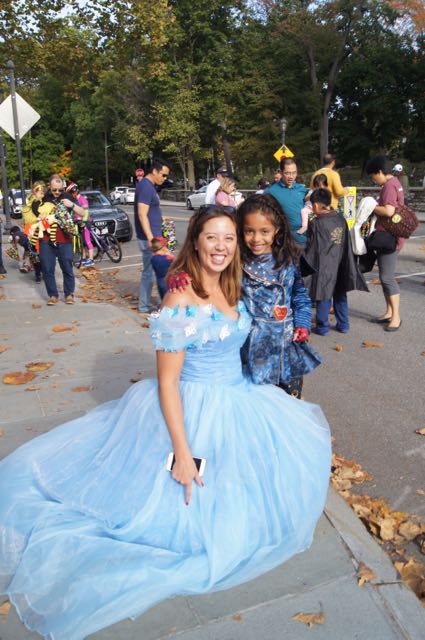 Halloween started early this year for Scarsdale's youngest residents. On Sunday October 22 the Village of Scarsdale held their annual Halloween Parade and included a magic show for those who are too young to paint Halloween windows.
Rec Department personnel were dressed in costumes as were many of the parents. We even spotted a good natured family dog decked out for the big event. Check out our photo gallery of Halloween revelers. If you have your own photos you would like to add to the mix, email them to scarsdalecomments@gmail.com.
Add a comment
Susanne Pari, American-Iranian Author and Journalist to Speak at LWVS Luncheon on Friday November 3
Details

Written by

Joanne Wallenstein

Hits: 2015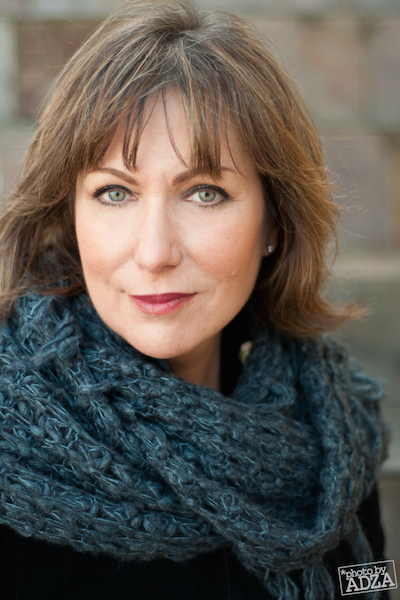 Susanne Pari, an Iranian-American writer and author of THE FORTUNE CATCHER, a novel of a young woman—American and Iranian, Jewish and Muslim—caught in the aftermath of the 1979 Islamic Revolution, will be the Keynote Speaker for the League's annual Food for Thought Membership Luncheon on November 3, 2017 at 11:45 a.m. at the Scarsdale Golf Club. Susanne will speak about "Iran and America: Yesterday and Today," and her talk will include her reflections on the Iranian Revolution, modern Iran and her own identity as an Iranian-American.
Susanne is a frequent speaker on issues of multi-ethnic families, women's rights, immigration, religious fundamentalism, and what it means to her to be an American. Her essays and book reviews have appeared in The New York Times Sunday Magazine, The Christian Science Monitor, The Boston Globe, The San Francisco Chronicle, National Public Radio, and Medium. Susanne was the Program Director for the 25 literary salons of Book Group Expo and taught writing for the Afghan Women's Writing Project. She was a judge for The California Center for the Book's Letters About Literature Contest and for the Lakota Children's Enrichment Writing Project. Susanne is a member of the National Book Critics Circle, the Author's Guild, the San Francisco Writers' Grotto, and the Castro Writers' Cooperative. She regularly conducts interviews, panel discussions, and public conversations with authors such as Amy Tan, Khaled Hosseini, Anna Quindlen, Po Bronson, and others.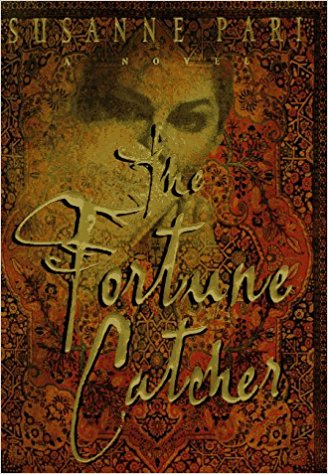 The event is open to the public. The cost to attend the luncheon is $40, $45 after 11/1. You can pay on line at LWVS.org or email Anne Lyons at aulyons@gmail.com for more information.
Add a comment
Casual Italian Dining at Lombardos on Mamaroneck Avenue
Details

Written by

Judie Dweck

Hits: 3302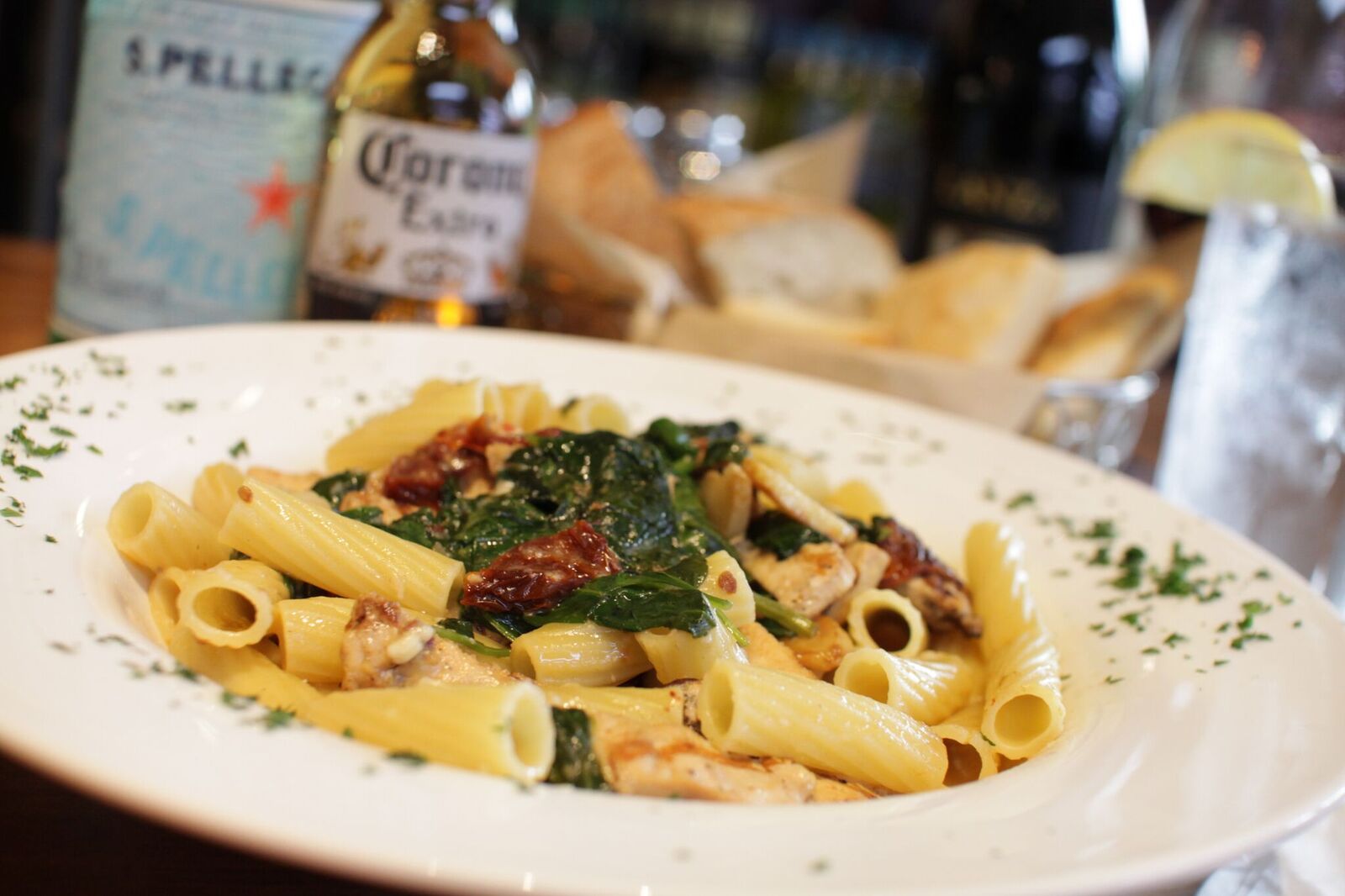 Our county boasts a large variety of Italian restaurants. In White Plains, one of my favorites for a warm welcoming casual dining experience is the four year old Lombardo's where the huge menu of dishes from pizza to pasta to fish and meat dishes is sure to satisfy your craving for Italian dishes. Owner Mario Lombardo literally has a lot on his plate, as he prepares for the opening of an additional Lombardo's in Rivertown Square in Dobbs Ferry in January, and is planning his wedding, as well. Yet, he manages to keep Lombardo's in White Plains in tip top shape. Lombardo keeps things running smoothly with the help of his large and capable staff. Manager Peter Esposito sees that the dining room is well run and Chef Oswaldo Zamora heads the bustling kitchen.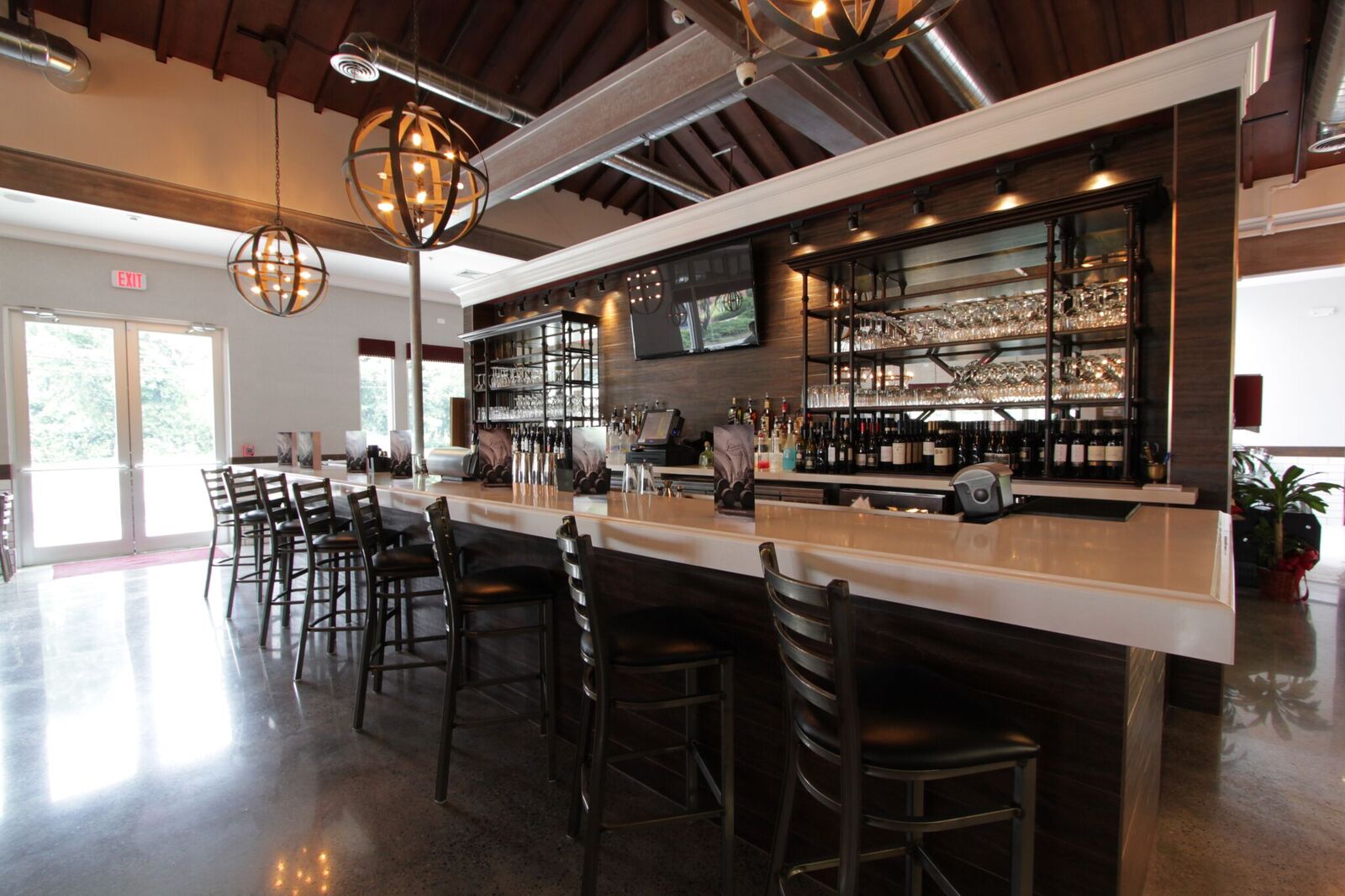 Lombardo describes his restaurant as "an upscale pizzeria where you can enjoy a casual Italian experience." I would add to his modest description, by mentioning that Lombardo's offers much more than pizza, including an extensive selection of house made appetizers, salads, entrees and pastas in addition to the large selection of pizzas emerging from its six pizza ovens. Mario Lombardo grew up with a family in the restaurant business, where his father Mario Lombardo Sr. opened many restaurants in Long Island. Young Mario Jr. worked in these restaurants with his dad, his mentor, where he learned all aspects of the restaurant business. He went on to earn a business and finance degree before opening Lombardo's in White Plains four years ago.

This spacious restaurant is a free-standing building with its own parking. It is quite busy, so valet parking is offered as well, from Thursday through Sunday evenings. The décor is modern with dark grey leather banquettes with high backs for privacy, as well as free standing tables. The barn siding ceiling is hung with interesting bold lighting fixtures. Black and white tile and marble floors and a marble pizza counter give the spot a welcoming feeling. Original artwork depicting restaurant scenes adorn the walls. A 14 seat bar is another dining option, as well, offering unusual cocktails, such as lemon basil and grape sage martinis.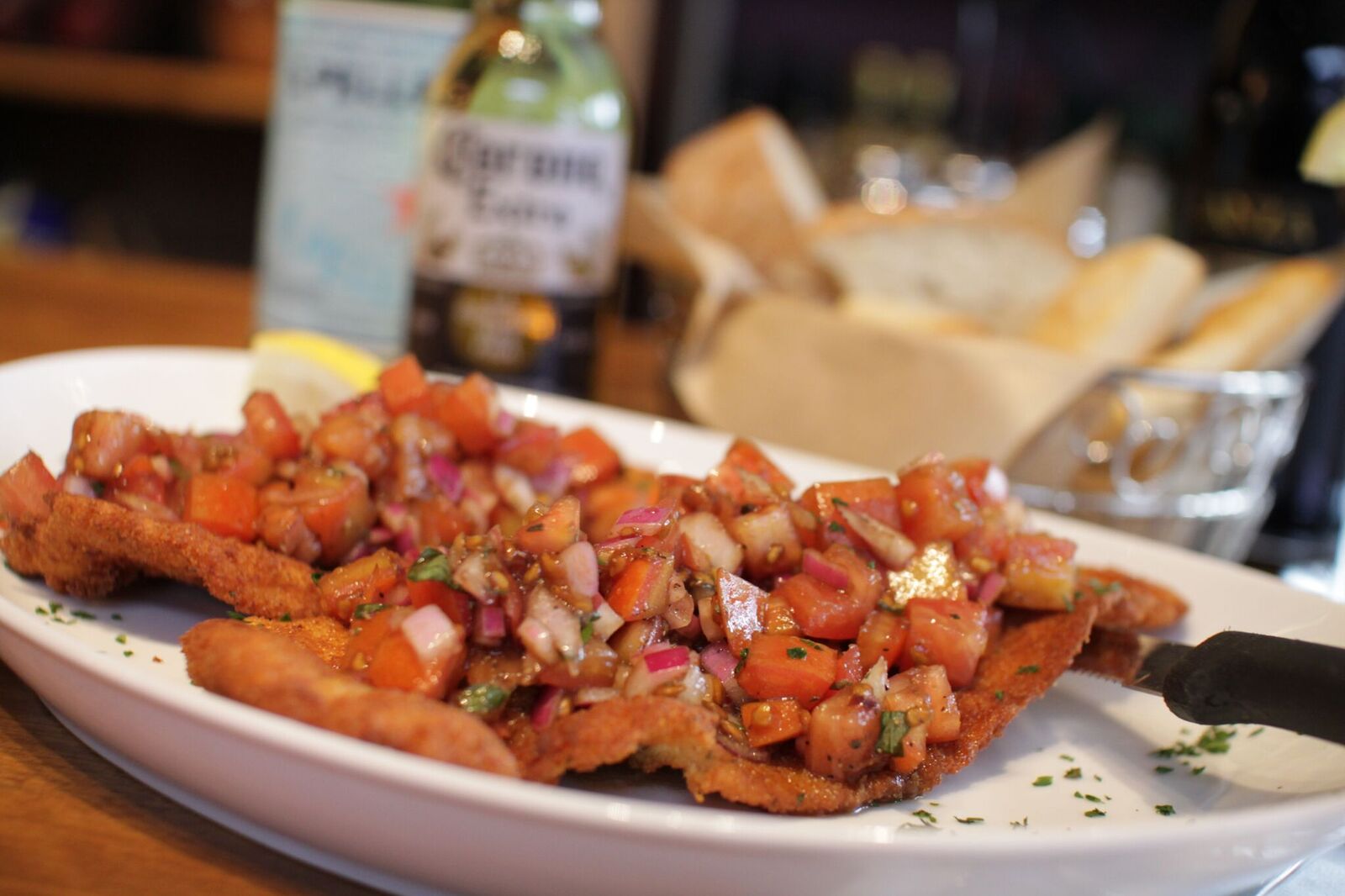 Lombardo said, "With so many Italian restaurants we pride ourselves in daily fish deliveries, and everything prepared from scratch. Since we do a high volume, freshness is supreme here. Our menu has traditional and creative dishes with Americanized touches. We offer daily specials and add new items to our menu regularly. Through the years we have been here, some of our very popular dishes are spaghetti al cartoccio served in a foil pouch and branzino marechiara with clams and mussels." Mario loves food and said, "There is always room for growth and I always try to improve. I would enjoy preparing a meal for chefs, such as Bobby Flay and Mario Batali since I admire both their cooking as well as their entrepreneurship. In addition to in house dining we also offer takeout, catering and cooking for corporate events.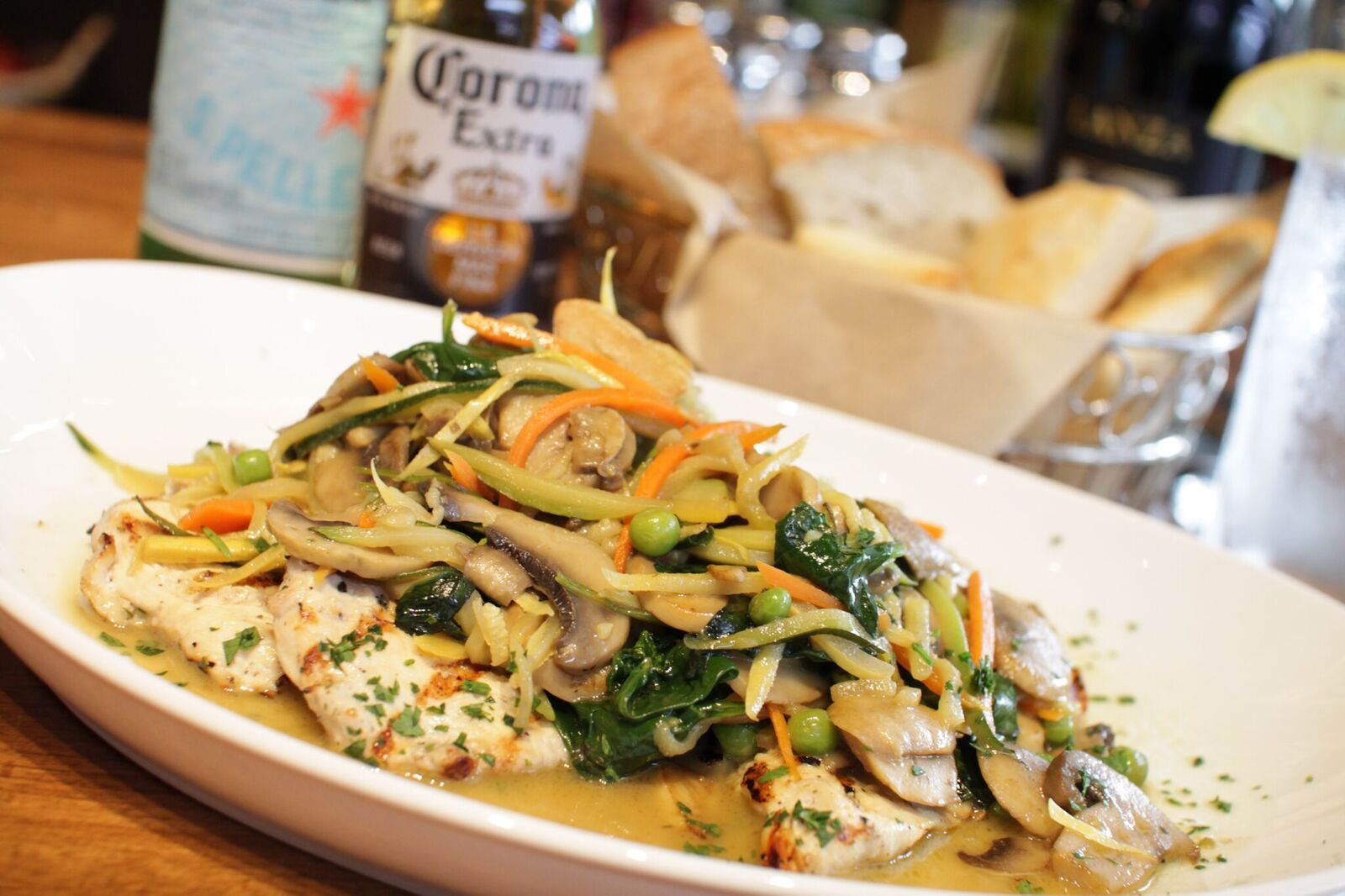 As we examined the large menu, a basket of warm homemade pillows of bread, fresh out of the oven, appeared. More than a dozen appetizers and several specials tempted us. One of the new additions to the menu was a dish of arancini. These mini rice balls were unique with a nice twist on the classic preparation. Here the ground beef and mozzarella filling was mixed with the rice, evenly distributing the filling so every bite was a fine mix of ingredients. They were lightly breaded and fried to a golden hue and rested in a pool of house made tomato sauce. Yummy was the word for this Sicilian treasure. We also enjoyed a classic preparation of eggplant rollatini. Fresh out of the oven, the slices of eggplant were rolled around whipped ricotta and mozzarella. Topped with fresh tomato sauce they were delicious. This was followed by a special of the day which was indeed special- calamari scarparielli. The calamari rings were dusted with flour and fried. They were tossed with crumbled sweet sausage and just enough chopped red cherry peppers to spice up the dish.

We refreshed our palates with a wonderful beet and arugula salad. The greens were enhanced with crumbled goat cheese, dried apricots, cranberries, roasted peppers and a drizzle of balsamic vinaigrette. It was truly a garden on a plate. Other appetizers I have enjoyed through the years are zucchini fritti and the creative spuntino alla Lombardo, an original with goat cheese and roasted peppers wrapped in prosciutto and finished with a balsamic reduction. Mussels, red or white sauce, baked clams oreganata and shrimp scampi are yet to be tried. The salads here, which range from Caesar, farmer's market, and buffalo chicken are available in small and entrée sizes and can be topped with a variety of additions. With cool weather on the way, you may wish to start with a bowl of homemade soup.

It was hard to choose among the two dozen pasta offerings. Would it be a simple pasta marinara, linguine vongole, fettuccine alfredo, or baked homemade meat lasagna? We chose fusilli campagniola. This Southern Italian delight featured broccoli rabe, and sweet sausage bathed in a garlic and oil brodino. The sauce permeated the corkscrew pasta, giving each mouthful a delightful taste. We also enjoyed a special of trofie al pesto. These thin braided pasta morsels were tossed in a pesto cream with roasted pine nuts and shrimp- rich and delicious.

Entrée selections include classics of chicken or veal Marsala, francese, Sorrentino as well as many innovative dishes. We loved a special of scallops, pan seared and served over risotto with bacon and red pepper. A saffron cream sauce finished this fine dish. New to the menu was an outstanding dish of branzino marechiara. The fresh fish filet was pan seared and then simmered with clams and mussels in a white wine and cherry tomato broth studded with roasted garlic. The portion was oversized and excellent. Marinated skirt steak, veal or chicken piccata with capers and artichoke hearts and veal or chicken semi freddo topped with salad might be future choices. Entrees are served with a choice of pasta or salad.

Not to be overlooked are the delights coming from the pizza ovens. Thin crusted Neapolitan, or thick crusted Sicilian pies with a choice of toppings, or choose from a dozen specialty pies from buffalo chicken to margherita or vegetable and the list goes on. I especially enjoyed my pizettes. These 12 inch pies are nicely served with a pie server for easy cutting. They come in many varieties, as well and you can create your own topping, if you wish. My broccoli rabe and sausage pie was tangy and hearty. Very special was the de mare variety. The thin crisp crust was topped with fresh chopped clams and shrimp, mozzarella, garlic and oil and a sprinkling of toasted seasoned bread crumbs. WOW. Calzones, rolls and heroes are offered, as well.

Desserts include seasonal cheesecakes, with a pumpkin variety available now, warm chocolate lava cake, mini cannoli and tiramisu. A refrigerator case filled with many flavors of Longford's ice cream caught my eye and espresso ice cream was the finale of my meal.
Mario Lombardo said, "I don't serve anything I wouldn't enjoy eating myself." The menu at Lombardo's proves that Mario Lombardo certainly has good taste. Pay Lombardo's a visit soon and enjoy the casual Italian dining experience.

Lombardo's
1203 Mamaroneck Avenue
White Plains
914 615 9090

Recipe: Spaghetti Al Cartoccio (Serves 2)

Ingredients:
1 Tbsp. butter
1 cup crumbled sweet sausage
½ cup diced shrimp
¼ cup scallions, chopped
16 ounces tomato sauce of your choice
8 ounces heavy cream
2 ounces Sambuca
¾ pound spaghetti cooked al dente

Directions:

Melt butter in a skillet. Sauté scallions in it. Add shrimp and sausage and cook for 2 minutes. Add Sambuca and cook for 1 minute. When Sambuca is reduced, add tomato sauce and cream. Cook and reduce for 5 to 7 minutes. Toss with spaghetti. Add cheese to taste.

• At Lombardo's the mixture is divided into 2 foil packets that are sealed. When they are opened tableside, the mixture is perfectly steamed and the aroma is divine.
Contributor Judie Dweck has been writing about restaurants and food for many publications. She teaches creative cooking to children at Scarsdale elementary schools. Through the years, her articles have appeared in Jack and Jill Magazine, Spotlight, The Pleasure of Cooking and The Scarsdale Inquirer. She balances her restaurant tastings with daily ballet classes.
Add a comment