Julius Reich Sentenced to 20 Years for Stabbing Death of Robin Goldman
Wednesday, 15 August 2018 13:10
Last Updated: Thursday, 16 August 2018 13:54
Published: Wednesday, 15 August 2018 13:10
Joanne Wallenstein
Hits: 3650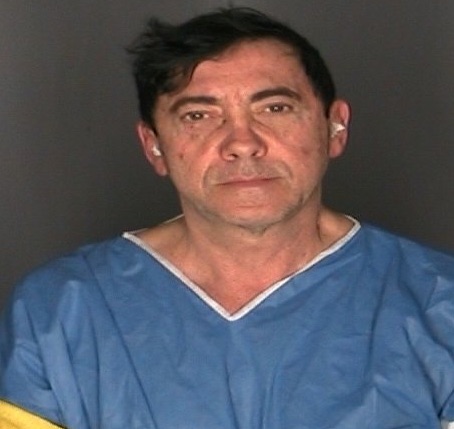 (From the Westchester County District Attorney's Office) Westchester County District Attorney Anthony A. Scarpino, Jr. announced on 8-15-18 that Westchester County Court Judge Barry Warhit sentenced Julius Reich of Scarsdale to 20 years in state prison for the death of his wife, Robin Goldman, M.D. in January 2016.

Reich, who is 64 years old, pleaded guilty in May 2018 on the eve of trial to Manslaughter in the First Degree, a class B violent felony.

The adult children of Dr. Goldman advised the District Attorney and the Court it was their strong desire to avoid the trauma of a trial. The children are in complete agreement with the plea of Manslaughter in the First Degree, as such a disposition would make their 64-year-old father accountable for his actions. They are relieved their father finally accepted responsibility for his actions and his plea will help them move forward and bring finality to a horrific situation. The family decided not to be present for the sentencing proceeding.
At his hearing, Reich said, "The damage that was caused was unfathomable... My only hope is that some day my children find it in their hearts to communicate with me."

Reich and his wife were in the process of divorcing. Reich split his home between an apartment in Manhattan and the marital home on Lincoln Road in Scarsdale. On the morning of Jan. 20, 2016, Reich entered the upstairs bathroom where he stabbed his wife multiple times resulting in wounds to the chest, abdomen and back. Dr. Goldman died at the scene. At the conclusion of the attack, Reich went downstairs. Sometime later, he called 911. Scarsdale Police officers responded and discovered her body in the bathroom. Reich was arrested at the scene.

Assistant District Attorneys Christine O'Connor and John O'Rourke of the Superior Court Trial Division prosecuted the case.