LWVS Comments on Donor Recognition and Budget Process at School Board Meeting
Details

Written by

Joanne Wallenstein

Hits: 1344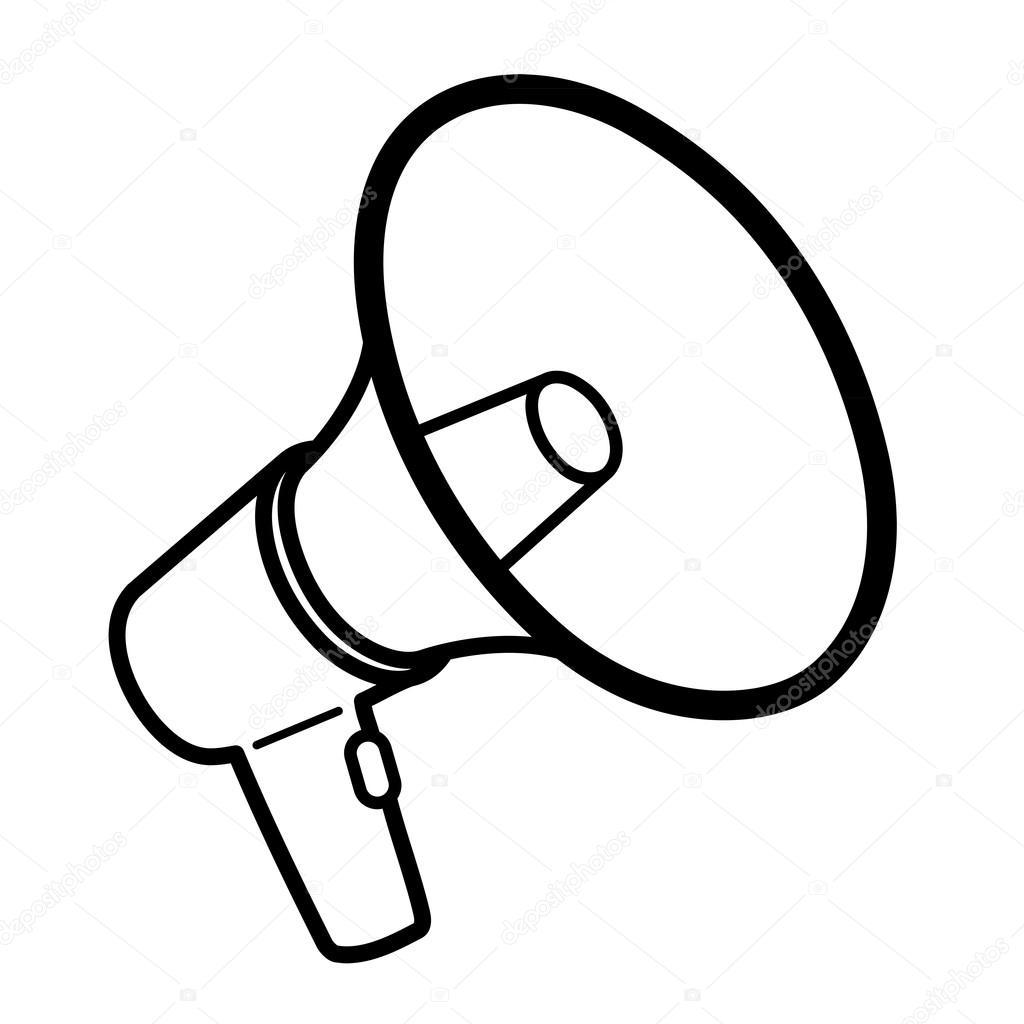 The LWVS comments on recognizing donors to the Scarsdale Schools Education Foundation as well as the budgeting process at the School Board meeting on April 10. Here are their comments, read by Linda Doucette-Ashman, League Co-President and Leah Dembitzer, Chair of the League School Budget Committee.
Donor Recognition
The LWVS Board listened with interest to the discussion at the last Board of Education Meeting on March 19, 2018 regarding the proposed Scarsdale School Education Foundation (the "Education Foundation") donor recognition displays for the High School Design Lab and Fitness Center. I also want to acknowledge Mr. Natbony's remarks from earlier this evening about the Board currently focusing on cost issues of the displays and not the gift policy issues.
However, at this time, the LWVS Board requests that the Board of Education provide scheduled time for community discussion of any questions or issues associated with the Education Foundation, including donor recognition, similar to tonight's public engagement regarding Butler field.
The LWVS has issued statements in 2013 and 2014 to the Board of Education regarding the School District's relationship with the Education Foundation. The League has recommended that the Board develop and adopt a gift policy that is specific to the Education Foundation and addresses the recognition of gifts initiated by donors, including naming rights.
It is with these past League statements in mind that we intend to issue a League Board statement on the proposed Education Foundation donor recognition signage at the next regular Board Meeting on April 16.
School Budget Process
As an organization whose mission is to promote the active participation of citizens in government, the League encourages the Board of Education to continue to be proactive in engaging the community. The Budget Process and community involvement go hand in hand in order to produce a budget that reflects our community's educational values and priorities.
The reason that the League consistently recommends that the District provide an early full draft budget book to the community – though we understand that it would be a preliminary draft – is to give the community ample time to study, understand and raise questions well before the date scheduled for formal community input. Giving context of the budget numbers is integral to the community's ability to evaluate the Budget. The additional time will allow for discussion of community priorities regarding what is to be funded and what is not.
The League further recommends that the Board implement ways to more proactively engage the community in next year's budget development process and affirm -- both through words and actions -- to encourage comments from the public, whether at board meetings or community forums, to ensure that the public understands that public dialogue is genuinely welcomed, considered and heard.
By giving the community a draft budget book (with an introductory letter from the Board of Education) and hosting community meetings earlier in the process, the Board of Education will provide members of the community with the contextualized budget information and the additional time it needs to allow for more methodical and timely discussions of issues and community priorities. The ultimate goal for all of us is to have a well- developed budget that supports and enhances our District objectives, goals and the community values.

In light of:
The School Board and Administration discussion during the March 19 meeting;
The District's publicly-disseminated meeting highlights from the March 19 Budget Study Forum;
And the March 26 letter sent to the community by School Board Leadership;
The League Board finds it necessary to reiterate and emphasize some of our Consensus points and recommendations on the Proposed Draft Budget 2018-19.
Although we support the proposed school budget:
1) The League is concerned with the District's tight budgeting practices, which restrict the District's ability to adapt to constantly changing educational and facilities' needs. Though the School Board has recently discussed possible additions to the budget, the League reiterates its concern that the Board is putting forth a budget considerably below the tax cap and the League calls attention to potential resulting financial implications on future budget development.
2) As the District makes an effort to keep more students in District Schools, and with an increasing elementary population forecast for 2018-19, the League strongly emphasizes our recommendation that the Board and Administration articulate and clarify the class size policy for Bridge and Co-taught Inclusion classes, being mindful not only of student/ teacher ratio, but also the physical space and square footage of the classroom, in order to ensure the adequate delivery of educational services for all students.
3) The League recommends that the Board clearly articulate its approach to annual budgeting for Plant and Capital improvements in the context of a long-range facilities plan and that it use the annual budget for consistent investment in capital improvement sufficient to keep a long list of infrastructure repairs from necessary inclusion in the next bond.
4) Regarding current substantial issues with future budget implications, such as Air Conditioning and Food Service; the League Consensus statement did not suggest inclusion of these elements in the Proposed Budget, as was noted in the District Highlights from the March 19 School Board meeting. Rather, the League statement requested that the status and progress of District-level committee discussions on Air Conditioning, Food Service and Sustainability, be conveyed to the greater community in a timely manner, in order to proactively inform and engage the public.
In addition, regarding Butler Field, the League acknowledges the Superintendent's comments from the March 19 meeting to thoughtfully and proactively gather thorough community feedback and facts on the positive and negative effects of various synthetic turf and natural grass options.
I would like to note that all members of the Board and Administration received copies of our full Consensus statement. If community members would like to read the full statement, it is available on the League of Women Voters of Scarsdale website (www.lwvs.org).
The Down-Low on Dental Implants
Details

Written by

Stacie M. Waldman

Hits: 3161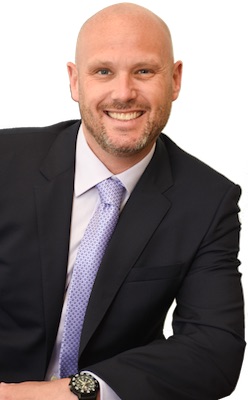 I remember the look on my kids' faces when they found their grandfather's dentures in the bathroom. We all had a good laugh but then the discussion turned towards all the issues he has with his dentures and his habit of clicking them in and out of place in his mouth. My kids may be forever traumatized. My sister brought up the potential for dental implants but he waved off all suggestions for improvements because of "…things I've heard," he said.
After extensive research online, I chatted with Dr. Benjamin Kur, a board-certified Oral and Maxillofacial Surgeon in his tenth year of practice. He regularly sees patients who are candidates for dental implants but have received incorrect information about low success rates, issues with infection or bone grafting. Dr. Kur answered some questions to set the record straight about modern dental implants.
Who is a candidate for a dental implant?
Patients who are candidates for implants have lost teeth, have teeth that cannot be restored or have had sustained trauma to the teeth.
What are the most common objections you hear from patients about why they are not considering a dental implant?
Many patients feel that age is a factor and this is no longer the case. Patients have also been told that they don't have enough bone for an implant and again, this is no longer a concern for us or them. Technological advancements, surgical techniques and computer guided surgery have essentially removed all variability from the equation. There are very few circumstances where an individual is NOT a candidate. The only time a dental implant may be contraindicated is if a patient has a pre-existing condition such as an endocrine issue or is immunocompromised. We have really come a long way in our specialty.
How long can one expect a dental implant to last?
Thanks to the incredible technology we have available to us today, I expect dental implants to last one's lifetime.
What is the process like from start to finish? When can a patient expect to be fully "utilizing" the implant as if it were a real tooth?
There are different circumstances that will determine if a patient can have the dental implant placed by the surgeon immediately or if it will be delayed. The literature does not support either and the success rates are within 5% of each other. However, in areas where there is a large infection or the bone is compromised, the implant placement is delayed until reconstruction and bone growth is achieved. This is usually three months from the removal of the teeth and/or bone grafting. The bone graft is utilized to prevent the original dimensions of the bone and extraction socket from resorbing, thus limiting the size of the implant planned. In areas where patients require surgery in the "cosmetic zone", or anterior part of the mouth, we place the implants immediately and work with the restoring dentist to fabricate a temporary crown so a patient never has a gap in their mouth. This is a huge advancement in oral and maxillofacial surgery because it limits the amount of time patients are without teeth and as well as the number of surgeries the patient must endure in order to achieve a final result.
Are there certain foods, drinks or activities that may be limited after an implant?
There are no limitations with diet other than when the implant is placed and the temporary (or loaded) crown is immediately placed. The patient cannot chew with the temporary crown as it may lead to micro-mobility and failing of the implant. We always tell patients that any food they can cut with a fork is safe to eat. Once the temporary crown is replaced with the permanent implant, there are no restrictions and patients feel their quality of life has improved because they can eat and drink anything with no worries.
Are there any downsides to dental implants?
There are really no downsides and in fact, it's the exact opposite Replacing a single tooth with a bridge, for example, destroys the adjacent teeth and the success rate for bridges is significantly lower than single or multiple implant placements.
Dr. Kur lives locally (in Scarsdale) and his office is in Hawthorne/Valhalla directly across the street from Westchester Medical Center. Parking is convenient with a valet on-site (no tips accepted). He is currently welcoming new patients.
Dr. Benjamin Kur
Westchester Oral & Maxillofacial Associates, PLLC
www.westchesteroralsurgery.com
914-592-0440
Scarsdale's Jonathan Lewis to Run for Congress
Details

Written by

Joanne Wallenstein

Hits: 8992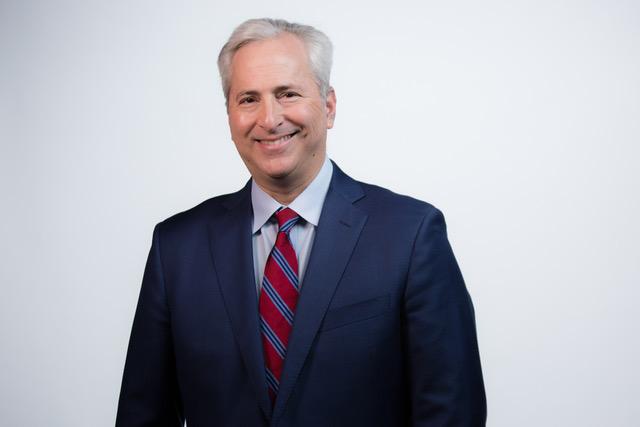 Scarsdale's Jonathan Lewis will challenge Democratic incumbent Eliot Engel in the primary to represent New York's 16th Congressional district, which extends from the Bronx and Mt. Vernon to Yonkers, Scarsdale and Rye.
Lewis said, "I'm running for Congress because I believe our democracy is in trouble. We must all stand up and participate to ensure we have a full debate on the issues within the Democratic Party. I am running in the Democratic primary to ensure there is a complete discussion on issues such as campaign finance reform, healthcare and affordable prescription drugs, and equality of educational and economic opportunity."
"Now more than ever," Lewis explained, "we need candidates and elected officials who stand for democratic values and who haven't gone the way of Washington - which is fundamentally broken. Too many politicians take corporate money, do the bidding of lobbyists for big corporate interests that aren't even in the district, take perks, enjoy privileges, and go on privately funded trips, rather than working for the district. Instead, they come to work for themselves and their donors. If our Democracy is to survive, this needs to stop."
Getting corporate money out of our elections is especially important to Lewis. "Corporate money is undermining our democracy and silencing our representatives," Lewis explained. He will not accept corporate PAC donations to his campaign and he will not be beholden to special interests. "We must stand up to Donald Trump and the Republicans with a clean heart if we hope to deliver on priorities like good jobs, affordable health care for all, and major investments in education. We Democrats must strengthen our party from within if we are to be victorious in this struggle."
Born in Mount Vernon, Jonathan Lewis spent his early years in Eastchester, where his father was Town Democratic Chairman. He has lived and raised his family in the district for the past two decades. "I'm troubled that many of my neighbors have not benefited from the economic recovery since the Great Recession," Lewis explained. "We have large numbers of our neighbors in this district living in poverty, without access to opportunity, healthcare, or a great education. The hard-working people of Westchester and the Bronx need someone in Washington who is actually fighting for the folks back home and I will deliver on that commitment," said Lewis. "Anyone who goes to the drugstore to fill a prescription knows that the cost of staying healthy is spiraling out of control. This is unfair to working families, and a threat to the financial viability of our healthcare system," he explained.
A trustee of Yonkers Partners in Education and a former elected trustee of the Scarsdale Board of Education, Lewis is also a member of Business Executives for National Security. He will focus on areas where he has extensive experience including education, economic opportunity, healthcare and homeland security.
Lewis, 55, is a successful business executive and entrepreneur who co-founded a firm that invests in municipal bonds that finance roads, bridges, schools and universities. An active volunteer he has served as president and a board member of the Juvenile Diabetes Research Foundation (JDRF), Westchester County Chapter. Both of his children have Type 1 Diabetes. Jonathan Lewis is a former trustee of the American Jewish Historical Society and a staunch supporter of the state of Israel. He is the author of two books on U.S. foreign policy and national security issues. A longtime member of Business Executives for National Security (BENS), in 2004 he received the CIA's Agency Seal Medal for his work on intelligence reform. Lewis holds a MA in history from New York University and an MBA in finance and management from Columbia University.
The seat is currently held by 15-term incumbent Eliot Engel. The Democratic primary is June 26th.
For more information on Jonathan Lewis' campaign visit www.JonathanLewisForCongress.com.
Honor Volunteer Bev Sved at the Scarsdale Bowl Dinner on April 25
Details

Written by

Joanne Wallenstein

Hits: 1901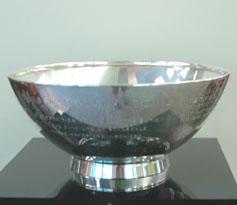 (This letter was sent to Scarsdale10583 by Terri Simon, Chair of the Scarsdale Bowl Committee)
I encourage Scarsdale residents to join me in attending the Scarsdale Bowl Dinner on Wednesday, April 25, at the Fountainhead in New Rochelle. The Bowl Dinner is one of the most inspiring events in town because it honors deserving individuals devoted to the extraordinary culture of public service that makes this community so special – and this year's Bowl honoree, Beverley D. Sved, has tirelessly served our community for almost 30 years.

If you don't already know Bev, an engineer and Chartered Financial Analyst by training, she had a long and successful career at IBM in the areas of Corporate Strategy, Business Forecasting and Industry Analysis. At the same time, soon after she and her husband Paul moved to Scarsdale in 1988, she began taking on volunteer responsibilities large and small in Scarsdale, including serving as a Village Trustee from 1998-2002 and as Mayor from 2003-2005. In addition, she was a director on the boards of the League of Women Voters of Westchester and the Scarsdale Forum (both organizations in which she remains active), a Trustee and then Vice President of the Scarsdale Foundation, a member of the Village Board Finance Committee and the Planning Board, President of the Westchester County Historical Society, a director on the boards of the United Way and Scarsdale & Edgemont Family Counseling, President of the Overhill Neighborhood Association and Chair of Scarsdale Neighborhood Association Presidents. She has been an exemplary volunteer whom we are proud to honor.

The Bowl Dinner is also a wonderful opportunity to catch up with friends and neighbors. Whether you are a veteran volunteer or someone who has yet to explore the many public service opportunities the Village provides, all of us can appreciate the spirit of service celebrated by the Scarsdale Bowl. Resident volunteers head Village government, serve on Village Boards and Councils, comprise the Board of Education, and serve on Parent Teacher Associations and neighborhood associations. In addition, many community members work with the Scarsdale Forum, League of Women Voters of Scarsdale or religious organizations, or serve as volunteer firefighters, athletic coaches, scout leaders or with other local service organizations. These efforts give residents a real voice in how Scarsdale operates – and it is truly inspiring to see so many longtime residents gather to honor an exemplary volunteer from among their ranks.
The 76-year tradition of the Scarsdale Bowl is sustained by the Scarsdale Foundation. The Scarsdale Foundation funds need-based scholarships to deserving Scarsdale High School graduates and Scarsdale residents in their sophomore through senior years of college, funding over $120,000 in scholarships for the 2017-2018 school year. In addition, the Foundation funds specific grants for civic purposes to strengthen local non-profit organizations. The Bowl dinner is not itself a fund raising event so when you RSVP to the Bowl, please also make a donation to the Scarsdale Foundation.
Tickets are available at www.scarsdalefoundation.org, by April 9. If you did not receive a paper invitation, or want another copy, please contact Robert Jeremiah, Secretary to the Scarsdale Bowl Committee, at scarbowl@gmail.com. Join us April 25th at the Fountainhead in New Rochelle, in celebrating Bev Sved and the value of volunteering to our community.
Terri Simon, Chair, 2018 Scarsdale Bowl Committee
Trustee Jane Veron Encourages Volunteerism in Scarsdale
Details

Written by

Joanne Wallenstein

Hits: 2451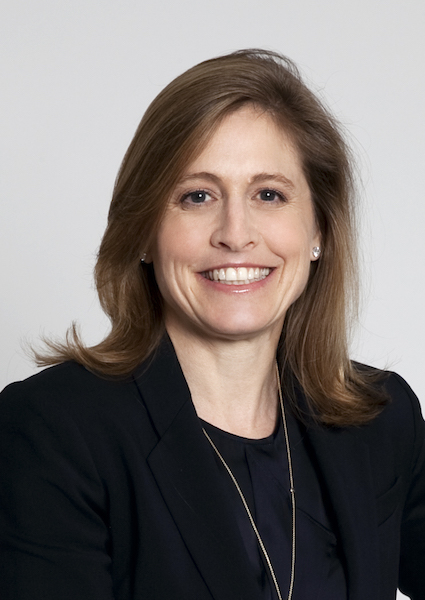 Village Trustee Jane Veron is currently running for a second two-year term. We asked her some questions about herself and her thoughts on Scarsdale and here is what she shared:

What have you most enjoyed about serving as Village Trustee?
It is a privilege to serve our community as Scarsdale Village Trustee, and I love the opportunity to make a positive impact for our residents. I am grateful to live here and want to do my part to make Scarsdale an even better place. I truly enjoy all aspects of my role, representing residents' interests, listening to diverse views, studying the data, collaborating with my colleagues and village staff. I like getting things done to advance the public's best interest, respect and enjoy the process, and feel gratified to contribute.
What do you feel have been your greatest contributions?
I am very proud of my role in advancing the library expansion and renovation project. After extensive study and visits to many libraries in the tristate area and beyond, I became convinced that Scarsdale needed to make this investment in our future. Moreover, given the generosity of the community, we had the chance to create a public private partnership that would deliver a municipal building far superior to what we could do solely with tax dollars. I knew we had to make this happen, and I worked tirelessly with my colleagues and community members to secure the bond and to guide the project.
I am also very proud of my efforts to improve Village communications. I have always believed that government works best with informed and engaged residents. As soon as I took office, I advocated for and subsequently led the Ad Hoc Committee on Communications. My goal was to make staying informed as user friendly as possible. Our Committee has made huge strides over the past year, with the introduction of the new Village website, the launch of an e-newsletter, and the creation of a long list of recommendations that we continue to pursue.
You've done a lot of work with retailers and landlords in Scarsdale Village. Are you hopeful about the revitalization of the downtown?
Yes, I am very optimistic about the revitalization of our Village Center. While e-commerce has been a big disruptor to local economies, I believe that our residents want to patronize local businesses and enjoy the community feel of shopping and dining locally. The Farmers Market is a perfect example. We worked hard to identify vendors that would resonate with consumers, and in turn, our residents have been great patrons. Foot traffic is up, vacancies are being filled, and we see an emergence of pop ups and public art. I've also worked hard to bring the community together through Village Center events such as Light the 'Dale. The key to success is working with all the stakeholders - merchants, property owners, village staff, residents, and consumers. I've regularly walked the Village with the Mayor and Village staff, speaking about parking, enforcement, and events, and we've made practical improvements in response. I'm also advocating for a comprehensive look at the Village Center in concert with the mixed-use transit oriented possibilities at Freightway so that efforts are mutually reinforcing and advancing the community's goals.
What is the status of the test that was run of various types of parking meters?
We are always looking to improve the parking experience in the Village Center as we know it is a stressor for many stakeholders. Consumers and merchants have been seeking greater functionality for added convenience and improved parking management. To address these needs, at the end of 2017 we conducted a three month pilot of new parking meter technologies in the Village Center. Currently, the outside vendor is compiling the feedback we received from over three hundred users and will be presenting a draft report to the Village Board this spring. The Village will assess on-street meter performance, ease of use, cost of installation and maintenance among other attributes in order to make a determination on how best to move forward.
What do you think are the biggest challenges now faced by the Village?
I see three challenges. The first is delivering the services residents expect in a fiscally prudent manner. From the beginning of my service as Village Trustee, well before the federal tax law changes, I've been hyper aware of the financial pressures our residents face and closely scrutinize the budget. As a member of the Board, I deliberate extensively, seeking more cost efficient ways to deliver what our community expects. The second big challenge is striking the right balance between preserving our heritage and evolving to meet the needs of future generations. This plays out most significantly in land use. As a member of the Land Use Committee, I advocated for meetings with our land use boards to hear directly from the front lines. With their help, we are compiling a list of priorities for the Village Board to address as we seek to preserve Village character. The issues are complex, and I am keenly sensitive to the tension between community needs and individual property rights. The third challenge relates to the ethos of our community. We are so much better when we come together to solve problems. No doubt, we have experienced our fair share of tension during the two recent revaluations. I have been working to carve a path forward with an improved process that garners the community's trust. I am committed to reinforcing a positive environment that encourages respectful discourse. We will not all agree all the time, but we should always welcome diverse viewpoints. Our best solutions come when everyone participates. After all, we live together as friends and neighbors.
In the aftermath of the resignation of the entire Committee for Historic Preservation, how do you think the Village should move forward with preservation of historic properties?
I understand the frustrations, and listened carefully to the input from the members of the Committee on Historic Preservation. I know that historic, architecturally significant homes make Scarsdale a desirable place to live for many. I am particularly troubled that these issues come to the fore at a time of crisis, when applicants seek demolition permits. These issues are nuanced with many competing interests, but we can do better. We have already begun to look at legislation from other municipalities as we seek to improve our laws.
Some say that residents are steering away from volunteering due to a decline in civil discourse. Do you think that's a valid point? And if so, what can be done?
For as long as I've lived in Scarsdale, I've heard our community leaders bemoan the difficulty of recruiting new volunteers. It is clear that there are macro changes that influence the way we live our lives - more dual career couples working full time, and parents juggling an ever increasing number of commitments. However, as Personnel Committee Chair, I was heartened by the positive response from newer and previously unengaged residents. In my recruitment conversations, applicants expressed the common theme of wanting to do their civic duty and to give back. Our town is filled with those willing to participate as long as their time is well spent, meaningful, productive and positive.
As Trustees, it is our responsibility to set the tone, to govern with civility and decorum. Understandably, many issues that arise are emotionally charged. We should encourage everyone to focus on the substance and the facts. One of my goals in the Communications effort is to offer to the public a shared fact base with a neutral point of view. Our system benefits from broad participation, and we all need to be cognizant that we harm the greater good by making it uncomfortable for people to speak up. Each of us has an obligation to help maintain civil discourse; we should model it and hold one another accountable.
What would you say to others who are considering serving on a Village Board or Council or volunteering in other ways?
I had the good fortune to Chair the Personnel Committee last year, and I loved recruiting volunteers for our Boards and Councils. I spoke personally with each candidate, seeking to find the right fit given their interests and capacity. There are an abundance of opportunities, and we are blessed to have a Village brimming with talented, dedicated residents. Participation on Boards and Councils enables members of the community to contribute, learn from one another, make new friends, bridge generations, and serve the public good. The work done by our Boards and Councils is essential to good government.

******
Meet and Greet:

The Scarsdale Citizens' Non-Partisan Party (SCNP) will host a "meet and greet" event with its slate of candidates – Justin Arest, Lena Crandall and Jane Veron -- on Sunday, March 18, 2018. The event will be held at the Scott Room, Scarsdale Public Library, 54 Olmsted Road from 2:00 pm to 5:00 pm. Residents will be able to meet and learn about the experience and qualifications of SCNP's candidates running for the office of Trustee. There is no charge for the event and refreshments will be available.
According to Campaign Committee Chair, Jon Mark, "With the election around the corner, we want to make sure the public has access to the candidates with the most significant and relevant experience for the challenging job of running Village government. The Citizens' Non-Partisan candidates, Justin Arest, Lena Crandall and Trustee Jane Veron have the qualifications and temperament to lead."
Mark noted that "SCNP candidates have been chosen by the Citizens Nominating Committee – a committee of thirty residents representing a cross section of the Village by geography, age and even their length of residence in the Village which ranged from two years to over 50 years. The committee members were elected by their neighbors to vet and select candidates for Village office. This non-partisan system has been in place for more than a century and remains as vibrant and relevant today as it was at its inception.
Over time, the track record speaks for itself. Our real estate is in exceptionally high demand for the schools, services and the way of life offered by our special community. Scarsdale has a AAA financial rating because of decades of competent non-partisan leadership of Trustees on our Village Board. The Scarsdale Citizens' Non-Partisan Party is proud to continue the 100-year tradition of CNC-researched candidate endorsement."
RSVP by emailing to: scarsdalenonpartisan@gmail.com.