Good Causes
Saturday, 04 December 2010 15:27
Last Updated: Saturday, 04 December 2010 15:27
Published: Saturday, 04 December 2010 15:27
Hits: 2955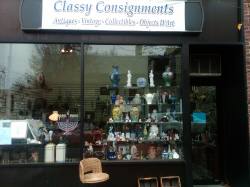 Holiday time is giving time and representatives for many good causes have written to Scarsdale10583 to appeal for your support and help. Whether you're interested in shopping for a cause, writing a check or donating blood, your help is needed. See below: College Fund for the Draper Boys: A college fund has been established for the two sons of Elisa Draper, Michael and Will. Michael is currently a junior at Marist College and Will is a senior at Rye High School. They are warm, thoughtful and terrific young men. Many of you have had children in either Elisa or Bob Draper's classes and know firsthand what wonderful teachers they have been and how they have had such a special and meaningful impact on your kids. Please send your check to "The Draper Family College Fund" to:
The Draper Family College Fund
c/o Mr Martin Barry
24 Willets Road
Harrison, New York 10528
Toy Drive: Engel and Völkers Scarsdale is participating in the 2010 Toys for Tots program to provide a bit of joy to abused, underprivileged and institutionalized children ages 0 – 18 in Westchester County. Gift cards and checks will also be accepted, and should be made out to "Toys for Tots." All donations are used exclusively for the youngsters needs and are tax deductible. From now through December 18th, you can drop off any new, unwrapped toys or gift cards at the office at 300 Heathcote Road.
Shop at Classy Consignments To Benefit the Pediatric Cancer Foundation.: From December 1 through 24, Classy Consignments on Garth Road will donate 25% of all sales to benefit children with cancer. The store is packed with goodies including new, vintage and antique objects of art, vintage jewelry, mirrors, small furnishings, glass items, pictures, prints, and small, unique items. Perfect for holiday gifts.
Classy Consignments
30 Garth Road, Scarsdale – Next to the Freightway Commuter Parking Lot
Phone: 914-723-1818
Store Hours: Tuesday through Friday 11:00 – 6:00PM and Saturday from 11:00 – 4:00PM (available by appointment at other times)
Blood Drive at the Scarsdale Public Library: Announcement: Please come and donate blood at the Scarsdale Public Library on Thursday December 16 from 1:30 to 7:30. For information or an appointment email: libraryblooddrive@gmail.com
Art Show at the Girl Scout House: The Scarsdale Art Association's current art show in the Jeannette Leahey gallery at the Betty Taubert Girl Scout House is splitting 20% of its proceeds with its organization and Scarsdale and Edgemont Girl Scouts. The remainder goes to the individual artist. Nancy Abbe, is the contact person for the show and you can reach her by e-mail at: nunia727@verizon.net