Hot Cocoa for Pediatric Cancer Foundation
Tuesday, 04 January 2011 22:56
Last Updated: Tuesday, 04 January 2011 23:01
Published: Tuesday, 04 January 2011 22:56
Hits: 2574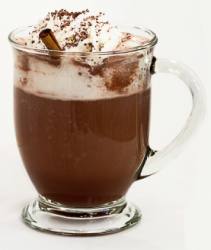 Warm some hearts at Evan and Joshua Greenberg's fifth Annual Hot Cocoa stand while they raise money to help children with cancer. Event will take place at Last Licks in Scarsdale, 1076 Wilmot Road, Scarsdale, NY 914-725-5932. The dates and times are: January 14, 3-5pm, January 15, 12-5pm and January 16 from 11am-4pm.
Sponsors include: Last Licks, Chocolations, The Peak, Party by Lisa & Company, and Bellizzi Restaurant.
Pediatric Cancer Foundation President, Cheryl Rosen, embraces this event and says about the boys: "Evan and Joshua Greenberg embody what our charity is about. These boys demonstrate that our mission to ... hold the hand of a child… can begin at a young age with small hands. Evan and Joshua's energy, spirit and kindness are priceless. This cocoa stand is a success of the heart. "
Pediatric Cancer Foundation has been a leader, raising awareness and funds for childhood cancer for 40 years. As a non profit organization, PCF funds the vital work of hospitals by allocating money for treatment, patient/parent care, fellowships and research equipment in the study of pediatric cancer. To learn more about how you can get involved with Pediatric Cancer Foundation go to: www.pcfweb.org or call: 914-777-3127.