Scarsdale Boys Lacrosse Team Poised for a Successful Season
Tuesday, 27 March 2018 16:17
Last Updated: Thursday, 29 March 2018 12:37
Published: Tuesday, 27 March 2018 16:17
Jordy Love
Hits: 2338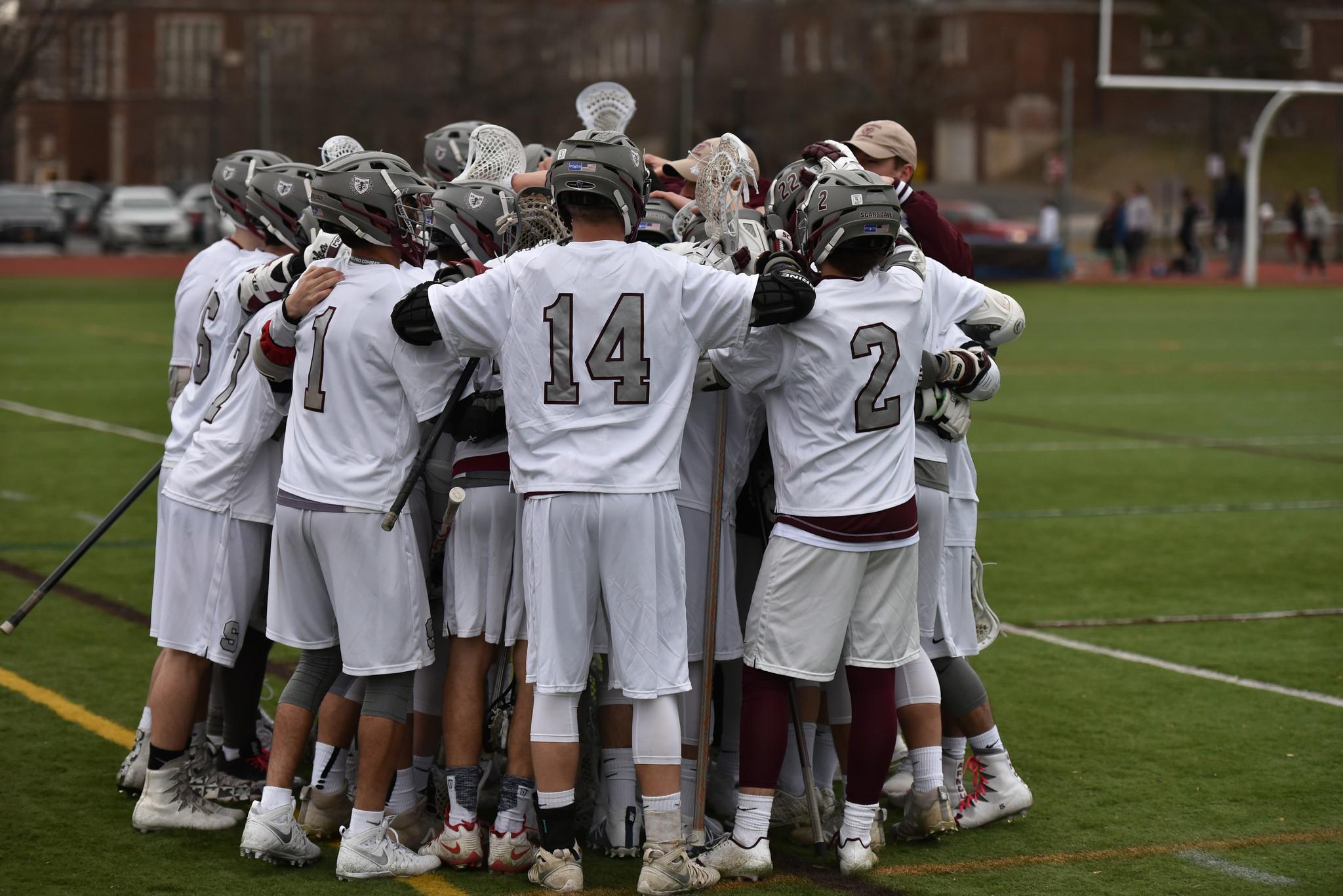 This spring, the Scarsdale boys varsity lacrosse team is preparing for a great season. They won their first game against Hendrick Hudson with a score of 14 to 8 and are very excited about what this season will bring. The team has five captains. Returning captain, David Love, Sam Seltzer, Jeremy Wolfe, John Seider and junior captain Andrew Bernstein are getting ready for a very tough season with a difficult schedule.
The raiders are bringing back a lot of talent this year with several team members already recruited to play in college next year.
Andrew Bernstein, leading scorer will be playing lacrosse at Yale and Seth Thorton, 4 year starter, will be playing lacrosse at Syracuse. A lot of work has gone into preparing for this spring.

Coach Synoweiz, Varsity Head Coach, said, "This season we have one of the most difficult schedules in school history. With that I am hopeful that we are tested early and often to further prepare us to be playing our best lacrosse come playoff time. I am hopeful our team can remain healthy and create a family atmosphere on and off of the field. My goal always remains to bring the first boys lacrosse section championship to Scarsdale, but also to give the boys an amazing experience with a lot of fun along the way."

In the past few weeks, the team has done a lot of team bonding, such as dinners and hangouts, and a trip out to Syracuse for a practice scrimmage. In the off-season, the team endured 6 am practices. Their dedication to the team and to bettering themselves as players is very impressive. David Love, who has been a member of the team for 3 years says, "We have all been working really hard. The team is really strong this year and we all enjoy playing together because we are really close. This season, we've got toughest schedule this team has ever seen." Why? Because the schedule calls for Scarsdale to start off the season playing other strong teams right off the bat when the Raiders are still learning how to work together and adjust to each other's playing styles. According to Love, "The difficult schedule has a silver lining because it will force us to improve quickly and work hard early on which will help us in the long run. We will be looking to make some noise in Section 1."
Photos by Jon Thaler. See more here.