"Colors Against Cancer" 5k Run on May 20th
Wednesday, 09 May 2018 13:37
Last Updated: Wednesday, 09 May 2018 14:12
Published: Wednesday, 09 May 2018 13:37
Sarah Kazan
Hits: 1914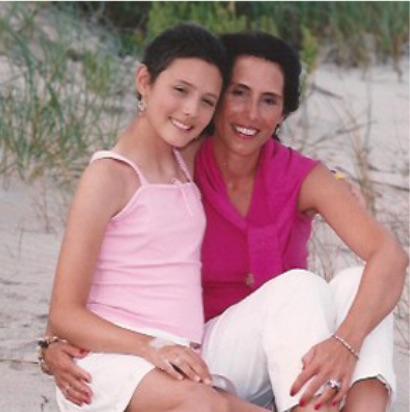 Sue Matthews lost her daughter, Taylor, at age 16 to cancer, but she is keeping Taylor's spirit alive with management of a charitable foundation, annual events and her new book.
The Taylor Matthews Foundation, was founded by Taylor, at 11 years old, when she was diagnosed with cancer. She attended Edgemont Schools K-11th grade until she lost her battle with pediatric cancer at age 16. Taylor dreamt that she could save the life of a child. The foundation has fulfilled her dream many times over.
Sue Matthews, as President of the Taylor Matthews Foundation continues Taylor's mission and hopes to help other children with cancer.
The foundation funds innovative research and treatments that can reach sick children today, to improve outcomes and reduce the long-term survivorship side effects associated with pediatric cancer. Through their various fundraising initiatives, they are changing the course of pediatric cancer treatment at institutions such as Columbia University Medical Center, Memorial Sloan-Kettering Cancer Center, The National Institute of Health and MD Anderson Cancer Center.
The foundation has raised over $1.5 million for cancer research and is currently prioritizing raising funds for Precision Medicine which involves genome sequencing of an individual child's tumor to identify mutations in their DNA.
Matthews actively lobbies Congress for legislation for increased childhood cancer funding and improved access to not-yet-approved adult drugs, as well as drugs approved for adult use.
To continue Taylor's legacy of helping others Sue Matthews, with her sister, Andrea Cohane wrote "Paint Your Hair Blue – A Celebration of Life with Hope for Tomorrow in the Face of Pediatric Cancer."
In Paint Your Hair Blue, Sue Matthews recounts the heroic courage and devastating blows that characterized her daughter Taylor's odyssey through the world of pediatric cancer. This book serves in equal portions as an inspiring tale of the power of love and determination, and a cautionary tale of the need for parents and all caregivers to be their own advocates. It empowers readers, no matter what their circumstance, to take control of their own destiny, have a vivid understanding of how truly short and precious life is and a greater willingness to add more color as they go along.
The book shows how Taylor and her family learned to balance the necessity of her continuous medical treatments with the need for her to be a kid and live as normally as possible. There are tips and pointers, gleaned by trial and error, about navigating the maze of pediatric oncology through the lens of a layperson and better understand how to face fears with strength, fortitude and confidence while living life to the fullest.
A portion of the proceeds from Paint Your Hair Blue will be donated to the Taylor Matthews Foundation.
On May 20th from 9:00 am to 11:00 am Edgemont High School is sponsoring "Colors Against Cancer," a 5k run in honor and memory of Taylor Matthews. Throughout the run volunteers toss non-toxic color powder on the runners shirts. From afar you will see a sea of colors. All proceeds will benefit the Taylor Matthews Foundation.
To learn more about the foundation, click here.
To learn more about Paint Your Hair Blue, click here.