Call for Candidates for the Citizens Nominating Committee
Wednesday, 01 August 2018 17:04
Last Updated: Thursday, 02 August 2018 14:54
Published: Wednesday, 01 August 2018 17:04
Joanne Wallenstein
Hits: 1926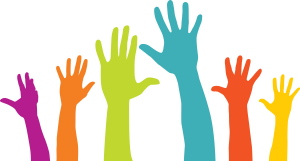 The Procedure Committee, the ad hoc committee of volunteers who administer the village nonpartisan election system, invites Scarsdale residents to run for election to the Citizens Nominating Committee ("CNC"). Members of the CNC play a direct role in interviewing, evaluating and selecting candidates who will be on the ballot for village elected offices, under the banner of the Scarsdale Citizens Non-Partisan Party in the March 19, 2019 general election.

The CNC plans to meet 5 or 6 times on Monday and/or Wednesday weekday evenings in November, December and January to nominate candidates for the positions of Mayor, three Trustees and Village Justice. The CNC meeting dates for 2018-2019 are: Monday, November 26 (organization meeting); Wednesday, December 12; Wednesday, December 19, Wednesday, January 9, Wednesday, January 16, and if necessary, Wednesday, January 23.

CNC members serve staggered three-year terms followed by one year on the Procedure Committee. A candidate for the CNC must be a qualified voter (U.S. citizen and 18 years of age or older), and a resident of Scarsdale for at least two years. A CNC candidate may not simultaneously be a member of the Procedure Committee, the School Board Nominating Committee, the School Board Administrative Committee, the Scarsdale School Board or the Village Board of Trustees.

Residents in each of the five elementary school districts (Edgewood, Fox Meadow, Greenacres, Heathcote and Quaker Ridge) typically run for two available positions on the CNC in their districts. This year, there is an additional position for a one-year term to fill a vacancy in Edgewood. Candidates will need to file a short biographical sketch and a Nominating Petition with 10 signatures of registered voters from their district. Forms and filing instructions for both may be downloaded from the Procedure Committee website at www.scarsdaleprocedurecommittee.org. A FAQ sheet about the non-partisan system can also be found on the website.

The deadline for filing both forms is Sunday September 30. After this date, additional candidates will be accepted only if there are fewer than two candidates for each position in that school district. The CNC election will be held at Village Hall on Tuesday November 13, 2018 at 7-10 am and 2-9 pm.

For help in filing or for more information, potential candidates are welcome to contact the Chair of the Procedure Committee, Madelaine Eppenstein, Fox Meadow, at meppenstein@eppenstein.com and 914-262-6656, or Vice Chair Eric Cheng, Edgewood, at chengchoi@optonline.net, or one of the current Procedure Committee members. They are: from Edgewood, Eli Mattioli, David Peck and Richard Pinto; from Fox Meadow, Timothy Foley, Mayra Kirkendall-Rodríguez, Pam Rubin, Jill Spielberg and Bruce Wells; from Greenacres, Michelle Sterling; from Heathcote, Charles Baltman, Sara Bell, Jeff Goodwin and Greg Soldatenko; and from Quaker Ridge, David Dembitzer and Nancy Steinberg.