Friends in Support of the Scarsdale Public Library
Thursday, 14 March 2019 07:59
Last Updated: Thursday, 14 March 2019 08:08
Published: Thursday, 14 March 2019 07:59
Joanne Wallenstein
Hits: 2964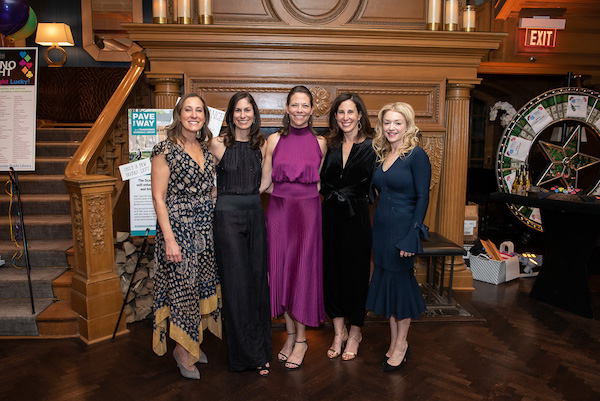 Friends of the Scarsdale Library colored our night lucky– and lovely -- at their 2nd Casino Night fund raiser held last week at Fenway Golf Club. The event was another success as over 250 library-lovers showed their support and enjoyed games, auctions, dancing and dining with friends.

Event co-chair, Gabrielle Wise, noted, "The atmosphere was energized by such a diverse and multigenerational crowd. I am always impressed by the generosity of this community." Co-chair Wendy Kleinman agreed and added, "and we are so grateful to the incredible sponsors and donors who stepped up and helped make this event a success. We are so lucky to have such a supportive community." Third co-chair Anne George nodded, "we have a fantastic Friends Board who all shared the workload, which makes it a pleasure to serve. It really is an enthusiastic group!"

Friends of the Scarsdale Library is the organization dedicated to enhancing the Library. Funds raised from this event go to support current and future programs, including some of the most popular offerings, such as museum passes, chess, the SPL Writers Center and Petite Concerts. "After the last 2 years of fundraising for the capital campaign, which far exceeded all of our goals, it is wonderful to find the community still so passionate about our Library and lifelong learning." said FOSL President, Dara Gruenberg. Diane Greenwald, Library Board President noted her gratitude on behalf of the Library Board saying, "we, as a board, feel so fortunate that we have such strong partners in ensuring the excellence of our library's programming for years to come." And the library's future certainly is bright and almost here! Gruenberg announced at the event that "construction is going well, and the library is on schedule to open in the summer of 2020!"
For those who were unable to attend but would like to support the Friends of the Library,
click here to contribute
.
Photo credit - Liflander Photography