Letter from Candidate for Scarsdale Mayor Marc Samwick
Monday, 18 March 2019 19:29
Last Updated: Monday, 18 March 2019 19:34
Published: Monday, 18 March 2019 19:29
Joanne Wallenstein
Hits: 2672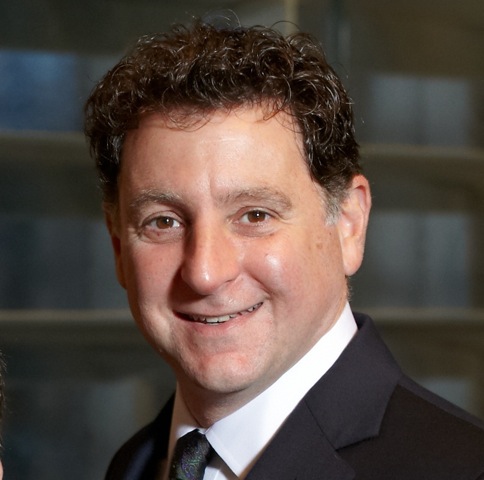 The Village election is Tuesday March 19 from 6 am to 9 pm at Scarsdale Village Hall. Marc Samwick was selected by the Scarsdale Citizens Non-Partisan Party as their candidate for Mayor. Here is a letter to you about why he wants to serve:

It is an honor and a privilege to seek the approval of Scarsdale's voters in tomorrow's election to serve as Mayor in our village of over 18,000 residents. After serving four years as Trustee, from 2014 to 2018, and serving two of them as appointed Deputy Mayor, I humbly believe that I possess the experience, qualifications and leadership to be Mayor and successfully lead our outstanding community over the next two years.
My wife Cynthia and I have lived in Scarsdale for over 21 years. We have raised our three sons, Jason, Oliver and George, and built a full and meaningful life within the Scarsdale community. From youth sports to Heathcote PTA to after-school jobs scooping ice cream in the Golden Horseshoe to serving as Village Trustee, my family and I have been immersed in this wonderful community and rewarded with great friends and neighbors.
I was born in New Jersey and grew up in Westport, CT. I graduated from Union College in 1986, and received an MBA from Columbia Business School in 1997.
I have spent my professional career in the business world, eventually founding my own firm in White Plains where I am a real estate investor and developer throughout the tri-state area. Working with many different levels of municipal governments has provided me the opportunity to understand the roles, responsibilities and interests of staff, elected officials and the community at large. These experiences will greatly assist me in my role representing Scarsdale.
My volunteer positions outside of Village government include serving on the Scarsdale Little League Board (where I coached over 20 baseball teams), the Building Committee of the Scarsdale Public Library, the Finance Committee of Westchester Reform Temple, the Young Leadership Committee of United Jewish Federation, and president of a 72-unit homeowner association in Connecticut.
My track record as a Trustee offers clear examples of my work, my contemplative approach, and my dedication to listening and consensus building within the community, Village Board and staff. During my involvement in the expansion and renovation of our Library I spent a lot of time in the library to assess how it was being used and its physical limitations and opportunities. I worked closely with the Library Board, staff and Campaign Committee to encourage an appropriate scale that balanced budgetary realities with the recognition that this would be a once-in-a-generation opportunity to meaningfully enhance our library. I worked on numerous iterative scenarios proposed by the Library Board until there was confidence that we achieved minimum cost while maintaining a "build once" strategy. Once I was comfortable that the right balance had been struck, I became a forceful advocate and helped marshal support for the proposal within the community and the Board of Trustees.
I was very fortunate to play a modest role in the library project – a project that has clearly taken a village to accomplish. The results are a very exciting, right-sized project that is under construction. When completed, the new facility will be a model of community involvement and record-breaking resident generosity that will yield a twenty-first century modern library and community hub that will benefit our village for decades.
I've also been involved in the potential redevelopment of the Freightway Parking Garage. I worked closely with the Village Board and staff to form an ad hoc steering committee comprised of various village stakeholders, and to engage a consultant to solicit extensive community input and evaluate alternatives for the Freightway property. Freightway was built in 1972 and is in need of a major renovation, estimated to cost $2.3 million.
There are a number of factors that provide a real opportunity to utilize this critical village-owned site to bring vitality, parking flexibility and tax revenues into the village. First, there is a finite window of time before we have to invest meaningful funds to maintain the existing, aging structure. Second, we had a very successful transit-oriented development in Christie Place to use as a model – a site that was nearly built as a parking lot at a cost to taxpayers of millions of dollars, but was instead developed into a tax-paying residential, retail and parking structure that adds vitality to our village center. Third, we had the ability to meaningfully engage the community via a well thought-out collaborative process. In other words, the stars were aligning to take a project that had been talked about for decades and provide a thoughtful basis for a potential redevelopment that could bring the community tangible benefits over a long period of time.
While we are still in the very early stages of a potential redevelopment of the Freightway site, we recognized an opportunity to benefit our village and to develop an open and inclusive process to evaluate this critical village asset. If elected tomorrow, I will foster a transparent process that will consider community concerns, such as parking and school impacts, while seeking to maximize value to our community.
As I have shown repeatedly over the four years I served as a Trustee, I recognize and embrace a spirit of active listening, consensus building and teamwork. I believe that one of the most important things we can do as Mayor and Trustees is to listen. To that end, I plan to roll out a less formal way for the community to communicate with our elected officials. I will hold casual meetings open to all residents in less formal settings than our semi-monthly meetings at Village Hall. The intent is to provide more open and accessible communication so our elected officials can do a better job representing our residents to improve our outstanding community.
I welcome the opportunity to serve as Scarsdale's Mayor and to continue to uphold the high standards of our community if elected on March 19.