Larry Smith of Scarsdale Apppointed to Board of Heathcare Trustees of NYS
Wednesday, 10 April 2019 09:27
Last Updated: Wednesday, 10 April 2019 09:39
Published: Wednesday, 10 April 2019 09:27
Joanne Wallenstein
Hits: 7436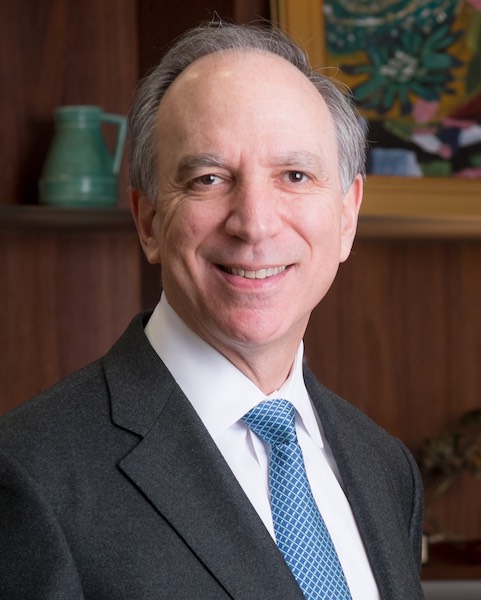 White Plains Hospital (WPH) Board of Directors Chairman Laurence Smith has been appointed to serve on the Board of the Healthcare Trustees of New York State (HTNYS), an affiliate of the Healthcare Association of New York State (HANYS).
Mr. Smith will serve as one of 25 trustees of HTNYS representing different types of hospitals, continuing care organizations, and health systems from all regions across the state. He and his fellow Board members will be responsible for providing guidance and oversight for the activities and programs of HTNYS that aim to strengthen the voluntary healthcare system through improved leadership and increased involvement by healthcare trustees.
"We're thrilled that Larry is joining the HTNYS board. His knowledge of complex policy issues and his extraordinary leadership skills will be invaluable as we deal with major challenges to the healthcare system now and in the years ahead," said Sue Ellen Wagner, Executive Director of HTNYS and Vice President of Community Health for HANYS.
The mission of HTNYS is to assist voluntary healthcare trustees through education, communications, and advocacy to promote the delivery of quality healthcare to all communities in a cost-effective manner. You can read more about the organization on their website.
Mr. Smith, of Scarsdale, New York, had a long and successful career in the investment management industry, serving as Head of Fixed Income and then Head of Asset Allocation for J.P. Morgan Investment Management, then Global Chief Investment Officer and US CEO of Credit Suisse Asset Management, followed by Chairman and Chief Investment Officer of Third Wave Global, a global macro hedge fund advisory firm. He recently came out of retirement to join Horton Point as their Chief Investment Officer, and is an active investor for his family office.
He first joined the Hospital's Board of Directors in 2004 and has served as a member of numerous committees, as well as Chair of the Finance Committee and Vice Chair of the Board of Directors. He was elected Chairman of the Board of Directors in 2015. He received his undergraduate degree from the University of Florida and an M.B.A. from the University of California, Berkeley.
"Larry will bring a sincere passion for serving the community and a unique perspective of the healthcare environment to this role, said Susan Fox, President and CEO of White Plains Hospital. "He will quickly have a meaningful impact on healthcare leaders across New York," she continued.