Scarsdale Rotary to Host Annual Winetasting and Fundraiser on April 19
Details

Written by

Joanne Wallenstein

Hits: 1237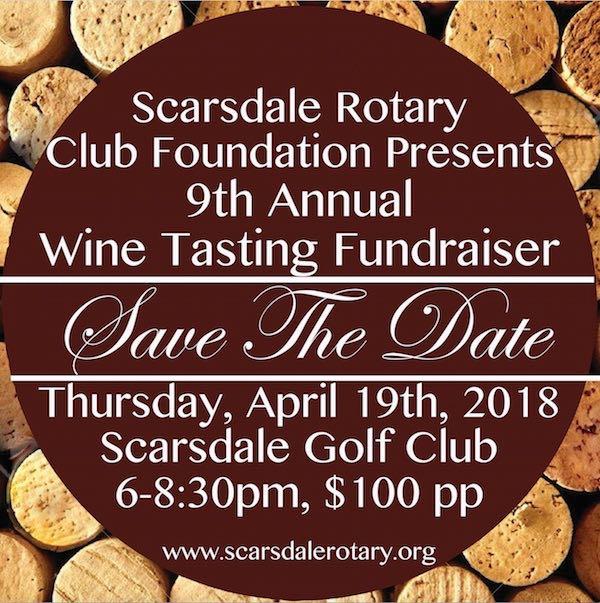 The Scarsdale Rotary Club's Ninth Annual Wine Tasting Fundraiser will take place on Thursday April 19, 2018 at the Scarsdale Golf Club from 6-8:30 PM. A variety of wines from around the world will be provided by Vintology and food sampling stations will be provided by local restaurants: Moscato, Chat, Meritage, Lange's Deli, Chef Victor of the Scarsdale Golf Club, Ruffled Feathers, Raasa Indian Cuisine and desserts by Martines. The event will feature a live auction of high end items, a raffle of restaurant certificates and a door prize by Wilson and Sons Jewelers.
The event will support the Scarsdale Rotary Club's new partnership with the Rotary Clubs of New York City and San Juan to help families who still are living without power or access to clean water in Puerto Rico: a portion of the proceeds will be used to purchase solar lights (some with built-in phone charging stations) and portable high volume water filtration systems.
As in past years, the event will support charitable projects as well as grants to five designated charity partners (The Greenburgh Nature Center; Lakota Children's Enrichment; Scarsdale & Edgemont Family Counseling Services; The Scarsdale Foundation; and Scarsdale Volunteer Ambulance Corps), and discretionary grants awarded through an application process. The discretionary grants awarded this year went to the Children's Aid Wagon Road Camp, Girls Inc. of Westchester, Haiti MaryCare, Hospice of Westchester, The Luke Moretti iPad Program at Burke Rehabilitation Hospital, Make A Wish of the Hudson Valley, My Sister's Place, Pace Women's Justice Center, and the Scarsdale Task Force on Drugs and Alcohol.
To learn more about the Scarsdale Rotary Club, or to purchase a sponsorship and/or tickets to the April 19, 2018 event, please visit the Club's website.
The Scarsdale Rotary Foundation is a 501(c)(3) nonprofit corporation and contributions are tax deductible to the full extent of the law.
Add a comment
Scarsdale Boys Lacrosse Team Poised for a Successful Season
Details

Written by

Jordy Love

Hits: 1574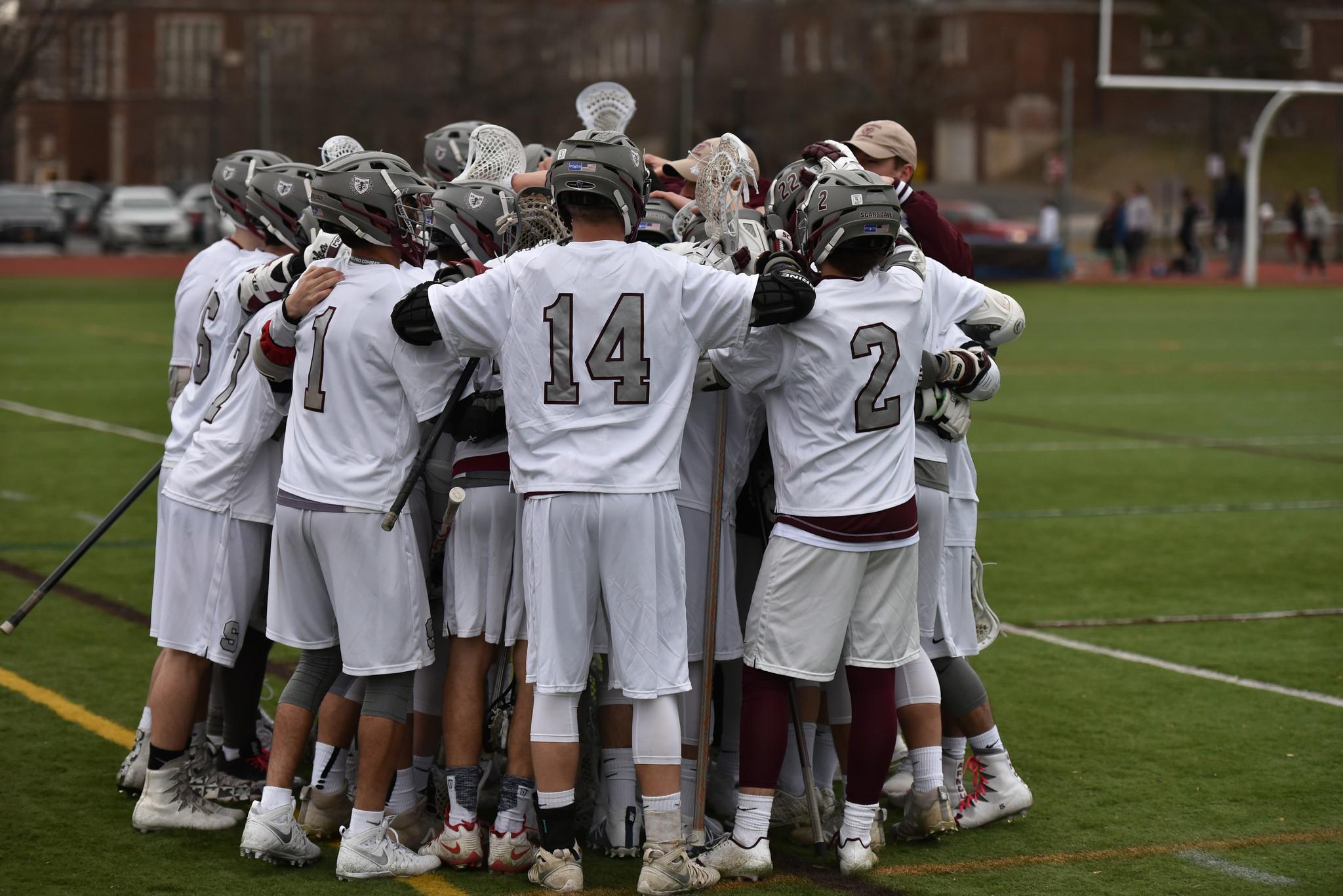 This spring, the Scarsdale boys varsity lacrosse team is preparing for a great season. They won their first game against Hendrick Hudson with a score of 14 to 8 and are very excited about what this season will bring. The team has five captains. Returning captain, David Love, Sam Seltzer, Jeremy Wolfe, John Seider and junior captain Andrew Bernstein are getting ready for a very tough season with a difficult schedule.
The raiders are bringing back a lot of talent this year with several team members already recruited to play in college next year.
Andrew Bernstein, leading scorer will be playing lacrosse at Yale and Seth Thorton, 4 year starter, will be playing lacrosse at Syracuse. A lot of work has gone into preparing for this spring.

Coach Synoweiz, Varsity Head Coach, said, "This season we have one of the most difficult schedules in school history. With that I am hopeful that we are tested early and often to further prepare us to be playing our best lacrosse come playoff time. I am hopeful our team can remain healthy and create a family atmosphere on and off of the field. My goal always remains to bring the first boys lacrosse section championship to Scarsdale, but also to give the boys an amazing experience with a lot of fun along the way."

In the past few weeks, the team has done a lot of team bonding, such as dinners and hangouts, and a trip out to Syracuse for a practice scrimmage. In the off-season, the team endured 6 am practices. Their dedication to the team and to bettering themselves as players is very impressive. David Love, who has been a member of the team for 3 years says, "We have all been working really hard. The team is really strong this year and we all enjoy playing together because we are really close. This season, we've got toughest schedule this team has ever seen." Why? Because the schedule calls for Scarsdale to start off the season playing other strong teams right off the bat when the Raiders are still learning how to work together and adjust to each other's playing styles. According to Love, "The difficult schedule has a silver lining because it will force us to improve quickly and work hard early on which will help us in the long run. We will be looking to make some noise in Section 1."
Photos by Jon Thaler. See more here.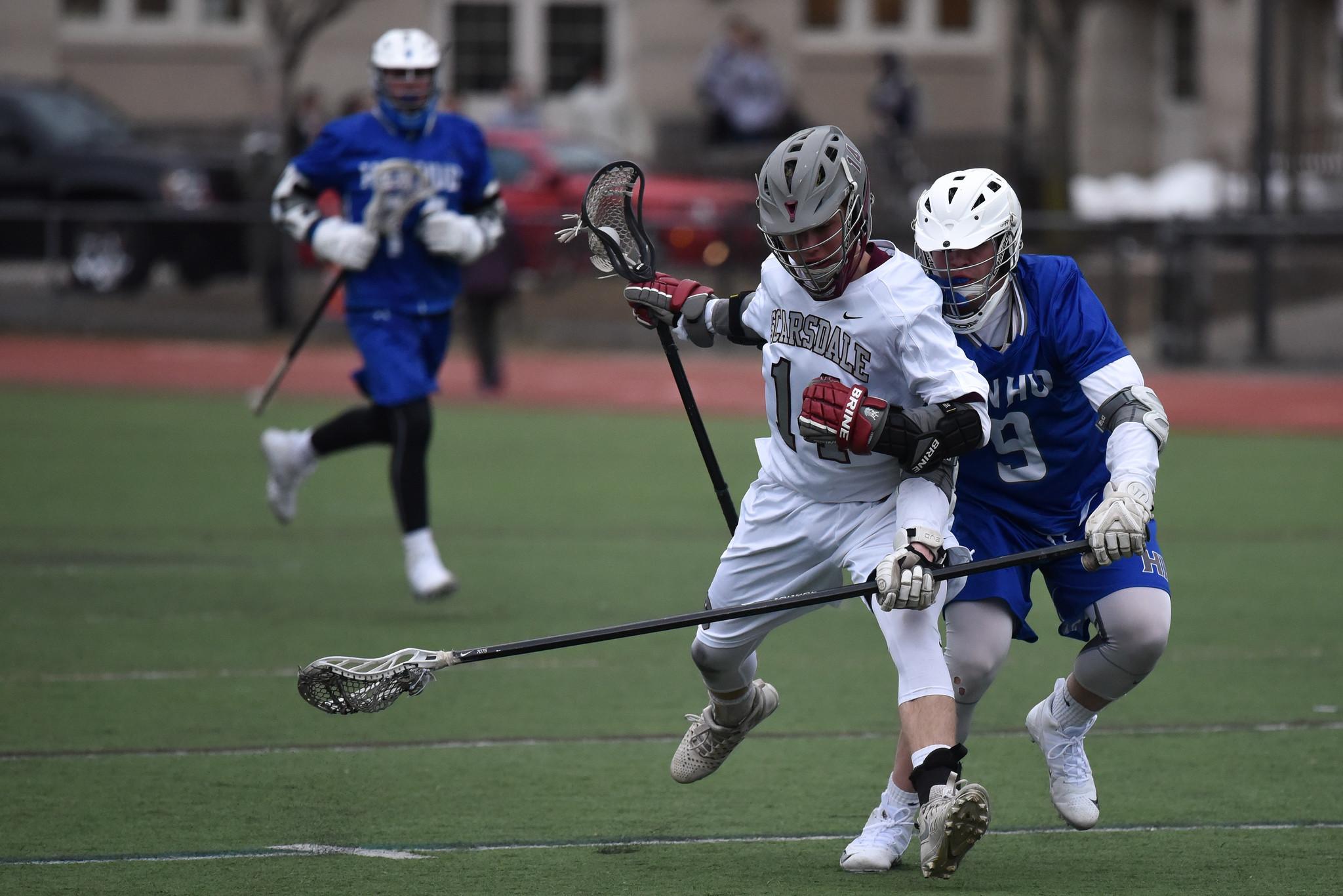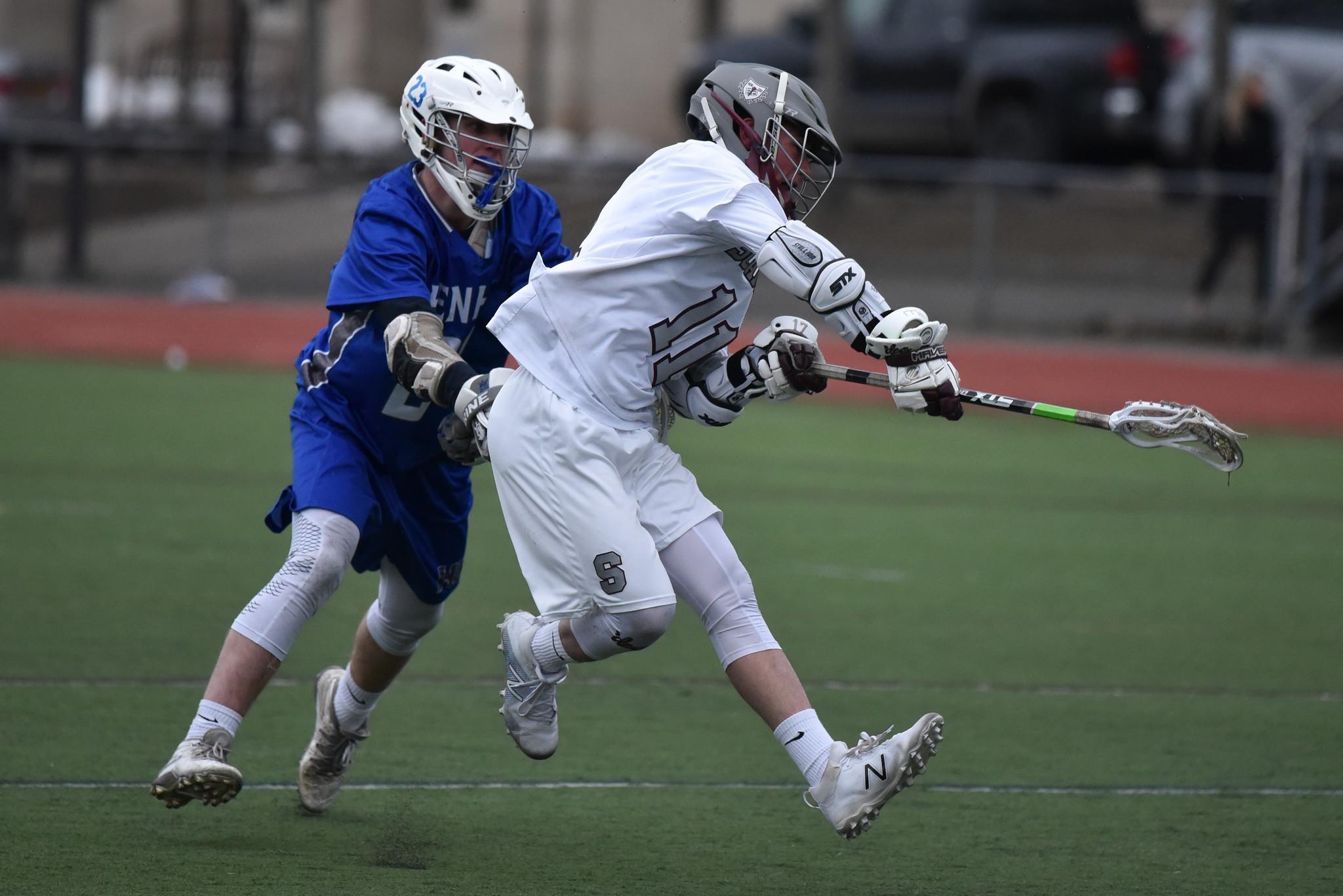 Add a comment
Scarsdale High School City 2.0 Classes take on Superstorm Godzilla
Details

Written by

Sydney Goldman

Hits: 1701
With last week's Nor'easter fresh in their minds, Scarsdale High School City 2.0 classes had a chance to take on a category three superstorm of their own during a simulation of "Superstorm Godzilla" on Tuesday, March 13.
Preparing for Storm Godzilla to hit NYC with wind speeds ranging from 111-130 mph, students broke into five groups to put plans in place to reduce risk before the storm, plans to stay safe and prevent damage while the storm is underway, and work to recover after the storm. To divide and conquer, and narrow their focus, students were assigned specific agencies to study, such as FDNY, ConEd, NYPD, City Hall, Department of Education, and the Department of Health, to name a few. From there, students formed larger groups with broader categories to educate each other on their specific agency, such as transportation, shelter, utilities, and security.
Members of the Westchester Office of Emergency Management, Port Authority, FEMA, Urban Assembly School for Emergency Management, U.S. Coast Guard, police and two fire chiefs assisted students during the simulation. Students were told to focus on specific obstacles, process how to distribute resources, prioritize and empathize with people and their families, and consider how people would be effected without transportation systems. There were several questions students had to consider. Students in all different groups tried to process how people in these situations would seek help. How would people be able to evacuate if we close down the transportation systems? How will we be able to communicate without power or cell service? How would people feel if their pets weren't welcomed at shelters? Would this be a mandatory evacuation? How would the disabled be able to evacuate?
SHS Social Studies Department Chair John Harris represented the mayor's position within the simulation. After discussing with team representatives he led a press conference which provided the public with crucial information about Superstorm Godzilla. He asked students questions on the spot in regard to evacuation routes, FDNY's role, when electricity would be back on, and how people would receive aid with NYC's detrimental flooding. It was a great experience for Scarsdale students to be able to learn about ongoing issues within the world that may not specifically affect them. Students were able to get a better understanding of what it's like to be severelimpacted by a superstorm and how
they can prepare, respond, and recovery from one similar. Teachers Fallon Plunkett, Margaret Favretti, and Emily Block, as well as the professionals immensely helped SHS students benefit from a great hands-on experience.
Margaret Favretti said, "Although I will be retiring in the spring, I certainly hope to be able to help out next year in another amazing "Superstorm Godzilla" simulation.
Add a comment
Crimson House Murder on Stage at SHS Friday and Saturday
Details

Written by

Joanne Wallenstein

Hits: 1856
The Scarsdale High School's Drama Club will perform The Crimson House Murder on Friday and Saturday nights March 23 and 24 at 7:30 pm. In the SHS auditorium. Crimson House is an outrageously pricey hotel with completely incompetent service, that is under investigation, and Hercules Porridge, the famous Hoboken detective (sort of), is on the case! Two bodies have been found, one of a famous television executive, and the other of a secretary who was shot in the neck. Who could have done it? Is it a desperate actress? A mystery writer? A confused butler? Or is it the owner of the hotel? All will be revealed in this hilarious spoof of the private-eye/murder-mystery genre!
Performances will be in the Scarsdale High School auditorium on Friday, March 23rd and Saturday, March 24th at 7:30pm.
Tickets are available here or at the door.
(Photos by Jon Thaler -- see more here)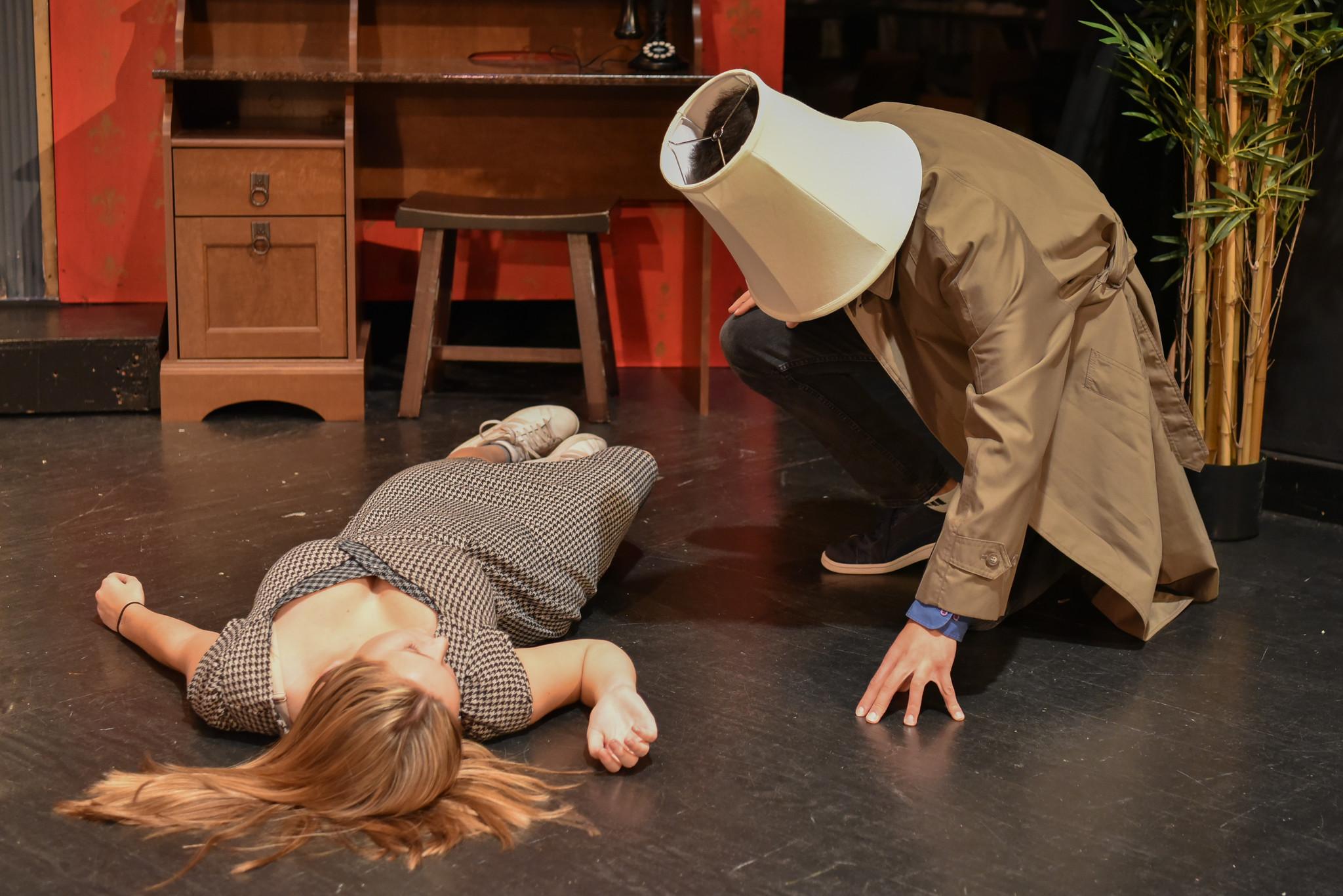 Add a comment
17 Minute "Walk-Out" Planned at SHS to Honor 17 Lost in Parkland
Details

Written by

Derek Moritz

Hits: 2164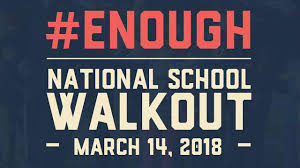 The tragic shooting at the Parkland High School has empowered thousands of students across the country to march against gun violence and remember the victims of the tragedy. Many Scarsdale High School students have expressed interest in marching to show solidarity in their support against gun violence. Currently, a student government-sponsored "walk-out" is scheduled to take place in the middle of the school day at 10:00 AM on March 14th. During this time, students can opt to leave their classrooms and walk-out for a total of 17 minutes to honor the 17 deaths in the Parkland shooting. Teachers who have classes during the walk-out will remain in their classrooms.

Sneha Day a senior at SHS who is an organizer of the march, says "The walkout will both show our solidarity with students and staff at Marjory Stoneman Douglas High School and protest Congress's lack of action in passing gun reform and/or mental health laws since the Sandy Hook shooting. Walking out demands change from Congress to keep us safe in the place we learn everyday"
Many students believe the march is critical to solving the nationwide epidemic of gun violence. Young Democrat member Jack Greenspan has praised the march, stating "The march will bring attention to the issue of gun violence, a problem that plagues schools and communities from all over the country. We need to find a solution, whether it be gun control, mental health reform, or anything in between. However, the first step to creating a solution is by opening up a discussion on the issue, and this is what we hope to do by marching".

While the majority of students have voiced support for the cause and the march, some SHS students have voiced concern due to its political nature. The national march has been marketed as a march for gun control, a belief held by many, but not all SHS students. The President of the Young Republicans club Luka Masic has voiced concerns about what marching might mean as a conservative. "The National Walkout is an explicitly anti-gun and partisan demonstration....a walkout that coincides with the national one and is sanctioned by the administration is one that is incredibly divisive. It forces students to pick a side and likely face judgement from their peers based on their decisions".

Principal Bonamo has acknowledged this issue, stating in an email to students and parents "We must be careful not to support any specific political messages as an institution", however conservatives are still wary of the underlying political tone.

Sarina Fard, a sophomore at SHS, supports the walk-out but cautioned that students ought to be open minded on the issue. "To make a difference in this upcoming walk-out for gun violence and to win people's hearts and minds, it is critical that we don't judge them and be hostile toward them".
At the minimum, the march does allow a platform for dialogue between the two sides on how to address the issue of gun violence. Hopefully, common ground can be found to find the best solution to end the needless violence.
Add a comment