Letter from Candidate for Scarsdale Mayor Marc Samwick
Details

Written by

Joanne Wallenstein

Hits: 2323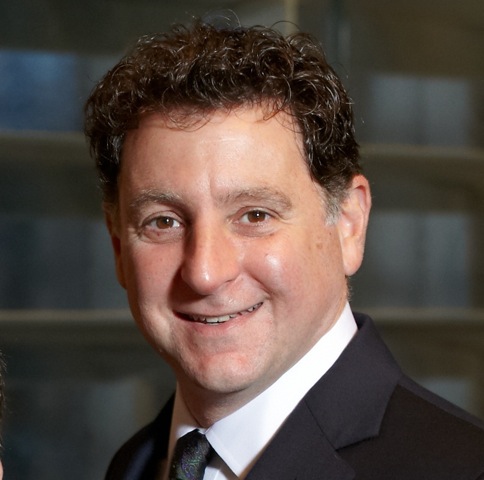 The Village election is Tuesday March 19 from 6 am to 9 pm at Scarsdale Village Hall. Marc Samwick was selected by the Scarsdale Citizens Non-Partisan Party as their candidate for Mayor. Here is a letter to you about why he wants to serve:

It is an honor and a privilege to seek the approval of Scarsdale's voters in tomorrow's election to serve as Mayor in our village of over 18,000 residents. After serving four years as Trustee, from 2014 to 2018, and serving two of them as appointed Deputy Mayor, I humbly believe that I possess the experience, qualifications and leadership to be Mayor and successfully lead our outstanding community over the next two years.
My wife Cynthia and I have lived in Scarsdale for over 21 years. We have raised our three sons, Jason, Oliver and George, and built a full and meaningful life within the Scarsdale community. From youth sports to Heathcote PTA to after-school jobs scooping ice cream in the Golden Horseshoe to serving as Village Trustee, my family and I have been immersed in this wonderful community and rewarded with great friends and neighbors.
I was born in New Jersey and grew up in Westport, CT. I graduated from Union College in 1986, and received an MBA from Columbia Business School in 1997.
I have spent my professional career in the business world, eventually founding my own firm in White Plains where I am a real estate investor and developer throughout the tri-state area. Working with many different levels of municipal governments has provided me the opportunity to understand the roles, responsibilities and interests of staff, elected officials and the community at large. These experiences will greatly assist me in my role representing Scarsdale.
My volunteer positions outside of Village government include serving on the Scarsdale Little League Board (where I coached over 20 baseball teams), the Building Committee of the Scarsdale Public Library, the Finance Committee of Westchester Reform Temple, the Young Leadership Committee of United Jewish Federation, and president of a 72-unit homeowner association in Connecticut.
My track record as a Trustee offers clear examples of my work, my contemplative approach, and my dedication to listening and consensus building within the community, Village Board and staff. During my involvement in the expansion and renovation of our Library I spent a lot of time in the library to assess how it was being used and its physical limitations and opportunities. I worked closely with the Library Board, staff and Campaign Committee to encourage an appropriate scale that balanced budgetary realities with the recognition that this would be a once-in-a-generation opportunity to meaningfully enhance our library. I worked on numerous iterative scenarios proposed by the Library Board until there was confidence that we achieved minimum cost while maintaining a "build once" strategy. Once I was comfortable that the right balance had been struck, I became a forceful advocate and helped marshal support for the proposal within the community and the Board of Trustees.
I was very fortunate to play a modest role in the library project – a project that has clearly taken a village to accomplish. The results are a very exciting, right-sized project that is under construction. When completed, the new facility will be a model of community involvement and record-breaking resident generosity that will yield a twenty-first century modern library and community hub that will benefit our village for decades.
I've also been involved in the potential redevelopment of the Freightway Parking Garage. I worked closely with the Village Board and staff to form an ad hoc steering committee comprised of various village stakeholders, and to engage a consultant to solicit extensive community input and evaluate alternatives for the Freightway property. Freightway was built in 1972 and is in need of a major renovation, estimated to cost $2.3 million.
There are a number of factors that provide a real opportunity to utilize this critical village-owned site to bring vitality, parking flexibility and tax revenues into the village. First, there is a finite window of time before we have to invest meaningful funds to maintain the existing, aging structure. Second, we had a very successful transit-oriented development in Christie Place to use as a model – a site that was nearly built as a parking lot at a cost to taxpayers of millions of dollars, but was instead developed into a tax-paying residential, retail and parking structure that adds vitality to our village center. Third, we had the ability to meaningfully engage the community via a well thought-out collaborative process. In other words, the stars were aligning to take a project that had been talked about for decades and provide a thoughtful basis for a potential redevelopment that could bring the community tangible benefits over a long period of time.
While we are still in the very early stages of a potential redevelopment of the Freightway site, we recognized an opportunity to benefit our village and to develop an open and inclusive process to evaluate this critical village asset. If elected tomorrow, I will foster a transparent process that will consider community concerns, such as parking and school impacts, while seeking to maximize value to our community.
As I have shown repeatedly over the four years I served as a Trustee, I recognize and embrace a spirit of active listening, consensus building and teamwork. I believe that one of the most important things we can do as Mayor and Trustees is to listen. To that end, I plan to roll out a less formal way for the community to communicate with our elected officials. I will hold casual meetings open to all residents in less formal settings than our semi-monthly meetings at Village Hall. The intent is to provide more open and accessible communication so our elected officials can do a better job representing our residents to improve our outstanding community.
I welcome the opportunity to serve as Scarsdale's Mayor and to continue to uphold the high standards of our community if elected on March 19.
Friends in Support of the Scarsdale Public Library
Details

Written by

Joanne Wallenstein

Hits: 2807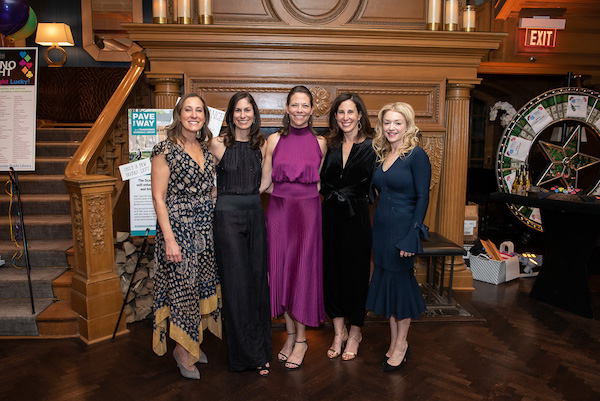 Friends of the Scarsdale Library colored our night lucky– and lovely -- at their 2nd Casino Night fund raiser held last week at Fenway Golf Club. The event was another success as over 250 library-lovers showed their support and enjoyed games, auctions, dancing and dining with friends.

Event co-chair, Gabrielle Wise, noted, "The atmosphere was energized by such a diverse and multigenerational crowd. I am always impressed by the generosity of this community." Co-chair Wendy Kleinman agreed and added, "and we are so grateful to the incredible sponsors and donors who stepped up and helped make this event a success. We are so lucky to have such a supportive community." Third co-chair Anne George nodded, "we have a fantastic Friends Board who all shared the workload, which makes it a pleasure to serve. It really is an enthusiastic group!"

Friends of the Scarsdale Library is the organization dedicated to enhancing the Library. Funds raised from this event go to support current and future programs, including some of the most popular offerings, such as museum passes, chess, the SPL Writers Center and Petite Concerts. "After the last 2 years of fundraising for the capital campaign, which far exceeded all of our goals, it is wonderful to find the community still so passionate about our Library and lifelong learning." said FOSL President, Dara Gruenberg. Diane Greenwald, Library Board President noted her gratitude on behalf of the Library Board saying, "we, as a board, feel so fortunate that we have such strong partners in ensuring the excellence of our library's programming for years to come." And the library's future certainly is bright and almost here! Gruenberg announced at the event that "construction is going well, and the library is on schedule to open in the summer of 2020!"
For those who were unable to attend but would like to support the Friends of the Library,
click here to contribute
.
Photo credit - Liflander Photography
Michelle Sterling and Ron Schulhof to Receive Rising Star Award from Scarsdale Edgemont Family Counseling Service
Details

Written by

Joanne Wallenstein

Hits: 3028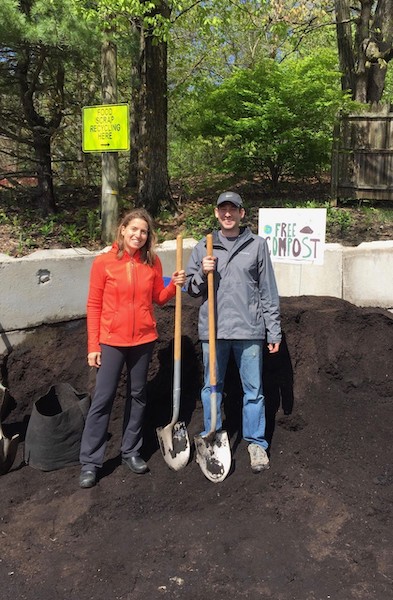 Scarsdale Edgemont Family Counseling Service (SFCS) today announced it has selected Michelle Sterling and Ron Schulhof to receive its annual Rising Star Award in recognition of their volunteer leadership and contributions to many Scarsdale organizations. The annual Rising Star Award recognizes leaders in the Scarsdale community who have demonstrated dedicated, impactful and active community service.
The Award will be presented to Ms. Sterling and Mr. Schulhof at the SFCS 2019 annual benefit gala, Colors of the Community, Thursday, May 9 at the Scarsdale Golf Club. Tickets to honor Ms. Sterling and Mr. Schulhof can be purchased here.
Michelle Sterling and Ron Schulhof are two of Scarsdale's most active community leaders. Over the last five years, they have been instrumental in launching sustainability initiatives throughout the community. Together Michelle and Ron have helped all seven Scarsdale Schools, a number of Scarsdale houses of worship and the Village, launch food scrap recycling and zero waste programs. Their efforts have made a tremendous impact within the Scarsdale community as well as throughout Westchester; other organizations and towns have come to Scarsdale to learn and launch their own zero waste programs. In addition to work on sustainability initiatives, Michelle and Ron are also active members with local civic, school and sports organizations.
Michelle serves as co-chair of the Scarsdale Forum Sustainability Committee, a member of the Conservation Advisory Council, member of the Food Scrap Recycling Committee, member of the LED Streetlight Committee, member of the Forum Board of Directors and Executive Board, chair of the Scarsdale Middle School PTA Sustainability Committee, and member of the Scarsdale Middle School Compact Committee. Michelle has also served on the Citizens Nominating Committee, Procedure Committee, as PT Council Sustainability Chair and as chair of the Greenacres PTA Sustainability Committee. Michelle has also coached Scarsdale Youth Girls Softball.
Ron serves as Chair of the Conservation Advisory Council, a member of the Food Scrap Recycling Committee, a member of the LED Streetlight Committee, a member of the Forum Sustainability Committee and Forum Board of Directors, a member of the Citizens Nominating Committee, chair of PT Council Sustainability, Quaker Ridge PTA Sustainability Committee and a member of the School District Sustainability Committee. Ron is also a Little League coach.
Michelle holds a BA in Political Science from Columbia College and a JD from Cornell Law School. Michelle started her legal career practicing securities law at Thacher, Proffitt & Wood, and later was a Managing Director Principal at Bear Stearns & Co. in their Fixed Income Securities Division. Michelle currently lives in Greenacres with her husband David and two daughters who attend Scarsdale Middle School.
Ron holds a BA in Economics from Lehigh University and an MBA from Columbia Business School. Ron began his career at Bear Stearns & Co. and later worked at Deloitte. Ron lives in Quaker Ridge with his wife Rachel and two sons, one at Quaker Ridge Elementary School and one in preschool.
Scarsdale Edgemont Family Counseling Service is a nationally-recognized, not-for-profit family service agency, accredited by the Council on Accreditation of Services for Families and Children. The Agency's professional staff are licensed in New York State as providers of mental health services. The mission of the Agency is to be a center, in Scarsdale and the surrounding area, for family growth and learning. SFCS is a place where families, couples and individuals can find help with the normal problems of daily living, as well as with crises. The Agency provides psychotherapy, older adult services, youth outreach, social skills groups for children, mental health services and family life education.
For more information, please e-mail info@sfcsinc.org or call (914) 723-3281.
8,000 Children's Books to Travel 8,000 Miles
Details

Written by

Joanne Wallenstein

Hits: 1839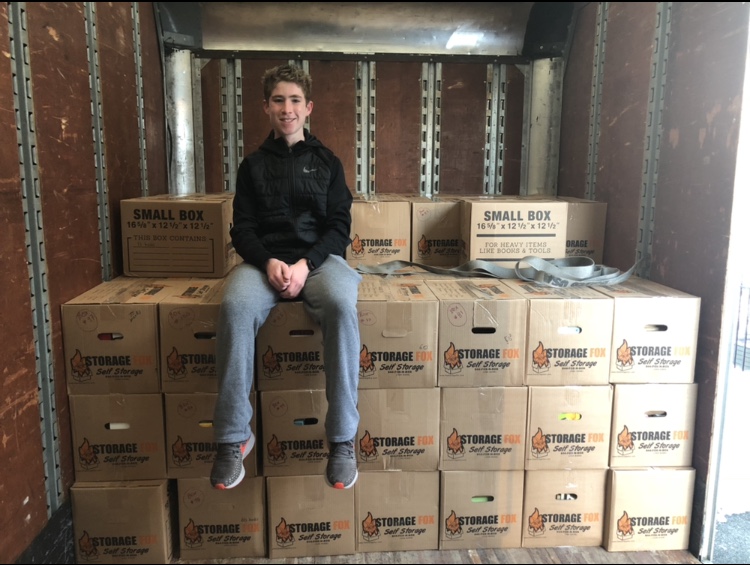 You never know how a trip abroad can impact a student. During a summer volunteer trip to South Africa, SHS Senior Zach Hoexter witnessed firsthand the poor living conditions and the absence of any books or school libraries. Inspired to help, when he returned home he used social media to organize an ambitious book drive and his efforts yielded thousands of books. In fact he amassed over 8,000 books in his Scarsdale garage.
How to ship these books overseas?
In the past few month he secured donated boxes, packed up the books and coordinated with Safmarine, its agent DAMCO and EcoChildren (the South African non profit), On Wednesday March 6 at 6:45 am he helped pack up the truck and sent over 8,000 donated children's books officially on their 8,000 mile journey to South Africa.
In the coming days, the books will be loaded from the New Jersey warehouse into the shipping container. Safmarine, which is part of Maersk, the big international shipping firm, will ship them out March 14th from Port Newark to Port Durban, SA where the books are expected to arrive in Johannesburg on April 16.. The family is now looking into the possibility of traveling to South Africa so that Zach can be there for the books' arrival and help to set them up in the primary schools where libraries are so desperately needed.
His mom Elizabeth Hoexter said, "So many in our community so generously donated - large and small - to his effort. It is so moving."
Parting Thoughts from Village Assessor Nanette Albanese
Details

Written by

Joanne Wallenstein

Hits: 3163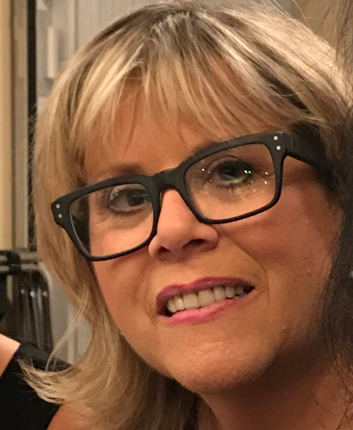 Scarsdale Village Assessor announced that she will be retiring as of March 1, 2019. We asked her a few questions about her years in Scarsdale and plans for the future and here is what she shared:
How many years have you been with the Village and what are you most proud of?
I have been with Scarsdale just 6 weeks short of 20 years! I can't believe it really …
During my tenure, despite the many struggles along the way, this department has been brought into the 21st century. I am proud of my service, having created tangible and intangible betterments for the benefit of all Scarsdale taxpayers, the greatest being the increased level of awareness of the importance and critical roll an assessment department plays in the government function. Even in the face of adversity and personal attacks, I remain steadfast and to this day, continue to serve with great passion and desire to do a great job for all Scarsdale taxpayers. From my point of view, my greatest contribution has been the protection of the treasury from fraud and abuse and as we all know very well and notwithstanding, that has fueled a great debate and fire against me.
I have created a great foundation on which this department runs and leave it in great order, with organizational systems in place and a great staff to assist the new Assessor in leading it forward.

Has the controversy that surrounded the two revals calmed down?
Yes.
How many grievances were filed last year?
There were 552 grievances filed this year, of which 314 grievants appealed the decisions of the BAR to the small claims court and another 56 grievants appealed decisions of the BAR to the Supreme Court, Certiorari Part;

Why did you decide to retire on March 1?

Opportunities have been presented to me.

What impact will your departure have on this year's assessment roll?
With the immediate hire of a qualified and experienced assessor, Scarsdale should not be impacted;

What do you plan to do after you retire?
Since I am still too young to retire from the work force and am not independently wealthy, I will mostly work, though not entirely. I still have passion for this business and drive to keep working, so with the wealth of knowledge and experience I gained from my time here in Scarsdale, I am now even better positioned to expand my horizons.
Parting words?
Nanette's signature line on her email says,
"It is the assessor's task to find the least erroneous answer to an unanswerable problem."
Justice Benjamin Cardozo
United States Supreme Court