Eyeglass Collection for Burundian Refugees
Details

Hits: 2433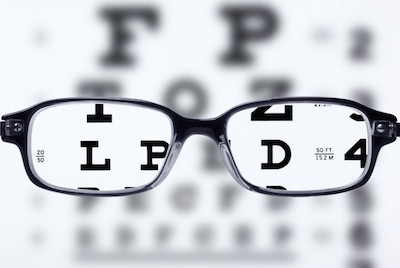 Julia B. Fee Sotheby's International Realty announced that Scarsdale agent Anne Moretti is holding a collection drive for eyeglasses to benefit Burundian refugees living at the Mahama Refugee Camp in Rwanda. From June 15 through July 15, the firm's brokerage at 28 Chase Road in Scarsdale will serve as the drop-off point for donations of new or gently used reading glasses and prescription glasses used for distance. Gift cards to local retailers such as CVS or Walgreens where multi-pack reading glasses are sold are also welcome. Glasses are requested to arrive tagged with their prescription strength.
For the past two years, Moretti has supported and spent time as a volunteer teacher with the Mahama English Club, a group of 103 adolescents at the Mahama Refugee Camp. Moretti first met the students in 2015 on her initial visit to the Camp, which is run by the UNHCR and provides safe haven to over 53,000 Burundians who have fled violence in their home country. Upon seeing the students' enormous potential, she committed to helping them succeed with their English language studies.
Moretti has dedicated her time and financial resources to help the students of the English Club. Last year, Moretti was joined in her volunteer teaching at Mahama by fellow Scarsdale resident and teacher Ruth Kohn. Moretti and Kohn are enthusiastic partners in their efforts to improve the lives of refugees at Mahama, and they plan to teach again at Mahama later this year. In addition to on-site teaching, the two have provided English Club students with smartphones, with which they can access daily English lessons conducted in New York via WhatsApp. In addition to helping the students practice English, these smartphones also provide an invaluable lifeline for the refugees, many of whom have been separated from family members and have no other means to try to locate them. Moretti finances these activities from commissions she earns from home sales and says, "I feel good that I can have a direct impact on these students' lives, and my clients are also happy to know that their home sale or purchase contributes to helping others."
Recently, Moretti discovered that a number of their students were having vision problems, which were exacerbated by the lack of electricity and light in the Camp. Many refugees simply need reading glasses, but unfortunately, glasses are not available at the Camp. Their goal is to collect as many pairs of eyeglasses as possible through July 15th, and they will bring them to Mahama during their upcoming visit in a few months.
"I'm excited to sponsor this collection, which can dramatically help the quality of life for many refugees who have zero access to reading or other prescription glasses," said Moretti. "Many of them have been told at their local clinic that they should stop reading altogether. My hope is that we can effectively address such an easily curable condition to keep these students on track with their studies and the exceptional progress they've already made."
"The continuous support and passion Anne has for the Mahama English Club and the Burundian refugees is simply incredible," said Brad Kimmelman, manager of Julia B. Fee Sotheby's International Realty's Scarsdale brokerage. "Her selflessness and devotion to the cause is an inspiration to all."
There are nearly five hundred more refugees now waiting to join Mahama English Club, and MEC students have started teaching others. For additional information on how to help support the students of Mahama English Club, please contact Anne Moretti by phone at 914-815-0057, or by email at Anne.Moretti@Juliabfee.com.
Add a comment
Selling "Lemonaid" in Support of Robin Hood
Details

Written by

Stephanie Nussbaum

Hits: 1649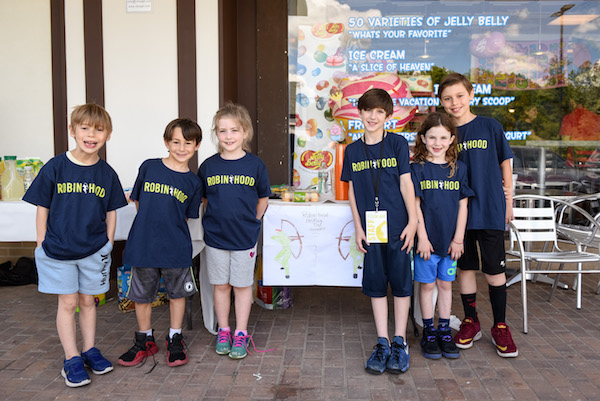 On Saturday, June 3rd, dozens of families across Scarsdale set up stands and sold "lemonaid" in support of Robin Hood, New York's largest-poverty fighting organization. Equipped with lemonade, baked goods and a desire to help, kids of all ages raised money for people in need.
Robin Hood's Lemonaid program, which has been taking place for a decade, has raised more than a million dollars since its inception. This year, Scarsdale Lemonaid stands raised over $27,000 for Robin Hood.
"We are so appreciative of the entire Scarsdale community – from those who sell Lemonaid to those who donate," said Marianne Macrae, Robin Hood's director of family philanthropy. "We are continually inspired by Scarsdale's longstanding commitment to Robin Hood and helping low-income New Yorkers."
Robin Hood finds, funds and creates programs that generate meaningful results for New York's poorest residents – from soup kitchens and homeless shelters, to schools, job training programs and other vital services. Money raised from Lemonaid is earmarked to help feed hungry New Yorkers. Thus far, the effort has provided more than 800,000 meals to those in need.
Add a comment
SHS Baseball Team Reaches Semifinals
Details

Hits: 2316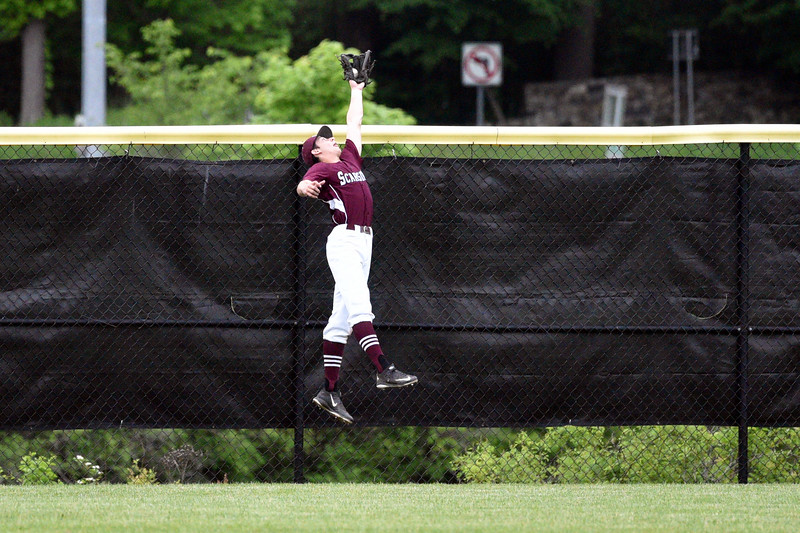 The Scarsdale High School Baseball Team entered the post season with an 11-8 record. The Raiders won their first playoff game on May 20th against New Rochelle 7-5 with Christian Waterhouse securing the win. Their second playoff game on May 23rd was a 7-0 win at Fox Lane HS. May 24th the Raiders played a semifinal game but came up a little short with a 5-1 loss at Arlington HS, falling just one game short of the Championship. Below are photos from the Fox Lane game taken by Jon Thaler. You can see more of them by clicking here.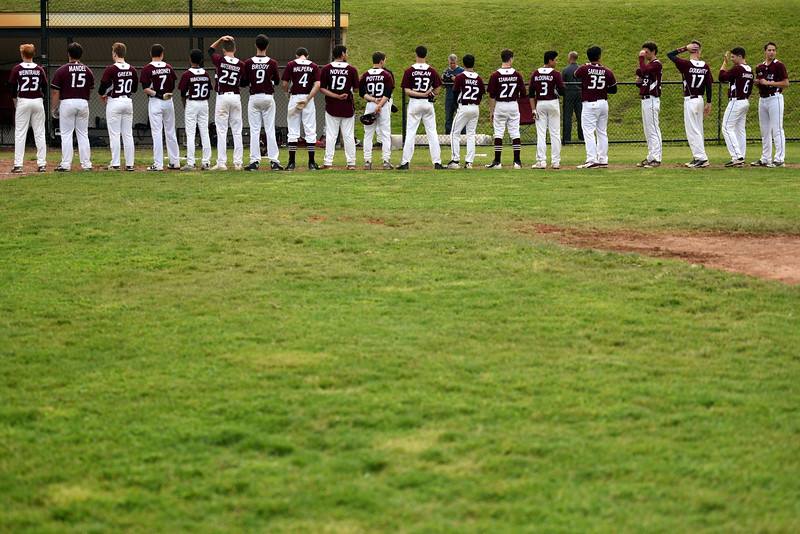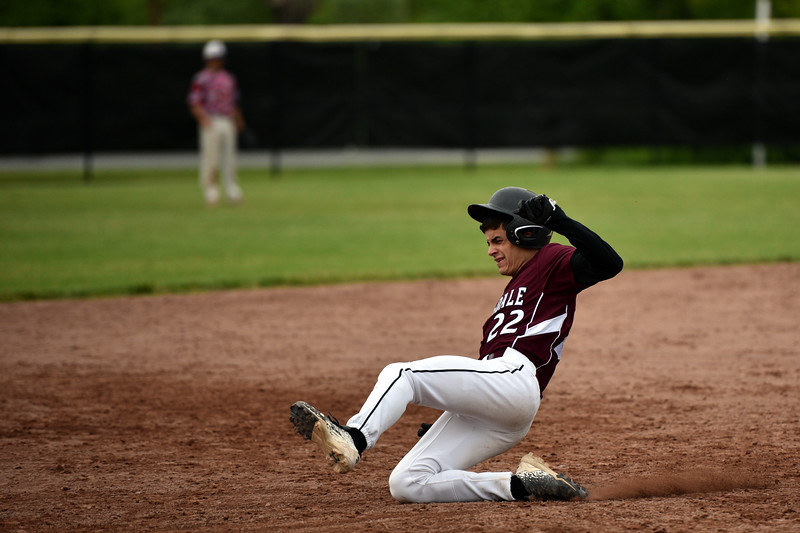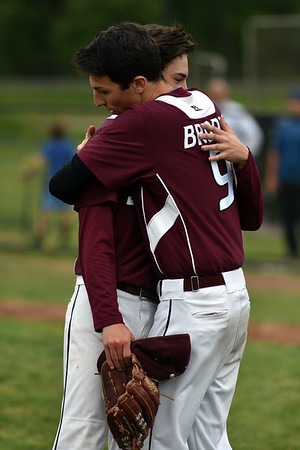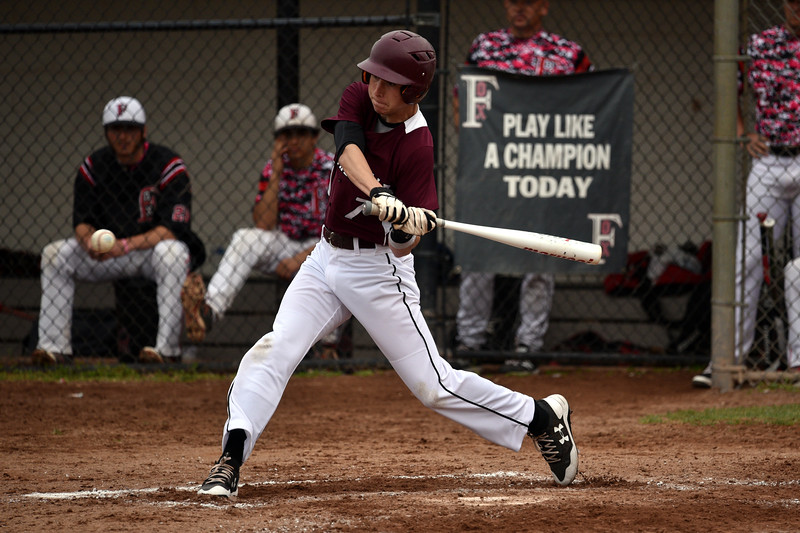 Add a comment
SPD Officers Receive Commendations for Exceptional Service
Details

Written by

Joanne Wallenstein

Hits: 1791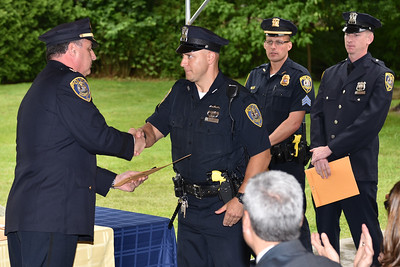 Scarsdale Police Officers and two volunteers from the Scarsdale Volunteer Ambulance Corps were awarded at the SPD Award Ceremony at the Public Safety Building on May 31, 2017.
Village Manager Steve Pappalardo, Deputy Village Manager Robert Cole, Village Clerk Donna Conkling, Scarsdale Trustee Deb Pekarek, Mayor Dan Hochvert and Police Chief Andrew Matturo participated in the ceremony. Family and friends of the officers were on hand to applaud them.
Here are the award winners:
Exceptional Duty Medal for Detective Patricia Arcesi who searched for and arrested a suspect who had broken into the Fox Meadow School at 12:58 am on November 26, 2014 and stolen money from the school's safe.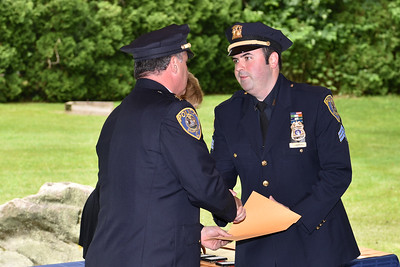 Administrative Recognition Award for Sergeant Craig Carroll who interviewed a victim of aggravated harassment and through research identified the harasser and eventually arrested him in May 2015.
Life Saving Medals to Sergeant Brendan Kellaher, Police Office Michael Coyne, Police Officer Christopher Moleski and Police Officer Lamar Wilcher as well as Village Board Recognition to Al Garavito and James Gross of SVAC for saving the life of a heart attack victim after she stopped breathing on March 2015. The officers and volunteers administered CPR and transported the victim to White Plains Hospital.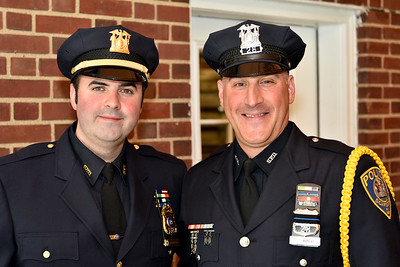 Command Recognition to Police Officer Anthony Gaudio for arresting an individual operating a stolen vehicle.
Life Saving Medal to Police Officer John Boggi for lifesaving efforts on a patient in anaphylactic shock
Command Recognition to Detective Sergeant James Newman, Sergeant Craig Carroll, Detective Sherri Albano, Detective Joseph Serio for a unit citation for the Detective Division's ongoing efforts on all cases.
Photos by Jon Thaler: See more here: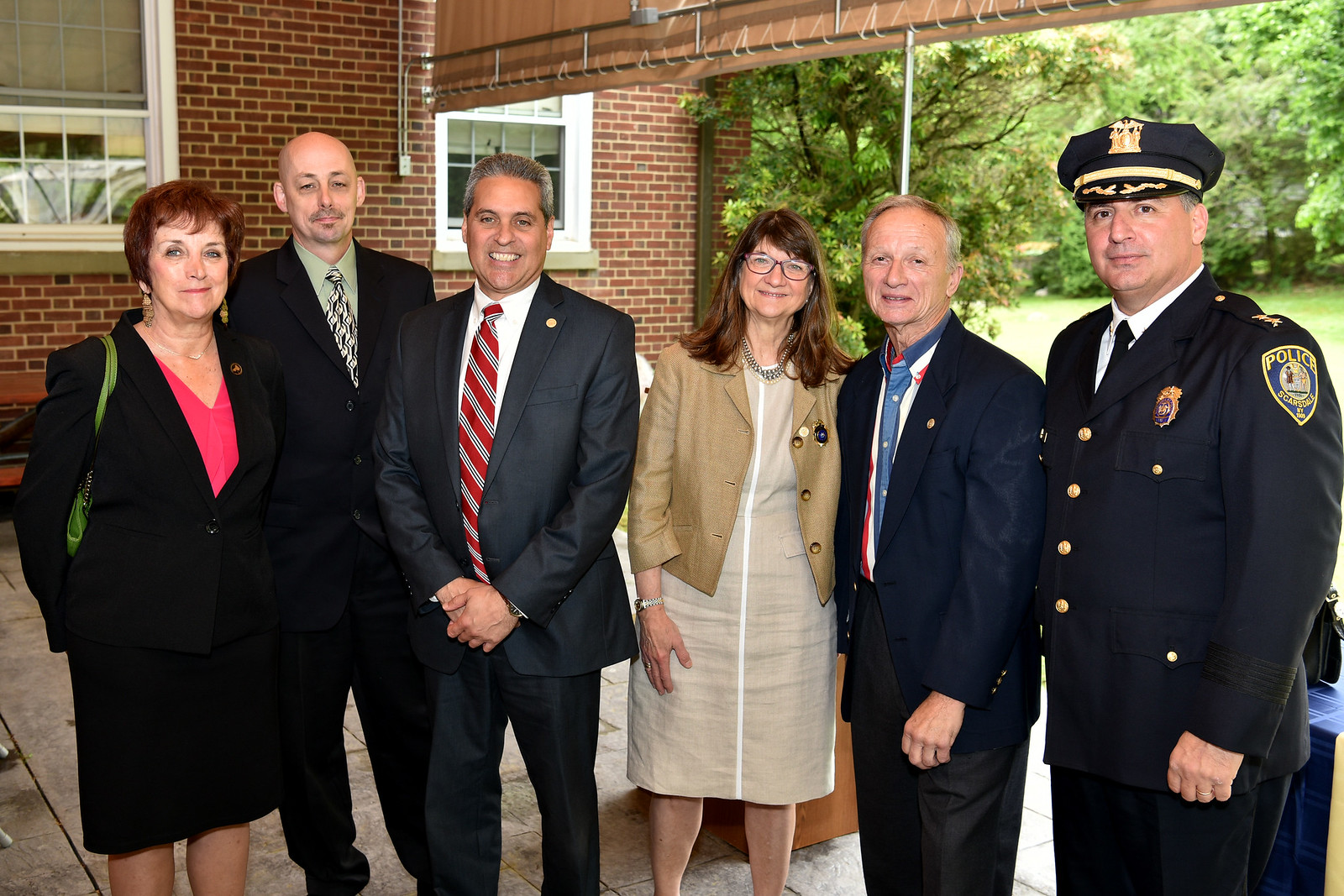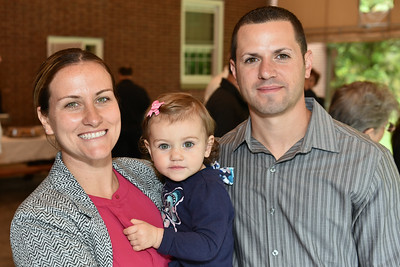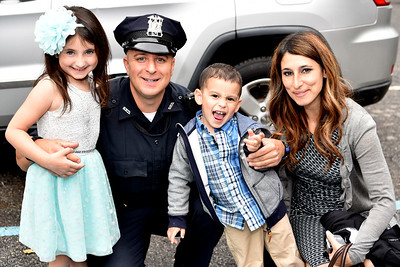 Add a comment
SFCS Gala Honors Scarsdale Business Community
Details

Written by

Joanne Wallenstein

Hits: 2331
Community members came out to honor local Scarsdale businesses at the annual Spring fundraiser for Scarsdale Edgemont Family Counseling Services (SFCS) on May 11th. In addition to dinner and dancing, this year's groundbreaking gala entitled, It Takes a Village, featured a fashion show where clothing, shoes and accessories, along with merchandise available at local Scarsdale stores, was modeled by Scarsdale teens and adults, as well as a silent auction.
The gala raised needed funds to support SFCS, a voluntary, not-for-profit family counseling agency that has provided service since 1920 to those who live or work in the greater Scarsdale area. The mission of the Agency is to be a center for family growth and learning, a place where families, couples and individuals can find help with the normal problems of daily living, as well as crises; to enhance the functioning of the family and its individual members through family life education; to stimulate social thinking and action to better social conditions; and to cooperate with other organizations for this purpose. Contributions are still welcome; please call SFCS at (914) 723-3281.
Local businesses that lent for the fashion show or donated for the silent auction, included: A Better Wash on Wheels, Ah!Dorned by Tracey Lane Novick, Athleta, Beginnings Boutique, Barry's Bootcamp, Center for Movement, Cheryl's Closet, Chinese International Martial Arts Center of Scarsdale, Club Pilates Scarsdale, CSJ Consultants, 808 Social, Electrolysis by Caroline DelJuidice, Inc., Ellen Cohen – Pampered Chef, Eye Gallery of Scarsdale, Flywheel Sports, Great Stuff, Giannoni's Deli, Go Dash Dot, Holsten Jewelers, Inner Peace Yoga, Jacqueline D. Cutler Interiors, Jay Cohen Photography, Jill Harris Interiors, Landsberg Jewelers, Leah's Salon, Leys, Christie & Co, Inc., Kim Burnham Cakes, LF, Mark Cohen & Company Career Strategy, Marcia Helbling, Mary McCormick, Mixology, Neil's of Scarsdale, Oggi & Adam and Eve Salon & Day Spa, Pamela Robbins, Pamela Pipper Arnel, Pat Waldeck, Robert Allen Multimedia, Rothmans, Sackowitz Jewelers, Sam Lehr Design Jewelry, Skin Westchester, Smallcakes Cupcakery, Static Hair Salon, Standing Room Only, The CBD Center, The Dark Horse, The 808 Bistro, The Chintz Giraffe, The Westchester Hypnosis Center, Three Gems Unlimited, 3 Sisters, Total Form Fitness, Tracy & Michael Nathanson, Value Electronics and Wilson & Sons Jewelers.
Community members who modeled merchandize in the fashion show, included: Carrie Bank, Rosalyn Binday, Margo Boxer, Mia Bezos, Lydia Doherty, Sophie Fried, Julia Goldenberg, Susan Goldenberg, Sophie Gross, Lisa Hasson, Sophia Higdon, Julia Kusknick, Michaela Lenkis-Kristian, Tracy Nathanson, Hadley Schwall, Rashid Silvera, Matt Starr and Rachel Worth.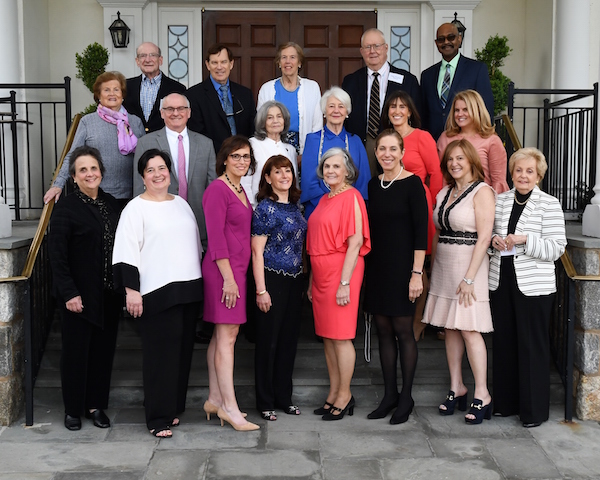 Add a comment