Scarsdale Support Builds for Westchester Children's Museum
Details

Hits: 2976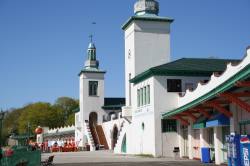 After nearly eight years of planning and collaboration between the museum's dedicated volunteers and the Westchester County government, the Westchester Children's Museum will open in late 2011 as a colorful, vibrant learning space filled with water play, science, art, music, nature and places to climb, build and explore. The museum will be a vibrant, hands-on cultural and educational institution for children and caregivers; a dynamic resource for schools; a welcoming environment for special needs children; a vital entity to serve underserved communities of our region, and a tool for building tourism. Additionally, the Museum will be a self-sustaining, not for profit organization and will not present a burden on taxpayers.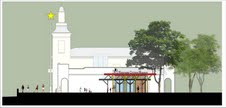 Legislation is currently before County Government to approve a lease for the Westchester Children's Museum to take site control over the Bathhouses at Playland. The Bathhouses, located directly on the Sound, are historic landmark buildings situated on parkland owned by the County of Westchester. When the buildings were identified as a potential site for a children's museum back in 2003, they had been empty for more than 40 years, and fallen into disrepair. The opportunity to renovate the buildings for use as a museum was unprecedented and irresistible. The Museum leadership took the County's challenge – if the Museum could raise $7million, thereby proving an ability to be self-sustaining and raising the necessary capital to undertake the renovation project, then the County Government would turn over the site. The Museum has exceeded the fundraising challenge goal and is in the midst of the final intended step in the site control process, which is to negotiate and sign a lease with County government.
Concurrently, the County Government is pursuing a plan to revitalize Playland Amusement Park in Rye and make the complex more profitable for the County. An RFP has been issued seeking proposals to come up with new ideas and usages for Playland Amusement Park. A notation in the RFP makes note of the fact that the Westchester Children's Museum is the proposed tenant of half of the Bathhouses – a space of 22,000 square feet along the Boardwalk.
When built, Westchester Children's Museum can be the cultural, educational, and economic hub of a revitalized Playland, in whatever future form the park takes. In the meantime, the Museum provides educational outreach at a variety of community centers and out of school programs.
Scarsdale individuals and businesses are getting behind the campaign to build the Museum. Among our local partners in raising awareness for the Museum and providing special programs are Citibabes and Last Licks. Scarsdale resident Andrea Tucker is co-chairing the first annual Charity Tennis Outing, to coincide with the Museum's annual Golf Outing, both to be held at Quaker Ridge Golf Club, September 20. Below are event descriptions:
Charity Tennis Outing Featuring Tennis Pro Jim Courier
Quaker Ridge Golf Club, September 20
The first annual Charity Tennis Outing features on court instruction and rallies with former world number one tennis player Jim Courier. Every participant will have the opportunity to rally with Jim Courier. All levels are welcome to participate. Each court will concentrate on a specific skill. Join us for this truly unique tennis experience and raise funds for the Museum at the same time! For ticket information, please visit www.discoverWCM.org/events
A Sweet Way to Build a Museum
Last Licks Creates A Special Flavor to Benefit the Museum
Saturday, September 25, 10:00am - 10:00pm
Sunday, September 26, 10:00am - 9:30pm
All three Last Licks locations will feature Explore S'More, a special one-of-a-kind flavor of orange-colored vanilla ice cream with marshmallows, fudge, and graham crackers in honor of the Museum. 100% of all sales of Explore S'More will benefit the Museum.
Armonk - 395 Main Street
Rye Brook - 104 South Ridge Street
Scarsdale - 1074 Wilmot Road
For more information about the Westchester Children's Museum, please click here.
You Are Invited to Make A Difference
Details

Hits: 2013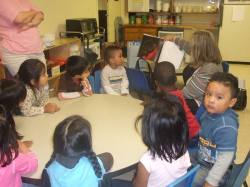 The Junior League of Central Westchester (JLCW) is inviting women from Eastchester, Greenburgh, Scarsdale and White Plains to their semi-annual "New Member Coffees" at historic Wayside Cottage on September 23.
Prospective members will learn of the JLCW's efforts to improve the lives of people throughout their community. Through literacy events, book drives, delivering food to soup kitchens, community clean-up, and other hands-on events, members develop deep roots and bonds within the League while effecting real change in their community.
New members enter a training course where they complete a short-term project over the course of a few weeks. Recent projects have included Reading Fun Day benefitting Eastchester Community Action Program (ECAP) and Healthy Kids Day for Head Start Preschool children in White Plains. New members learn to use the support network built into the JLCW and acquire new skills in fundraising, allocation, team-building, and event planning.
The informational coffees will be a chance to meet current JLCW members, get to know other prospective members and learn more about the organization.
Thursday, September 23rd, 9:30am or 8:00pm
Wayside Cottage - 1039 Post Road, Scarsdale, NY.
RSVP by September 16th to jlcw@verizon.net or by phone to (914) 723-6130.
AFYA To Host Fundraiser at Rye Playland
Details

Hits: 1865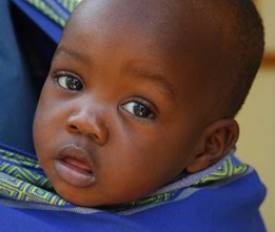 The AFYA Foundation will host a family day at Rye Playland on Sunday September 12 from noon until 3 pm., rain or shine
The event will help AFYA to raise the funds needed to collect and ship supplies to Haiti and African Nations. AFYA has played an instrumental role in Haiti since the earthquake, by training Haitians to become rehab techs and adaptive builders of products for the thousands of people who were disabled by the earthquake. Every six weeks, a team from AFYA goes to Haiti to continue training Haitians to be the care providers for thousands of disabled people living in IDP camps.
At the event, AFYA will be collecting gently used sports equipment (jump rope, kick balls, soccer balls, kids sneakers, cleats, socks, and jerseys, etc.) to provide some much needed recreation and distraction for children whose parents are receiving care in AFYA's physical therapy centers. Some families travel long distances to the care centers, and the staff watches over the children during their stay. Toys will be delivered to the children living in tents with their families in Haiti.
Tickets begin at $50 and include unlimited rides, miniature golf, and lunch. For tickets go to afyafoundation.org or contact Joy Avidan at 914-761-4978 or email her at ajsrj@aol.com
New Life for Old Little League Uniforms
Details

Written by

Joanne Wallenstein

Hits: 2558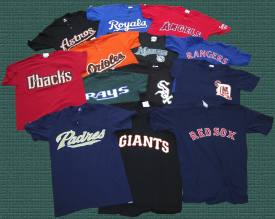 When the Scarsdale Little League and The Double Play Foundation teamed up this spring to collect used baseball uniforms, neither organization was sure how many Scarsdale Little Leaguers would be willing to part with their old uniforms. Three months - and more than 700 jerseys - later, the project has been a home run.
The collection drive was the brainchild of Ben Ulene, who started The Double Play Foundation as an 8th grader at Scarsdale Middle School. "While cleaning my closet, I came across old baseball uniforms that I was never going to wear again," said Ulene. "Rather than throwing them out, I decided to collect more uniforms so I could outfit whole teams of kids in the Dominican Republic."
Scarsdale Little League publicized the effort with e-mail blasts to players and parents, and several coaches collected uniforms - and donated their own jerseys and caps - at the end of the season. In addition, Heathcote Elementary School, Scarsdale Middle School, the Scarsdale Library and Planit Sports provided homes for Ulene's collection boxes.
According to Ulene, "We are busy planning our first trip down to the Dominican Republic. The generosity of Scarsdale Little Leaguers was incredible, and I'm excited to be able to provide so many kids there with 'big league' uniforms."
Old uniforms - shirts, pants, hats, socks and belts - can be contributed to The Double Play Foundation by dropping them off at Planit Sports in the Golden Horseshoe Shopping Center.
Pediatric Cancer Foundation Annual Luncheon
Details

Hits: 2752
The Pediatric Cancer Foundation will hold their 40th annual luncheon on Thursday September 30 at the Ritz Carlton in White Plains. The event will include a silent and Chinese Auction, address from keynote speaker Amanda Luiso and a fashion show from The Look of Rye Brook.

The lunch is chaired by Stefanie Bartell-Zednik, Evette Guerzon, Dana Hokin, Jackie Kabot, Tabatha Marraccini, Wendy Schimel, and Suellen Singer. In their words, "we are thrilled to welcome speaker Amanda Luiso and boutique owner, Lisa Taubes to our annual luncheon. Both women deserve a standing ovation for their heartfelt community involvement and commitment to helping us in our mission to hold the hand of a child."

Pediatric Cancer Foundation (PCF) is a non-profit charity whose mission is to find a cure for childhood cancer. They raise money for research, treatment, state of the art equipment and instruments and parent and patient care and support world renowned doctors at five leading tri-state hospitals including: Morgan Stanley Children's Hospital at Columbia University Medical Center, Memorial Sloan Kettering Cancer Center, The Steven and Alexandra Cohen Children's Medical Center of New York, The Hassenfeld Children's Center at NYU Medical Center, and Maria Fareri Children's Hospital at Westchester Medical Center.

To find out more about Pediatric Cancer Foundation and register for the luncheon, visit www.pcfweb.org