Take This Survey: What Would You Like to See in Scarsdale Village?
Details

Written by

Joanne Wallenstein

Hits: 2501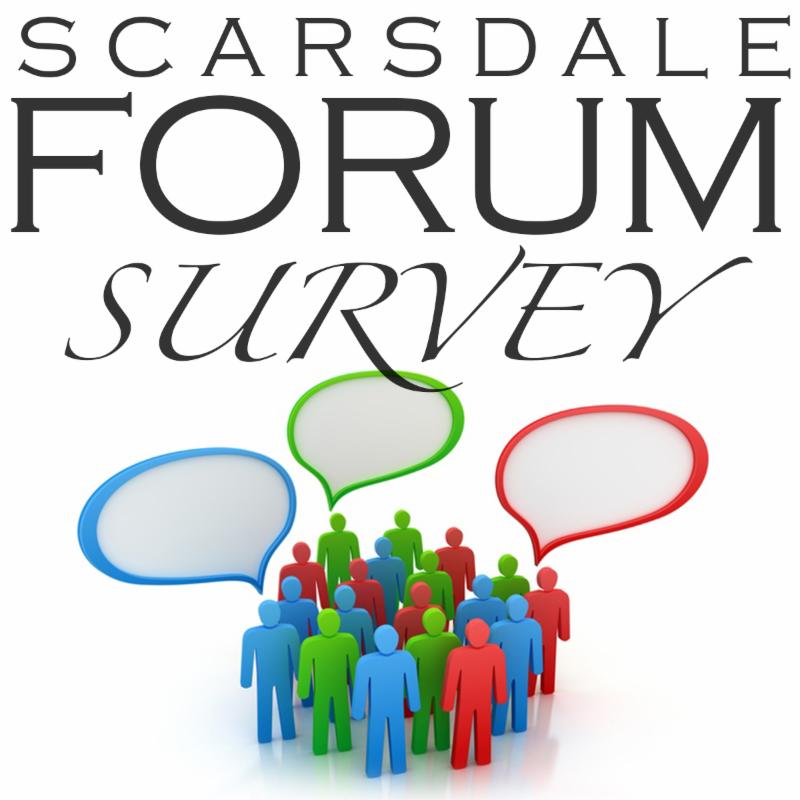 The Downtown Revitalization Committee of Scarsdale Forum has released a survey to solicit input from residents of both Scarsdale and the surrounding area. Anyone who visits Scarsdale is welcome to complete the survey. The results will be analyzed and shared widely with the public.
The Downtown Revitalization Committee was established last year and is comprised of 40 Forum Members and open to all Forum members who wish to join. The Committee has been actively meeting and engaging with local community groups and stakeholders relating to this important Village issue.
According to Susan Douglass, Chair of the Committee, "In order to understand the factors driving the downturn and future upturn in activity in Scarsdale Village, we are soliciting the opinion of consumers who shop in downtown Scarsdale Village." In the last two years, over 15 shops and restaurants have closed in downtown Scarsdale and while the subject of retail health has been a frequent topic of local, regional, and national media outlets, the Forum's survey seeks the input of those closest to Scarsdale.
The survey was designed after months of discussion with and input from the Downtown Revitalization Committee members. The survey seeks to solicit important information from local and nearby residents about their vision for the future of their "Village Center". Douglass added, "The survey asks questions about what brings consumers to Scarsdale, and what additional services they might want. We encourage local and nearby residents to take ownership in revitalizing the downtown by making their wishes known through this survey."
The survey may be accessed here: http://conta.cc/2uus70C
The survey will close September 5th 2017.
For questions about the survey please contact Scarsdale Forum Downtown Revitalization Committee Chair Susan Douglass susanudouglass@gmail.com or the Forum at info@scarsdaleforum.com.
Join Scarsdale Forum's Downtown Revitalization Committee here: www.scarsdaleforum.com/join
Add a comment
Low-Income College Students to Receive Free Dorm Room Supplies from Grad Bag
Details

Written by

Joanne Wallenstein

Hits: 2347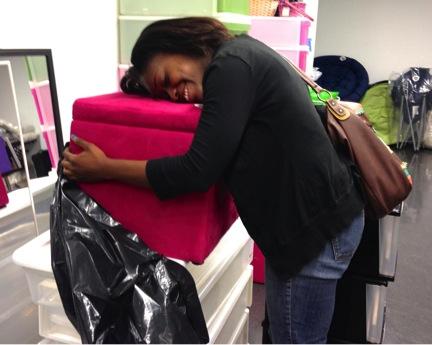 Although Dean Trusty received a good financial aid package to SUNY Farmingdale; he still has many economic challenges to overcome. Fortunately, Dean, a first-generation college student from The Bronx and son of a single mother, will not have to worry about outfitting his dorm room. Thanks to Grad Bag, an organization that collects and redistributes new and lightly-used dorm room essentials, Dean will receive full bedding including a comforter, set of sheets and pillows as well as a rug, hangers, shower caddy and a table lamp all at no cost.
To distribute the goods it collects, Grad Bag works with Yonkers Partners in Education (YPIE), a non-profit organization that helps low-income Yonkers Public School students prepare for college. Grad Bag also works with Let's Get Ready (LGR), a 501 (c) (3) non-profit organization that provides low-income high school students from Philadelphia, PA to Lewiston, ME with free SAT preparation, admissions counseling and other support services needed to gain admission to and graduate from college.
Joseph Martinez of Yonkers, who is attending a summer program at Cornell before beginning his freshman year, was an early recipient of Grad Bag's giveaway this year. "Grad Bag helped me immensely to offset some of the cost when it comes to college, " said Joseph. "My parents are also very grateful, and I hope to one day be able to pay it forward."
On Friday, July 21st, over 100 incoming college freshmen, who are participating in YPIE's transition workshop at Sarah Lawrence College, will go to Grad Bag's one-day pop up "store" filled with dorm room items – all without price tags. In addition, more than 350 students in New York City, Connecticut, Boston and Maine will also receive free dorm room items at other events. Last year, Grad Bag gave away over 400 comforters, 500 decorative and bed pillows, 150 rugs, 300 bunches of hangers, 400 blankets 500 twin XL sheet sets, 150 desk and standing lamps.
According to the National Retail Federation's 2016 Back to College Study, students spend an average of $114.21 outfitting their dorm room.
Grad Bag was founded in 2012 by two Westchester County moms, Liz Gruber and Tara Tyberg, who realized there was so many dorm room items that graduating seniors no longer needed, but were still in great condition. Instead of having the sets of XL sheets and twin comforters thrown away or gathering dust in attics, Grad Bag addresses two social issues: insuring that low-income students won't have to stress about equipping their dorm rooms while recycling objects that would otherwise not be used.
Add a comment
Summer Mandarin Classes at the Teen Center
Details

Written by

Joanne Wallenstein

Hits: 1671

The Scarsdale Teen Center, more popularly known as The Center@862, will be offering beginning Mandarin classes to elementary and middle school students throughout most of the summer months of July and August. Classes will be taught by Ms. Anna Gao who has been teaching Mandarin to beginners since 1995. Through stories, songs, arts and crafts, and dance, students will have the opportunity to be introduced to the language of Mandarin. Two different sessions to accommodate the age level of students will run Monday and Tuesday, 4-5 PM from July 10 through August 15 at the Center, 862 Scarsdale Avenue. The cost of each session (six classes) will be $150.

Two different sessions of beginning Mandarin classes with additional academic emphasis for the high school and college student will be taught by Sharine Chen on Wednesdays, 3:30-4:30 PM and Saturdays, 11-12N from July 5 through July 29. Ms. Chen has been tutoring Mandarin to local children and adults since 2008. She taught the Scarsdale PTA sponsored after school Mandarin program in the past and subbed for the Mandarin teacher at Scarsdale High School. Her program will focus on pronunciation and tones and explore the Chinese writing system. Ms. Chen will also introduce some cultural traditions to further enhance language learning. The cost of each session (four classes) is $100.

Click here for more information and registration.

Add a comment
Charlotte Byers And Claudia Uribe Win The Barbra Williams Cup
Details

Written by

Kathy Cutlip

Hits: 1738
Charlotte Byers and Claudia Uribe of the Scarsdale Golf Club B team represented the team in the B-C Fight of the MITL end of season Barbara Williams Cup and won the tournament. Congratulations to Charlotte and Claudia and to the team.
Add a comment
Eyeglass Collection for Burundian Refugees
Details

Hits: 2812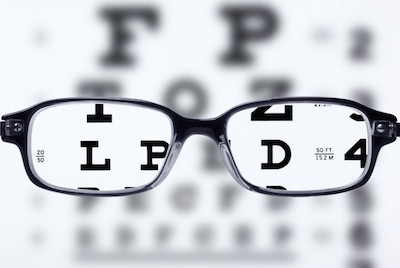 Julia B. Fee Sotheby's International Realty announced that Scarsdale agent Anne Moretti is holding a collection drive for eyeglasses to benefit Burundian refugees living at the Mahama Refugee Camp in Rwanda. From June 15 through July 15, the firm's brokerage at 28 Chase Road in Scarsdale will serve as the drop-off point for donations of new or gently used reading glasses and prescription glasses used for distance. Gift cards to local retailers such as CVS or Walgreens where multi-pack reading glasses are sold are also welcome. Glasses are requested to arrive tagged with their prescription strength.
For the past two years, Moretti has supported and spent time as a volunteer teacher with the Mahama English Club, a group of 103 adolescents at the Mahama Refugee Camp. Moretti first met the students in 2015 on her initial visit to the Camp, which is run by the UNHCR and provides safe haven to over 53,000 Burundians who have fled violence in their home country. Upon seeing the students' enormous potential, she committed to helping them succeed with their English language studies.
Moretti has dedicated her time and financial resources to help the students of the English Club. Last year, Moretti was joined in her volunteer teaching at Mahama by fellow Scarsdale resident and teacher Ruth Kohn. Moretti and Kohn are enthusiastic partners in their efforts to improve the lives of refugees at Mahama, and they plan to teach again at Mahama later this year. In addition to on-site teaching, the two have provided English Club students with smartphones, with which they can access daily English lessons conducted in New York via WhatsApp. In addition to helping the students practice English, these smartphones also provide an invaluable lifeline for the refugees, many of whom have been separated from family members and have no other means to try to locate them. Moretti finances these activities from commissions she earns from home sales and says, "I feel good that I can have a direct impact on these students' lives, and my clients are also happy to know that their home sale or purchase contributes to helping others."
Recently, Moretti discovered that a number of their students were having vision problems, which were exacerbated by the lack of electricity and light in the Camp. Many refugees simply need reading glasses, but unfortunately, glasses are not available at the Camp. Their goal is to collect as many pairs of eyeglasses as possible through July 15th, and they will bring them to Mahama during their upcoming visit in a few months.
"I'm excited to sponsor this collection, which can dramatically help the quality of life for many refugees who have zero access to reading or other prescription glasses," said Moretti. "Many of them have been told at their local clinic that they should stop reading altogether. My hope is that we can effectively address such an easily curable condition to keep these students on track with their studies and the exceptional progress they've already made."
"The continuous support and passion Anne has for the Mahama English Club and the Burundian refugees is simply incredible," said Brad Kimmelman, manager of Julia B. Fee Sotheby's International Realty's Scarsdale brokerage. "Her selflessness and devotion to the cause is an inspiration to all."
There are nearly five hundred more refugees now waiting to join Mahama English Club, and MEC students have started teaching others. For additional information on how to help support the students of Mahama English Club, please contact Anne Moretti by phone at 914-815-0057, or by email at Anne.Moretti@Juliabfee.com.
Add a comment