Over 2,000 March For Our Lives in White Plains
Tuesday, 27 March 2018 13:17
Last Updated: Tuesday, 27 March 2018 20:05
Published: Tuesday, 27 March 2018 13:17
Joanne Wallenstein
Hits: 3202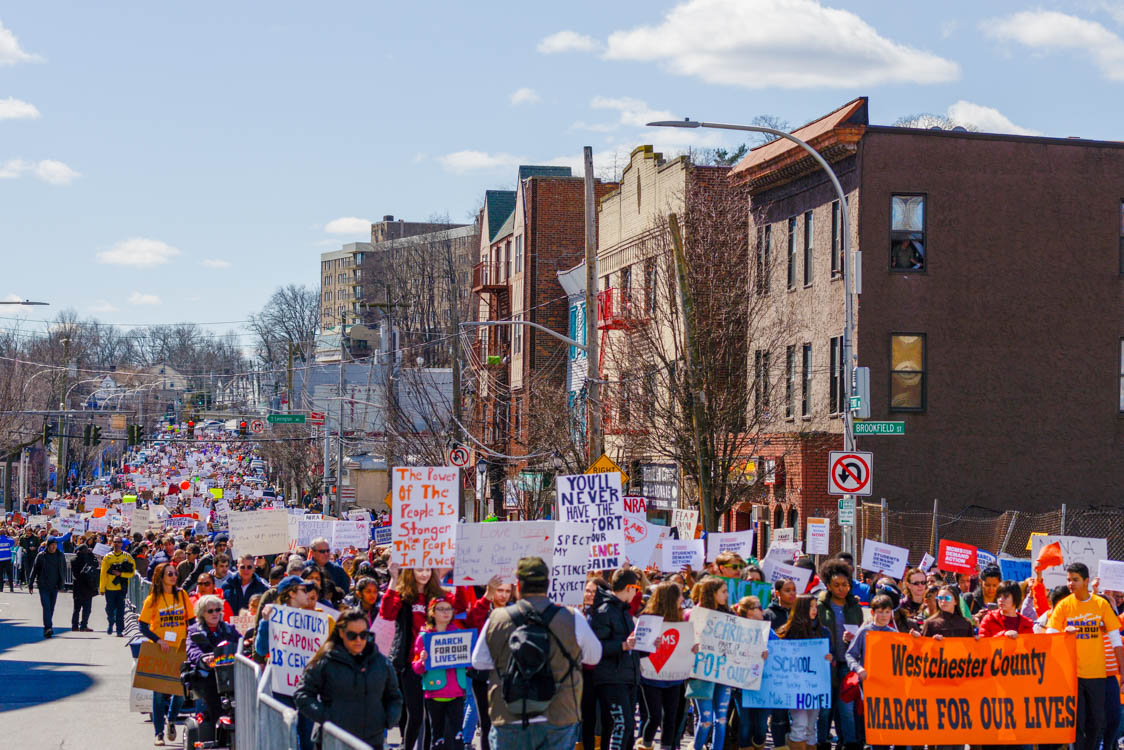 Police estimate that over 2,000 people came out for the Westchester County March for our Lives on Saturday March 24, just one of more than 800 events that were organized around the country to protest gun violence.
A portion of the White Plains Post Road was closed to allow the protestors to march from the Post Road elementary school to the plaza between the White Plains Library and the courthouse.
Residents from Scarsdale appeared in force along with a cross section of the young and the old, students, people of all races and local officials, united in their belief that more can be done to control guns and safeguard people. They carried colorful and clever signs, calling for change to protect people against guns.
We spotted local photographer Steven Schnur taking photos and he agreed to share his work with you. Look out for Amy Paulin, Nita Lowey, Andrea Stewart Cousins and Tom Roach in the mix.
Photos by Steven Schnur