Late Scoring Game Leads Scarsdale to Victory
Wednesday, 02 May 2018 12:14
Last Updated: Thursday, 03 May 2018 11:13
Published: Wednesday, 02 May 2018 12:14
Sarah Kazan
Hits: 1902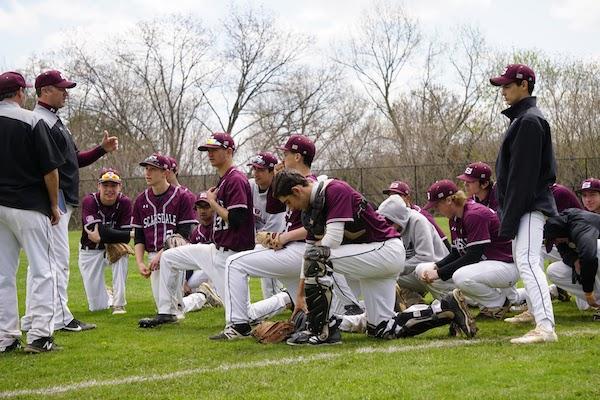 A slow start ended in an exciting win for the Scarsdale High School Varsity baseball team in a game against New Rochelle on Tuesday, May 1st. For the first five innings, there was no score, however, things heated up during the sixth inning. New Rochelle scored one run during the top of the sixth which only motivated Scarsdale. The team brought in three runs: with bases loaded, Michael Green ('18) hit a single to tie the game, and Kiran Ramachandran ('18) brought the two other home which put Scarsdale ahead by two. Senior Jack Callahan pitched up until the top of the seventh and Junior Trevor Lambert closed off the game. Ramachandran caught a fly ball and Lambert struck out New Rochelle batter to end the game.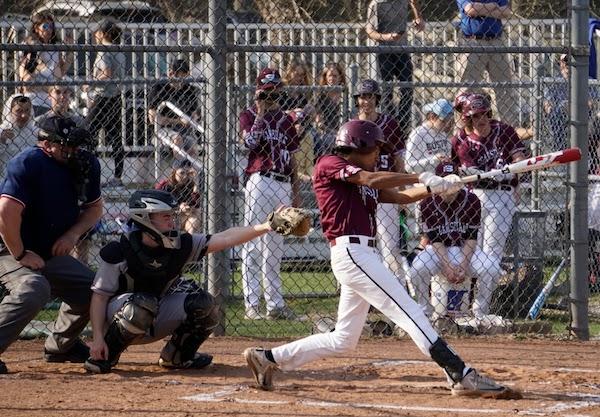 Kiran Ramachandran ('18)The current record for the team is 7 and 6. "We started off the season hot with a 5-1 record and we were feeling real good about ourselves. I think we got a little complacent and took our hot start for granted and we went on a 4 game losing streak" Says senior and captain Evan Maroney. "Coach Weigel always reiterates to us that the only way we can win is if we stay together, support each other, and work hard in practice."
"This team is great because of how much we care about each other, the game, and winning." Says Senior and Captain Joe Weintraub. "Being a captain is great because of the other guys around me. We know how great a team we could be and everyday everyone on our team goes out there and gives it their best. Its great having so many seniors on the team because I have been playing with these guys for forever. We have always been friends on and off the field. Kiran and I have been playing baseball together for twelve years now and I love playing next to him in the outfield."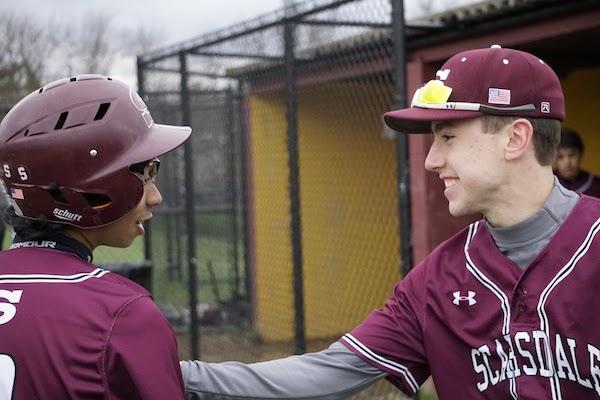 Kiran Ramachandran and Captain Evan Maroney Heads are held high for the end of the seasons and upcoming playoffs. "It's great that we have a lot of seniors on the team because that means we are a veteran team with a whole lot of experience. When the playoffs roll around, the veteran teams usually go far due to the experience from the seniors. This group of seniors is a very close group of guys and it really helps our team chemistry." Comments Maroney. He adds "Being a captain has been a great experience because I get to be a leader on the field and try to teach the younger kids and get them acclimated to the varsity level. It's an honor to be the captain of such a great group of guys."
See them next on Thursday, May 3rd at 4:30pm at New Rochelle High School, Saturday, May 5th at 3:00pm and Tuesday, May 8th at 4:30pm at Scarsdale High School.
Photos courtesy of Joshua Weintraub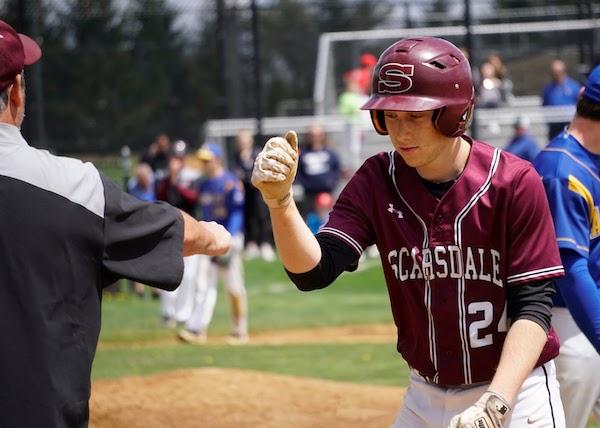 Captain Joe Weintraub ('18)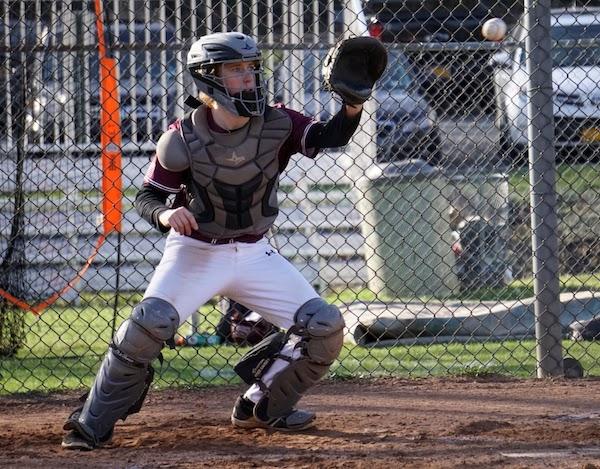 Captain Michael Green ('18)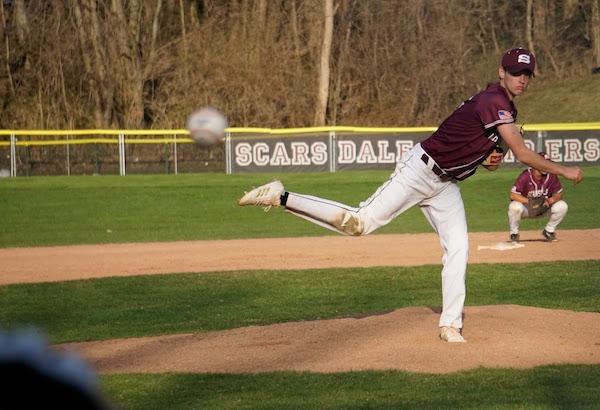 Captain Pitcher Jack Callahan ('18)