SHS Sweethearts Marry -- Four Decades Later
Wednesday, 31 October 2018 22:41
Last Updated: Thursday, 01 November 2018 05:48
Published: Wednesday, 31 October 2018 22:41
Joanne Wallenstein
Hits: 4842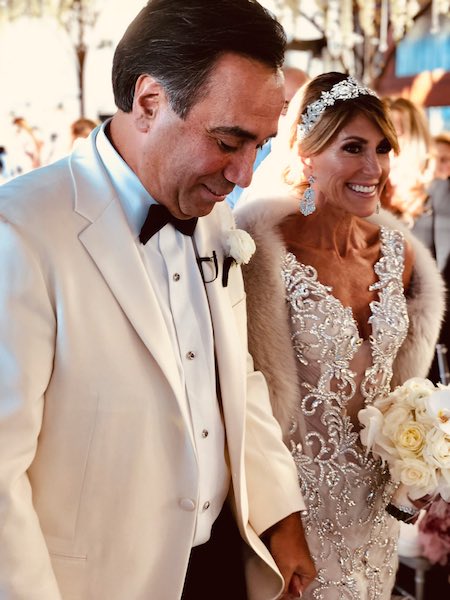 They had to wait four decades to do it, but on October 21, 2018 Scarsdale High School sweethearts Nanette Koryn and Ricky Sobel, both from the SHS Class of 1977, tied the knot. The two went on a date in high school and then a second date 34 years later. They've been together ever since.
They were married at L'Escale Restaurant in Greenwich, CT where the welcome sign at their wedding showed their yearbook pictures and the words they wrote to each other back in 1977. The signature cocktail at the wedding was called Glass of '77 and the happy couple walked down the aisle to the tune of Englebert Humperdinck's classic "Quando Quando Quando," because he had to wait so long to get a second date. The "first dance" was to the tune of "Second Time Around" by Shalamar.

Other fun details included the family dogs in bridal dresses and a gymnast in lace suspended upside down from a hoop who filled guests glasses with champagne. The biggest surprise of all was when the groom jumped out of the wedding cake!
Congrats to these two sporty lovebirds. May they enjoy many more zany years together.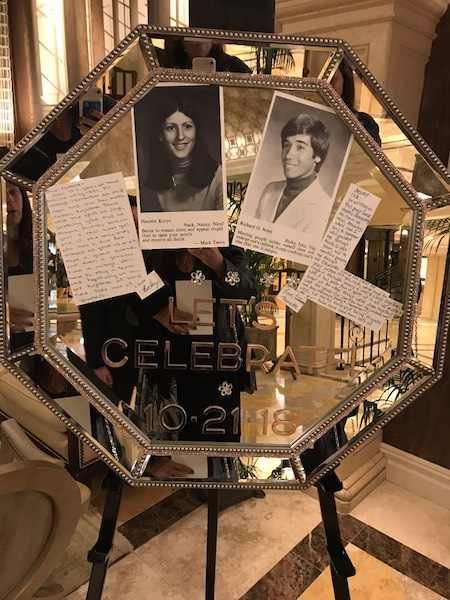 Yearbook entries from 1977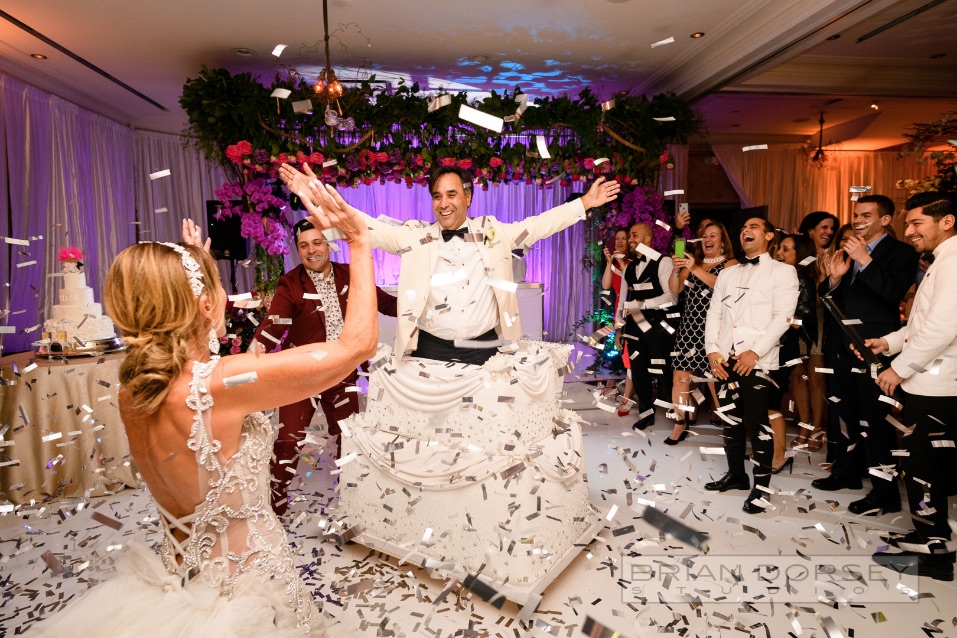 Ricky jumped out of the cake!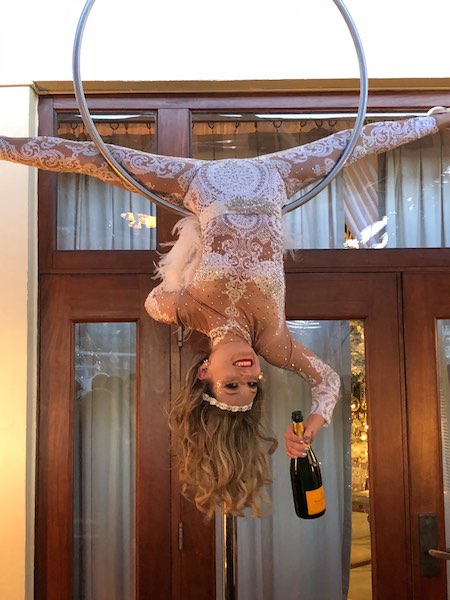 Champagne anyone?