Election Results: Westchester Wide and a Mock Vote at Scarsdale Middle School
Thursday, 08 November 2018 09:58
Last Updated: Thursday, 08 November 2018 11:31
Published: Thursday, 08 November 2018 09:58
Joanne Wallenstein
Hits: 2279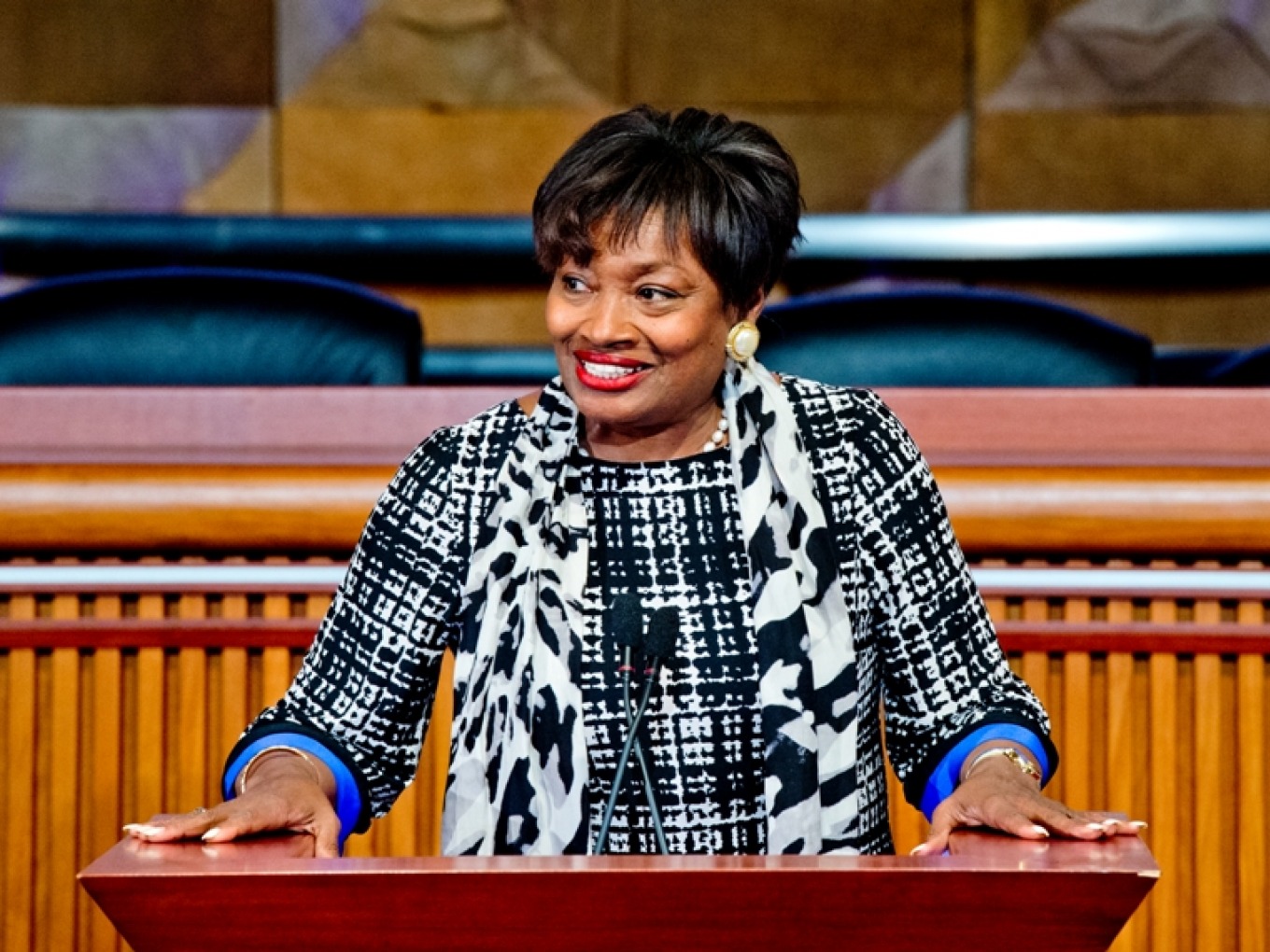 Though Democrats in the national election did not score the resounding victory they hoped for, in New York the Dems had everything to celebrate. From the top of the ballot down, Democrats won big in every race.
Most exciting for Scarsdale is that our State Senator, Andrea Stewart Cousins is poised to become the majority leader of the NY State Senate which has flipped to the Democrats after decades of Republican control. She will make history as the first woman and the first African-American woman to serve in that role.
Here are the results from the Westchester County Board of elections: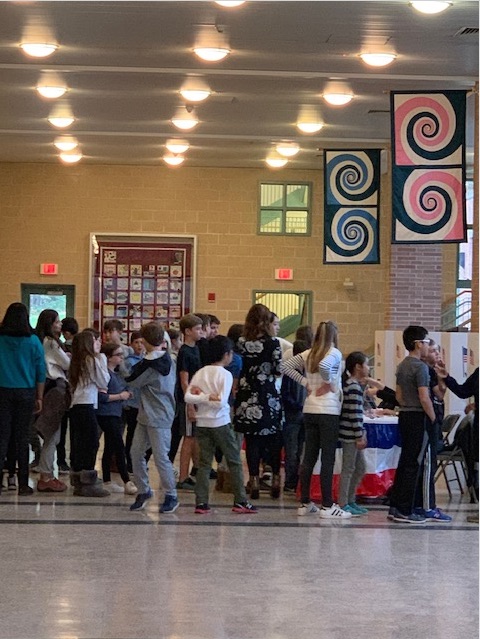 Governor Cuomo/Lieutenant Governor Hochul 67%
Comptroller Thomas DiNapoli 70%
Attorney General Letitia James 68%
Senator Kirsten Gillibrand 70%
Congressman Eliot Engel 100%
Congresswoman Nita Lowey 100%
State Senator Andrea Stewart Cousins 100%
State Assemblywoman Amy Paulin 100%
Mock Election at Scarsdale Middle School
On Monday November 5, the League of Women Voters and the Scarsdale Middle School Social Studies Department staged a mock election for the students. The League assisted the SMS Social Studies teachers in developing an election ballot based on the middle school street address. All students went to the Great Hall during their Social Studies class period to vote electronically. League volunteers "checked in" students based on their house and homeroom. After students confirmed their names they received an "I Voted Today" sticker and went to the actual polling booth where they logged onto a laptop to access the Google doc ballot and cast their vote.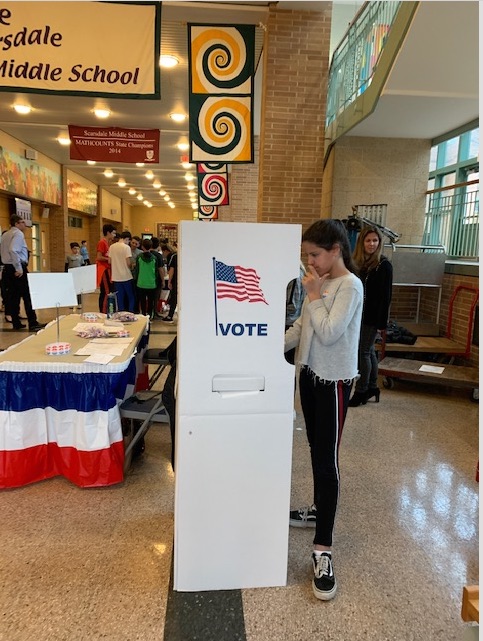 How did the kids vote? Though the winners were the same, the kids appear to be less liberal than the voters of Westchester.
Here are the results as reported by the Scarsdale Middle School:
Governor Andrew Cuomo 57.5%
Comptroller Thomas DiNapoli 62.2%
Lieutenant Governor Kathy Hochul 53.5%
Attorney General Letitia James 61.9%
Senator Kirsten Gillibrand 80.8%
Elliot Engel 100%
Senator Andrea Stewart Cousins 100%
Assemblywoman Amy Paulin 100%