Take it or Leave It At the Recycling Center
Monday, 17 December 2018 11:36
Last Updated: Monday, 17 December 2018 11:41
Published: Monday, 17 December 2018 11:36
Michelle Sterling
Hits: 2248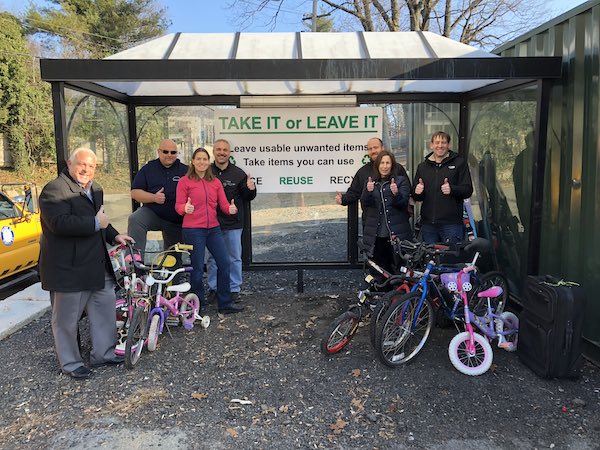 Did you know that Scarsdale now has a "Take It or Leave It"area at the Scarsdale Recycling Center? Now you can drop off your unwanted (but useable) items at the shed and take whatever you like! It's another great step towards trash reduction and more reusing in Scarsdale. Non-residents can take from it as well.
The shed is at the Scarsdale Recycling Center (110 Secor Road) and residents can drop off and pick up during its open hours which are Monday through Saturday from 8 am to 3 pm.
Furniture should still go in the Furniture Sharehouse bin (right next to the shed) but everything that Furniture Sharehouse doesn't accept such as sports equipment, toys, baby items can go in the shed. Even the shed itself was recycled from an old bus stop in Scarsdale.
What are some of the items to take or leave? Here are just a few ideas: Skis, boots, bats, balls, gloves, bikes, scooters, tennis equipment, golf equipment, baby items, toys, strollers, board games, kids games, exercise equipment, gardening items, tools and kitchen equipment and tools.