Latimer Explains Where Your County Taxes Go
Tuesday, 12 February 2019 12:19
Last Updated: Tuesday, 12 February 2019 12:38
Published: Tuesday, 12 February 2019 12:19
Joanne Wallenstein
Hits: 2757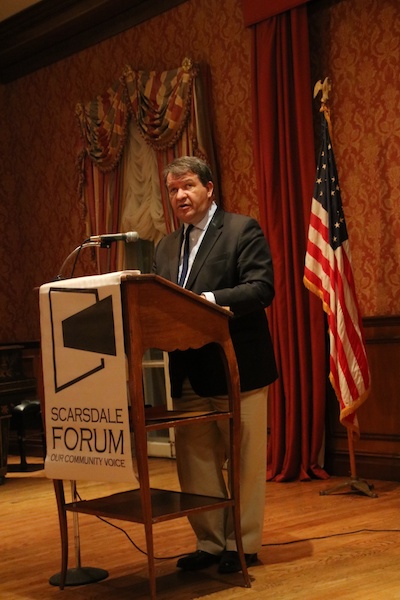 The Scarsdale Forum invited County Executive George Latimer to present the state of the county on Thursday February 7 at the Scarsdale Womans' Club. Latimer explained the size and the scope of the county's $1.9 billion budget and the pressure to maintain costs on a large budget that few seem to appreciate. Scarsdale residents pay about 20% of their real estate taxes to Westchester County, few seem to know where those dollars go. Though the county runs the second largest regional bus service in the state and an1,800 bed county jail, Latimer said that most of the Scarsdale taxpayers who fund these services don't ride the bus or spend a night in jail.
Another chunk of the budget is consumed by unfunded state mandated programs that the place an additional burden on the county.
In order to raise additional revenues the county is considering the transfer of the parking lot at the county center to private ownership and has closely examined all contracts. Latimer has proposed a 1% increase in the county sales tax to replenish county coffers so that they can maintain the parks and roadways that were neglected under the previous administration.
Moving forward the county hopes to build a biotech center on 60 acres of county owned land near the Westchester Medical Center and dental school. They have given a 99-year lease to the land to Ferrari and Associates to build the center.
Speaking about his goals for his administration, Latimer said, "People need to see government that is open, bi-artisan and transparent. We need to re-establish confidence that we can govern ourselves."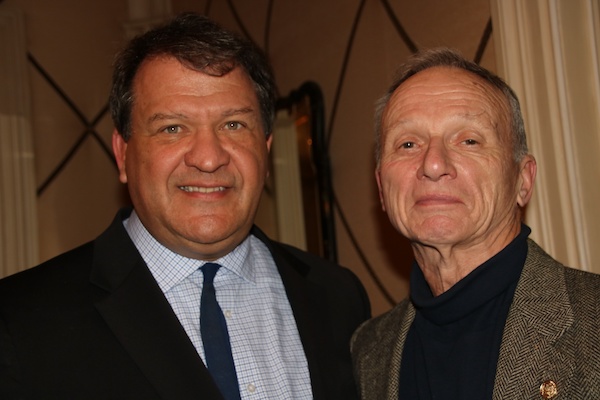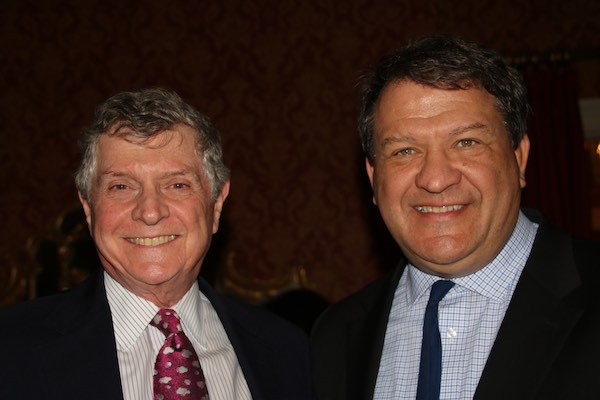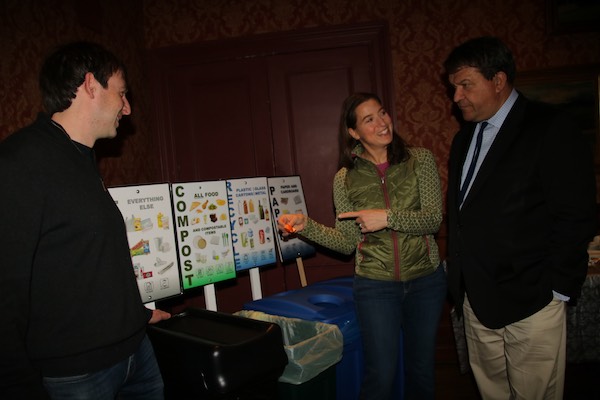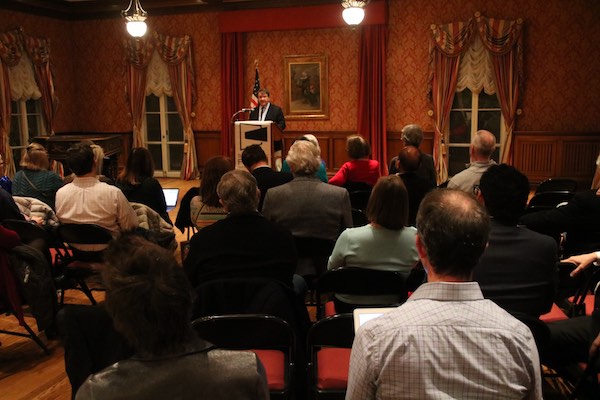 Photos by Lisa Van Gundy