Bronxville Woman Arrested After Shooting Husband at 5 am
Thursday, 21 March 2019 18:44
Last Updated: Sunday, 24 March 2019 21:34
Published: Thursday, 21 March 2019 18:44
Joanne Wallenstein
Hits: 25586
Yonkers Police arrest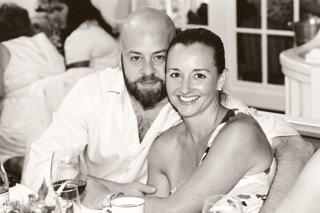 ed Sloane Finn, age 44, of Bronxville for allegedly shooting her 46 year-old husband Eric Finn in the stomach at 5:03 am on Wednesday March 20. According to the report, police received a 911 call from 14 Bronxville Glen Drive from a woman who said she had just shot her husband. When police and emergency personnel arrived they found Eric Finn on the living room floor with a gunshot wound in his abdomen. He was given medical aid and taken to a trauma center where he is now listed in serious but stable condition.
Four handguns were found in the apartment and police are currently investigating the incident. According to Yonkers Police, the "Investigation has yielded that the wife allegedly shot her husband; her motivations are being examined at this time. There were no other persons present inside the apartment at the time of the incident, and no other injuries were reported."
Sloane Finn was placed under arrest and charged with Assault 1', a Class B Violent Felony in the New York State Penal Law; and was expected to be arraigned on March 21. The case is being prosecuted by the Westchester County District Attorney's Office.
Sloane Finn is well known in Scarsdale and in Westchester where she plays competitive platform tennis and tennis. Her profile on Linked In shows that she is currently a Senior Claims Manager at United Rentals and has a law degree from South Texas College of Law in Houston and an undergraduate degree from Bucknell University.

Update: Finn was arraigned on Thursday March 21 in Yonkers City Court and posted $100,000 bail. A temporary order of protection was issued for Finn's husband and their child.