Shred Fitness Opens in Scarsdale
Friday, 19 April 2019 09:29
Last Updated: Friday, 19 April 2019 09:29
Published: Friday, 19 April 2019 09:29
Joanne Wallenstein
Hits: 2647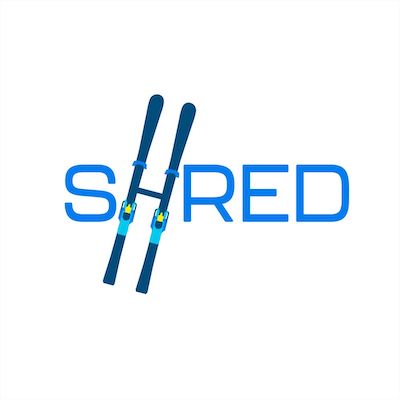 A sparkling new exercise studio with an original workout plan has opened on Weaver Street in Scarsdale. SHRED Fitness, which employs an exercise routine inspired by skiing, is the brainchild of Caroline Levere who has come up with this novel approach to fitness boot camp and designed and built a studio to facilitate the routine.
We stopped by for an introductory class and were pleasantly surprised by Levere's routine and the positive aura she emits. We began with a series of warm up exercises, some floor and some standing, moved into a few sets of resistance exercises using weights and the medicine ball, did some aerobics and movement and ended up slaloming downhill on the skier's edge machine. The time went quickly and we felt that all muscle groups had been worked out. For those with worries about high impact exercise or those suffering from injuries, the plan can be quickly adapted to meet your needs.
Levere, who has an MBA and formerly worked at some top design brands, is pursuing her passion for exercise and is eager to share her novel plan with you. She's even designed a line of SHRED fitness attire that you can find in the shop, located at Weaver Street. There's plenty of free parking in the back.
According to Levere, "SHRED Fitness is a ski-inspired full body workout, perfect for people of all fitness abilities. Although we are a ski-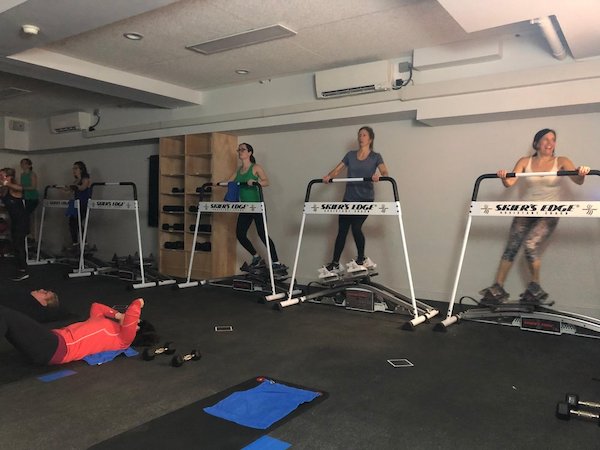 inspired studio, the workout is loved by skiers and non-skiers alike. Expect to get your heart rate up during cardio drills, improve your balance, stability, and core strength, and SHRED it up on the skier's edge! Classes are 45 minutes long, and we have three showers in the studio in case you need to shower after class."
Receive a free introductory class when you sign up with this offer code: SDALE10583.
SHRED Fitness
1481C Weaver Street
Scarsdale, NY 10583
https://www.shredfitny.com/
info@shrefitny.com
914.356.3350