The Little Mermaid On Stage at SHS this Weekend
Thursday, 17 May 2018 10:53
Last Updated: Thursday, 17 May 2018 11:38
Published: Thursday, 17 May 2018 10:53
Sarah Kazan
Hits: 1988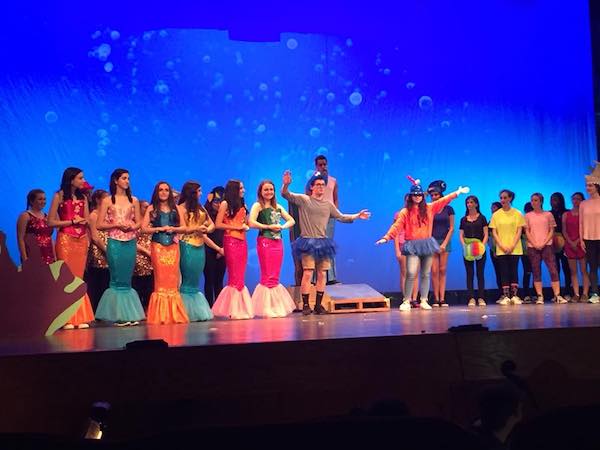 Travel under the sea with the senior class this weekend. Directed by Camila Tardiff and assistant director Sophia Roth, along with musical director Hudson Lin, Disney's The Little Mermaid will be this years senior class play. The cast and crew has been working intensely on the production which will be onstange this Friday, Saturday, and Sunday. The play stars Caroline Stemmerman as Ariel and Jacob Greenberg as Prince Eric, alongside Chloe Faegenburg as Flounder, Camila Grisanti as Sebastian, Jolie Suchin as Ursula, and Eashan Panjwani as King Triton.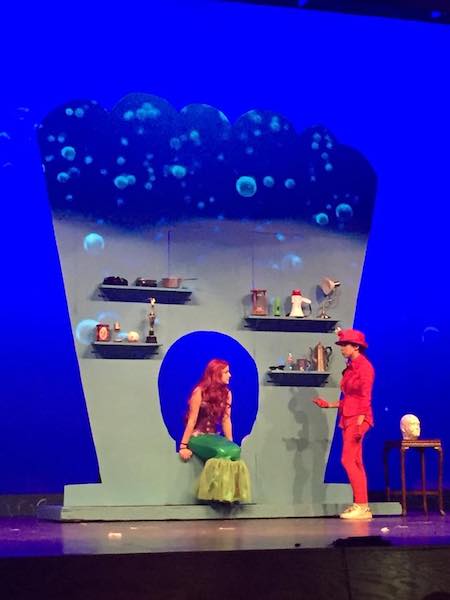 Everything in the play is done by students, from choreography, costumes, and makeup, to publicity. The seniors have worked tirelessly to make sure the show goes on without a hitch.
Both directors are in the drama club and therefore could not participate on stage, however, they decided to take part in the production in a different way. "Because I couldn't be in it I decided to do the other side of theater which is directing and producing," commented Roth. "So many of my friends decided to do this production so it's been fun to share this experience with them. I've been able to work together with them and meet new people that I've never had classes with before and form a bond with them through singing, dancing and acting"
As much as the two directors have taken away from this experience, they have faced some challenges. "It's been pretty difficult to assemble a group of people… Most of the people in the show have never done a show before, with a few exceptions,… for Camila and I it was mostly introducing them to the world of theater, the rules and courtesy of doing a show and how to be respectful of their cast mates, their directors and supervisors," said Roth. "I give any director I've ever worked with a lot of credit because now I know how much work goes into it"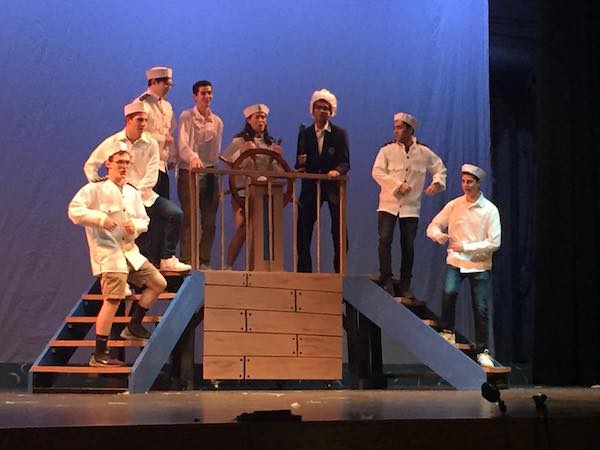 After much consideration The Little Mermaid was chosen as the senior class play due to the large character list which allows many people to participate. "It's one of my favorites and its a ton of fun, great music and characters," noted Roth. "Were really excited to put this on we hope a lot of people come to see it. A lot of work has gone into it."
Come see the play this weekend, May 17 and May 18 at 7:00pm and May 19 at 2:00pm in the Scarsdale High School Auditorium. Tickets will be sold at the door or buy your tickets online here.