Teen Drives Jeep Into DeCicco's
Monday, 21 May 2018 21:40
Last Updated: Tuesday, 22 May 2018 13:43
Published: Monday, 21 May 2018 21:40
Joanne Wallenstein
Hits: 7474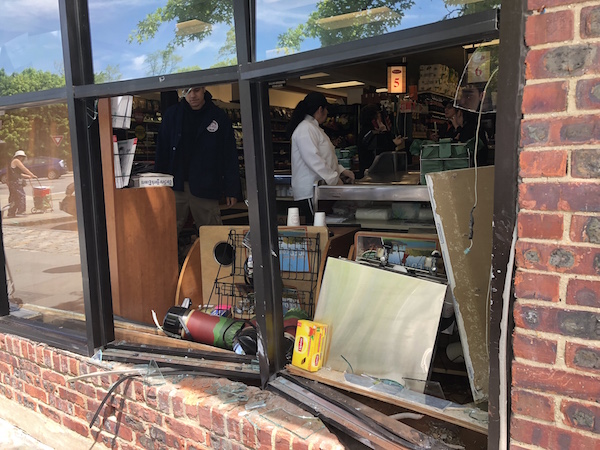 DeCicco's was hit hard by a Jeep, midday on Monday.Just before noon on Monday May 21, there was the screech of brakes, the sound of breaking glass and a loud boom in Scarsdale Village. Shoppers looked out their windows and saw a white jeep in the window of DeCiccos Market on East Parkway.
It turns out that a confused 16 year-old teen hit the gas pedal instead of the brake, jumped the curb and headed straight for the store in her 2018 Jeep Wrangler. The accident shattered the front glass windows and turned over the coffee station in front of the check out counters.

Fortunately no one was seriously injured though one of the workers at the check out was scraped and bruised and removed from the scene by Scarsdale Volunteer Ambulance Corps.
One shopper reported that surprisingly, the incident barely stopped any of the shoppers or workers in the store or on the street. After a moments pause, everyone was back to business.
This is not the first time a car was driven into DeCicco's. In July 2012 a 64 year-old woman drove her car into the windows on the other side of the entry to DeCiccos, breaking the plate glass windows, taking down salad dressing and mayonnaise and leaving the lingering odor of vinegar in the store. A 97 year-old passenger was in the car at the time.
(Photo credit: Susan Jureller)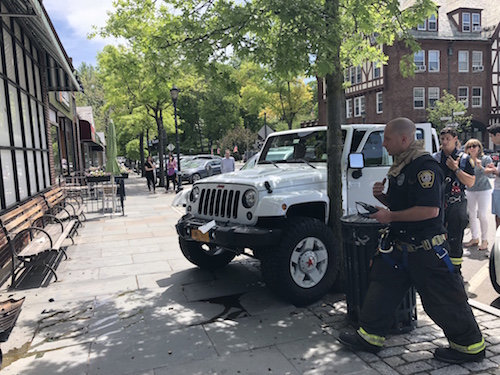 Police and SVAC rushed to the scene.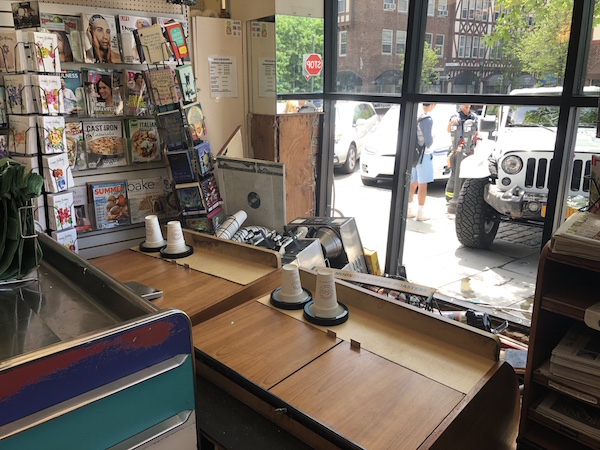 The Jeep shattered the front window and took down the coffee counter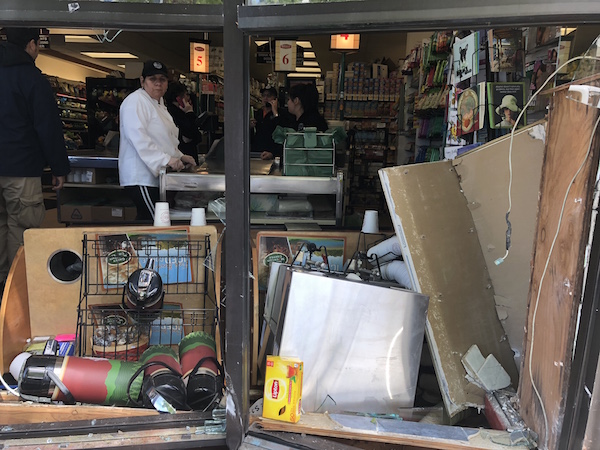 The Jeep knocked out the front window of the market.